Behind-the-scenes birthday parties: Carmelo the Science Fellow
The popular Brooklyn science teacher give us an inside look at the types of birthday parties he hosts at Cosmic Cove.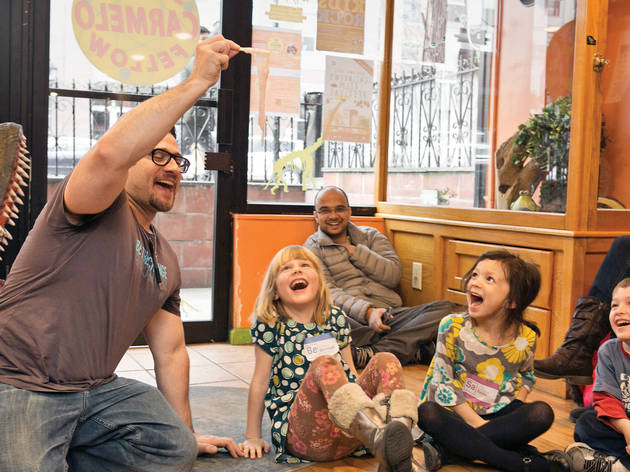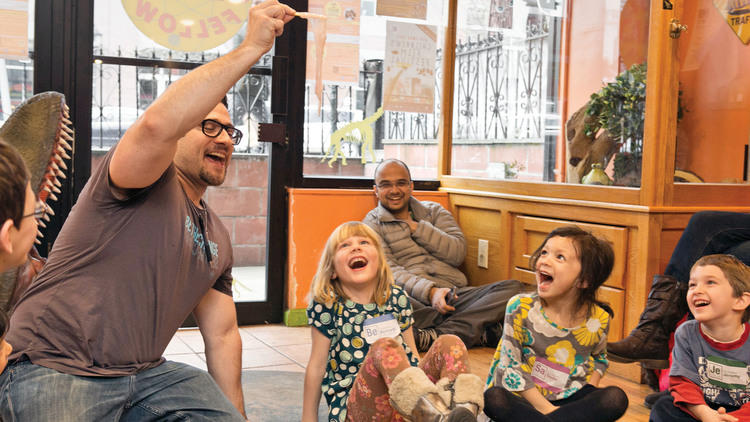 1/6
Photo: Caroline Voagen Nelson
1. Carmelo, who also teaches science at Brooklyn's P.S. 261, taught Bennett and her friends about chemistry by letting each of them create their own mini-experiment. In plastic cups, the kids combined three "special ingredients" that, when stirred together, produced a pinkish goo. After, he turned off the lights for another surprise: The goo glowed in the dark.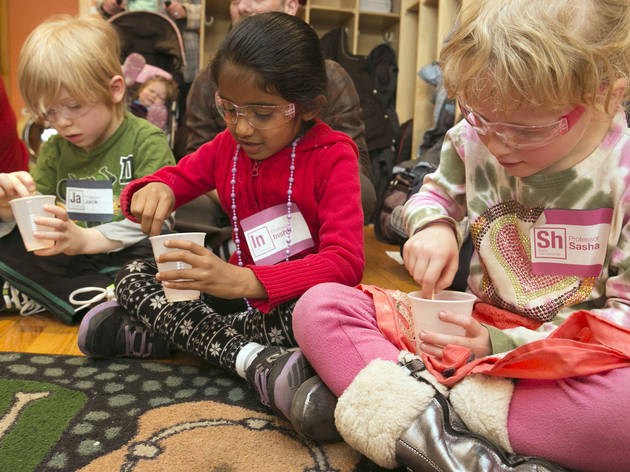 2/6
Photo: Caroline Voagen Nelson
2. Kids got decked out in cool laboratory glasses before starting their take-home Silly Putty project. "Carmelo's got a great reputation in Brooklyn," says Patti. "We know he has great after-school programs and camps, but we haven't gotten to do any because they're so competitive. We actually lucked out with this birthday party due to a cancellation."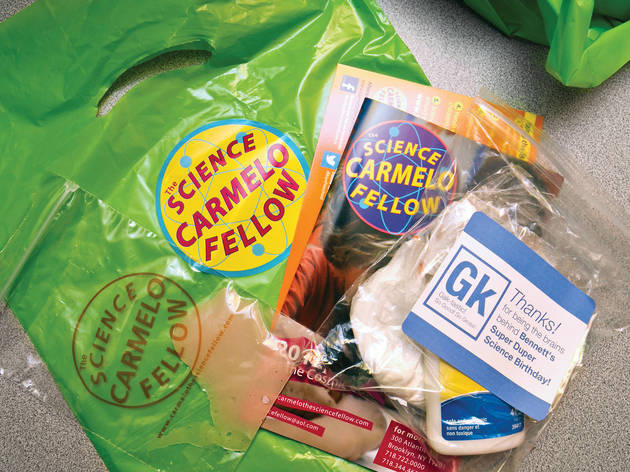 3/6
Photo: Caroline Voagen Nelson
3. Each guest received a custom name tag with their very own scientific element and Carmelo-approved sweet treats.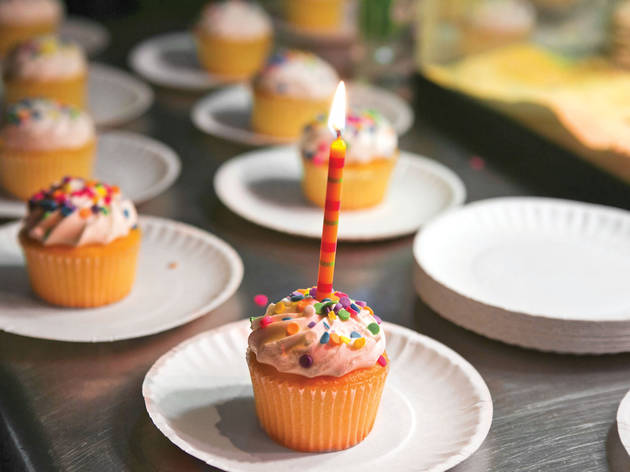 4/6
Photo: Caroline Voagen Nelson
4. Having significantly enlarged their brains, Bennett and her friends retreated to the party room for pizza and cupcakes after their biology and chemistry lessons.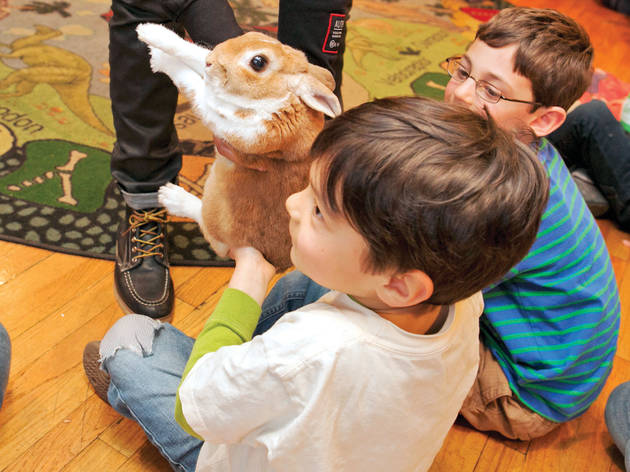 5/6
Photo: Caroline Voagen Nelson
5. Kids took turns holding an adorable bunny and an elderly rat named Hazel who had a penchant for climbing onto the kids' shoulders.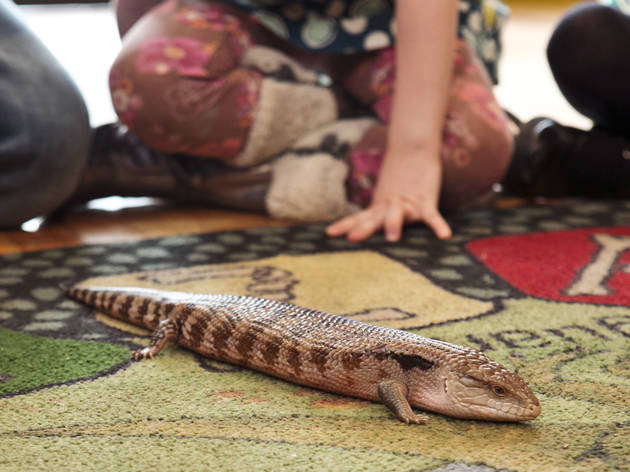 6/6
Photo: Caroline Voagen Nelson
6. One of Carmelo's main goals is to rid children of their fear of certain animals, like the skink lizard (shown here) or the corn snake. When it was Bennett's turn to touch the snake, she replied with a (very polite!) "No, thank you." But a few reassuring words from the science fellow was all it took to get her to not only pet the scales but also hold the snake by its tail.
Since getting tons of buzz for his goofball approach to science, Boerum Hill residentCarmelo Piazza has seen demand for his summer camps, kids' classes and birthday parties soar. While guests of the Cosmic Cove (the Science Fellow's studio space) can expect interactions with lizards, Carmelo knows the real secret to kids' parties: "If you make them laugh, they love you. And then the parents love you." We spent the afternoon at little Bennett's sixth birthday to get an inside look at birthday parties with Carmelo the Science Fellow—click through our slide show, below, to learn more about the party. 300 Atlantic Ave between Hoyt and Smiths Sts, Boerum Hill, Brooklyn (718-722-0000,carmelothesciencefellow.com). Prices start at $550 for up to 25 children. Ages 3 to 11.

RECOMMENDED: Behind-the-scenes at five buzz-worthy birthday parties in NYC