Behind-the-scenes birthday parties: Intrepid Sea, Air & Space Museum
Get an inside look a city boy's seventh birthday party celebration at the Intrepid Sea, Air & Space Museum.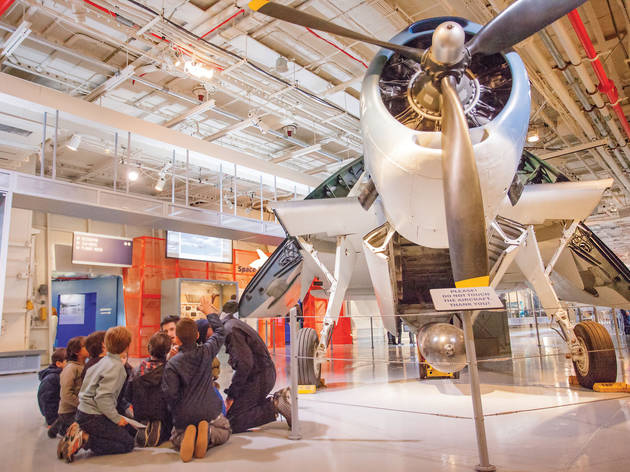 1/7
Photograph: Jonathan Aprea
1. For his seventh birthday, Alex and his parents chose a pilot-themed bash at the Intrepid. "I thought Alex was the right age to appreciate everything the Intrepid has to offer," explains mom Fiona. "It's such an important piece of history that's interesting for kids as well as grown-ups." The party's tour (disguised as a scavenger hunt) began on the hangar deck, where Alex and his guests checked out airplanes, like the one pictured here, which can fold up its wings for easy storage.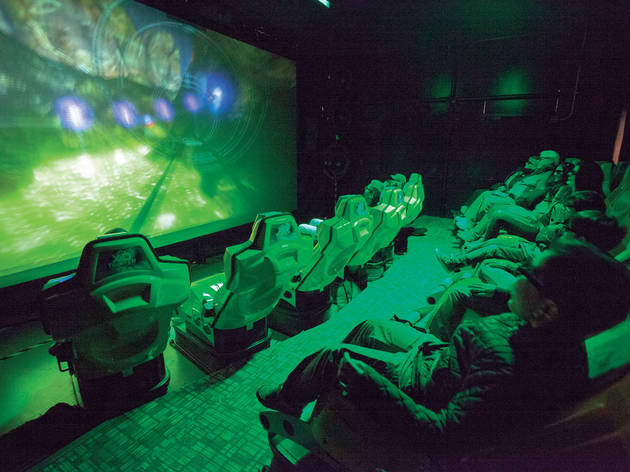 2/7
Photograph: Jonathan Aprea
2. In the XD Theater, kids and parents donned special glasses and buckled up for a 4-D cosmic coaster ride through moonscapes and solar systems.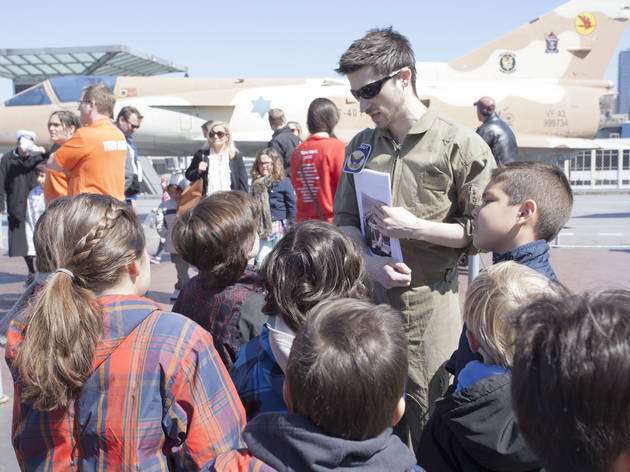 3/7
Photograph: Jonathan Aprea
3. Once they had toured the hangar, the birthday boy and his friends headed outside to explore the flight deck. There, party host Dylan explained that the ship's deck is three football fields long—lengthy enough to allow planes to take off safely.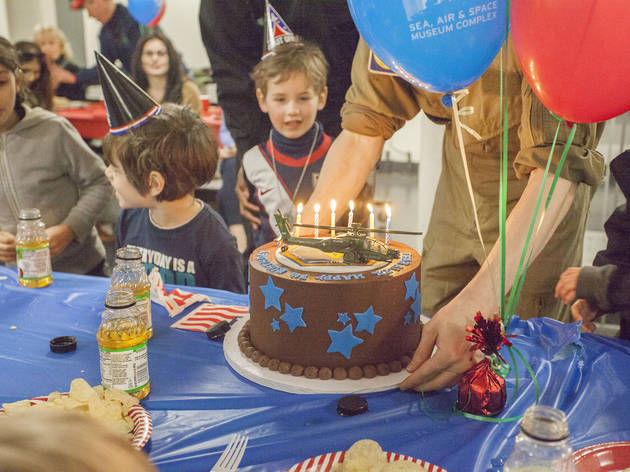 4/7
Photograph: Jonathan Aprea
4. After leading them through the hangar and flight deck, Dylan brought Alex and his crew below deck for food (on the menu: chicken fingers, potato chips, apples and juice), followed by cake.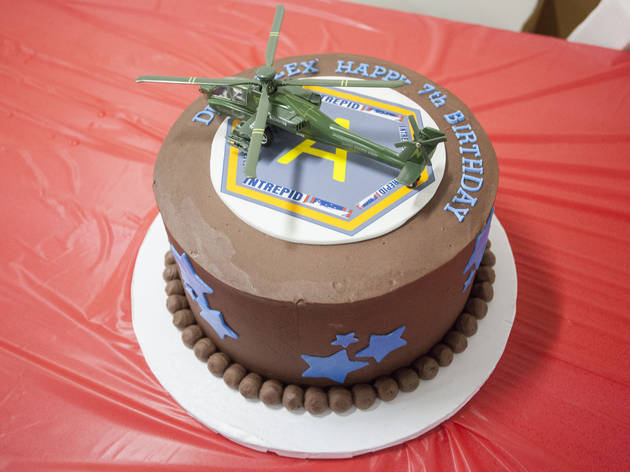 5/7
Photograph: Jonathan Aprea
5. Alex's chocolate red-velvet cake, decorated like a helicopter landing pad, was a big hit: "It was my favorite part!" he says. Once the party ended, each guest received a similar toy helicopter to take home.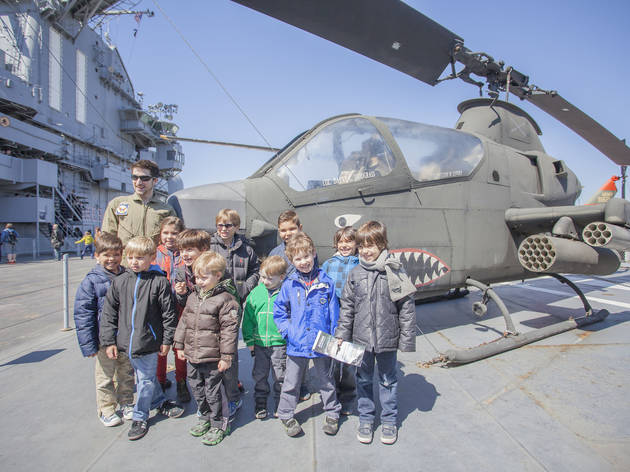 6/7
Photograph: Jonathan Aprea
6. "The kids were so excited when they saw the helicopter and were told they could touch anything they wanted," says Alex's dad, Brian. (The birthday boy had scoped out the activities he wanted on a pre-party reconnaissance mission.)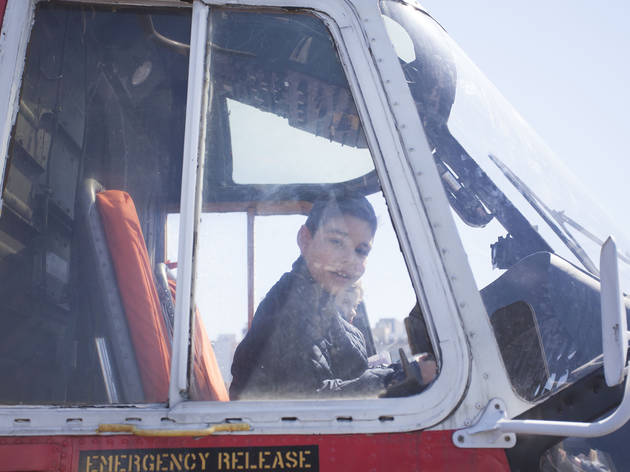 7/7
Photograph: Jonathan Aprea
7. Alex and his friends got a chance to climb into the helicopter—each party guest took a turn sitting in the cockpit and flipping the switches.
Plenty of museums double as party venues, but few offer quite as iconic an experience as the Intrepid Sea, Air & Space Museum (we also named the spot one of our favorite family attractions in NYC). The aircraft carrier, which also houses the space shuttle Enterprise(slated to reopen in July 2013 after the repair of Hurricane Sandy–related damage), offers pirate-, pilot-, astronaut-, spy- and marine-themed celebrations for kids with an adventurous streak. Guests also receive museum admission, allowing them to explore the Intrepid at their own pace once the party ends. We went behind-the-scenes at Alex's seventh birthday to get an inside look at birthday parties at the Intrepid—click through our slide show, below, to see all the action. Twelfth Ave at 46th St (646-381-5010,intrepdmuseum.org). Prices start at $900 for up to 30 guests. Ages 6 to 12.

RECOMMENDED: Behind-the-scenes at five buzz-worthy birthday parties in NYC