Cakes
Here's how to ensure a sweet ending to the celebration, whether you buy it, bake it, or B.S. your way through it with a store-bought cake.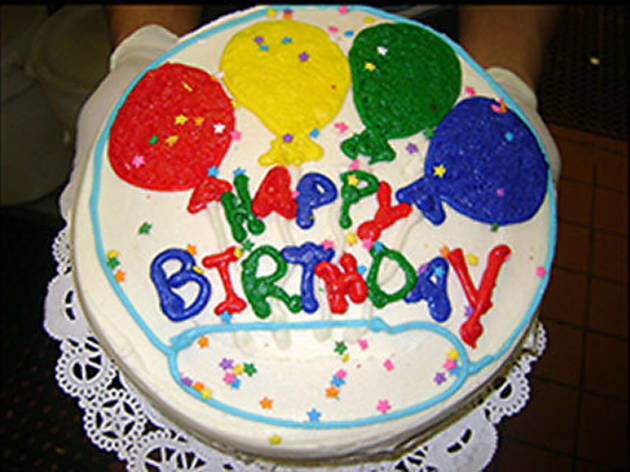 1/25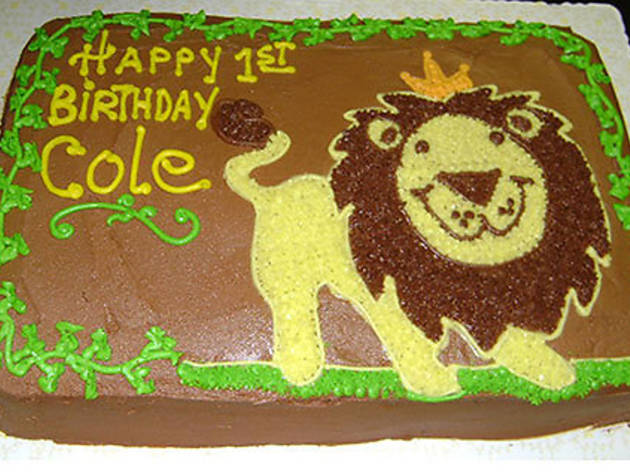 2/25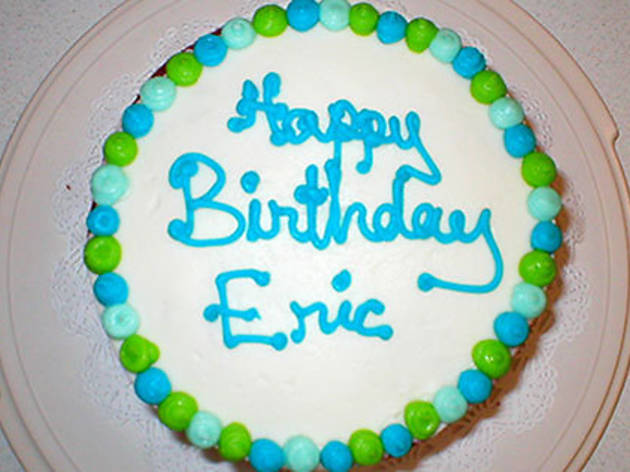 3/25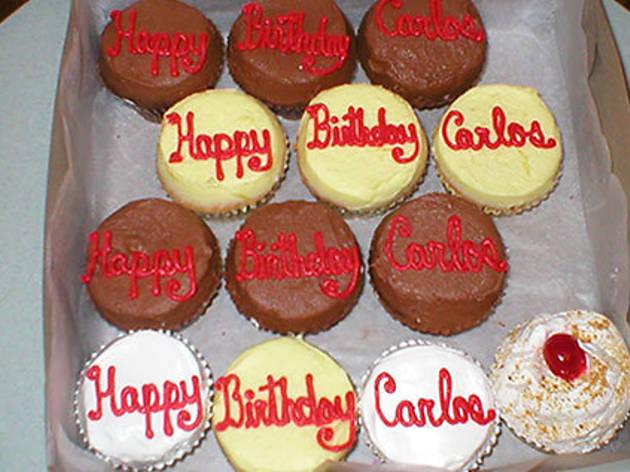 4/25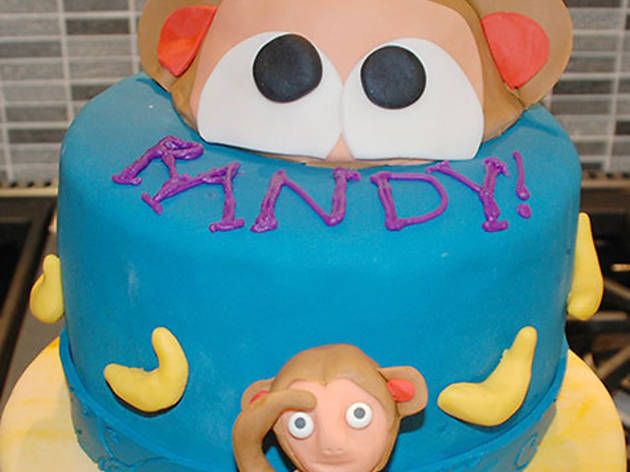 5/25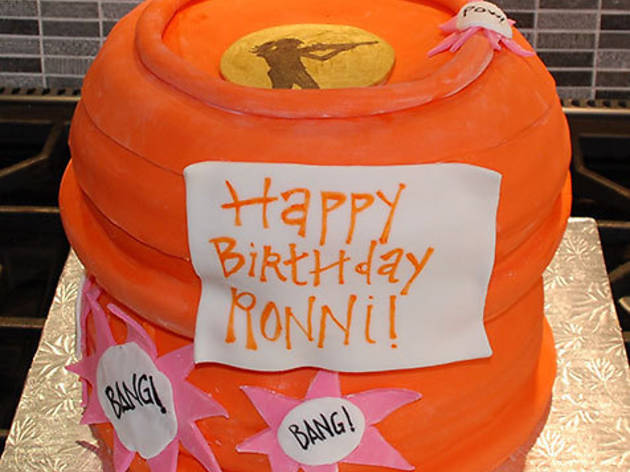 6/25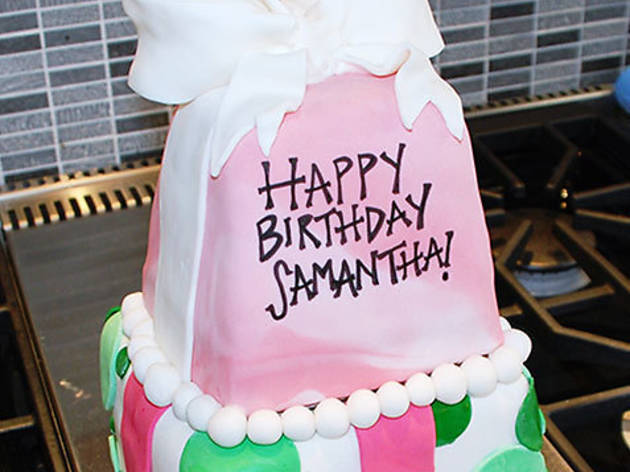 7/25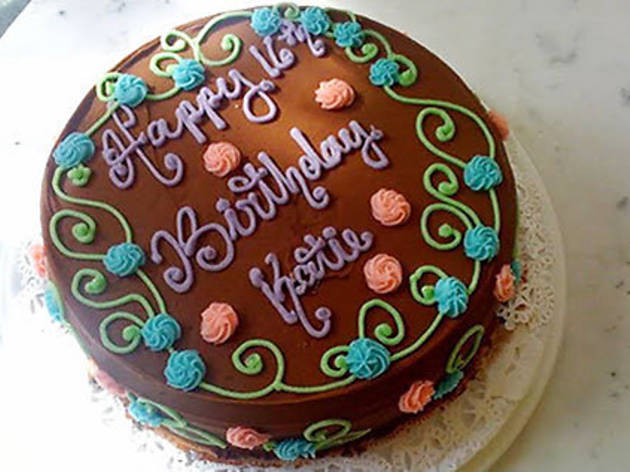 8/25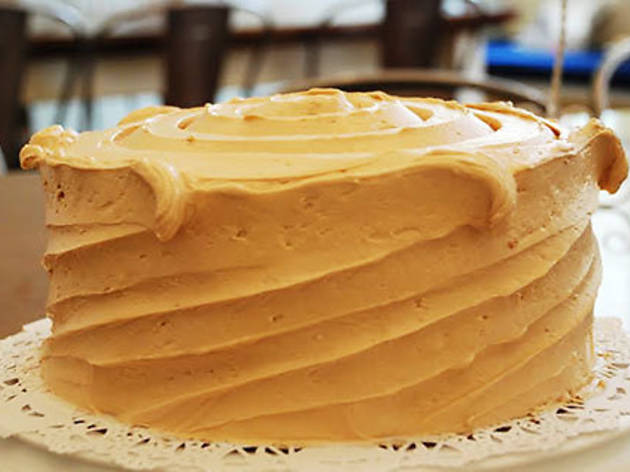 9/25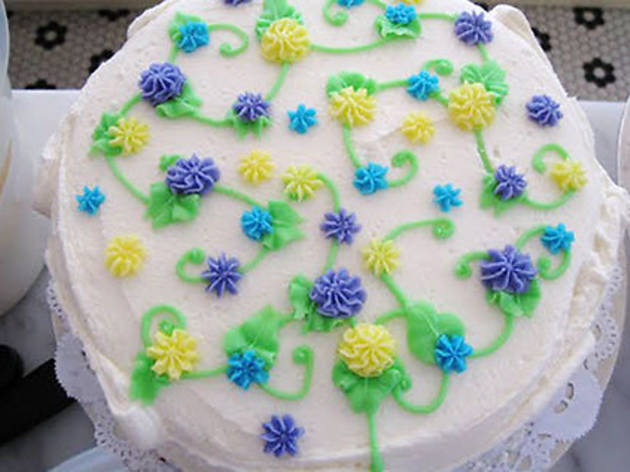 10/25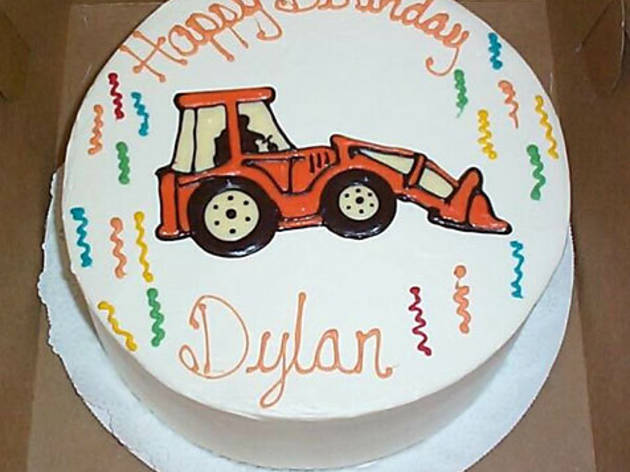 11/25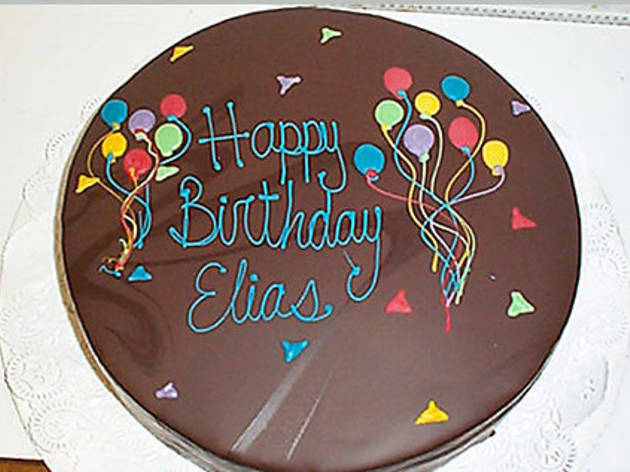 12/25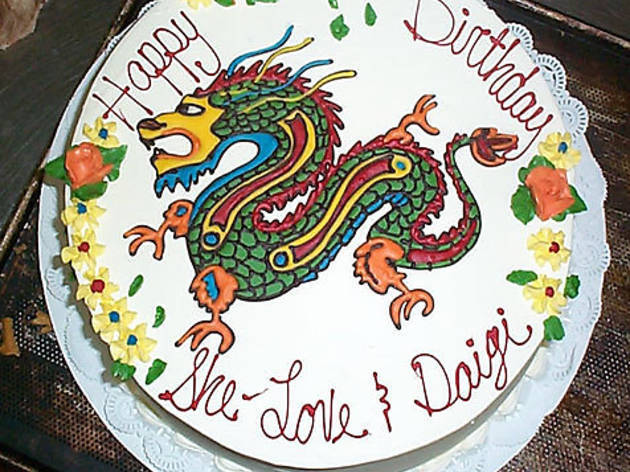 13/25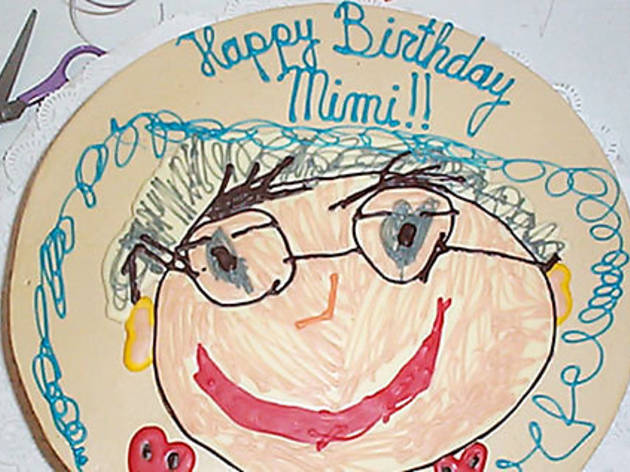 14/25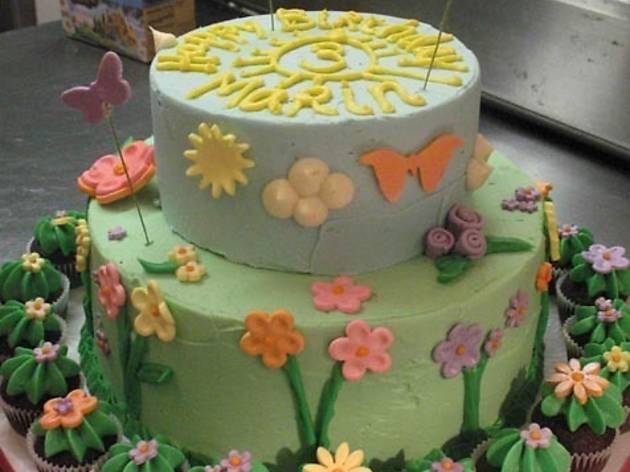 15/25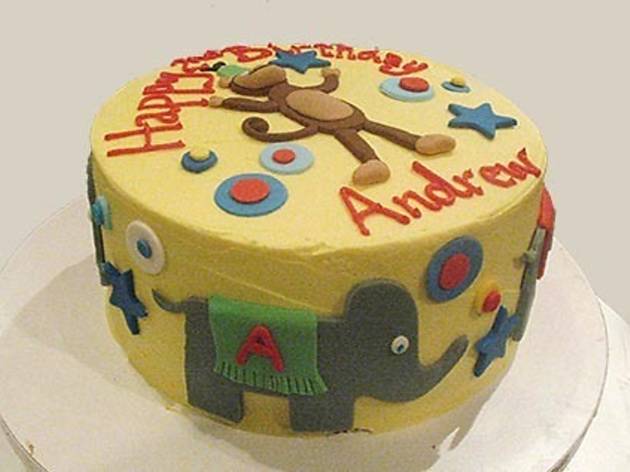 16/25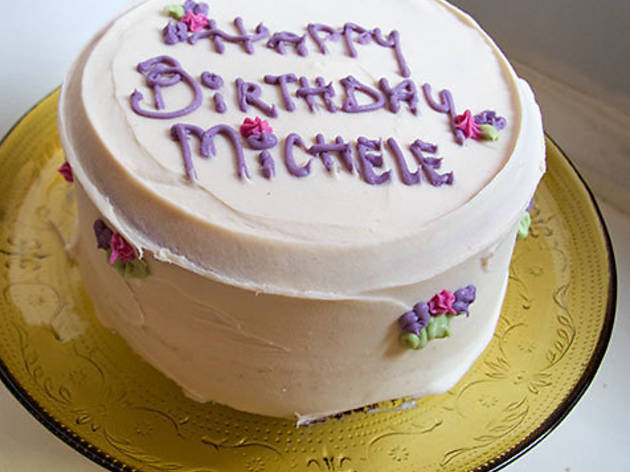 17/25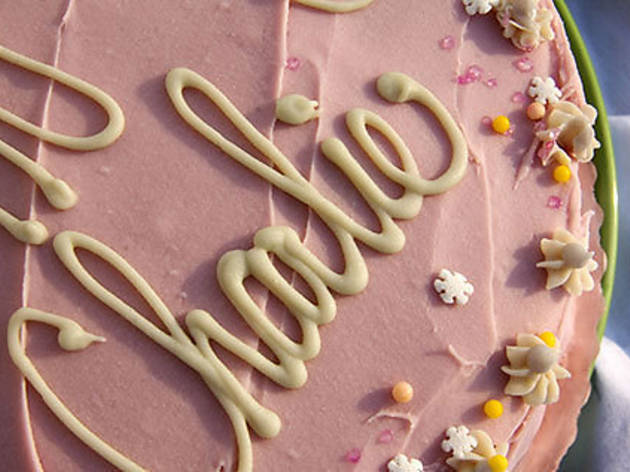 18/25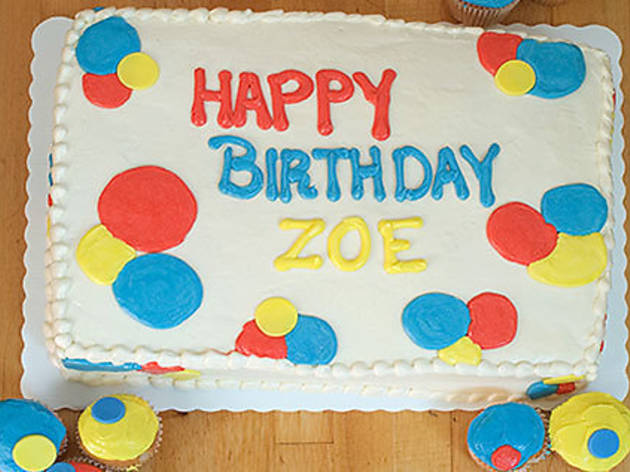 19/25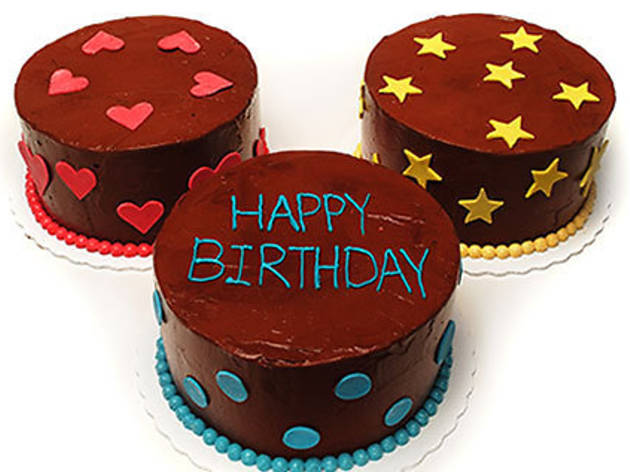 20/25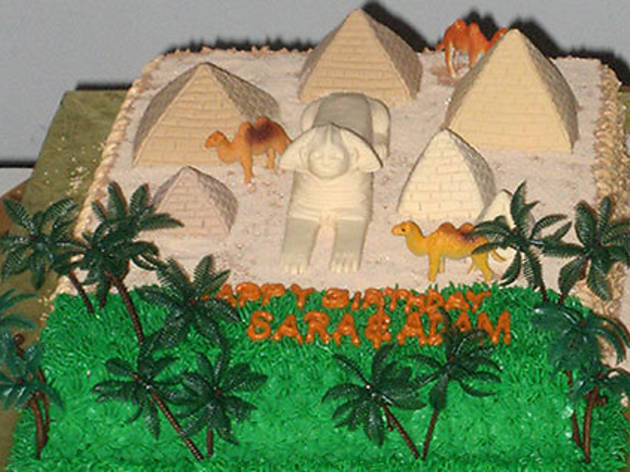 21/25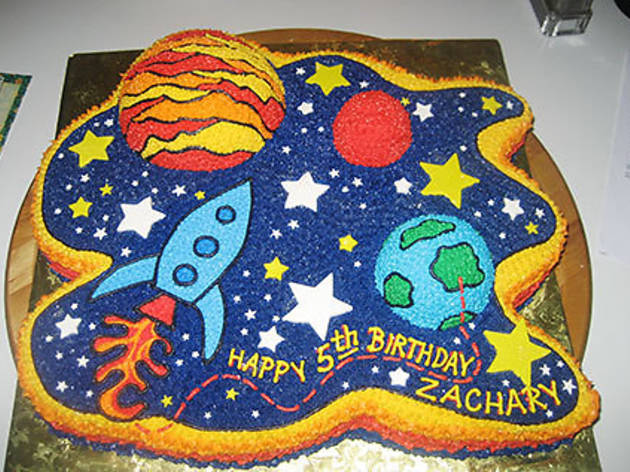 22/25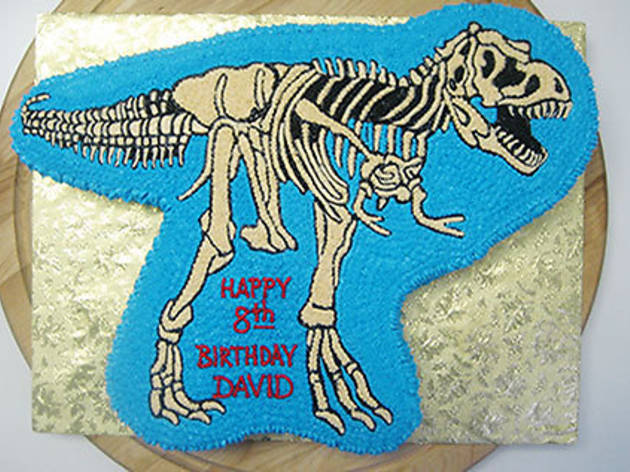 23/25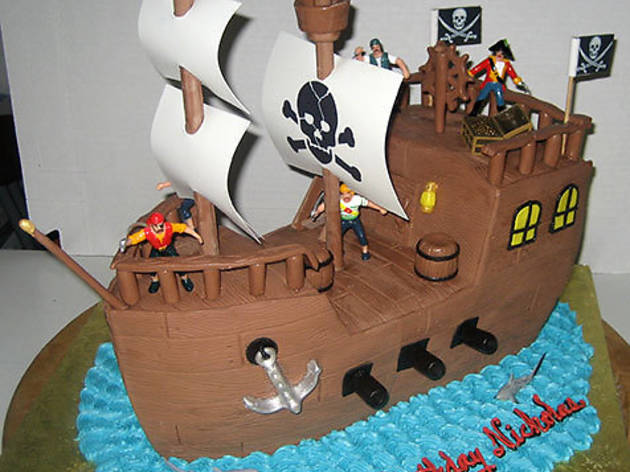 24/25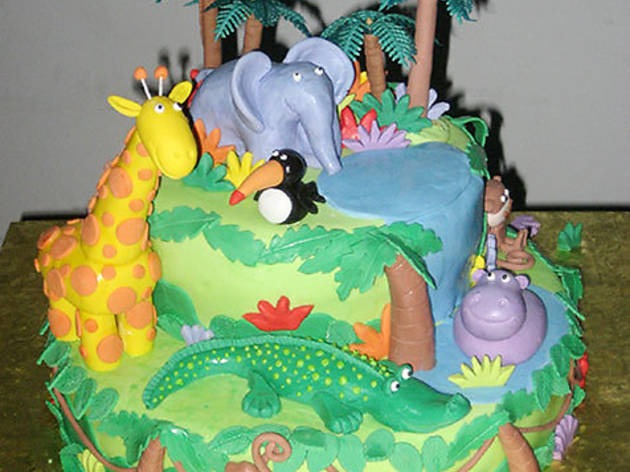 25/25
Professional cakes
If the number of new idea books on the subject is any indication, the art of the kids' birthday cake is enjoying a renaissance. Custom creations can certainly be showstoppers, but they often come with a heart-stopping price tag (cakes from Lovin Sullivan bakery start at a whopping $600). If you crave that one-of-a-kind look, consider ordering a smaller cake to save money. Gail Dosik (the owner of One Tough Cookie company, she's known for her beautiful cakes topped with custom cookies) decrees, "If the birthday child is under age ten, do not count every child as a full serving. Adjust the numbers and order a smaller cake. You could also supplement smaller slices with ice cream or a cookie." An eight-inch cake from Baked (359 Van Brunt St, Red Hook, Brooklyn; 718-222-0345) feeds eight to 16 people and will set you back only $34; add $12.50 for a basic custom design on top. Rachel Thebault, owner of Tribeca Treats bakery, offers one caveat on downsized desserts: Be sure to manage your child's expectations, because you can't necessarily get the shape or decorations she wants on a smaller cake. A modest-sized one with a crown and silver stars on top feels princessy, but it's not a giant Cinderella silhouette, if that's what Her Majesty has in mind. Check out our slide show of professional cakes above!
DIY or BYO sheet cakes and cupcakes
If you prefer to do without a professional baker, the question is, to bake or to buy? Baking it yourself can be a simple affair. "Put the kids to bed, and use a cake mix. It doesn't have to be elaborate," reassures Elisa Strauss, the baker at Confetti Cakes on the Upper West Side and the author of Confetti Cakes for Kids. And while nothin' says lovin' like somethin' from the oven, your store-bought cake can still be cool if you've picked it up from somewhere low-key. City moms swear by the mini "two-bite" cupcakes at Whole Foods. They're made with no artificial colors, artificial sweeteners, synthetic preservatives or bleached flour ($5/dozen in chocolate or vanilla). We at Time Out Kids are big fans of the chocolate cake with vanilla frosting at Food Emporium ($22) and the filled half sheet cake (it serves 48!) from Costco ($16). Clever decorating will disguise the dessert's origins. Try the following techniques:
1 "CUSTOM" COOKIES
For a DIY version of her cookie-decorated cakes, Dosik suggests buying sugar cookie dough. After cutting out the cookies, press in lollipop sticks ($3/50; New York Cake and Baking Supply, 56 W 22nd St, 212-675-2253) before baking. Decorate the cookies and stick them in the cake.
2 TOPPERS FROM THE TOY BOX
This works well if your child has a popular obsession-du-jour (Harry Potter, animals) or party theme (music, sports). Choose washable plastic pieces without a lot of crannies that frosting can get into—think Playmobil, Lego or small Kidrobot figures.
3 KID POWER
Spend time decorating with your tot, or open up the task to guests for a fun party activity. Set out dishes of colorful sprinkles and candies and little icing pens from the grocery store. You can also order M&Ms in your child's favorite colors (m-ms.com/us/store/) to create a pattern.
4 SPELL IT OUT
Practice with a gel icing pen, or if you have the skills, prepare a pastry bag with a small tip and get writing. A row of cupcakes spelling out h-a-p-p-y b-i-r-t-h-d-a-y and your child's name is always a hit. On a round cake, Strauss suggests inscribing a huge initial or a number to indicate age.
5 FLOWERS
Fresh flowers unsprayed by chemicals always look pretty, suggests Danielle Bobish of Curtain Up Events. And they're perfect for eco themes. Check the refrigerated vegetable section in fine food shops like Dean & DeLuca for unsprayed flowers such as pansies—they're edible!
6 COOL CANDLES
A plain cake is easily jazzed up with fun candles. Look for "Happy Birthday" sets of colorful individual letters, anchored on toothpicks, from stationery stores like Paper Presentation ($5 for set; 3 W 18th St, 212-463-7035); Rite Aid sells a cheaper make of individual letters for 69 each.
Professional bakers weigh in on the best cake mix
Well, it's pretty much unanimous among the bakers we consulted for this story. If you're going to go with a grocery-store cake mix, your best bet is...drumroll...Duncan Hines. Its Devil's Food and Classic Yellow cake mixes will bake up properly and taste the most like homemade, says Partymakers' Linda Kaye, author of Bake-a-Cake Party Book. If you're willing to spend a little extra, Thebault recommends the cupcake mixes by the Barefoot Contessa ($11, available at crateandbarrel.com).