Father's Day photo contest 2015: Enter to win tickets to Matilda the Musical
Submit a picture of Dad and his kids in our Father's Day photo contest for a chance to win four tickets to see Matilda the Musical on Broadway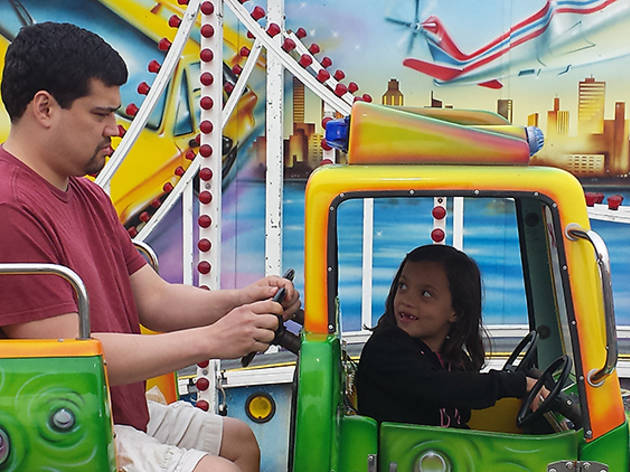 1/119
Adrian and Alyse (6), Bay Ridge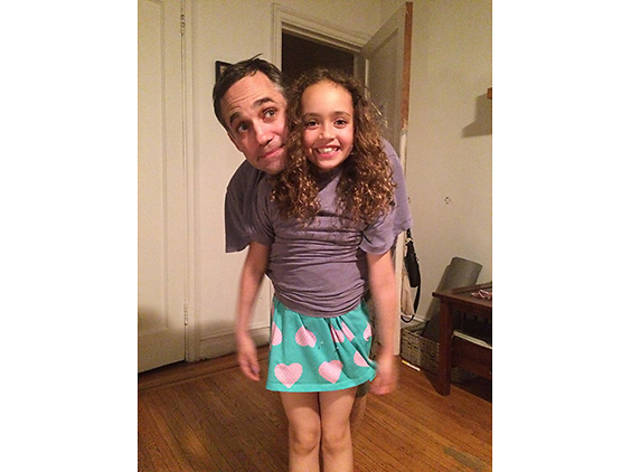 2/119
Adam and Miranda (7), Brooklyn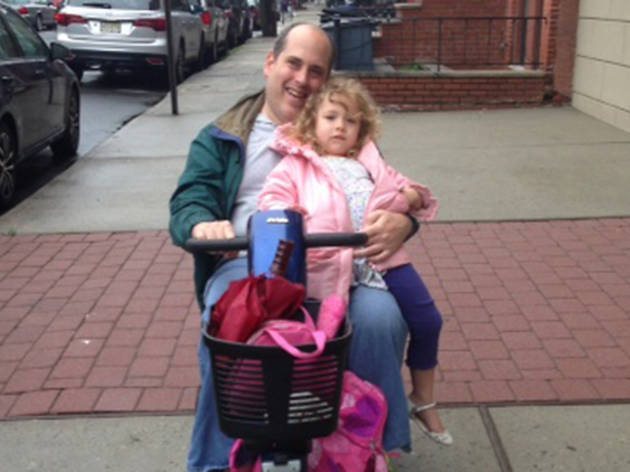 3/119
Dad and Ava (4), Hoboken, NJ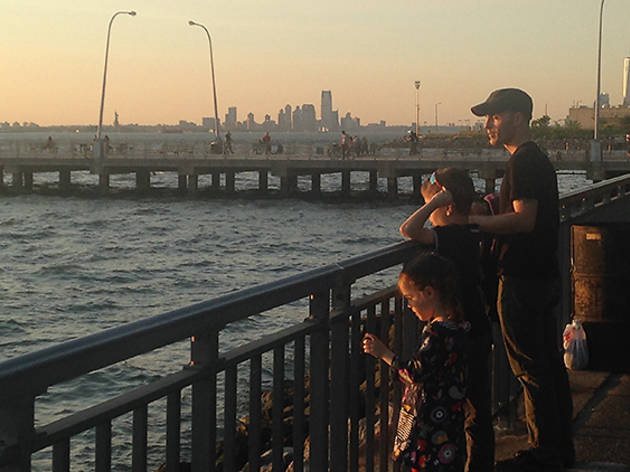 4/119
Brack, Luna (5) and Luca (7), Bay Ridge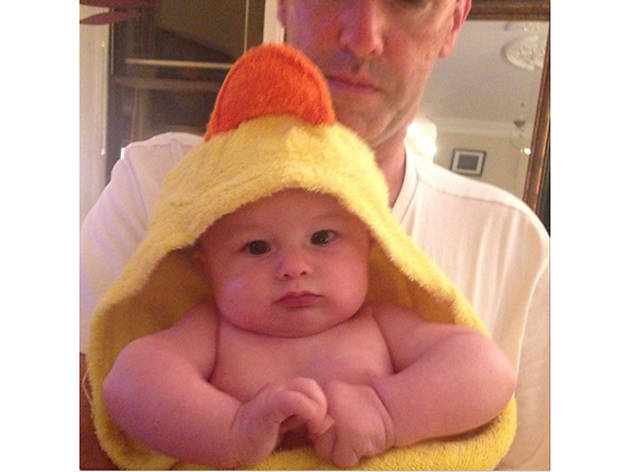 5/119
Brennan and Ireland (4mo), Brooklyn Heights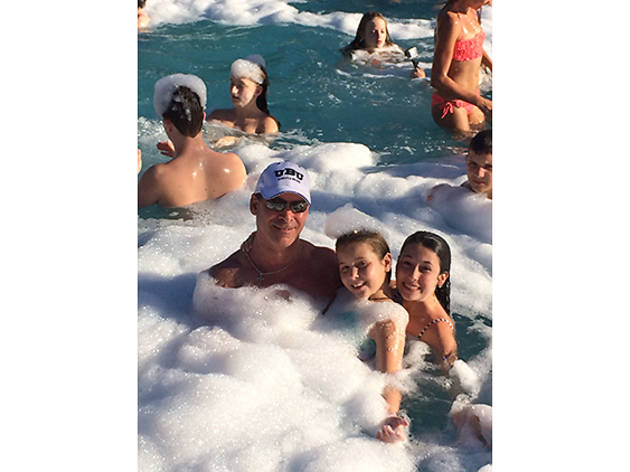 6/119
Chris, Carley (13) and Christie (8), Long Island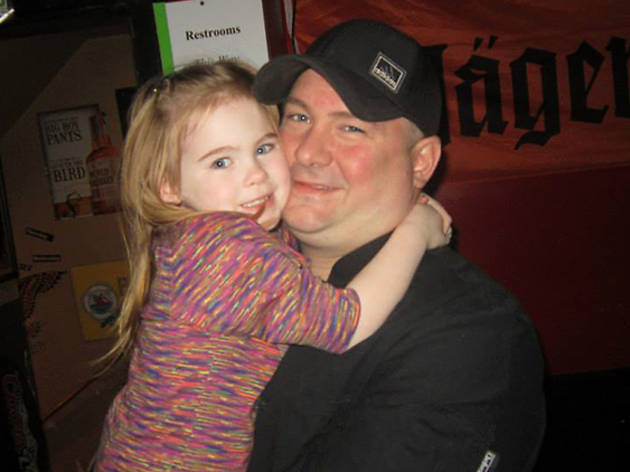 7/119
Dennis and Abigail (4), Howard Beach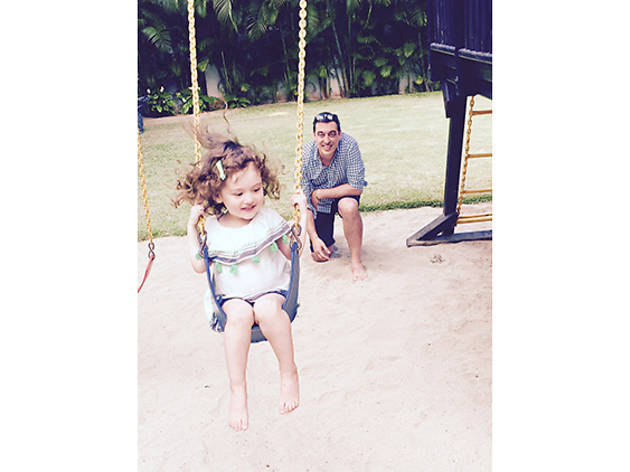 8/119
Dad and Emerson (3), Manhattan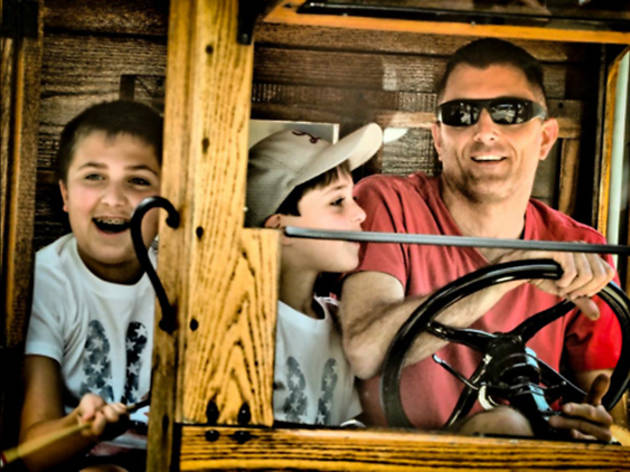 9/119
Gregory, Kyle (10), and Tyler (8), Leonia, NJ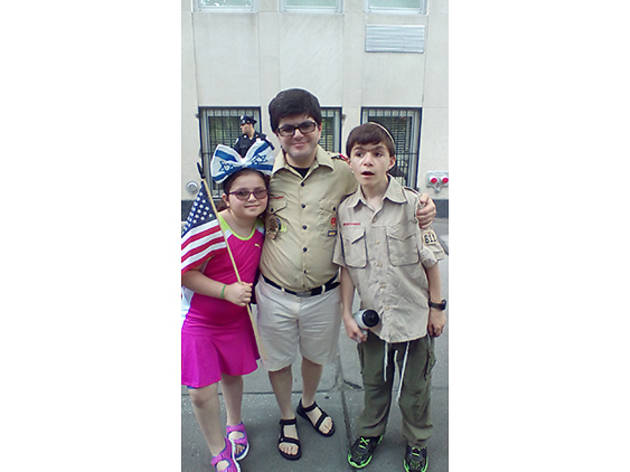 10/119
Dad, Isaac (11) and Paula (8), Brooklyn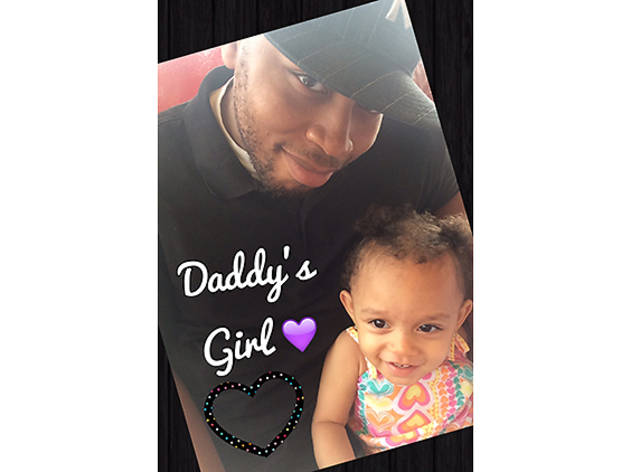 11/119
James and Jaylene (2), Ozone Park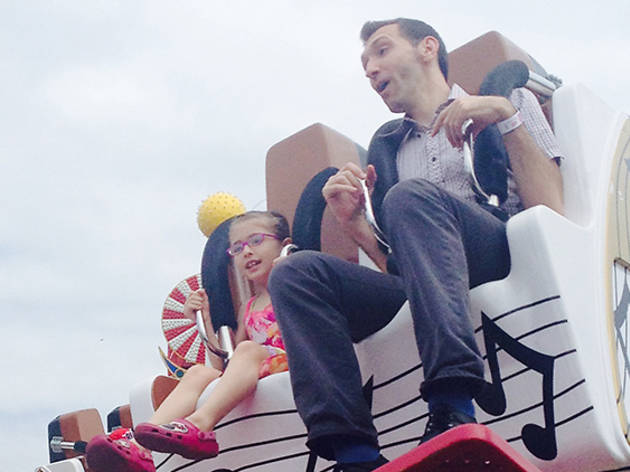 12/119
Joe and Lorelei (6), Crown Heights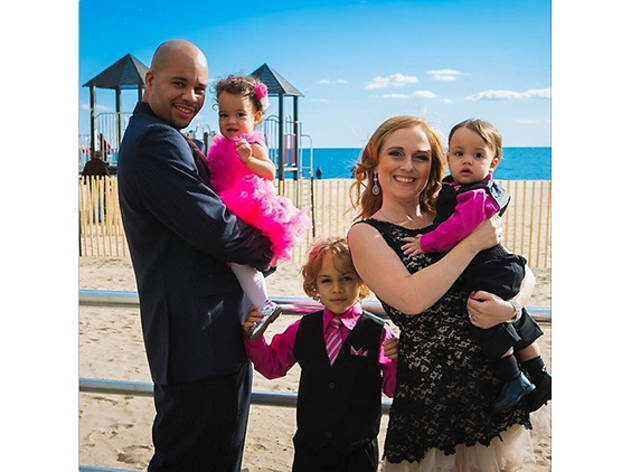 13/119
Johan, Liam (1), Lily (1), and Jonathan (7), Brooklyn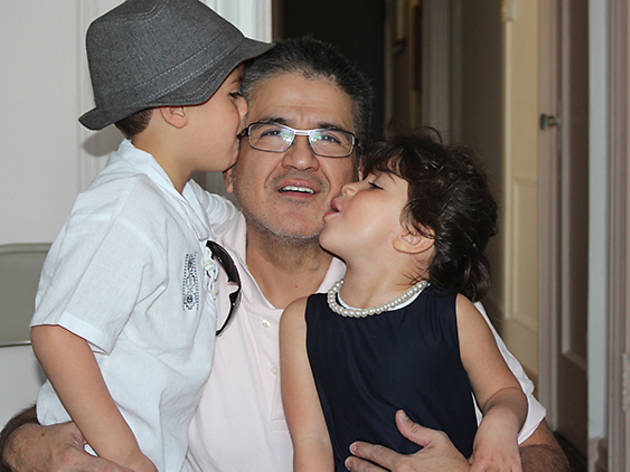 14/119
John, Enzo (5), Chloe (3), Bronx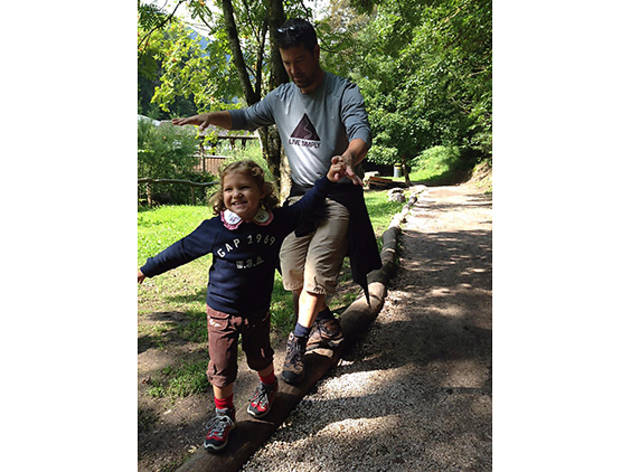 15/119
Joseph and Emma (4), Forest Hills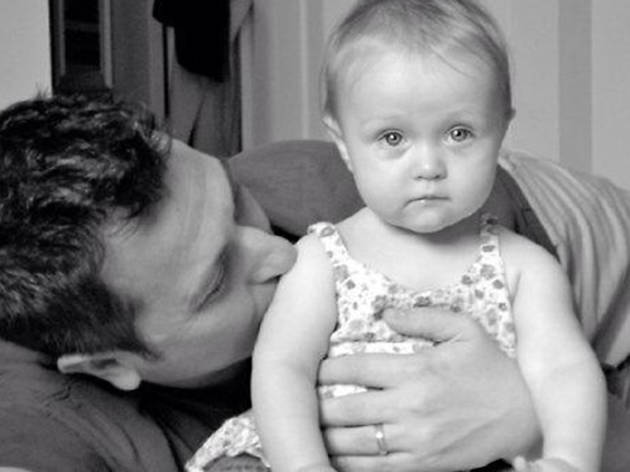 16/119
Joseph and Ava (8 mo), Hopewell Junction, NY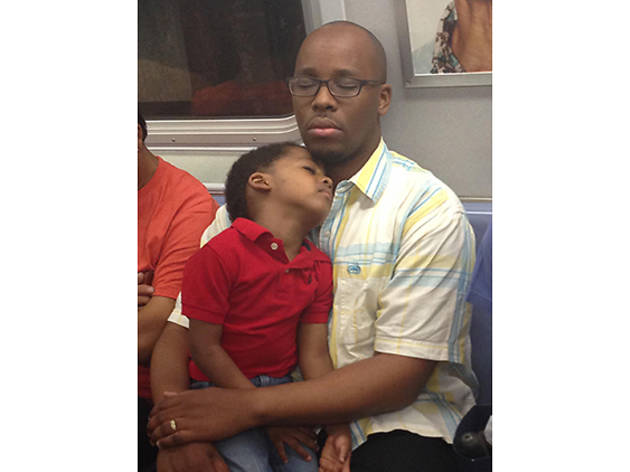 17/119
Laban and Lemuel (4), Bronx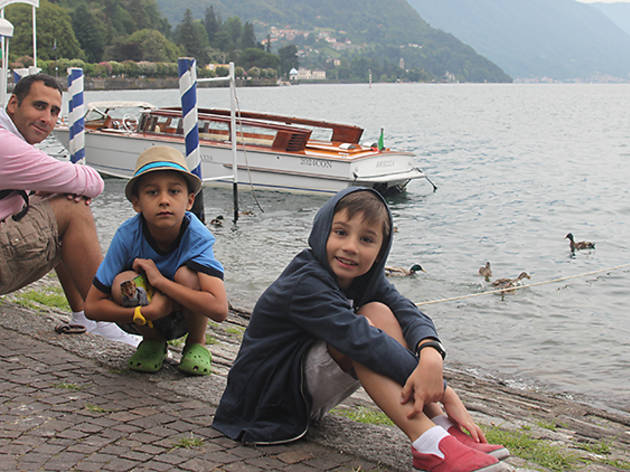 18/119
Dad, Luca (10, and Marco (8), Washington Heights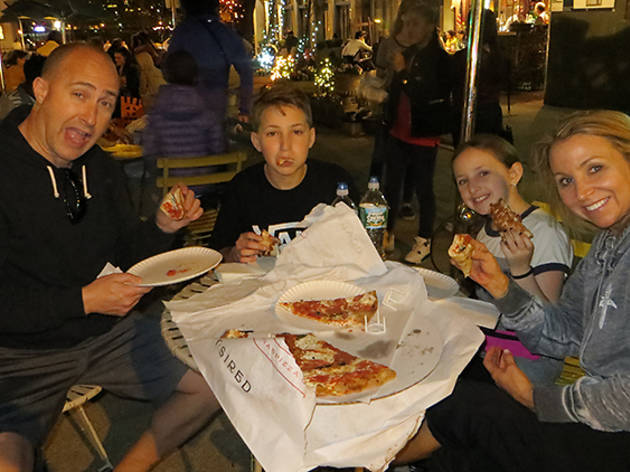 19/119
Michael, Drew (13) and Melanie (11), Roslyn, NY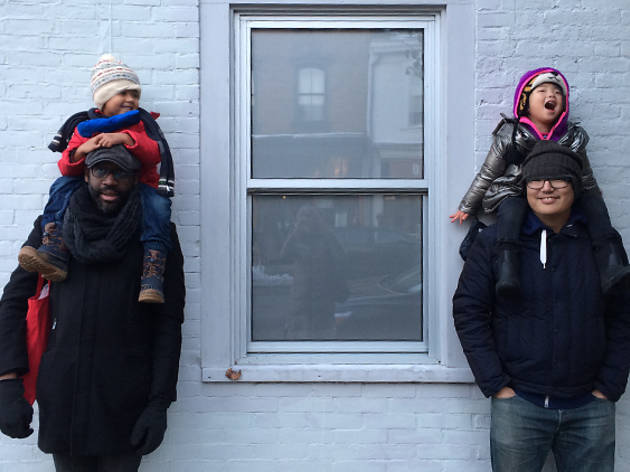 20/119
Mike and Ava (3), Eddie and Jakob (3), Brooklyn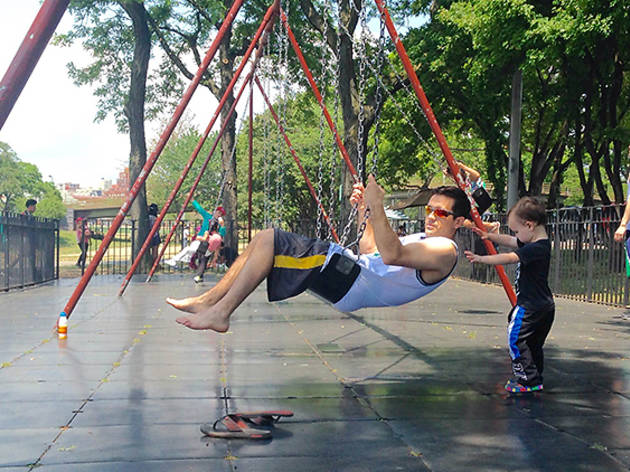 21/119
Nick and Desmond (2), Flushing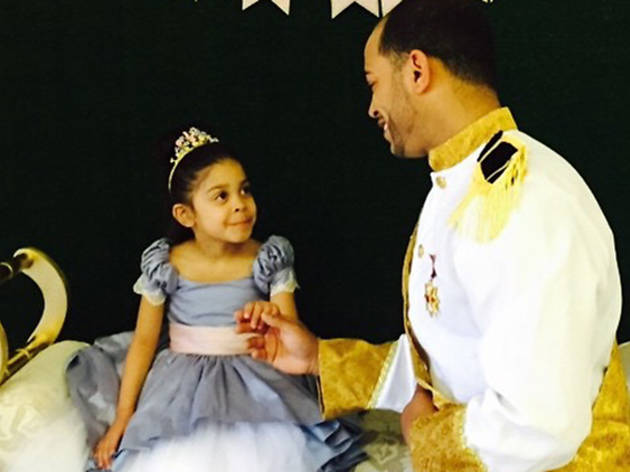 22/119
Noel and Aliyah (5), Brooklyn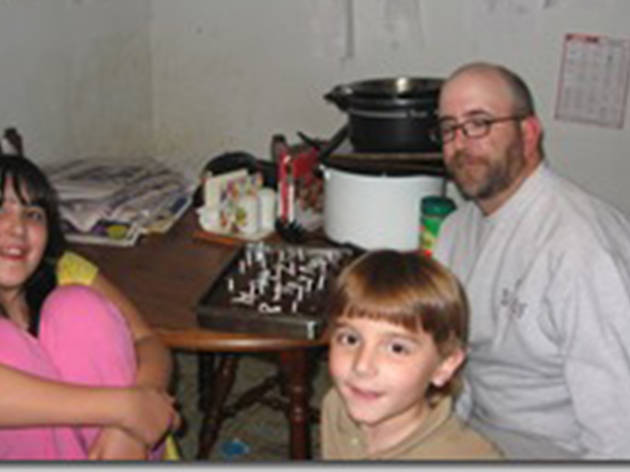 23/119
Patrick, Victoria and Patrick (10), Middlesex, NJ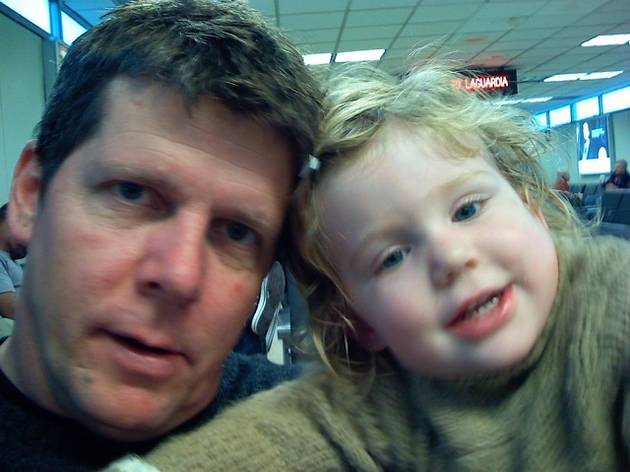 24/119
Peter and Kate (2), Manhattan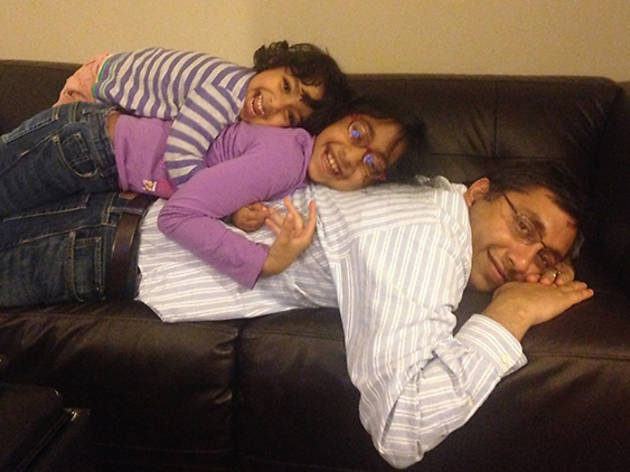 25/119
Piyush, Poorva (8), and Anvesha (2), Jersey City, NJ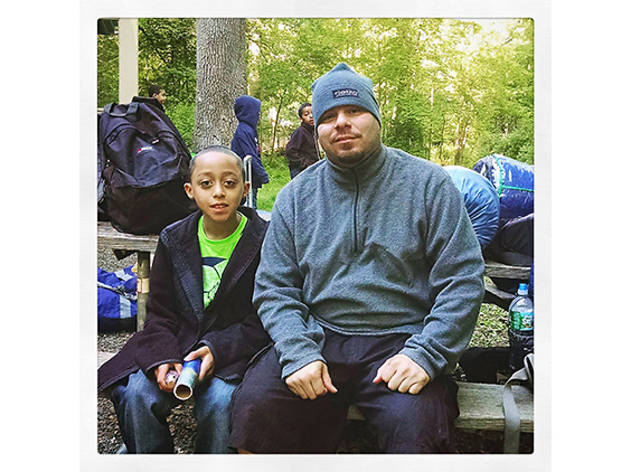 26/119
Robert and Marcos (8), Bronx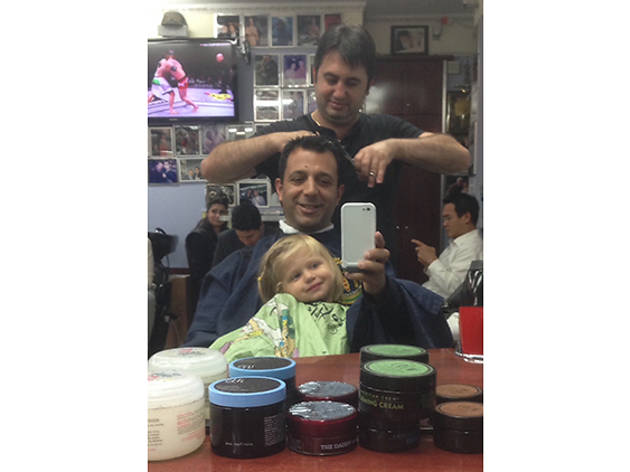 27/119
Rod and Skylar (3), Midtown East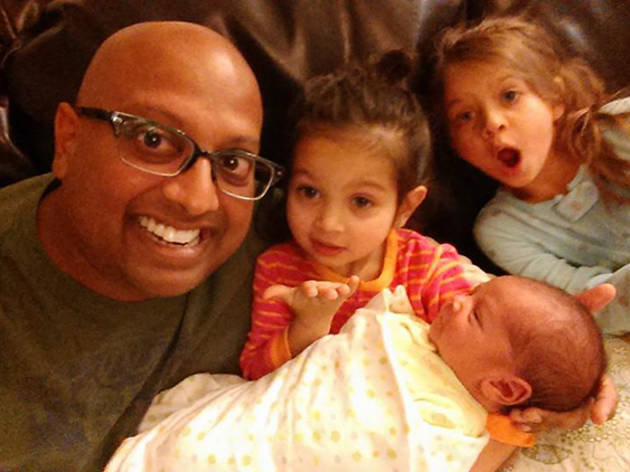 28/119
Sat, Malini (6), Naya (3) and Kaidyn (7), Turtle Bay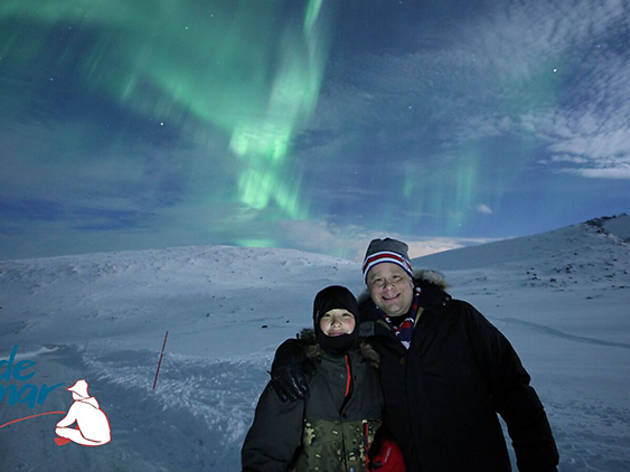 29/119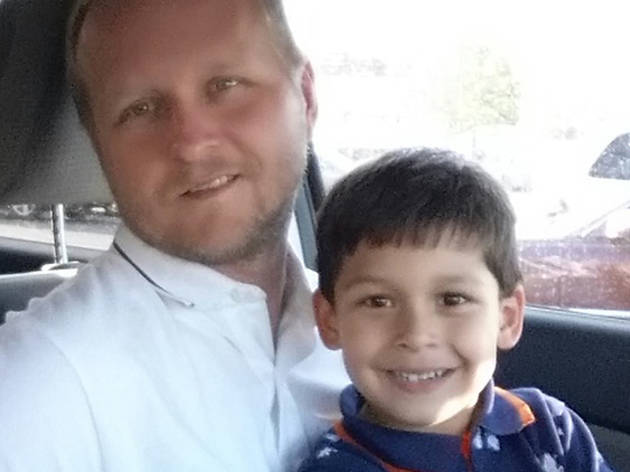 30/119
Thomas and Patrick (4), Westbury, NY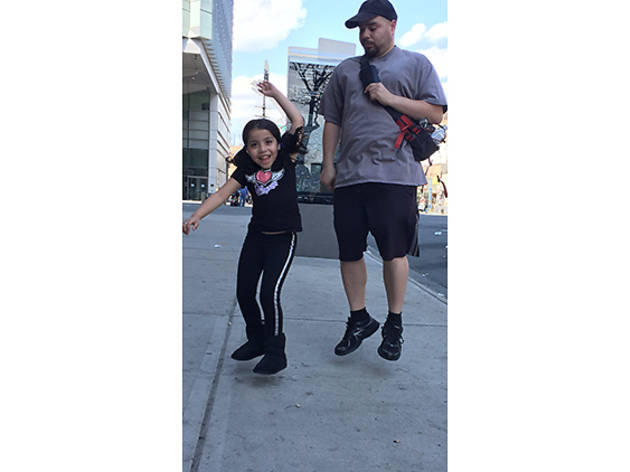 31/119
Robert and Caryanna (5), Bronx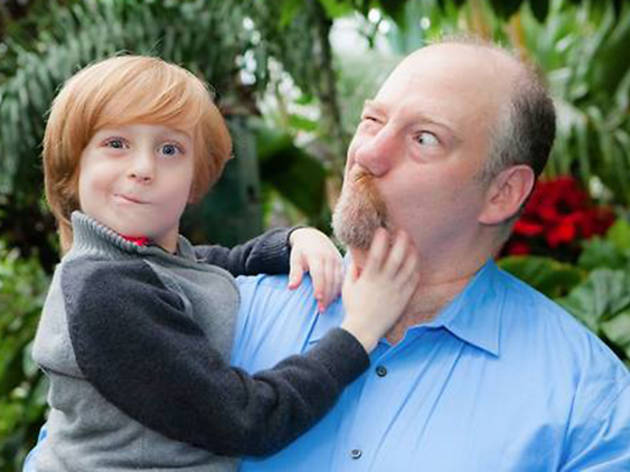 32/119
Adam and Aaron (6), Yonkers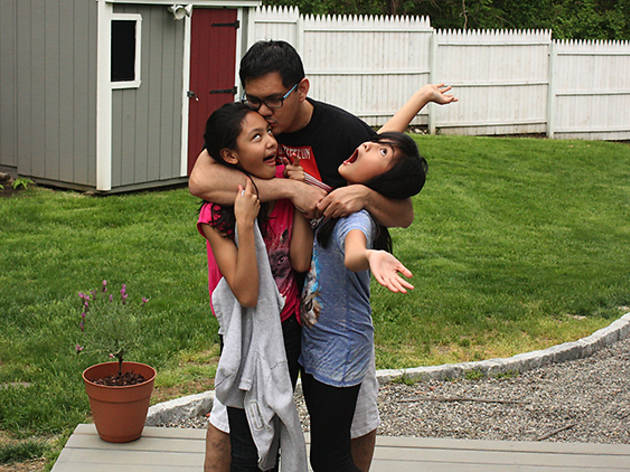 33/119
Arj, Alei (10) and Kirsten (9), Cortlandt Manor, NY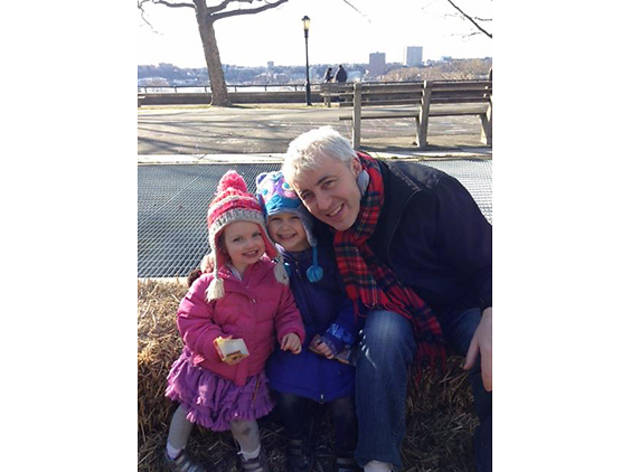 34/119
Dad, Clodagh (7) and Cara (4), Upper West Side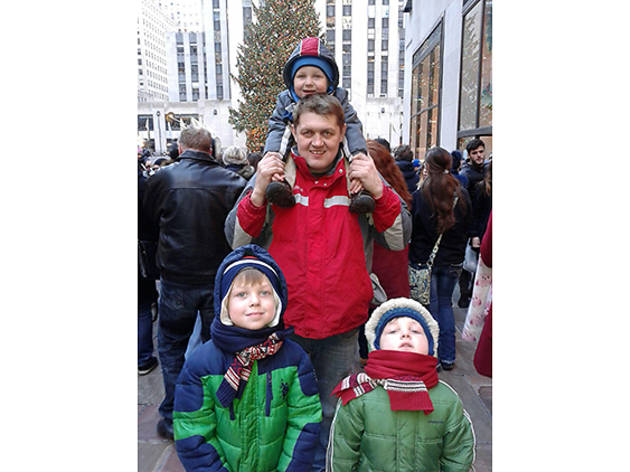 35/119
Dad, Dominick(7), Michael (5), and Anthony (3), Staten Island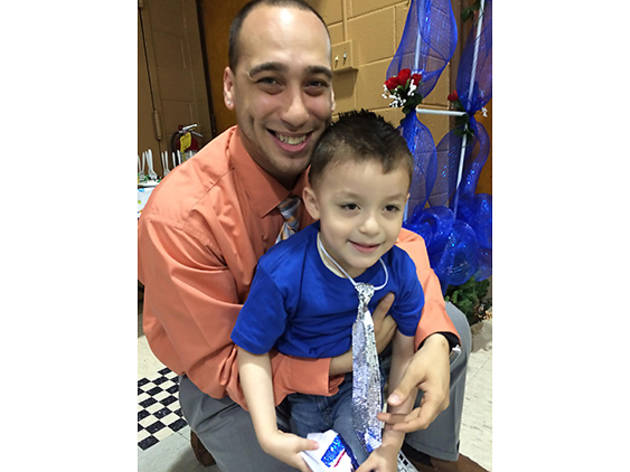 36/119
Eddie and Hayden (4), Manhattan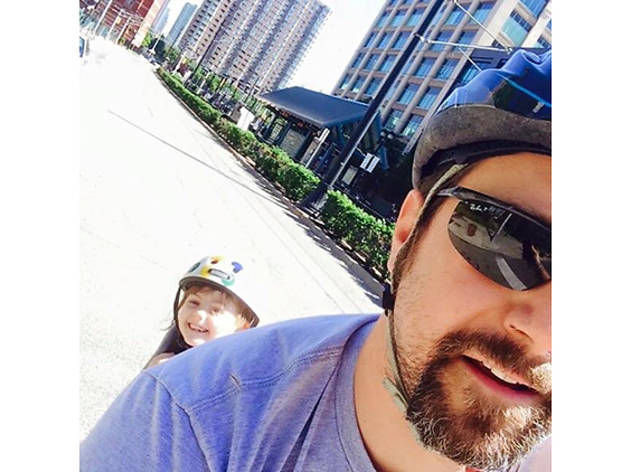 37/119
Filippo and Cella (7), Jersey City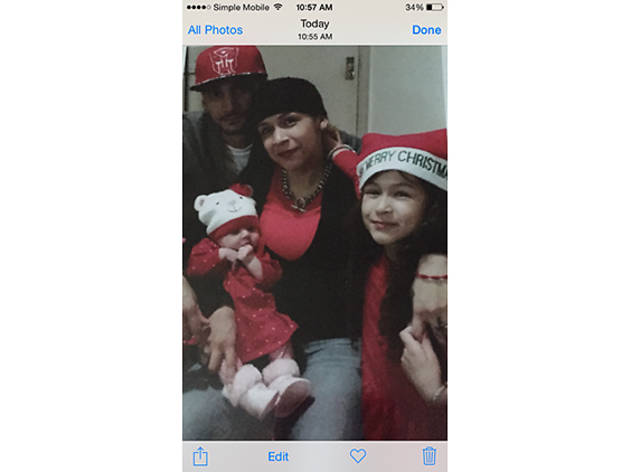 38/119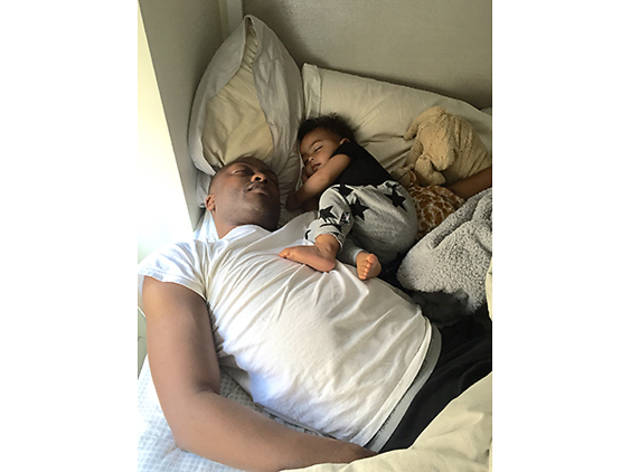 39/119
Golden and Griffin (1), Murray Hill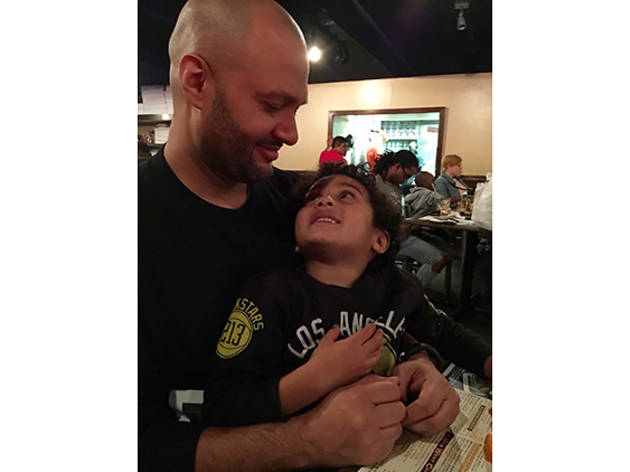 40/119
George and George Jr (4), East Harlem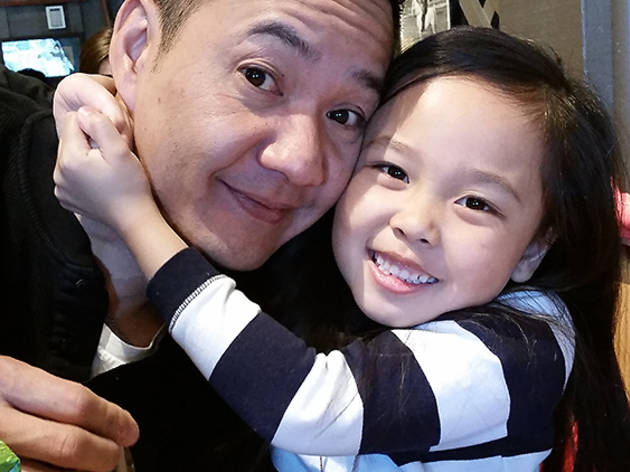 41/119
Greg and Gisela (6), Cobble Hill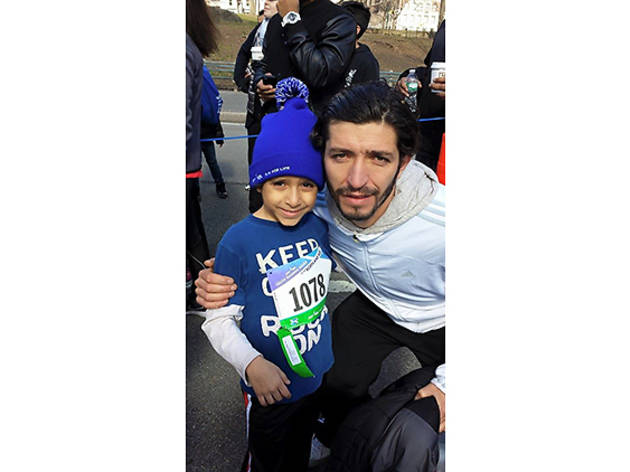 42/119
Hugo and Diego (8), Jackson Heights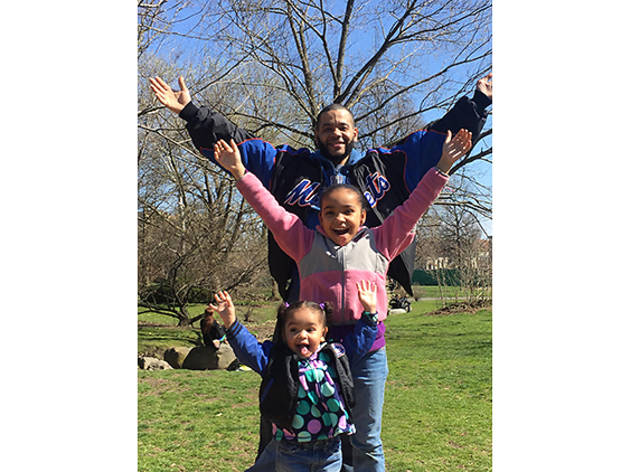 43/119
Dad, Imani (9) and Alexa (2), Brooklyn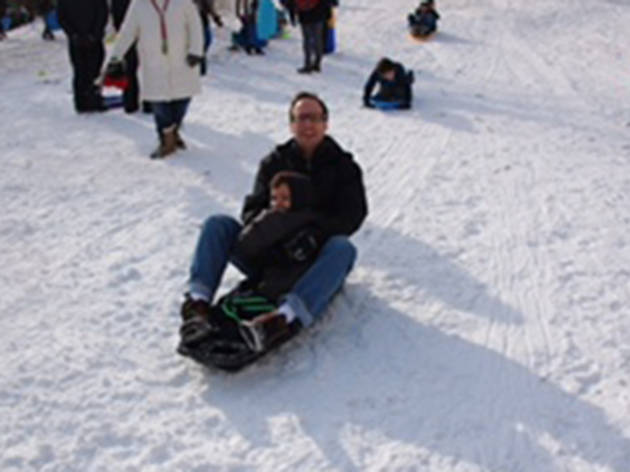 44/119
John and Bodhi (6), Boreum Hill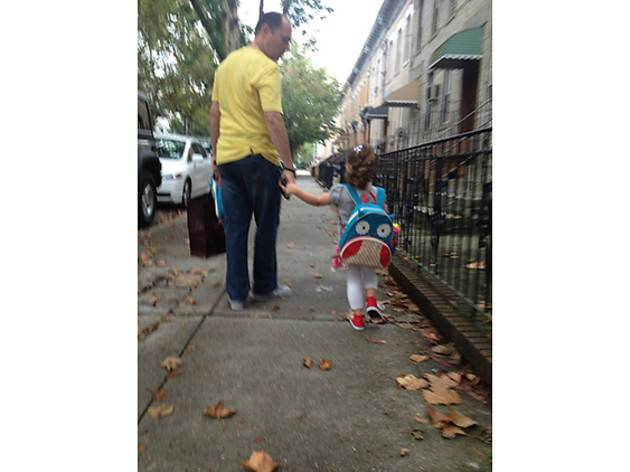 45/119
Joseph and Olivia (6), Long Island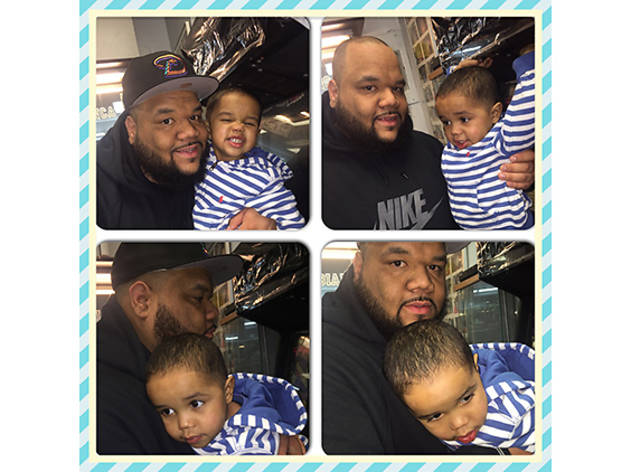 46/119
Juan and Jayden (2), Brownsville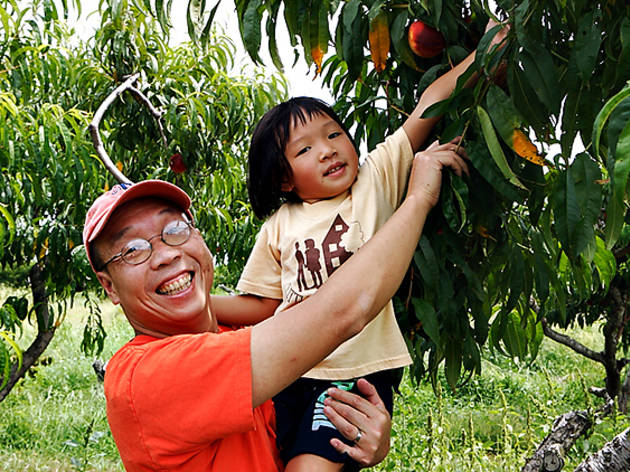 47/119
Lawrence and Elizabeth (8), Queens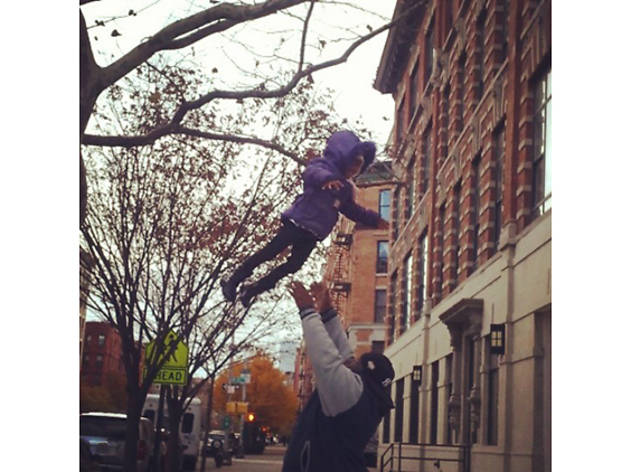 48/119
Kael and Nya (6), Prospect-Lefferts Garden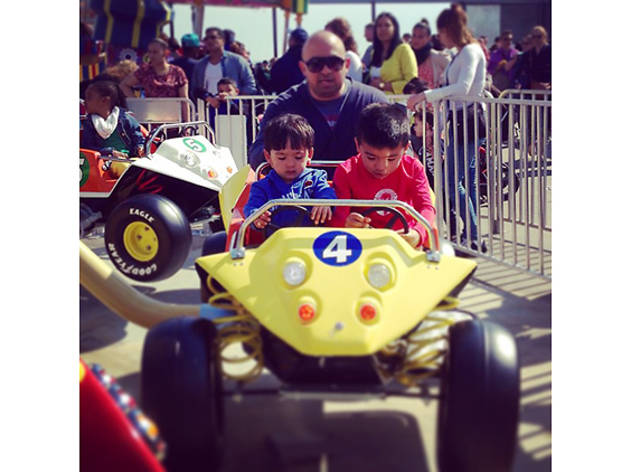 49/119
Louis, Aiden (7) and Liam (2), Nutley, NJ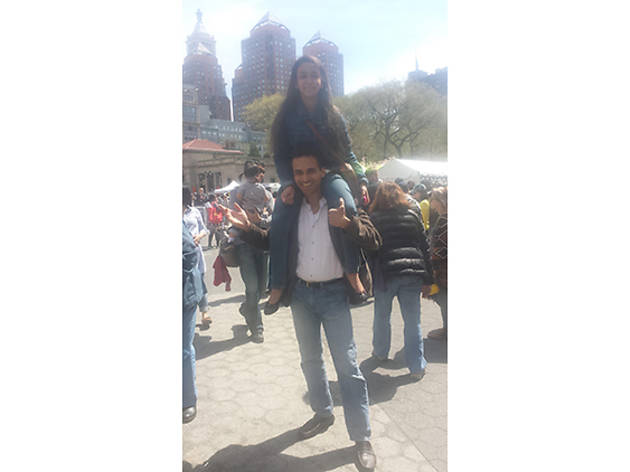 50/119
Marty and Melissa (10), Inwood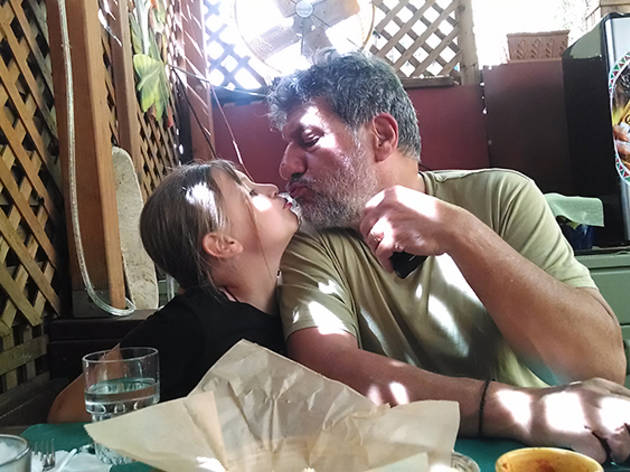 51/119
Michael and Bianca (9), Sunnyside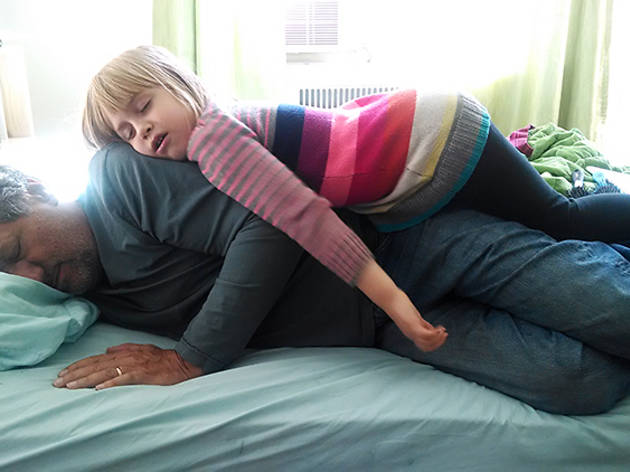 52/119
Michael and Rose (4), Sunnyside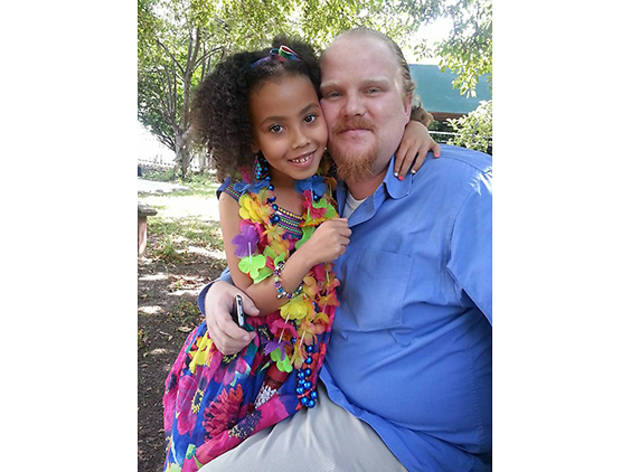 53/119
Nick and Arianna (8), Flatbush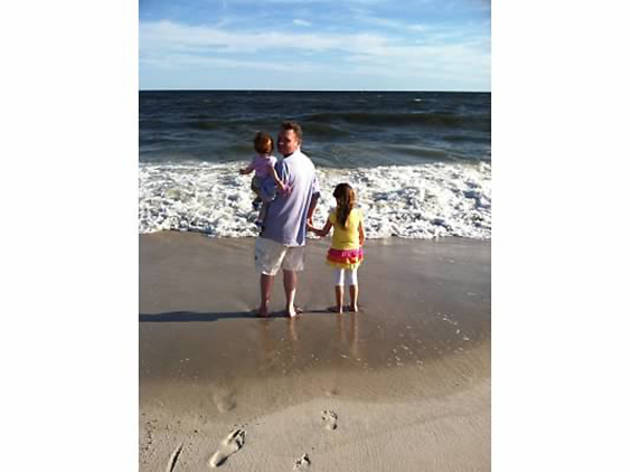 54/119
Patrick, Julia (7) and Lea (2), Wantagh, NY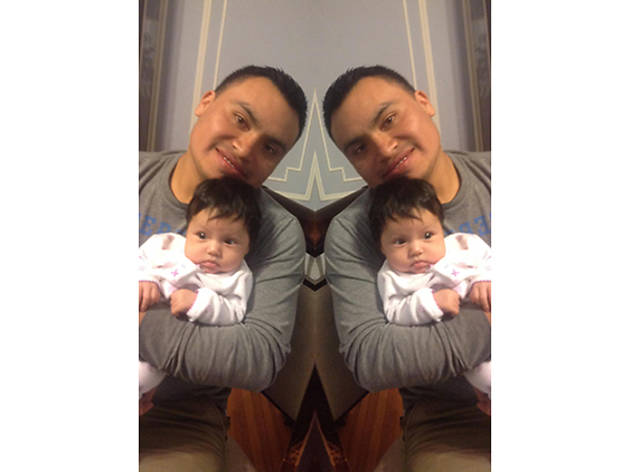 55/119
Paul and Marianna (3 mo), Staten Island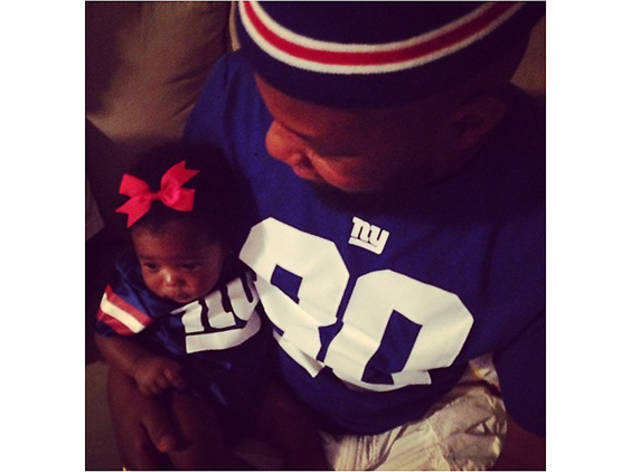 56/119
Quincy and Sydney (6mo), Prospect-Lefferts Gardens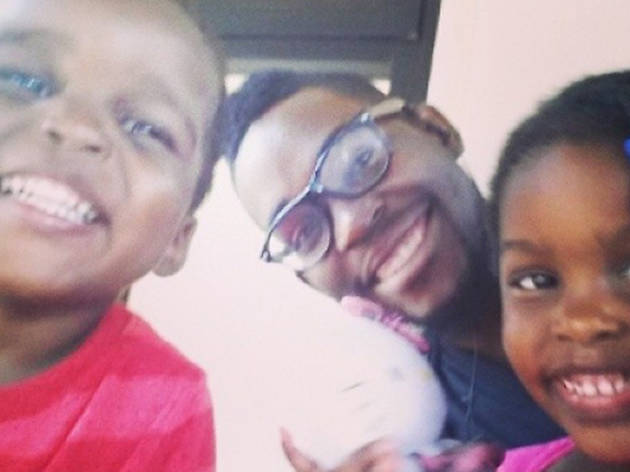 57/119
Ratique, Lia (5) and Christian (3), Bronx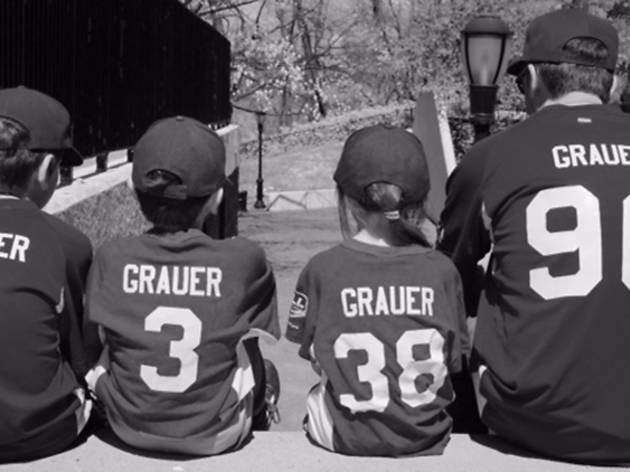 58/119
Rob, Ray (9), Michael (6), and Maya (6), Bronx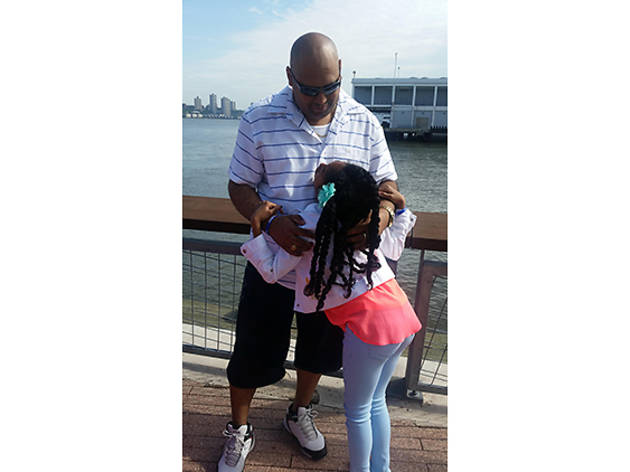 59/119
Roger and Rochelle (10), Ozone Park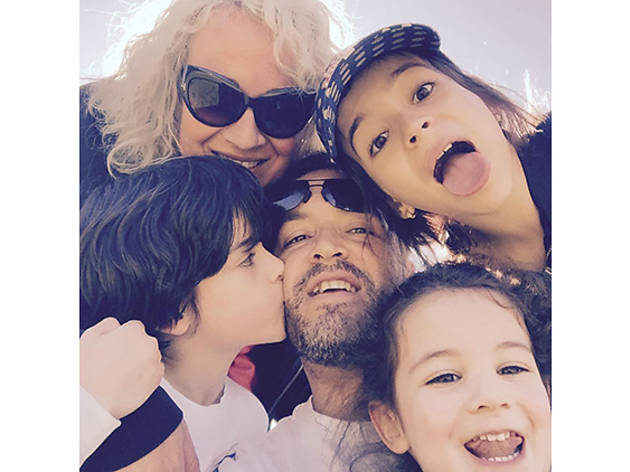 60/119
Sadk, Gita (10), Leo (8), and Adele (4), Forest Hills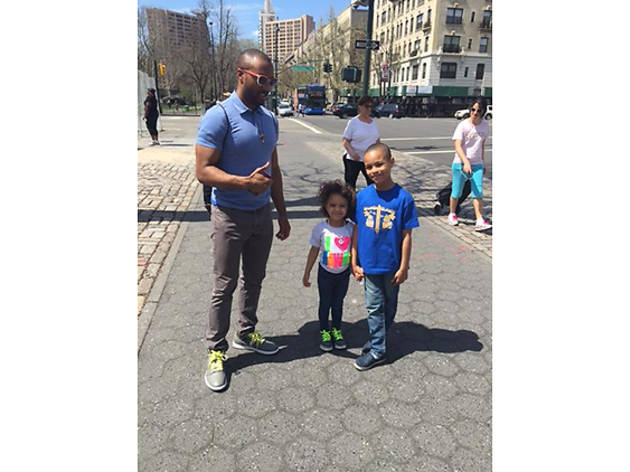 61/119
Dad, Alayna (4), and Grayson (8), UWS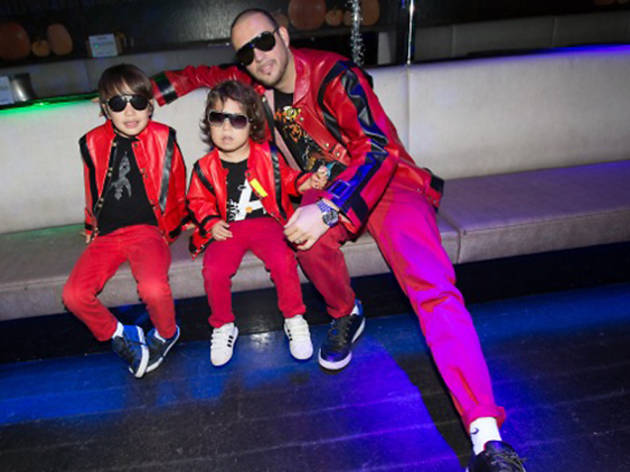 62/119
Boris, Bon (5), Maksen (3), Hawthorne, NJ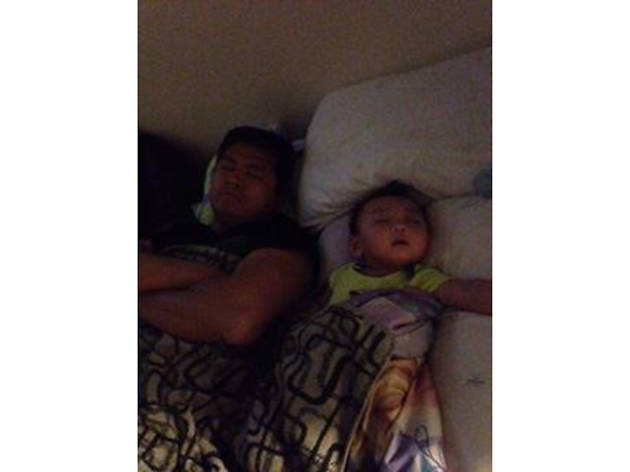 63/119
Dad and Carson (8 mo), Brooklyn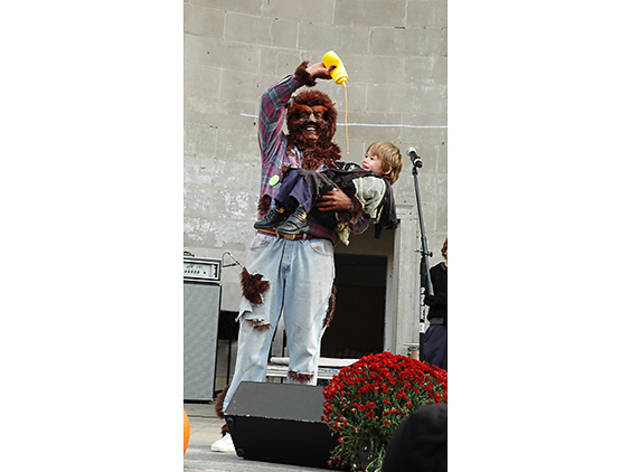 64/119
Jon and Merlin (6), Englewood, NJ
65/119
Joseph and Olivia (7), Queens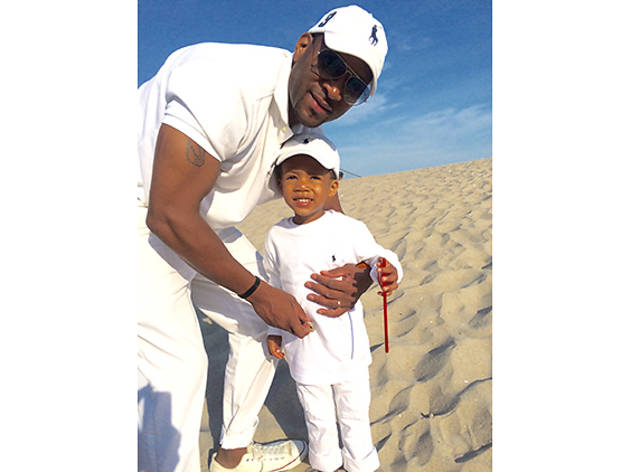 66/119
Verondo and Vernon Mason (3), Queens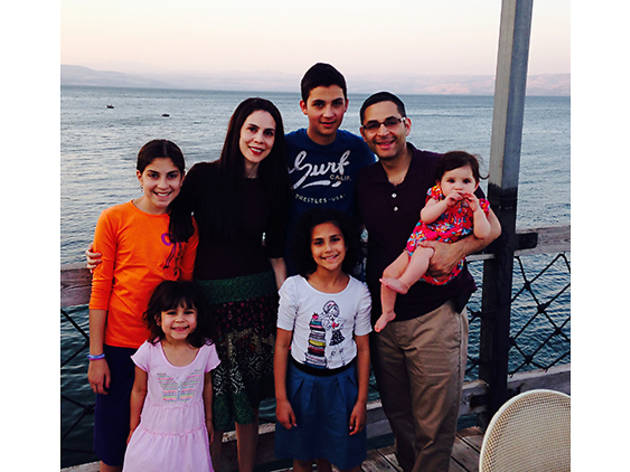 67/119
Adam, Ben, Talia (13), Ita (11), Temima (5) and Batya (1), Woodmere, NY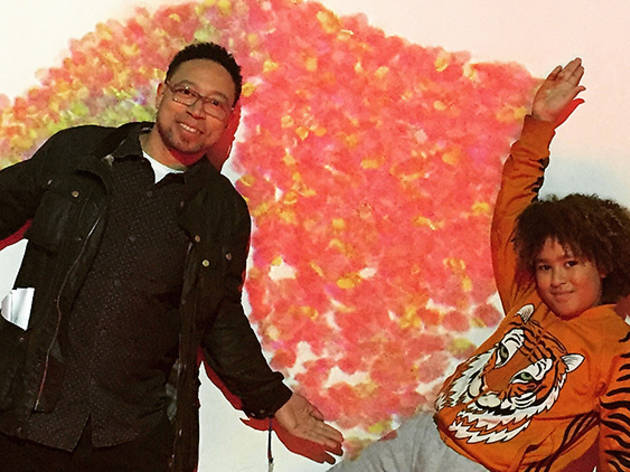 68/119
Bruce and Tenzin (11), Manhattan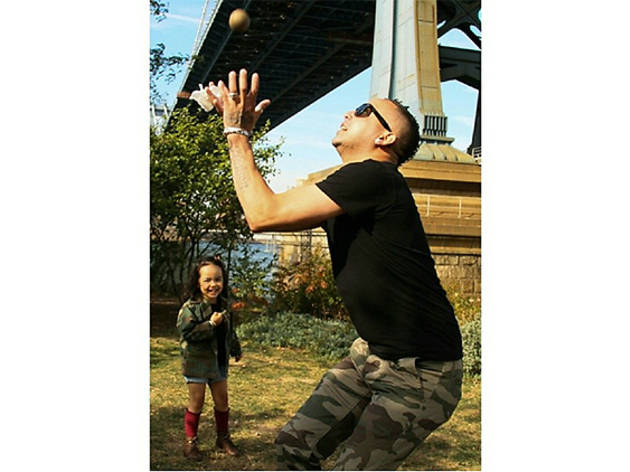 69/119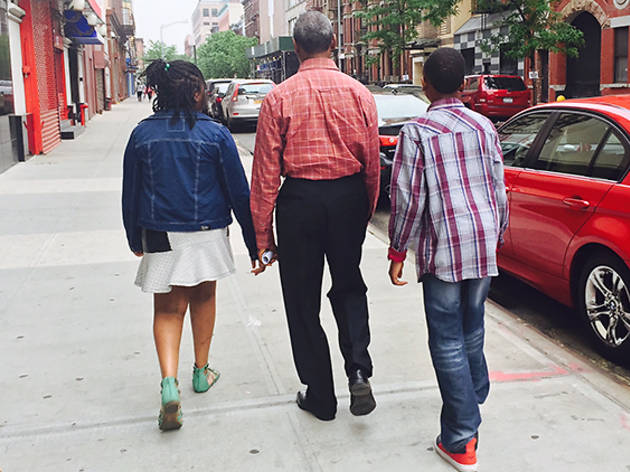 70/119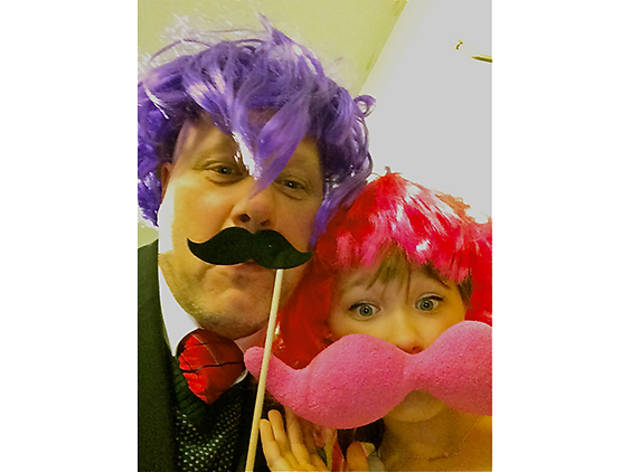 71/119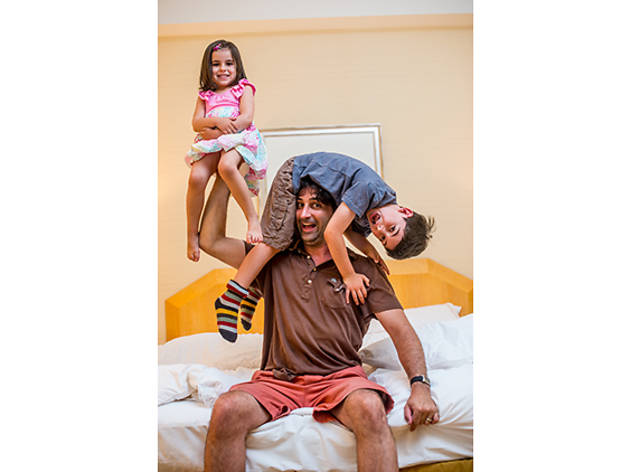 72/119
Greg, Ezra (8), Zoe (5), Jackson Heights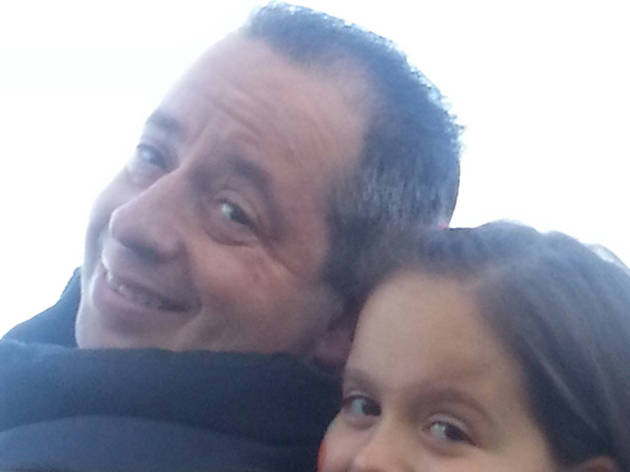 73/119
Joseph and Angelina (10), Bay Ridge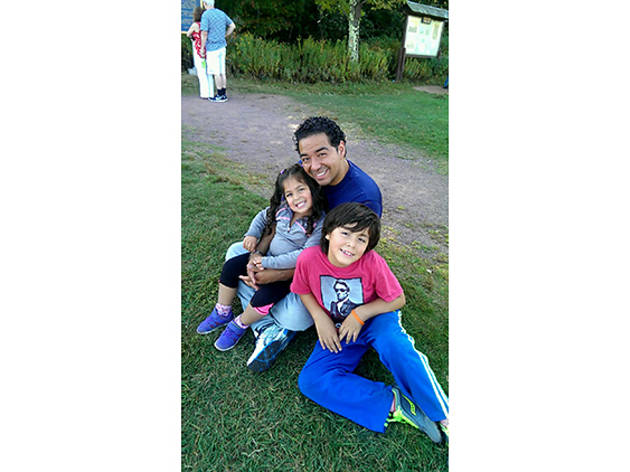 74/119
Luis, Xavier (8) and Victoria (5), Astoria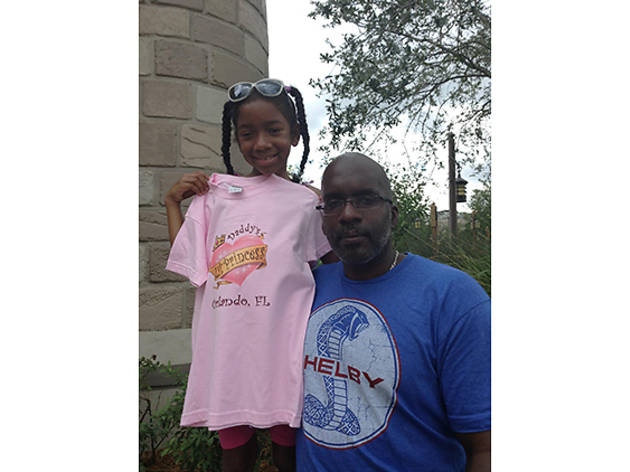 75/119
Mark and Linda (11), Queens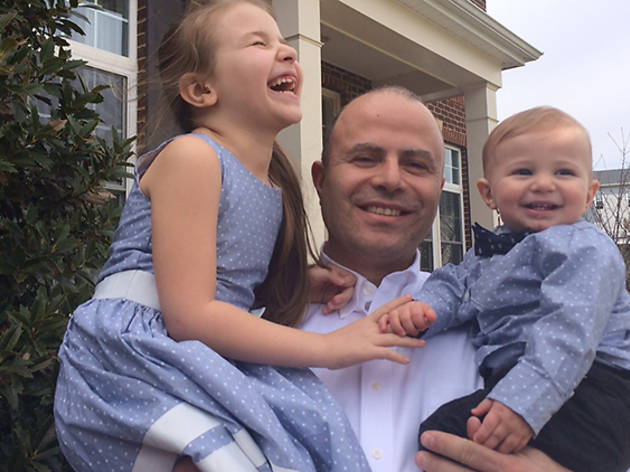 76/119
Miles, Natalie (6), and Paul (1), Brooklyn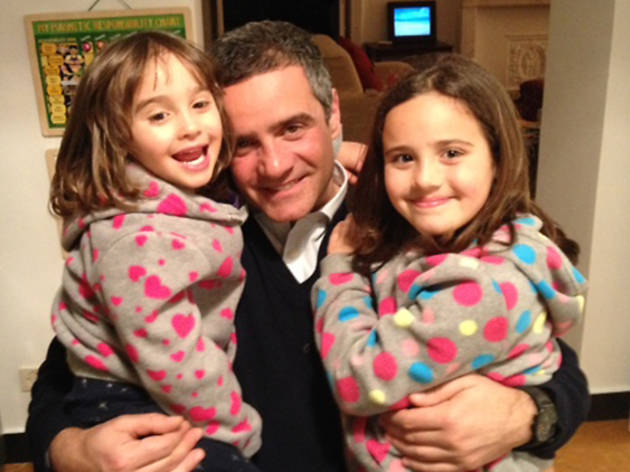 77/119
Paolo, Maia (8) and Olivia (4), Long Island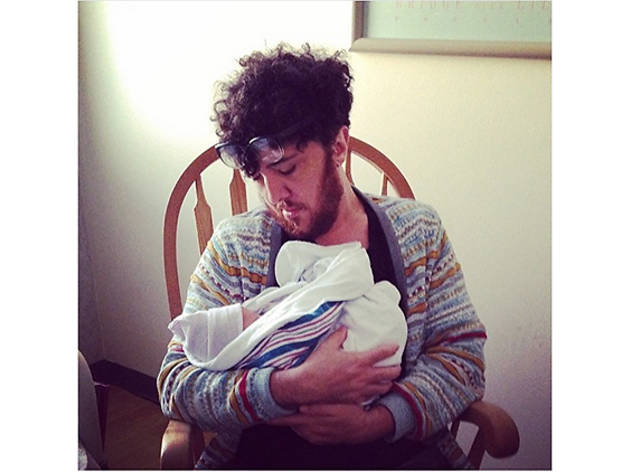 78/119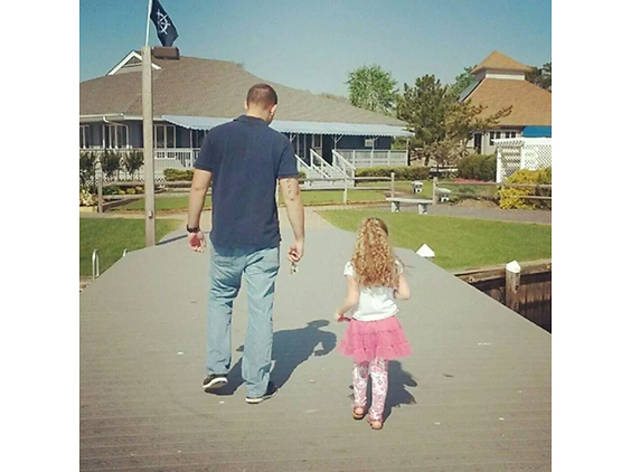 79/119
Tom and Adrianna (6), Beachwood, NJ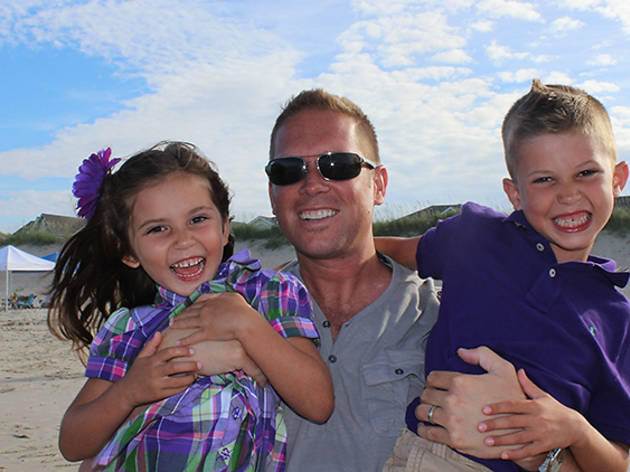 80/119
Tom, Bella (5) and Brenan (7), Patterson, NY
81/119
Walker and Jaylen (6), Brownsville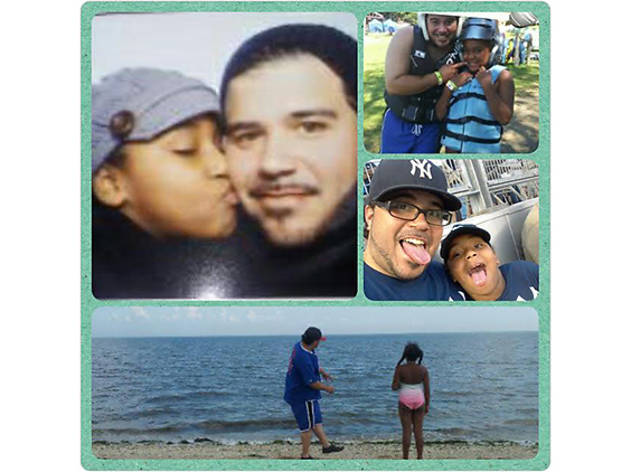 82/119
Brandon and Anany (11), East Orange, NJ
83/119
Charlie and Hunter (3), Bronx
84/119
Joel, Maya (6), Sophia (5), Raphael (1), Englewood, NJ
85/119
Konrad, Kylie (2), Long Island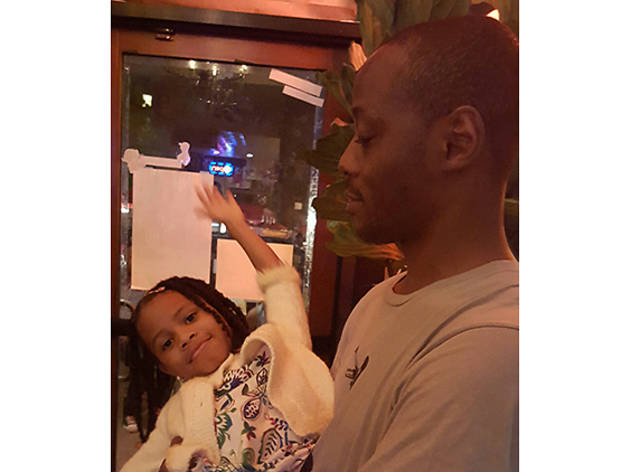 86/119
Michael and Asha (7), Central Harlem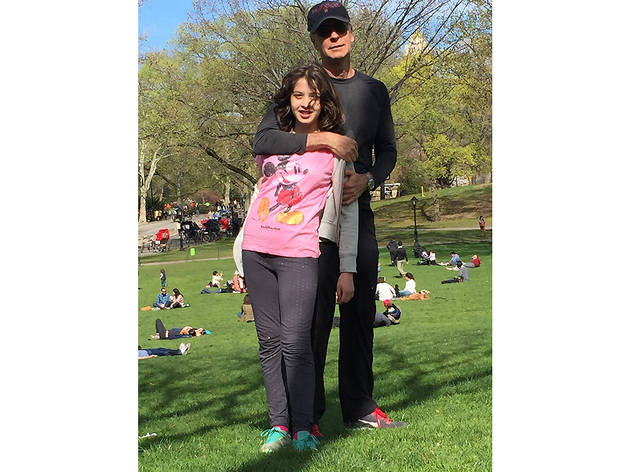 87/119
Sergio and Camila (12), Manhattan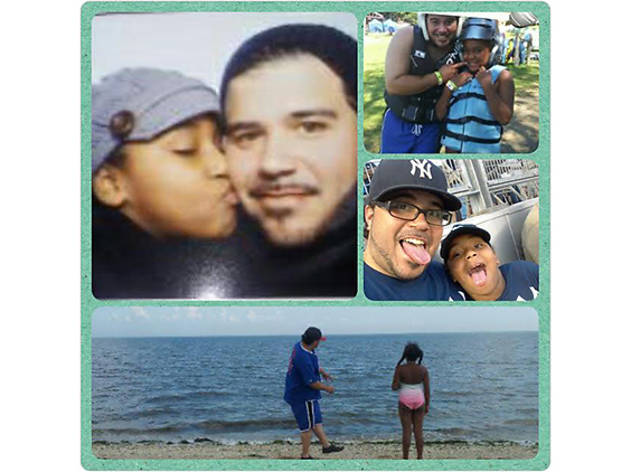 88/119
Brandon and Anany (11), East Orange, NJ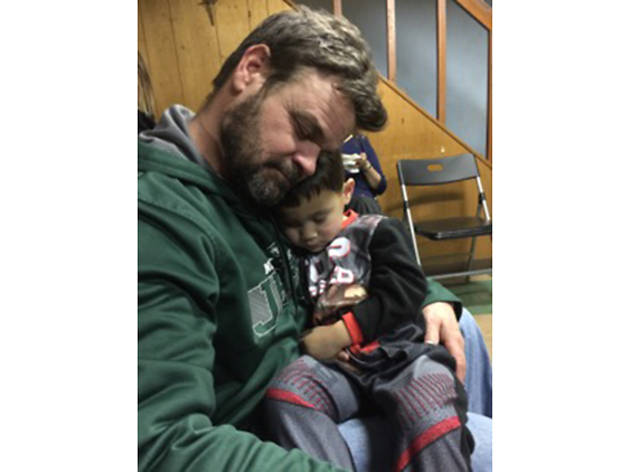 89/119
Charlie and Hunter (3), Bronx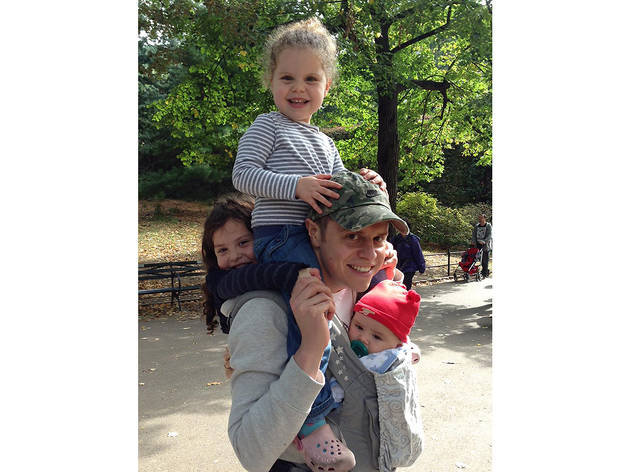 90/119
Joel, Maya (6), Sophia (5), Raphael (1), Englewood, NJ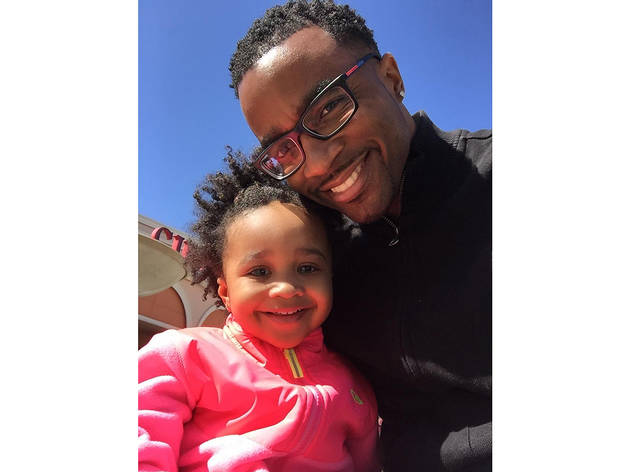 91/119
Konrad, Kylie (2), Long Island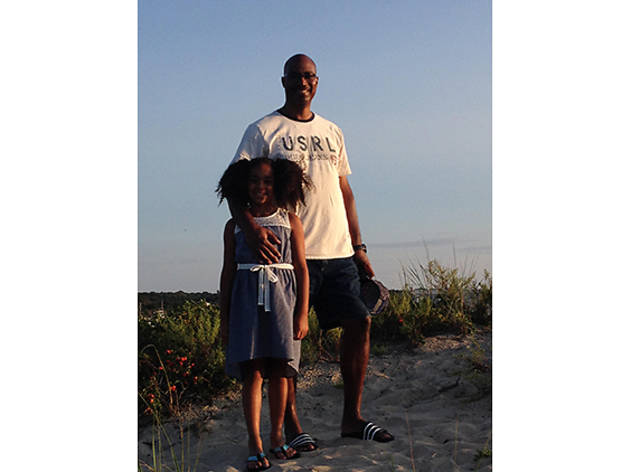 92/119
Marcus and Sophie (9), Ditmas Park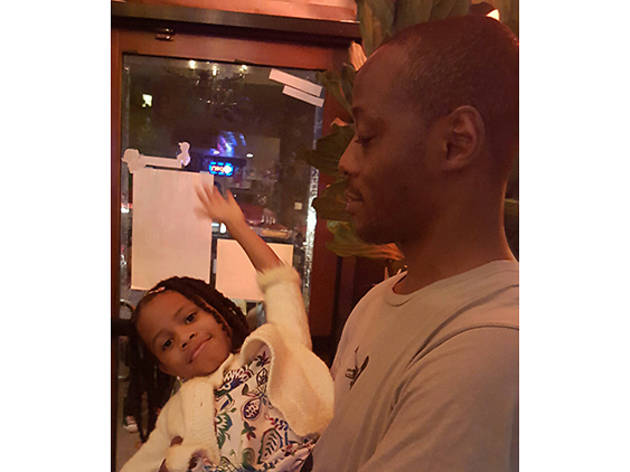 93/119
Michael and Asha (7), Central Harlem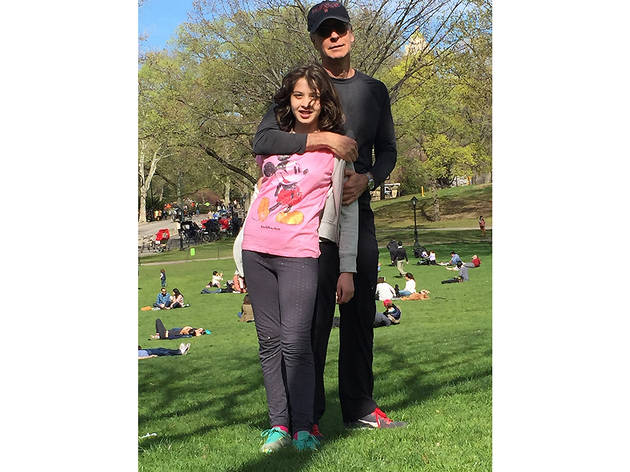 94/119
Sergio and Camila (12), Manhattan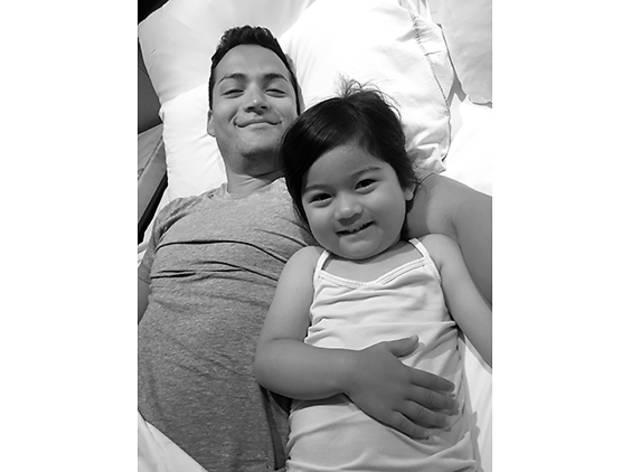 95/119
Tatsuya and Alisa (2), Upper West Side
96/119
Walter and Maya (4), Elmhurst, NY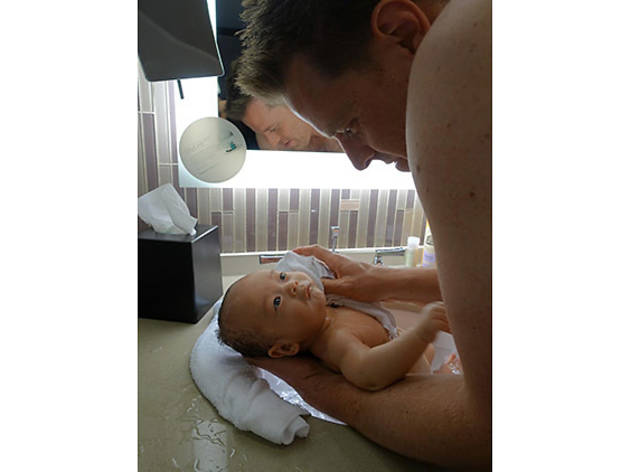 97/119
Chris and Robert (4 months), Flatiron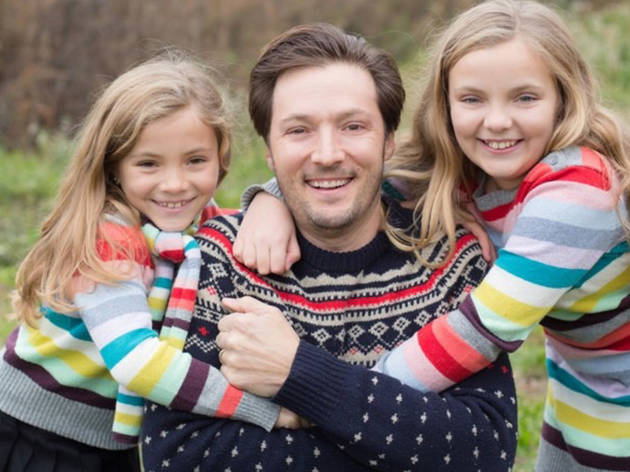 98/119
Christopher, Chloe (11), and Hannah (9), Long Island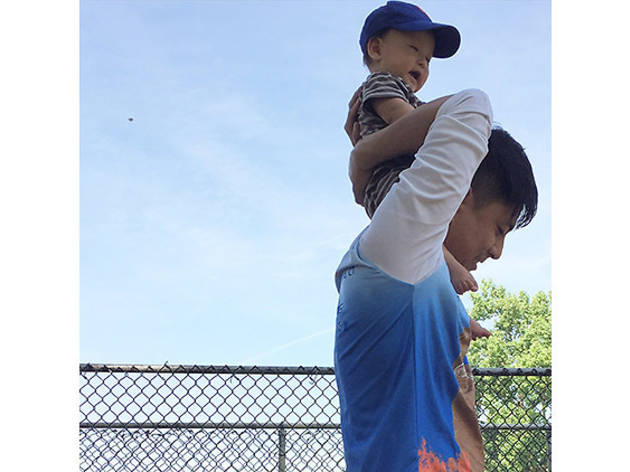 99/119
Gary and Theodore (8 months), Little Neck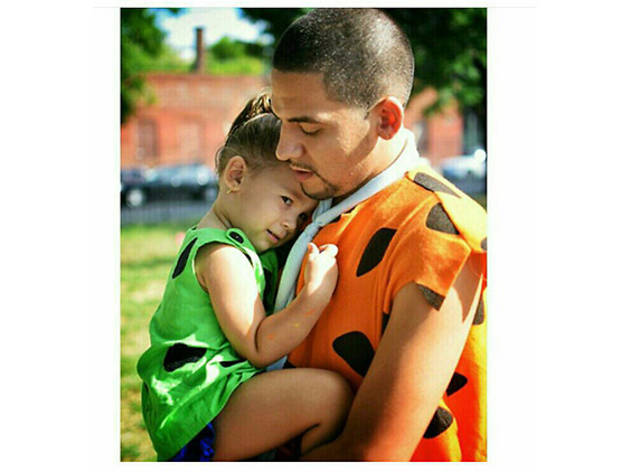 100/119
Jonathan and Jiana'lynn (2), Flushing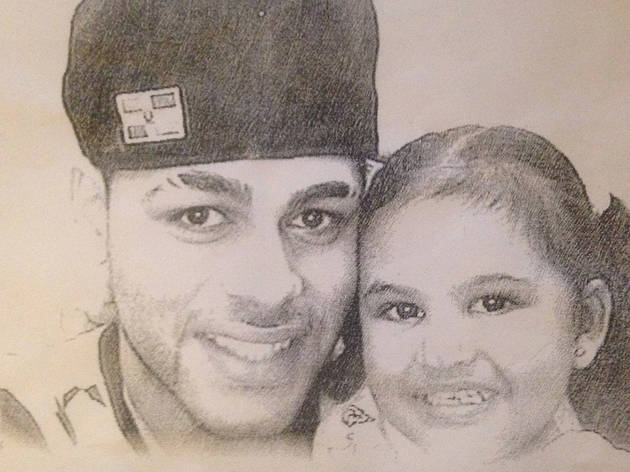 101/119
Jose and Skarlet (2), Bronx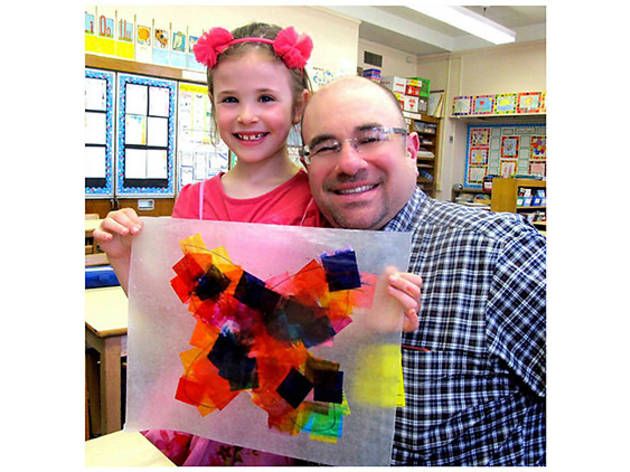 102/119
Peter and Lexia (8), Forest Hills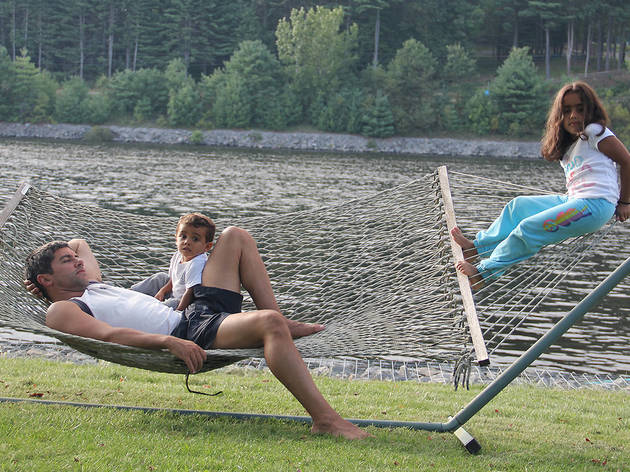 103/119
Robert, Marcos (5), and Laura (10), Bronx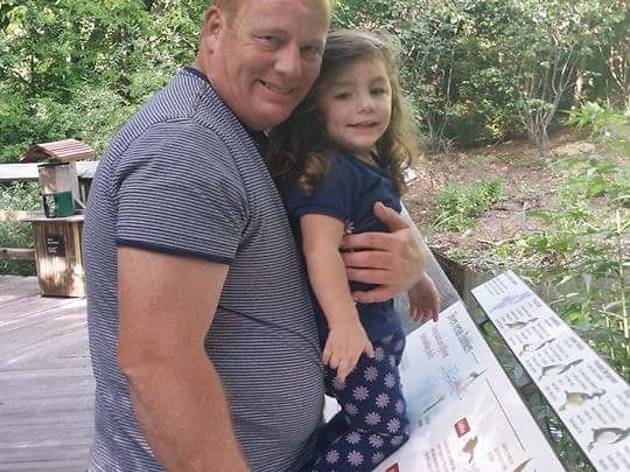 104/119
Michael and Madison (3), Lake Grove, NY
105/119
Aziz, Emily (13), and Douglas (10), Rockaway Beach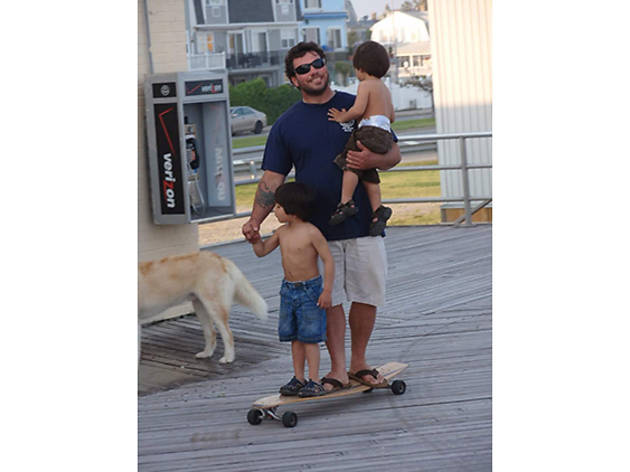 106/119
Darren, Kai (4) and Chase (2), Rockaway Beach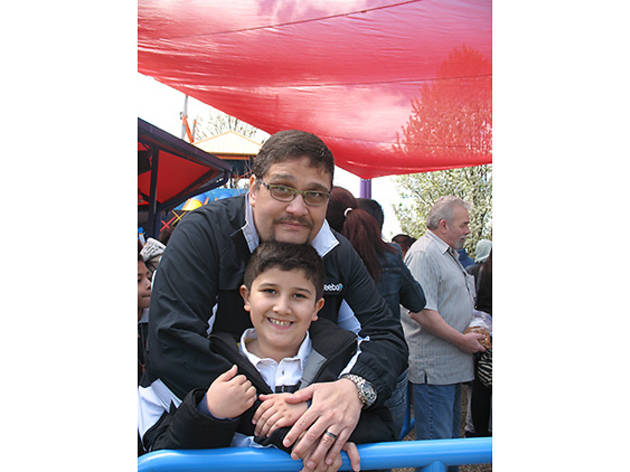 107/119
Edwin and Zak (10), Manhattan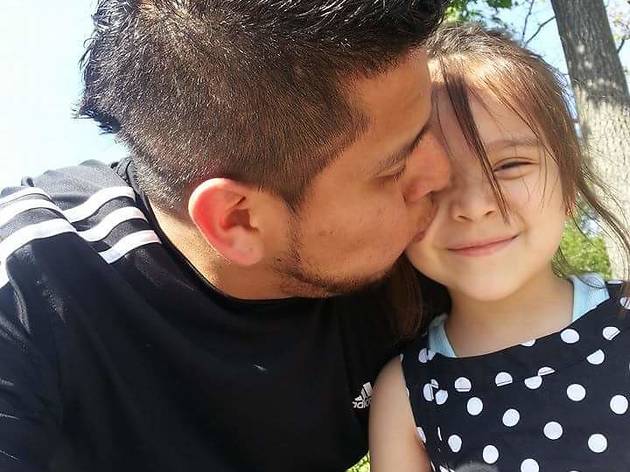 108/119
Emmanuel and Katelyn (5), jackson Heights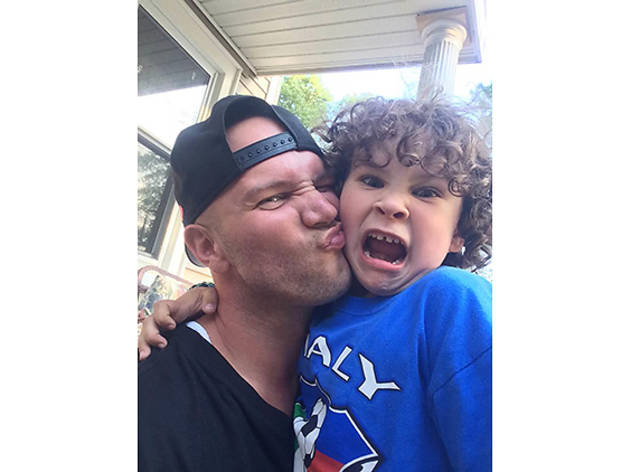 109/119
Gianna and Luca (5), Point Pleasant, NJ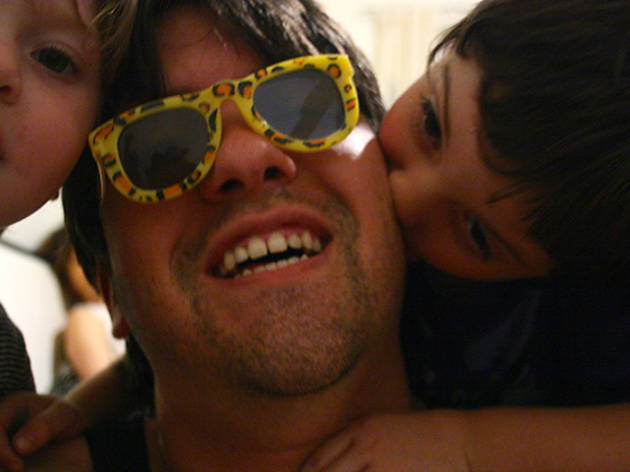 110/119
Hayim, Rea (6), and Itamar (3), Washington Heights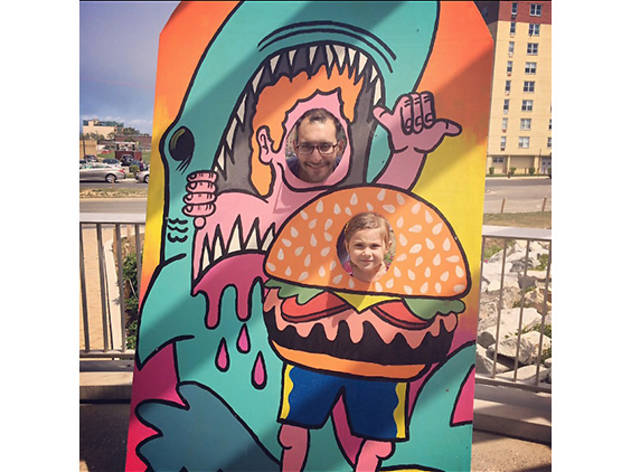 111/119
Joe and Charlie Marie (3), Howard Beach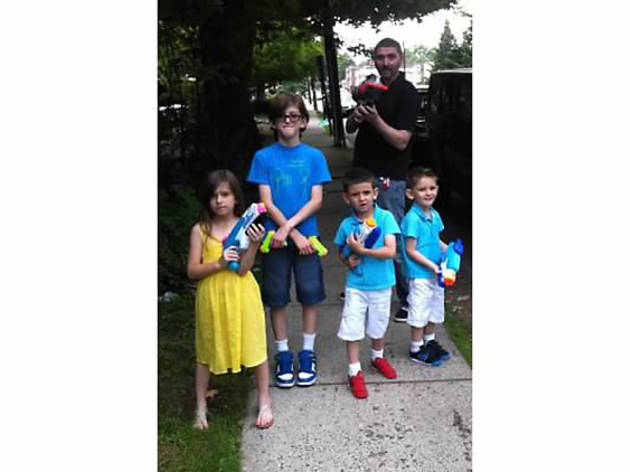 112/119
Joe, Noah (10), Sarah (7), Jeremiah (5) and Judah (5), Nutley, NJ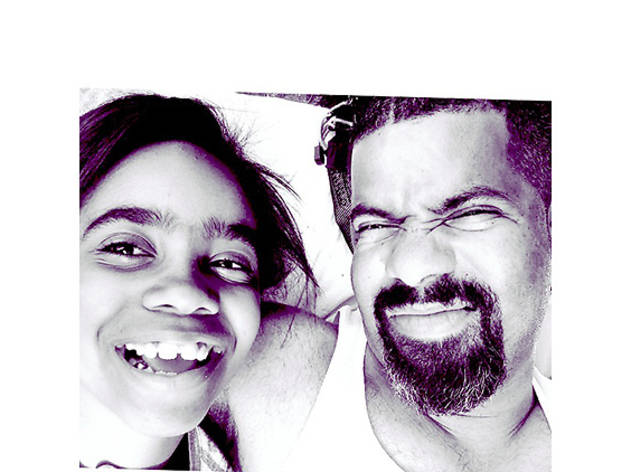 113/119
Leo and Ani (8), Inwood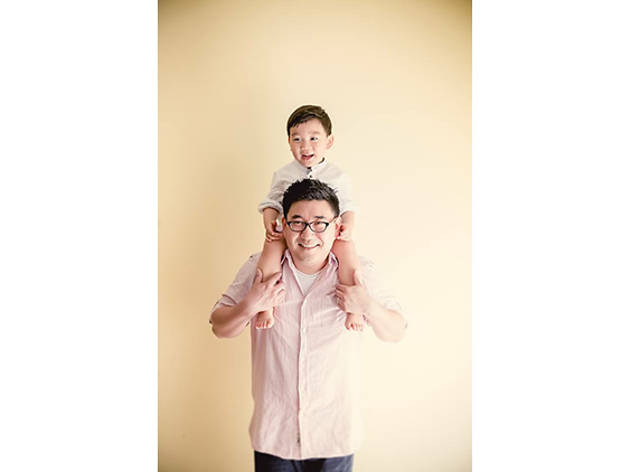 114/119
Sam and Enoch (2), Katonah, NY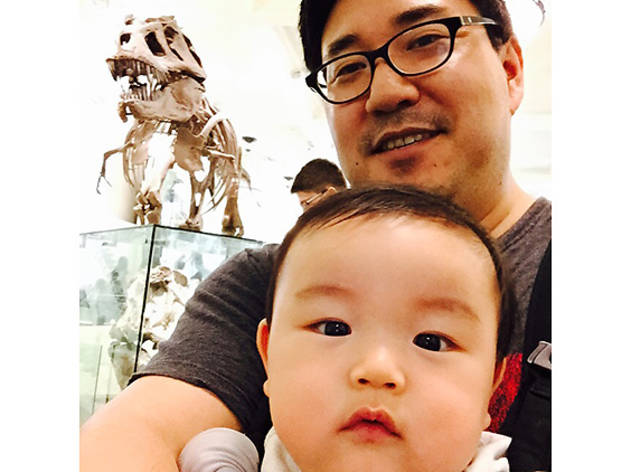 115/119
Sam and Noel (6 months), Katonah, NY
116/119
Tony and Joe (6 mo), Brooklyn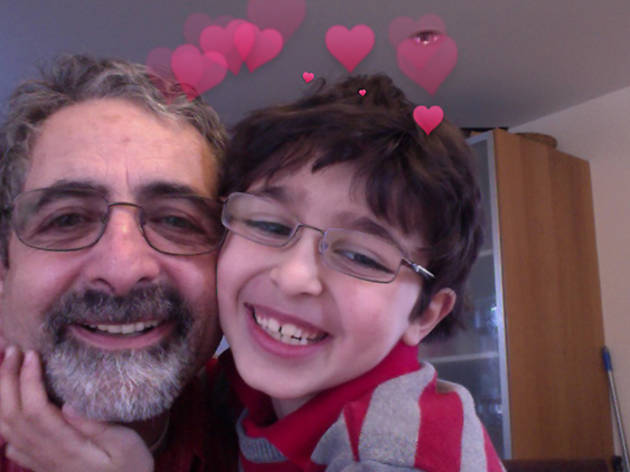 117/119
Ali and Arian (8), Hamden, CT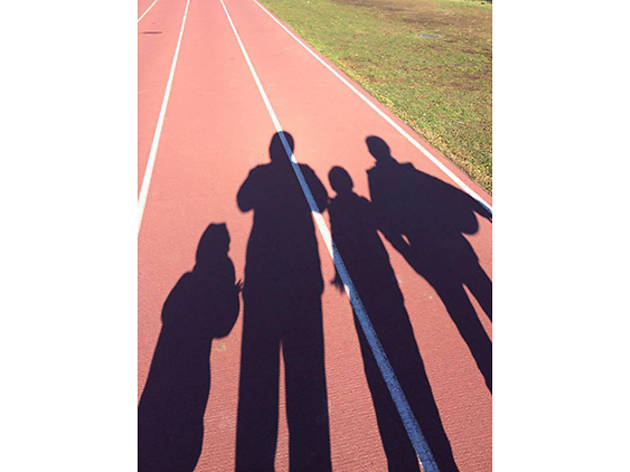 118/119
Marvin, Allison (12), Matthew (2), and Jacob (8), Bushwick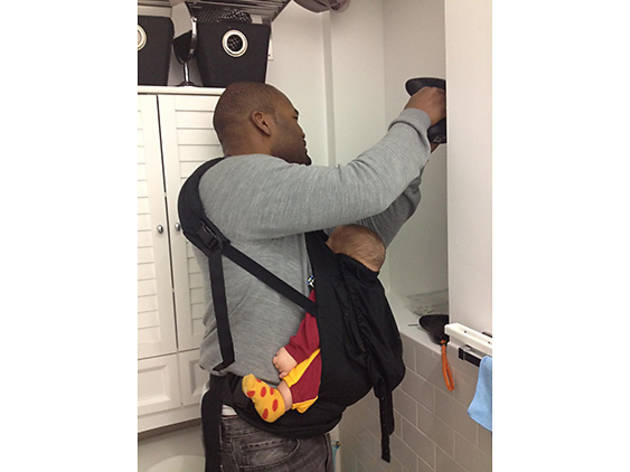 119/119
Rick and West (1), Hoboken, NJ
We know your family will be honoring your superdad with special celebrations this month. While you're enjoying Father's Day for kids in NYC and playing together in NYC parks, snap a picture of Dad and the kids and submit it to our Father's Day photo contest for your chance to win four tickets to see Matilda the Musical on Broadway.
The Tony Award–winning show was named to 10 "Top Ten" Lists and was TIME Magazine's #1 Show of the Year. It's the story of an extraordinary girl who dreams of a better life. Armed with a vivid imagination and a sharp mind, Matilda dares to take a stand and change her destiny.
Click through the photos above to check out the entries we've received so far—may the cutest dad-kid combo win!
TWO EASY WAYS TO ENTER:
1. E-mail photos to kidsphotocontest.ny@timeout.com along with the dad's name, child's first name and age, and neighborhood by June 19. Submissions must be from New York, New Jersey or Connecticut.
2. Post your picture on Instagram with the hashtag #TOKFathersDay, including the dad's name, child's first name and age, and neighborhood by TK. Note: You must have a public Instagram account to enter the contest via Instagram.
We'll post our top ten pictures on June 22, from which readers can vote for their favorite. Check back on June 29, to see the winner of four tickets to Matilda: the Musical!
Click here to read the official rules.