Movies for kids this summer: Our ten picks for summer 2013
Animated sequels, a bearded superhero and the return of Disney-fied Depp make up the best movies for kids this summer.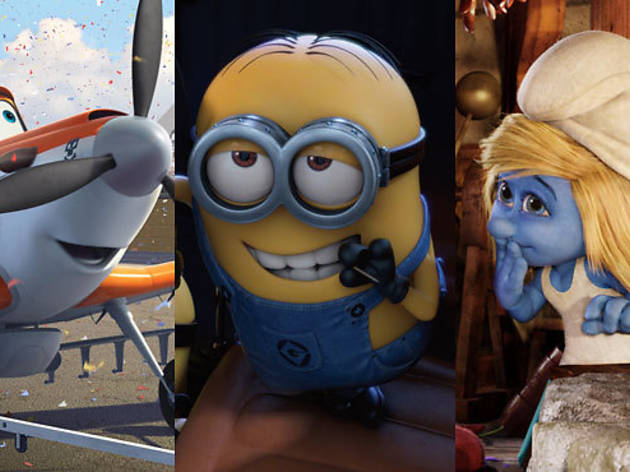 1/11
If we're going by the old adage that summer movies are good for nothing other than popcorn, then the crop of flicks coming out this season may be the exception. Parents can rest assured that even with the end of Potter and the two-year wait for Finding Dory that the movies for kids this summer (including animated sequels and spin-offs like Monsters University, Despicable Me 2 and Planes) just might be—dare we say it—enjoyable. Here are the ten movies for kids this summer we're most excited about.
Click the right arrow on the image above to see our summer movie preview.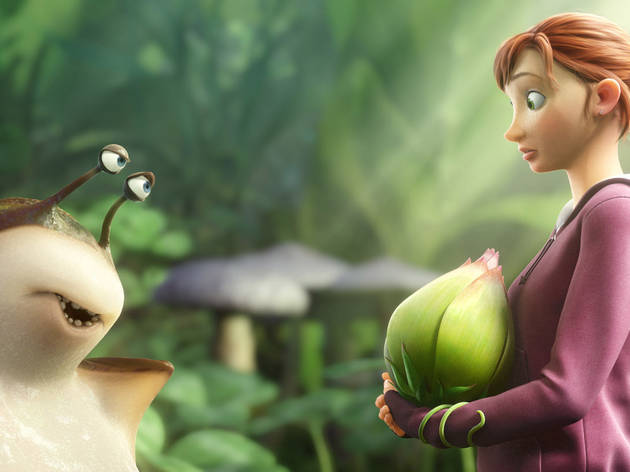 2/11
Image: Blue Sky Studios/Twentieth Century Fox Film Corporation
Epic
Just call it Avatar, Jr.: The massive project based on a children's book by William Joyce lives up to its title in more ways than one. The latest in a string of girl-hero adventure movies, Epic follows M.K. (voiced by Amanda Seyfried) after a search-and-rescue mission for her father Professor Bomba (Jason Sudeikis) leaves her shrunken to the size of a forest bug. The only way to get home? Help the Leafmen fight the Boggans in the war of good vs. evil. Rivaling the larger-than-life scale of the animated saga: its cast, which showcases the voices of Colin Ferrell, Aziz Ansari, Pitbull, Steven Tyler and countless others. We're most excited to hear the spine-tingling talents of Christoph Waltz as the fearsome Boggan leader and Beyoncé as the Mother Nature–esque queen of the forest, however. Opens May 24. Rated PG.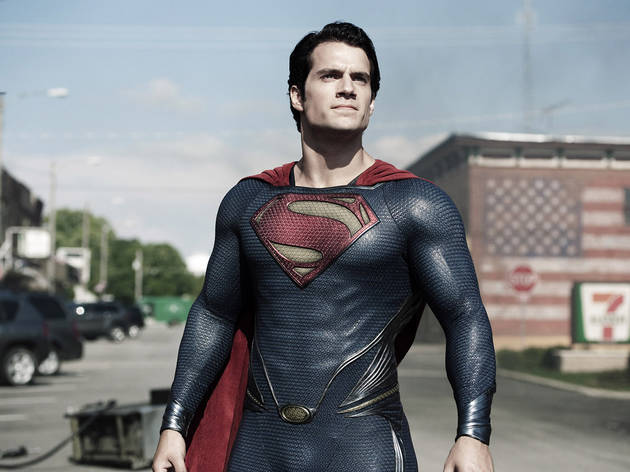 3/11
Photograph: Clay Enos
Man of Steel
The most recent iteration of the 75-year-old legend promises to be its moodiest (or at least that's what star Henry Cavill's mysterious beard tells us). The fact that Dark Knight Rises alum Christopher Nolan produced it just adds to the gloom, but that shouldn't stop the inevitable troves of superhero fans from lining up for the midnight premiere. What might deter comic book purists from hopping on board, however, is that recent rumors suggest—spoiler alert—that Superman's home planet, Krypton does not, in fact, explode after he is rocketed to Earth as a baby, thus altering his origin legend in its entirety. Whether that's creative genius or blasphemy will be up to the viewer. Opens June 14. Rated PG-13.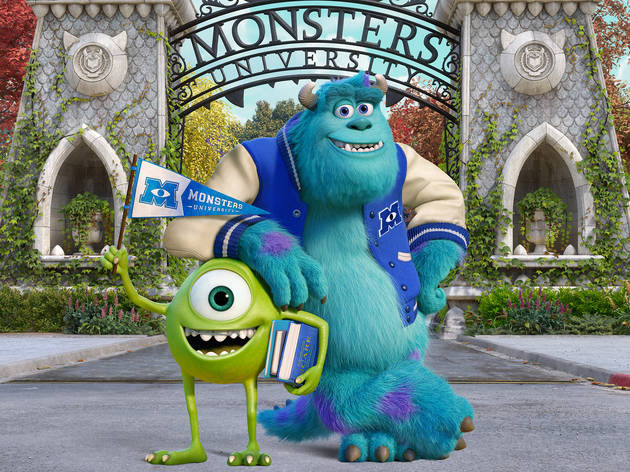 4/11
Image: Courtesy Disney/Pixar
Monsters University
The beloved Pixar classic finally gets its prequel as the story of Mike and Sulley's friendship unfolds at their alma mater. You'll laugh more than you aww-ed at the original, thanks in large part to the addition of hilarious supporting characters (SNL castmember Bobby Moynihan voices a slobbering evil sidekick with a lisp). When the starring duo gets kicked out of MU's Scaring program (by none other than Helen Mirren, who voices the terrifying Dean Hardscrabble), they're forced to round up a band of misfits (for instance Don, a Midwestern sales monster who had to return to college because of the "recent economic downturn") to compete against the other fraternities and sororities in the annual Scare Games. Parents will appreciate the stellar writing; kids may prefer the sheer wealth of bright colors in the action-packed film. Opens June 21. Rated G.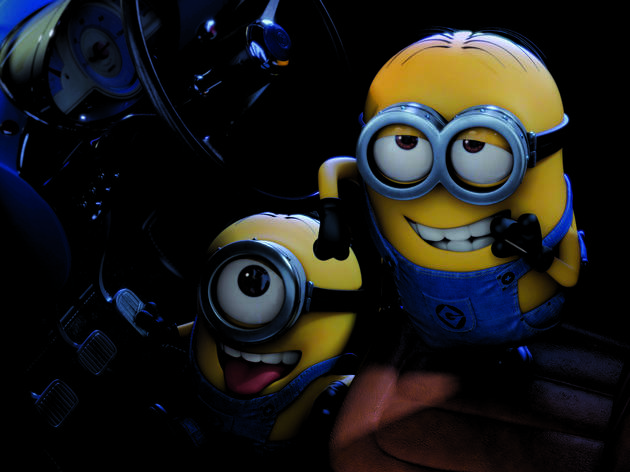 5/11
Despicable Me 2
Steve Carell's Gru returns to the sequel as the formerly evil caretaker of three adorable orphans and newest recruit of the Anti-Villain League. Together, they'll have to thwart global bad guy Eduardo (who was supposed to be voiced by Al Pacino, but due to "creative differences" will now be played by Benjamin Bratt). Details of the plot are still mum, but parents can look forward to hearing Kristen Wiig as Lucy Wilde, Gru's love interest, while kids can be assured that the lovable yellow minions will also get plenty of screen time in the sequel. Opens July 3. Rated PG.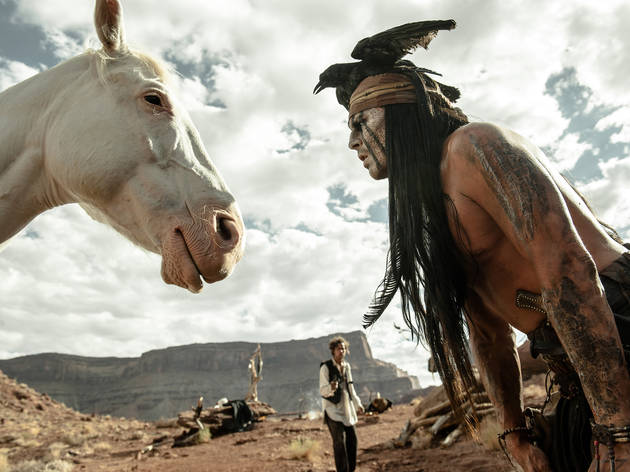 6/11
Photograph: Peter Mountain/Disney Enterprises
The Lone Ranger
Johnny Depp reprises his role as dreadlocked outcast, this time not as a pirate but as Tonto, an American Indian spirit warrior who recounts the tale of the law-abiding John Reid as he transforms into a vigilante against greed and corruption. The Disney action film might be best left for older tweens who can handle Depp's particular brand of humor (and don't mind the occasional gore), even though the swooshing scenes of runaway trains will appeal to all ages. Opens July 3. Not yet rated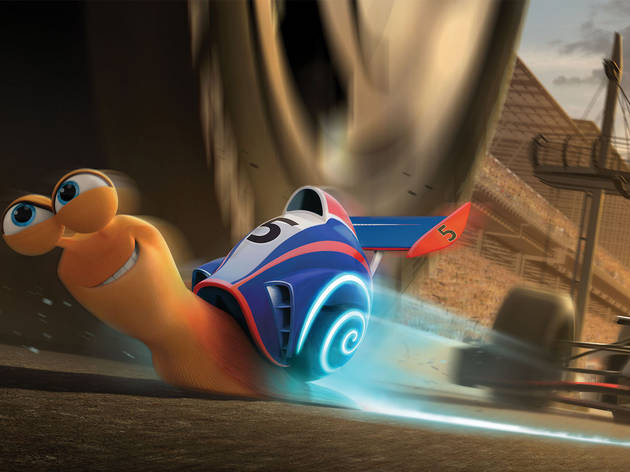 7/11
Image: Dream Works Animation
Turbo
What better way to illustrate the classic underdog story than by making its protagonist a snail who dreams of winning the Indy 500? After a freak accident leaves him with the power of super-speed, Turbo is closer than ever to succeeding, but not before befriending a team of "es-car-goes," who help him on his way to defeat Guy Gagne, his French-Canadian rival (voiced by Bill Hader). The only thing that's catchier than the movie's plot is its tagline: "Slo No Mo." Opens July 17. Not yet rated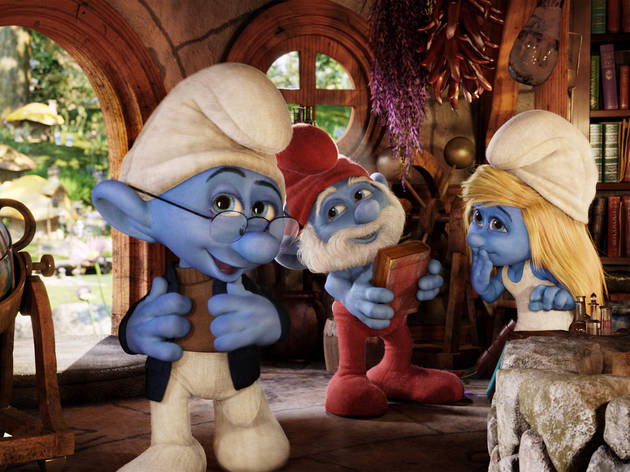 8/11
Image: Courtesy of Sony Pictures Animat
The Smurfs 2
In the follow-up to the 2011 flick, the evil sorcerer Gargamel creates two Smurf-like creatures called Naughties (including Vexy, voiced by Christina Ricci) in the hope they'll give him the powers that only the truly blue can wield. Unfortunately for him, no one but Smurfette (voiced by Katy Perry) knows the secret spell that can turn the Naughties into real Smurfs, so he kidnaps the blond beauty and takes her to Paris. There, she's forced to decide whether she prefers hanging out with the way-more-fun Naughties or her Smurf-tastic friends. Opens July 31. Rated PG.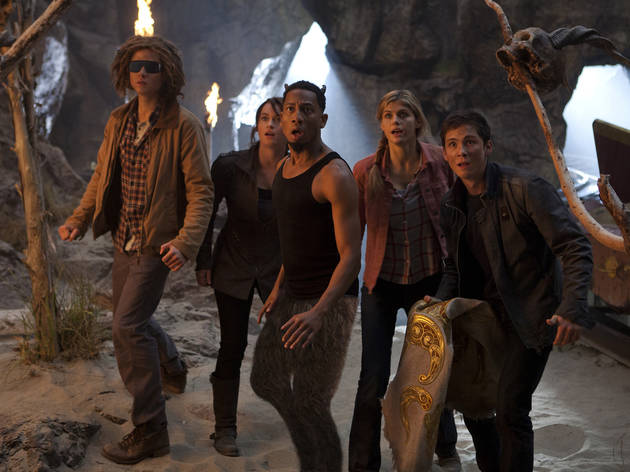 9/11
Photograph: Murray Close/Twentieth Century Fox Film Corporation
Percy Jackson: Sea of Monsters
The enormously popular children's book's second go-around sends the son of Poseidon and his friends on a quest through the fabled Sea of Monsters, known to humans as the Bermuda Triangle. The movie version promises plenty of scary CGI creatures, including an army of zombies and one that's referred to as the "ultimate Evil" (a Kraken, perhaps?). The 13-year-old demigod must rescue his friend from a cyclops, counterattack a Titan raid and capture the mythical Golden Fleece to save the gods from the ancient sinister forces bubbling below sea level. Opens August 7. Not yet rated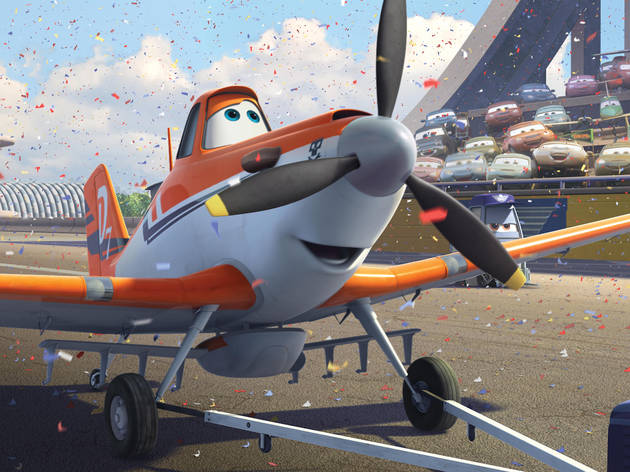 10/11
Image: © Disney
Planes
Pixar fans get a two-for-one treat in 2013, with spinoffs of Monsters Inc. and Cars coming out in the same summer. While Planes isn't actually produced by Pixar (that would go against the studio's one film per year precedent), fans can still expect top-of-the-line animation and tons of laughs—comedian Dane Cook voices the protagonist, a cropdusting plane that dreams of competing in an aerial race and also happens to have a paralyzing fear of heights. In other words, parents can be assured that both daredevil future pilots and their more cautious younger sibs will find something to love. Opens August 9. Not yet rated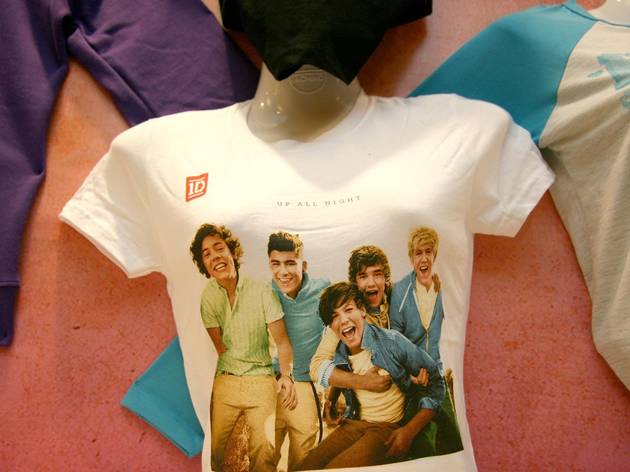 11/11
Photograph: Jael Marschner
One Direction: This Is Us
Swooning tweens will likely line up for days to catch the premiere of the long-awaited One Direction concert documentary, but there's good news for accompanying parents as well: Morgan Spurlock (of 30 Days and Super Size Me) directed it. Expect to get up close and personal with Harry, Niall, Zayn, Louis and Liam through teary interviews and dressing-room pranks, interspersed with soaring scenes of stadium concerts. Don't be surprised if you can't get the gang's catchy tunes out of your head for days after leaving the theater. Opens August 30. Not yet rated