See who won the 2015 Father's Day photo contest!
The votes are in! Take a look at the adorable winning photo in this year's Father's Day photo contest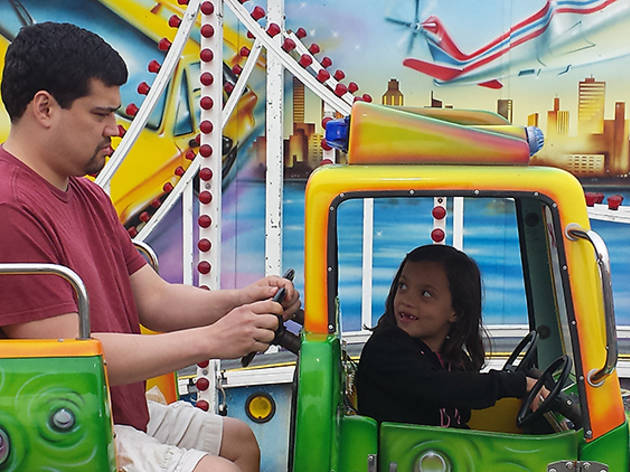 A big congratulations to the winners of our Father's Day photo contest, Adrian and his daughter Alyse, 6, from Bay Ridge! We love this shot of Alyse taking the wheel with dad at one of NYC's awesome amuseument parks! This adorable pair is taking home the grand prize of four tickets to see Matilda the Musical on Broadway—we hope you enjoy the show! Thank you to all the readers who submitted photos and voted for their favorite of the top 10. Now get out and enjoy 4th of July in NYC with the kiddos!