Heads up! We're working hard to be accurate – but these are unusual times, so please always check before heading out.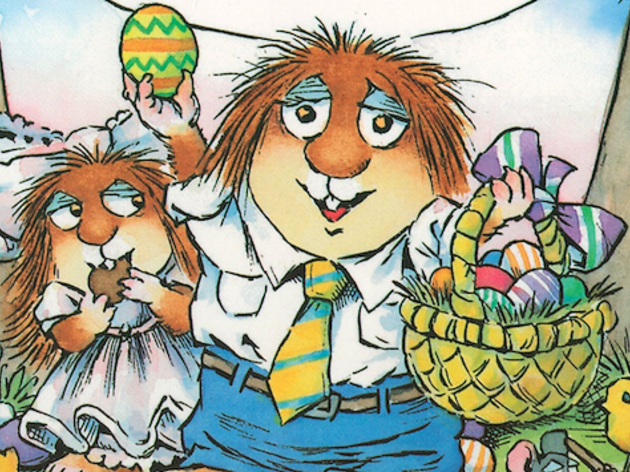 The best Easter books for kids
These Easter books for kids are so fun to read together! Enjoy favorites like Peppa's Easter Egg Hunt and Pat the Bunny.
Need recommendations for the best Easter books for kids? We've got you covered! Our ranked list of fun reads includes Easter books for toddlers, plus great picture books and early reader books for little ones. Some you'll know—like Pat the Bunny and Happy Easter, Little Critter, while other picks like Llama Llama Easter Egg and Pete the Cat: Big Easter Adventure are great newer additions to consider for your library.
RECOMMENDED: Full guide to Easter for kids
Looking for more fun picks? When you're through with our Easter books for kids, browse our list of the very best kids' books around, visit our guide to the best baby books and don't forget to check out our favorite kids' books about kindness.
Best Easter books for kids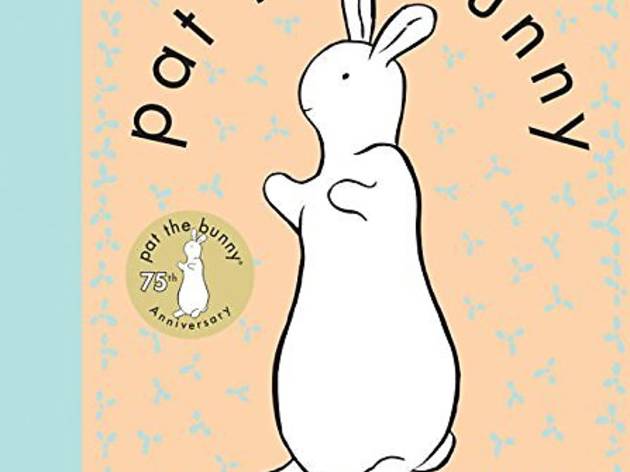 1. Pat the Bunny by Dorothy Kunhardt
This cute touch-and-feel book is one that almost everyone remembers from their childhood (it was first published in 1940!), and it continues to please little ones today. Tots get hands-on with each turn of the page as they feel the soft "fur" of a rabbit, look in a reflective "mirror" and more. Ages 1–3.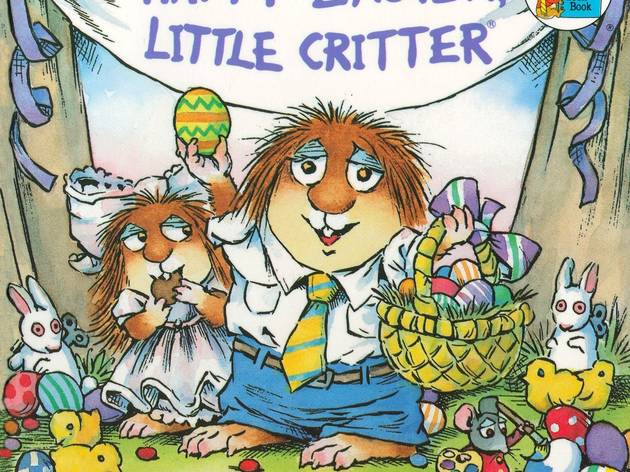 2. Happy Easter, Little Critter by Mercer Mayer
Little Critter is making the most of his Easter! He's excited to build his own Easter basket, dye some Easter eggs and go to church with his family. His sister, however, is making things a little difficult. Will this special day go as planned? Ages 3–7.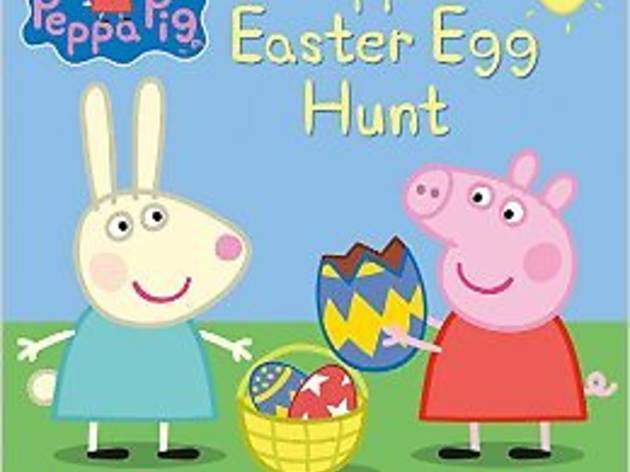 3. Peppa's Easter Egg Hunt by Scholastic and Eone
This sturdy board book takes kiddos on yet another adventure with Peppa—this time for Easter! Grandpa Pig sets up a super fun Easter Egg Hunt (yippee!) for Peppa and her pals, and together they'll find all sorts of great stuff, including chocolate eggs and cute little chicks hatching in the yard! Ages 2–5.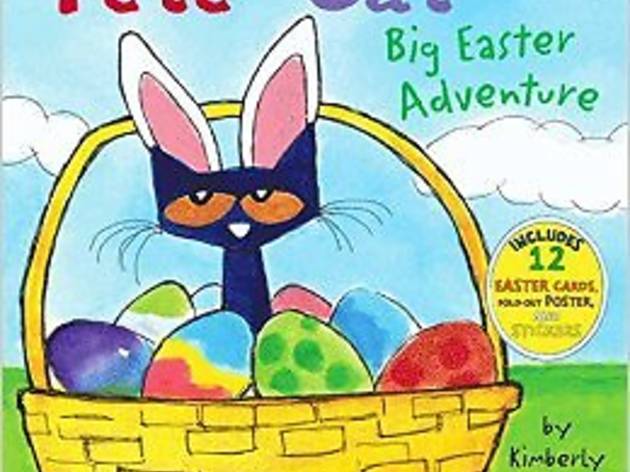 4. Pete the Cat: Big Easter Adventure by James and Kimberly Dean
Pete the Cat is still having plenty of fun adventures—including some on Easter! Rumor has it he's even offered to help the Easter Bunny, who could definitely use a hand on this particular Easter morning. For families who have a long car ride on Easter (or folks who need something for the kiddos to do at a family member's house), this book comes complete with punch-out cards and stickers. Ages 4–8.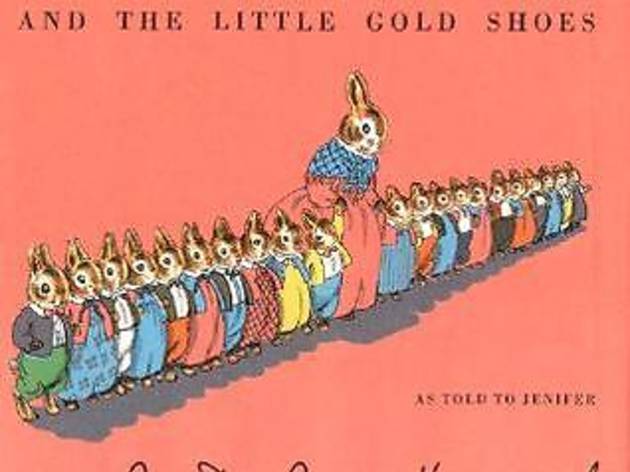 5. The Country Bunny and the Little Gold Shoes by DuBose Heyward
A classic tale passed down through the generations (since 1939, to be exact), The Country Bunny tells the story of a loving, dedicated bunny mother of 21 children. She takes the time to make each of her kids feel special and is dedicated to raising them as polite, hard-working bunnies. Her hard work does not go unnoticed—in fact, it eventually earns her the coveted role of Easter Bunny. Ages 4–7.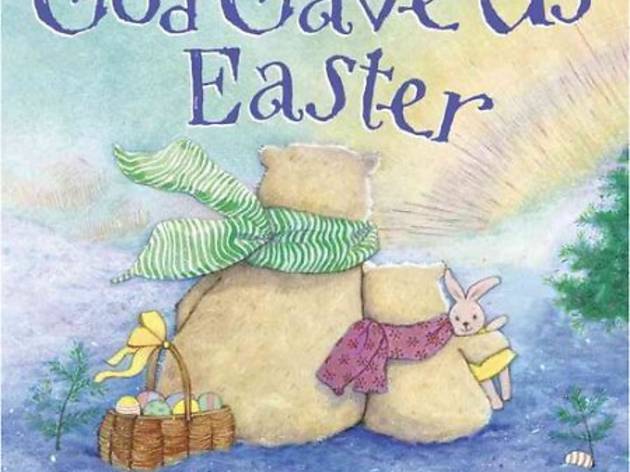 6. God Gave Us Easter by Lisa Tawn Bergren, illustrated by Laura J. Bryant
Perfect for explaining the religious aspects behind the celebration of Easter, God Gave Us Easter shares how Easter came about in the first place and covers the basics with a simple storyline and stunning watercolor illustrations. Ages 3–6.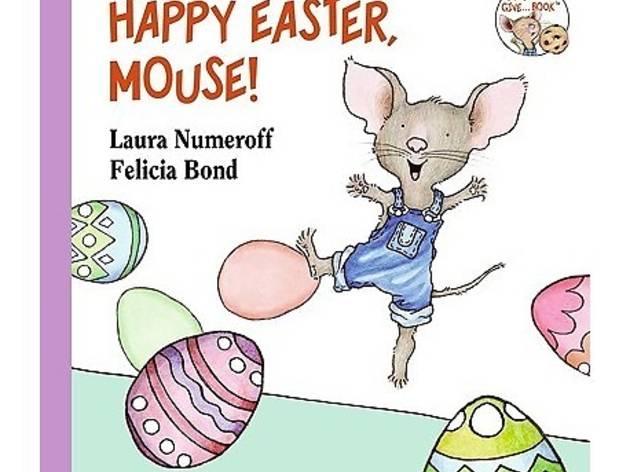 7. Happy Easter, Mouse! by Laura Numeroff and Felicia Bond
For children learning about colors and numbers, this fun Easter book is a must-read. Mouse, who you probably know from If You Give a Mouse a Cookie, explores eggs of all kinds; each page offers a different amount of pretty eggs to count as you try to figure out who is leaving them all over the house! Ages 2–4.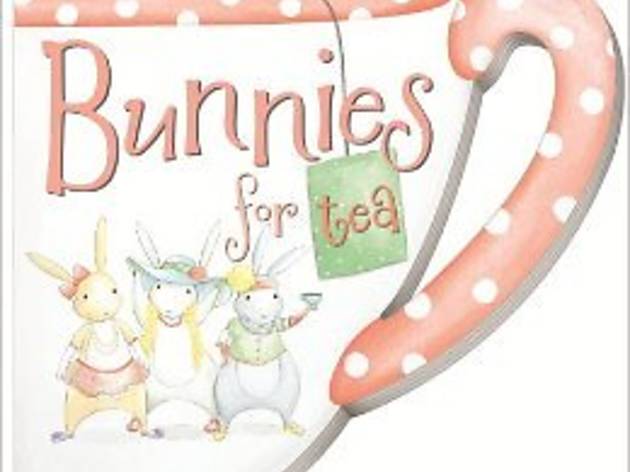 8. Bunnies for Tea by Kate Stone
Not only is the rhyming storyline super cute, but this sweet bunny book is easy to hold—it's shaped like a teacup, handle and all! Kiddos will be enthralled with the story's beautiful illustrations, which include teeny bunnies enjoying their very own tea party. Ages 3–5.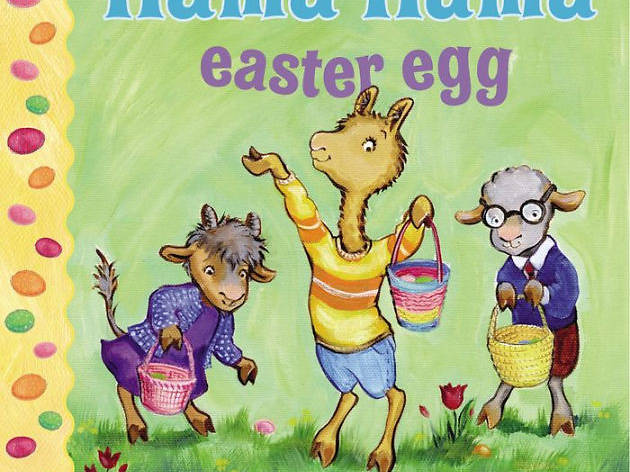 9. Llama Llama Easter Egg by Anna Dewdney
A great excuse to read rhymes together, this Llama Llama board book shows Llama Llama recieving an Easter basket (and the many things inside)! P.S...any excuse to say Llama Llama...right? Ages 3–5.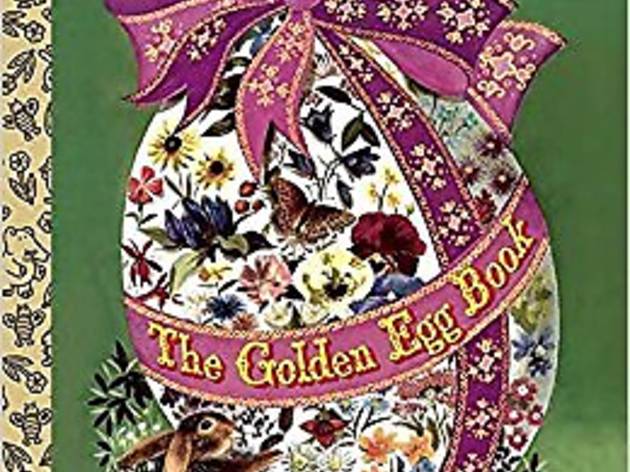 10. The Golden Egg Book by Margaret Wise Brown, illustrated by Leonard Weisgard
Best known for her children's book Goodnight Moon, Margaret Wise Brown delivers an equally heartwarming tale with The Golden Egg Book. A little bunny finds an egg and realizes something is moving inside: a tiny duck about to hatch! Ages 2–5.