The best new holiday books for kids
Switch things up and make way for amazing holiday books of the last few years! Your kids will love 'em.
These holiday books are newer picks that your kids will request season after season; We love The Polar Express as much as the next person, but the younger set definitely deserves its own holiday favorites. Here are newer picture book and chapter book picks that your kids will request season after season.
RECOMMENDED: Full guide to Christmas for kids in NYC
For more exciting selections, browse our list of the 71 best kids' books, our top baby books and the best Christmas books for kids.
Best holiday books for kids
1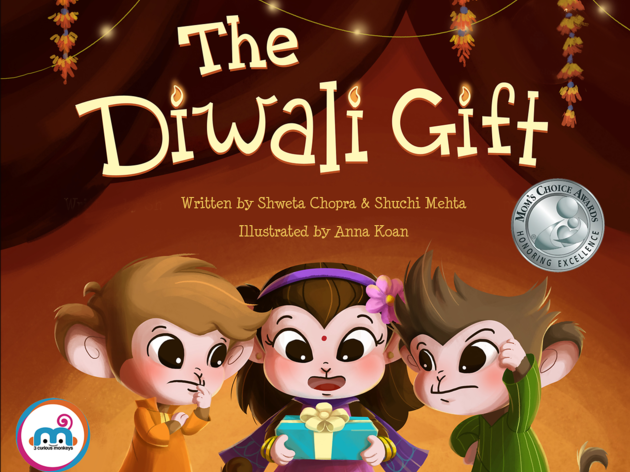 The Diwali Gift by Shweta Chopra and Shuchi Mehta, illustrated by Anna Koan (2015)
The "3 Curious Monkeys" books bring bright Indian sights, sounds and traditions to kids around the world; this holiday story is no exception. The day before Diwali—the Festival of Lights—monkeys Suno, Dekho and Jaano find a gift outside their door, beginning a sweet tale filled with details about the celebrations.
 Ages 4 to 8.
2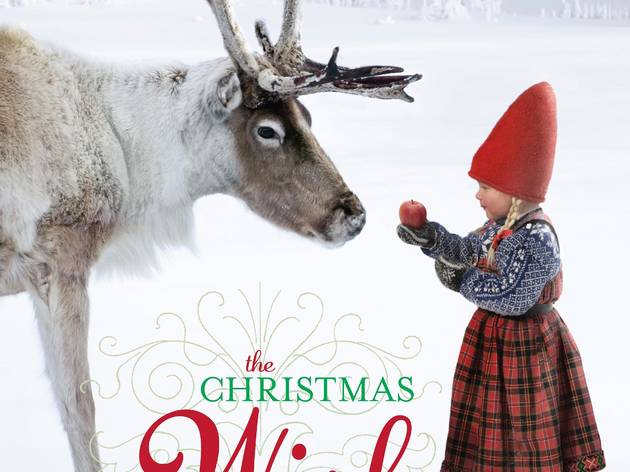 The Christmas Wish by Lori Evert, illustrated by Per Breiehagen (2013)
If you're always pushing Jan Brett's beautifully drawn books into your kids' hands, you will be enamored of this Nordic story and its stunning winter scenes and animals. The simple but powerful story follows little Anja, who leaves her family, straps on her skis and ventures into the snowy landscape to become one of Santa's elves. Get ready to gawk at the photographic illustrations, ooh and aah over the reindeer and cheer on ambitious Anja. Ages 3 to 7.
3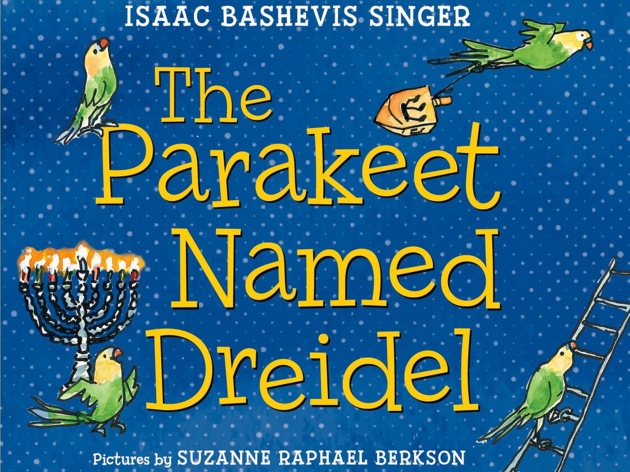 The Parakeet Named Dreidel Isaac Bashevis Singer, illustrated by Suzanne Raphael Berkson (2015)
Singer's short story was posthumously reprinted in this new picture-book edition, which introduces elementary readers to a Yiddish-speaking parakeet that swoops into a Brooklyn home on the last night of Hanukkah. The delicate watercolor illustrations and warm, subtle story make this book perfect to read aloud at the holidays. Ages 5 to 8.
4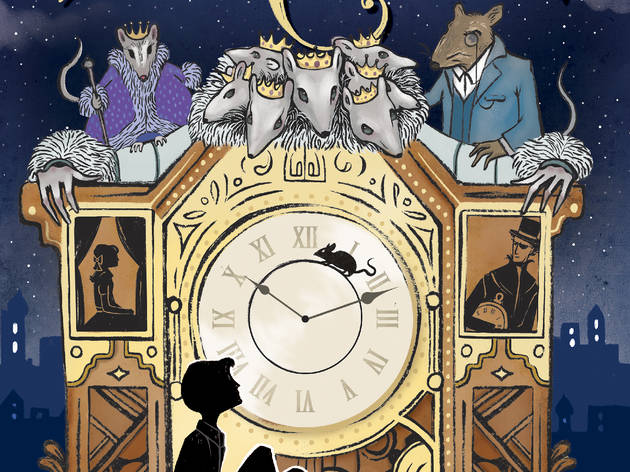 The Toymaker's Apprentice by Sherri L. Smith (2015)
Smith branches out from her award-winning young adult books to bring us a delightful middle-grade reimagining of the Nutcracker. Readers join Stefan Drosselmeyer on an adventure through Germany (after his toymaker father is kidnapped) and when he's charged with saving a princess who has been turned into a doll. Throw in some talking mice and magical curses, and you have the ideal recipe for a holiday quest story. Ages 10–14.
5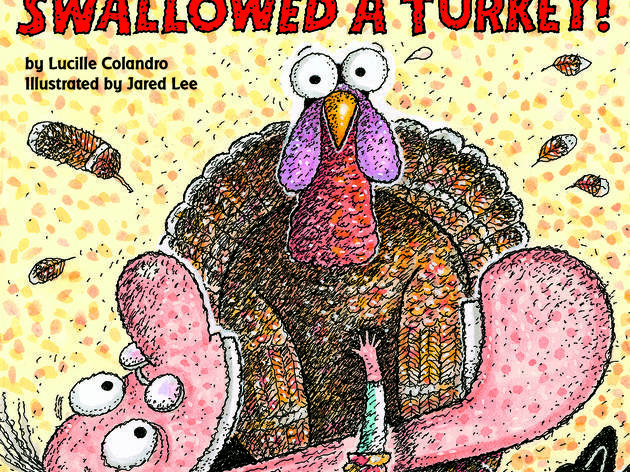 There Was an Old Lady Who Swallowed a Turkey (2016)
You may know about an old lady who's out there swallowing the darndest things. Everyone will laugh along at this Thanksgiving installment of the quirky book series, as the extremely hungry old woman prances through the season gobbling up not just turkeys but a pilgrim hat, a football and a horn of plenty. Ages 4 to 6.
6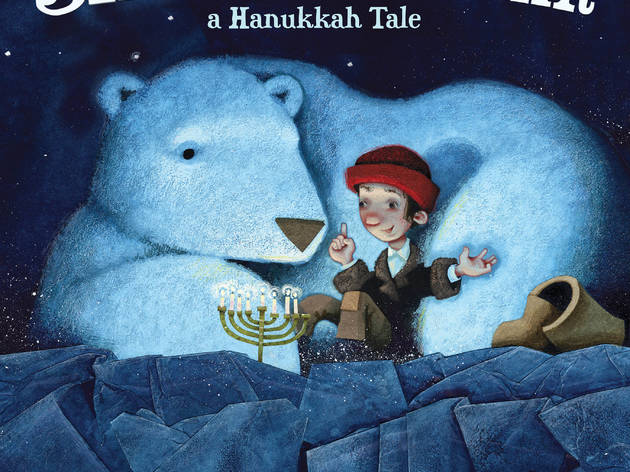 Simon and the Bear: A Hanukkah Tale by Eric A. Kimmel, illustrated by Matthew Trueman (2014)
A truly original Hanukkah story, Kimmel's book follows Simon on
a ship to the States to start a new
life for his family's well-being. But when his ship sinks on the first night of the Festival of Lights, he needs a Hanukkah miracle—or eight—to get him safely back to land. With gentle suspense, a compassionate polar bear and astounding turns of fate, Simon's story exemplifies the magic of faith and courage. Ages 4 to 7.
7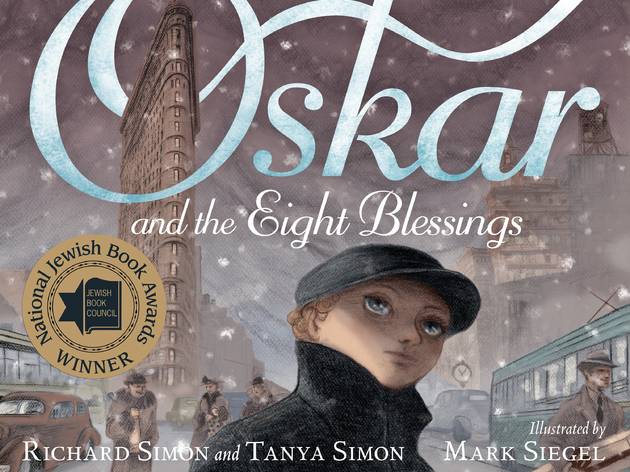 Oskar and the Eight Blessings by Tanya Simon and Richard Simon (2015)
A winner of the 2015 National
Jewish Book Award, this is a gentle introduction to some tough topics, like how to find positivity and cheer during difficult times. The story introduces Oskar, a boy sent to New York City
to escape Nazi Germany. Though Oskar comes from a harrowing time and place, he opens his eyes to all the goodness around him. Ages 4–8
.