Earlier this month, A Quiet Place Part II and The Conjuring: The Devil Made Me Do It helped pull movie theaters out of a seemingly apocalyptic slump, signaling that a newly vaccinated populace was ready to go back inside and watch movies again after a year of being inside watching movies.
But following the soft openings of In the Heights and The Hitman's Wife's Bodyguard, theater chain AMC is taking a huge step to ensure audiences are incentivized with more than a chance to watch Vin Diesel defy physics for a ninth time this week: They're giving out free, all-you-can-eat popcorn.
The promotion is part of AMC's Cinema Week, which runs from June 22-27 and includes special screening events coinciding with F9 and other films. The popcorn promotion, meanwhile, runs through June 30.
This isn't outright free popcorn, because nothing is ever free in Hollywood. You have to buy the first round. But purchase any size of popcorn at any AMC theater and you're entitled to all the free refills you can eat in a promotion that could seemingly result in endless popcorn fights amid rowdy crowds excited to see Ludacris (probably) go to space in a makeshift rocket car.
F9 — the long-delayed and eagerly anticipated continuation of the unlikely blockbuster franchise — could signal the real return of the blockbuster following modest but encouraging returns for A Quiet Place and The Conjuring and a slow-but-successful rollout for Kong Vs. Godzilla, which debuted in April and just snuck past the $100 million mark this week.
The latest Fast film is already a global hit, and is racing toward $300 worldwide a quarter mile at a time in advance of its US debut. The previous installment, The Fate of the Furious, scored $98.8 million in its opening weekend on the way to a $226 million domestic haul and $1.24 billion global.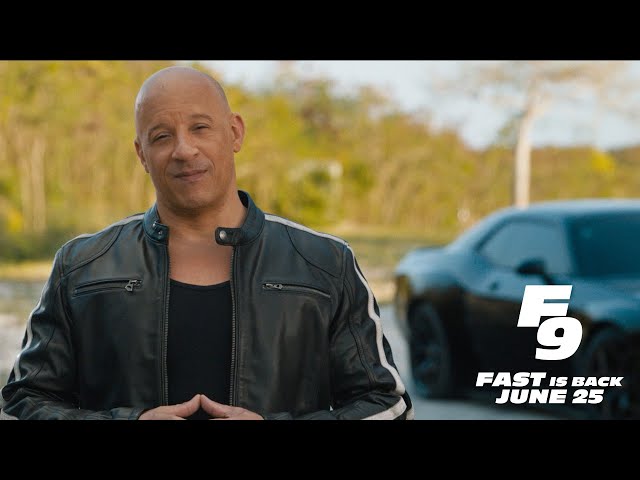 F9 was one of the first films delayed by the COVID pandemic, and forecasters are pinning a lot of hopes — and popcorn — on its success. AMC even released a promo about the return to theaters featuring Diesel as a crossover with the franchise long before doubling down with the free popcorn.
It's been a rough year for theaters, but things are beginning to turn around. AMC narrowly escaped bankruptcy earlier this year. The Alamo Drafthouse, meanwhile, managed to bounce back from a bankruptcy and closures to announce the opening of several more theaters across the US.
Here are the details on 5 new Alamo Drafthouse locations

And prep for F9 with these spectacular movie car chases