Were you scared witless when the T-Rex made his first appearance in Jurassic Park? Candyman director Nia DaCosta was right there with you. Did Michael Rooker's definitive portrait of a killer stick with you at the end of Henry? It also haunted Luca Guadagnino and that man turned a body into a bramble of crushed bones in Suspiria. The cinema is a place of vulnerability, and great horror films burrow under everyone's skin, including the coolest filmmakers in the world.
From horror maestros to arthouse auteurs, we asked the honorees of our coolest filmmakers list what cinematic moment scared them most. And they delivered: Cinematic minds such as The Witch's Robert Eggers and The Babadook mastermind Jennifer Kent told us what gave them nightmares while they were doing the same to us, while Rian Johnson, Edgar Wright, Lynne Ramsay, Sean Baker and others told us what chilled them to the bone. You'll find serial killers and classic slashers. But you'll also find more than one Disney film, too. Don't worry, you're in a safe space here.

Read on: The 50 coolest filmmakers in the world right now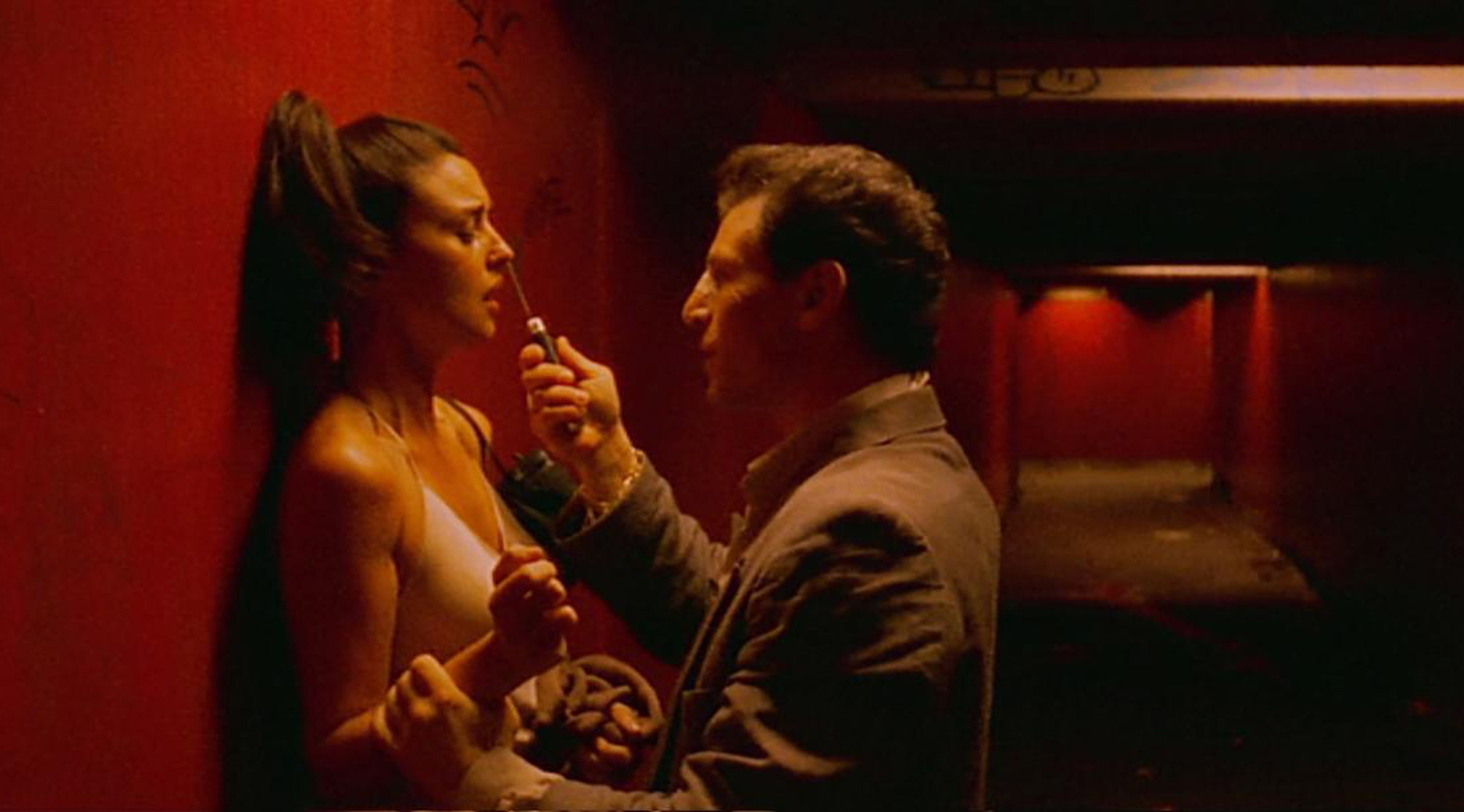 Irréversible – picked by Robert Eggers (The Witch)

'Gaspar Noé's Irreversible, Gerald Kargl's Angst, Michael Haneke's Piano Teacher and Bruno Dumont's Twentynine Palms all left me pretty shaken after my first viewing.''

The Evil Queen in Snow White and the Seven Dwarfs – picked by Tomm Moore (The Secret of Kells)

'I remember seeing Snow White when I was less than five, and I freaked out every time the Evil Queen came on. My dad told me I could look at the projector, and in the little box of the projector, the image was there, but much smaller – like a little TV. So every time she came on, I turned around and looked at the projector.'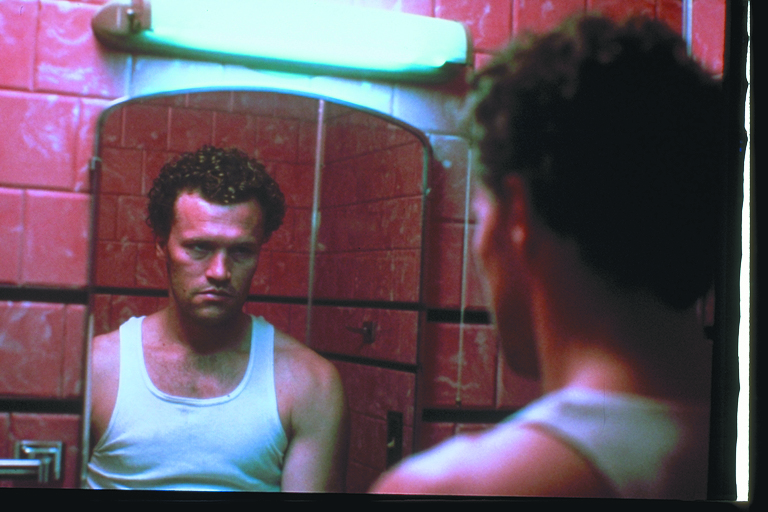 Henry: Portrait of a Serial Killer - picked by Luca Guadagnino (Call Me By Your Name)
'I'm not scared by the uncanny or the supernatural, but I am scared by films where the violent is perpetrated by people. One of the movies that has scared me the most is Henry: Portrait of a Serial Killer by John McNaughton, which was a masterpiece but also very disturbing.'
A Nightmare on Elm Street – picked by Mati Diop (Atlantics)
'When I was a kid, Nightmare on Elm Street was the movie that scared me the most. Seeing Get Out in Paris was the first time I experienced sharing a screening with many black people and I was moved. It marked me.'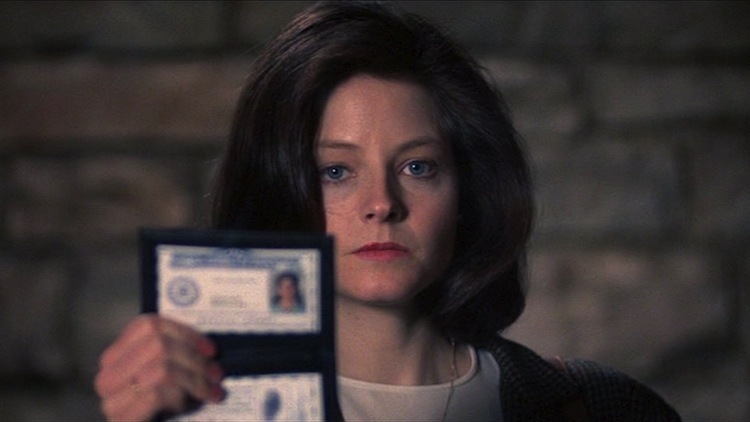 Silence of the Lambs – picked by Edgar Wright (Last Night in Soho)
'I vividly remember watching Silence of the Lambs on its opening weekend. You could feel the temperature drop in the cinema; people were pinned to their seats. Those final moments when Clarice Starling comes into the house and the audience knows its Buffalo Bill's [place] and she doesn't know but she's about to... I remember feeling the electricity in the room going off the chart.'
Come and See – picked by Jennifer Kent (The Babadook)
'Elim Klimov's Come and See is a shocking film – the last time I saw it I couldn't get up afterwards, I had to sit there. As an audience member, I'm not frightened of seeing things that confront but Come and See is a film that has taken me to the limit and beyond. To me, it's a reminder to be kind and compassionate. It brings up all those feelings in me.'
Paranormal Activity – picked by SS Rajamouli (Bahubali: The Beginning)
'I'm very scared of horror films – I've seen maybe five or six in my whole life. The climactic scene in Paranormal Activity with the rocking girl is disturbing.'
Us – picked by Wanuri Kahiu (Rafiki)
'I hate horrors – and especially horrors in cinemas. My last most terrifying film was Us. It wasn't terrifying for anyone else, and my husband laughed through the whole film, but I barely watched it.'

'I saw Don't Look Now when I was ten or 12, so it was kind of seared into my brain. And I love David Lynch. I went to see Blue Velvet as a teenager. Half the audience walked out, but I remember coming out and Glasgow felt like bliss.'
Twin Peaks: Fire Walk With Me – picked by Céline Sciamma (Portrait of a Lady on Fire)
'I love being disturbed in the cinema and David Lynch's Twin Peaks: Fire Walk With Me really, really disturbed me. I hadn't seen the series and I just loved the film without knowing anything about this world. The world felt different afterwards. Mulholland Drive also did that. That's a very cool disturbance, and it's what I'm always trying to do with my films.'
Cure – picked by Mamoru Hosoda (Wolf Children)
'Kiyoshi Kurosawa's Cure is quite slow-paced but it is frightening. His films as a whole have this slow sense of dread that I don't get from other directors.'
Breaking the Waves – picked by Annemarie Jacir (Wajib)
'I didn't really speak to anyone for weeks after. It deeply disturbed me.'
The ending of Looking for Mr Goodbar – picked by Andrea Arnold (Fish Tank)
'The last scene in Looking for Mr. Goodbar is one of the most shocking scenes I have ever seen. I saw it a long time ago and have never forgotten it.'
Gummo – picked by Ruben Östlund (Force Majeure)
'I get very disturbed every time a movie that I think is bad gets a lot of credibility and attention. Provocations don't really work on me any more, but when I was in film school I got very disturbed by Gummo. It really shook me up to experience a part of US society that I didn't knew existed.'
The T-rex in Jurassic Park – picked by Nia DaCosta (Candyman)
'Any good horror movie with body horror usually does it. But the most scared I've been was as a three-year-old watching Jurassic Park. During the T-rex scene I had to be taken, crying and screaming from the cinema.'
Evil Dead II - picked by Rian Johnson (Knives Out)

'I grew up in a religious household and I'd never really watched horror movies – it's still not my favourite genre – but I remember going to see Sam Raimi's Evil Dead II in college and it being like the scene in The Blues Brothers when the light from heaven shines down on John Belushi. It was so funny, so fun and I remember it feeling like a rock concert. I walked out feeling like I was floating three feet up.'
Bambi – picked by Sean Baker (Florida Project)

'As a 17 year old, I worked as projectionist at an theatre that showed Disney films by the day and foreign films by night. Walking into the projection room one day and seeing film [unspooled] everywhere and having to tell an audience of children that I'm not going to be able to continue the screening of Bambi was a terrible day. I had to kick forty kids out of the theatre. On the upside, I've had sex in the cinema – though not on the same day.'
The dad-and-son chat in There Will Be Blood – picked by Pablo Larraín (Spencer)

'When Daniel Plainview is talking to his son is one of the most striking and strange moments of cinema that I've experienced in a movie theatre. I'm a father and when you educate someone, whatever you say speaks about the world that you're portraying, and that is a very scary world. A lot of people are damaged by having the wrong parents, so I'm curious to know what happens to that boy. I think the end of the movie answers that.'

Interviews by Kaleem Aftab, Anna Smith, Ashanti Omkar, David Hughes, Sophie Monks Kaufman, Michael Juliano, Dave Calhoun and Phil de Semlyen

On the hunt for more scares? Here are the 100 best horror movies of all time as picked by the experts.