Throughout June, countries across Europe and the Caribbean have been reopening their borders to travellers yearning for a sun-splashed, last-minute getaway. Now, a new month brings several more nations keen to reboot their struggling tourism industries.
Today (July 1) sees six countries around the world start to welcome international visitors again. But as you might expect, not all nationalities will be allowed in, and there may be further caveats, from mandatory medical 'visas' to curbs on where you can actually travel while you're there. Want to know where you can go this July? Here's what we know.
The Bahamas has been welcoming private yachts and planes since June 15, but is reopening for commercial tourism today. Visitors must fill out an 'electronic health visa' before they arrive and provide a negative Covid-19 test result from within ten days of arrival.
The Dominican Republic is reopening its 'land, sea and air borders' to all travellers. However, flights in and out will still be limited and only 40 to 50 percent of hotels will be welcoming guests.
Malta is now allowing travel to and from the following 17 countries: Germany, Austria, Cyprus, Switzerland, Iceland, Slovakia, Norway, Denmark, Hungary, Finland, Ireland, Lithuania, Israel, Latvia, Estonia, Luxembourg and the Czech Republic. Tourists from the Italian islands of Sicily and Sardinia will be admitted too.
Egypt is reopening popular seaside resorts including Sharm el-Sheikh and Dahab in southern Sinai, and Hurghada and Marsa Alam in Red Sea province. The country's government has not clarified whether it will allow only certain nationalities in, but EgyptAir is set to resume flights to and from countries including the UK, the USA, the Netherlands, Germany, Turkey, Italy, the UAE and Canada.
Thailand is now letting in foreigners with work permits, residency or families in the country. People seeking certain types of medical treatment may also be allowed in, as will those travelling from Japan, South Korea, Singapore, China and Hong Kong for business. All new arrivals will be subject to a 14-day quarantine.
The British overseas territory of Bermuda is reopening to all international air travel today too. Visitors will be required to show a negative test result from within 72 hours of arrival, and you should bring appropriate health insurance.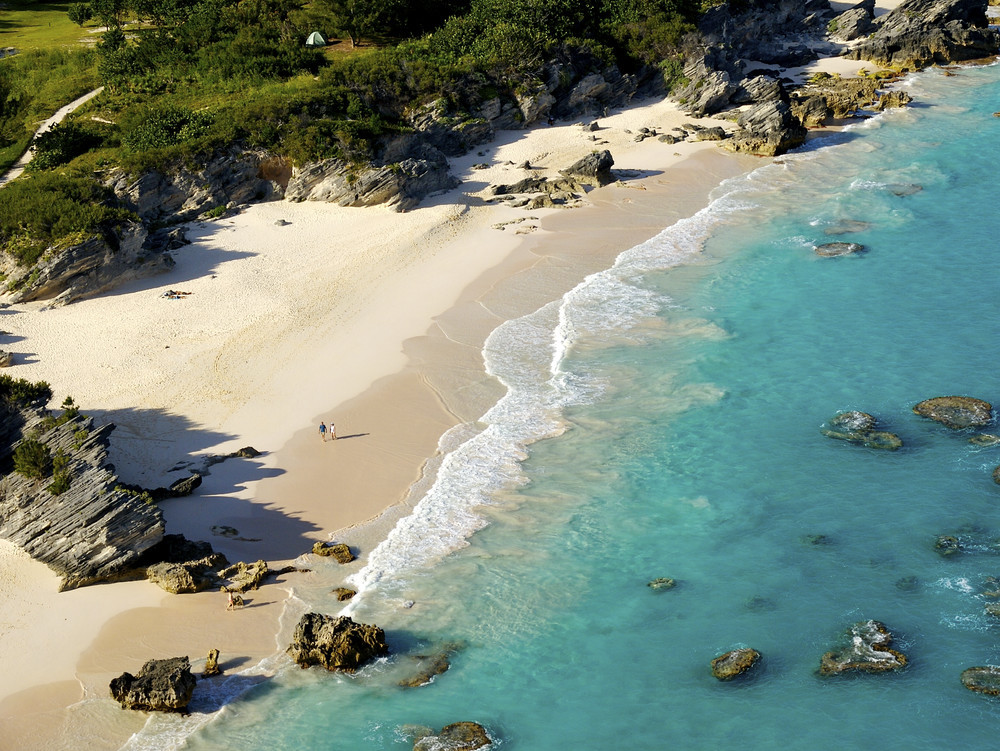 Photograph: Courtesy Bermuda Tourism Authority
From July 7, Dubai will also reopen. There aren't any restrictions on where you can travel from. However, all international visitors must present a negative test result (from within four days of arrival), or undergo testing at the airport.
July 15 will see three more idyllic destinations welcome tourists again. French Polynesia is allowing in visitors from Europe and the USA. When you arrive, the government says you must provide a complete itinerary – including inter-island transport plans and accommodation details.
The Maldives will allow all tourists in from that date. A confirmed booking is required prior to travel and travellers should only stay at one resort or hotel during their visit. Visitors will receive a free visa on arrival and be subject to thermal screening.
Puerto Rico, meanwhile, will also lift all border restrictions. Temperature checks and tests will be carried out at the airport on arrival, and some passengers may be asked to self-isolate for 14 days, regardless of symptoms.
From July 22, the Turks and Caicos islands will reopen to tourism. Airlines across Europe and North America have confirmed they will restart routes to the British overseas territory by that date.
And finally, from July 31, the Eurasian country of Georgia says it will welcome all international tourists again. However, there will be set 'zones' travellers have to stick to, and land border crossings are still being negotiated.
So basically, choosing your 2020 holiday destination just got that little bit harder. Fully insured and meet the entry requirements? Hotels and resorts in many of the most popular spots will fill up fast, so we say: get in there and book.
Remember, many countries are still warning against all non-essential travel and some are quarantining all overseas arrivals, including their own returning citizens. Check all the relevant restrictions before you think about travelling.
When will you be able to travel again? Here's what we know so far.
Where can you go on holiday right now? These are all the countries that have already reopened their borders.