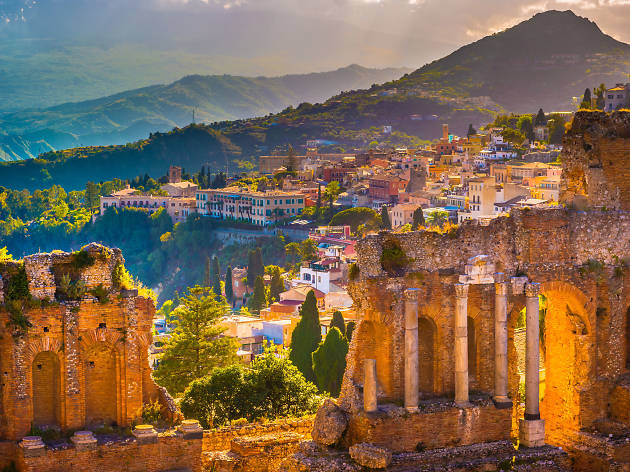 Visit Sicily this autumn and the island will pay for half of your flights
The Italian island is subsidising travel and hotels for 2020 visitors
Posted: Tuesday April 28 2020, 3:54pm
What we'd do to be nibbling aperitivi in a Sicilian piazza right now. Travel restrictions allowing, the Italian island is offering a major incentive for all those who go there later this year. In a move to reboot its tourism sector, the regional government will cover half the cost of visitors' flights and a third of their hotel expenses.
Sicily has lost upwards of €1 billion in tourism-related revenue since Italy shut down on March 10. Now the island authorities are to offer huge discounts on flights and hotel stays, as well as free tickets to all its many museums and archaeological sites. The scheme is costing the island €50 million, which it hopes to recoup quickly as borders reopen and tourists hunt for cheap post-lockdown breaks.
The vouchers will be available on the Visit Sicily website soon after the country reopens its borders and businesses. We don't yet know when that will be, but there have been tentative early steps: restaurants can reopen for takeaway across Italy from May 4, while the manufacturing and constructions sectors can also return to work.
For crystal-clear waters, picturesque hikes and to-die-for antipasti, there are few places better than Sicily. And if your quaran-diet already involves you eating ice cream for breakfast, you'll be pleased to hear that this is one place where it's perfectly normal. See you in Palermo!
After more travel inspiration? Here are the best places to visit in October, November and December.
Share the story