Heads up! We're working hard to be accurate – but these are unusual times, so please always check before heading out.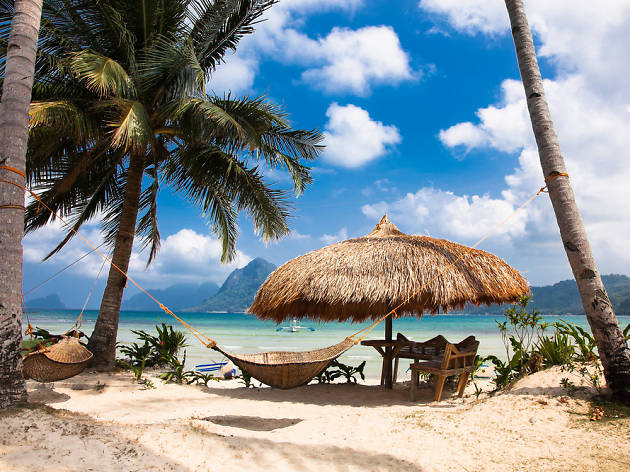 The 10 best places to travel in October 2020
From the Philippines to San Francisco, bask in some of the year's most pleasant weather at one of the best places to travel in October.
Got some free time in October but not sure where to go? We've researched the most exciting events, the best spots for weather-chasers to maximise their sun exposure, and picked the top places to visit in October if you want to escape the crowds. Whether you want to know where in the world you can see dogs dressed up in Halloween costumes (New York), soak up the vibes at a free music festival (San Francisco), travel more sustainably or treat your eyeballs to the most photographed event on Earth, in real life (Albuquerque)—read on for our picks of the best holidays to take in October.
Best places to travel in October
There's a lot more to New Mexico than desert and a certain Netflix show. Every October, Albuquerque hosts its eye-popping International Balloon Fiesta, where you can spot hundreds of technicolour hot air balloons make their spectacular ascent. Maybe it's the seemingly endless skies and epic sunrises that make it a prime location, but it's become the world's largest balloon festival and the most photographed event on Earth. Also make time to visit Santa Fe, in the foothills of the Sangre de Cristo mountains, for a mix of Spanish colonial architecture and earth-coloured historic adobe neighbourhoods, plus a comprehensive Georgia O'Keefe Museum dedicated to her artistic legacy and American modernism.
Discover the best things to do in New Mexico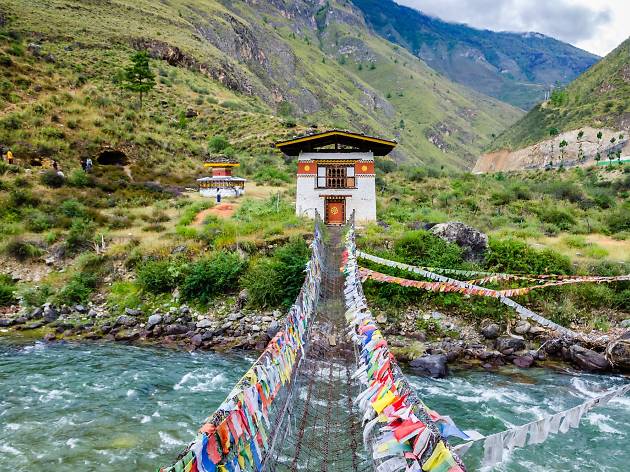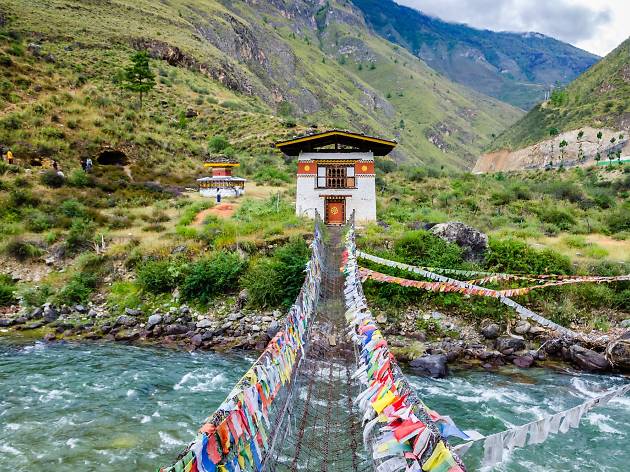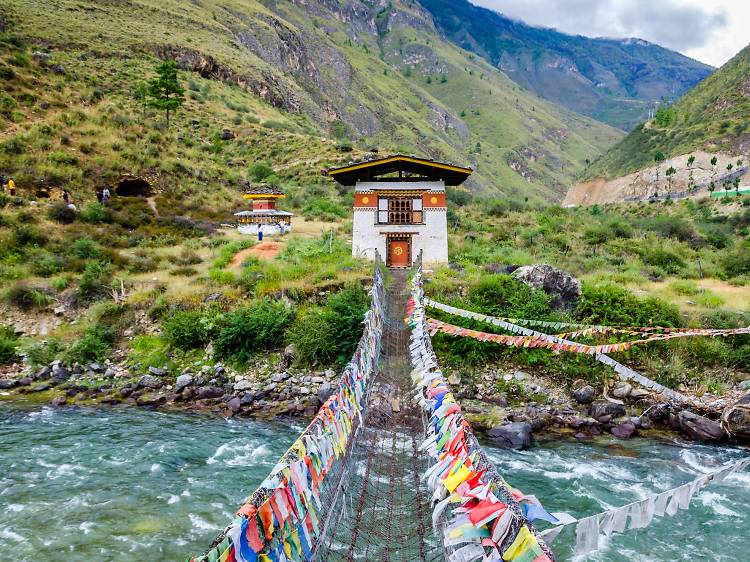 Photograph: Shutterstock
With more than 70 percent of its land covered by forest, this Buddhist kingdom is the world's only carbon-negative country, absorbing far more of the stuff than it produces. Travel is tightly controlled to make sure tourism remains low-impact, so it isn't cheap—though the $250-a-day fee to be there includes all your accommodation, food and a guide (which is worth it, because there's a mythical story behind pretty much everything you encounter here). Go to get lost in pristine nature, breathe in lungfuls of clean Himalayan air and feel extra smug knowing you're eating right too: Bhutan's government set a target for 100 percent of the food it grows to be organic by 2020.
San Francisco has never been one to conform, even to weather norms: for warm, sunny SF days you're better off visiting in spring and fall, rather than summer. Time your visit for October, so once you're done with the classics—Golden Gate Bridge, Alcatraz and the adorably blubbery sea lions at Pier 39—you can soak up the vibes at the Hardly Strictly Bluegrass Festival. In true independent San Francisco spirit the festival is entirely non-commercial (no ads or sponsorship banners), free to visit and BYOB. Held in the Golden Gate Park, it's become a beloved SF institution since it was first held in 2001 and has attracted acts including Emmylou Harris and Led Zeppelin's Robert Plant.
Discover the best things to do in San Francisco
Valencia was recently named World Design Capital for 2022, and for good reason: The aesthetically brilliant southeastern Spanish port city is home to fantastic art museums, contemporary galleries and dazzling architecture. Explore the stark white buildings at the futuristic City of Arts and Sciences, including the uncannily stormtrooper-helmet-esque Palau de les Arts opera house and wander the modernist El Cabanyal barrio, with its tiled facades. 2022 will bring a series of design events, but visit before the secret's out.
Discover the best things to do in Valencia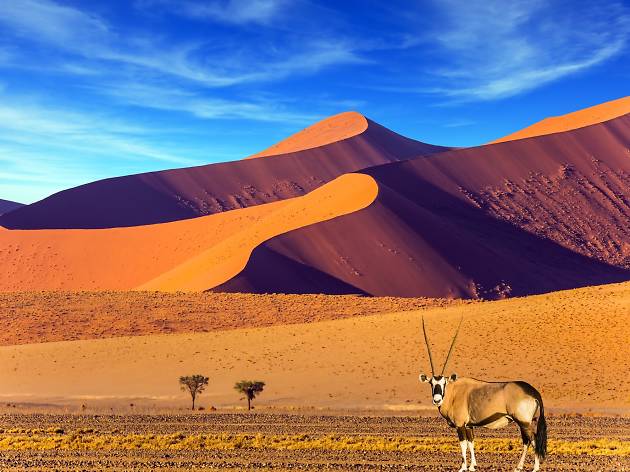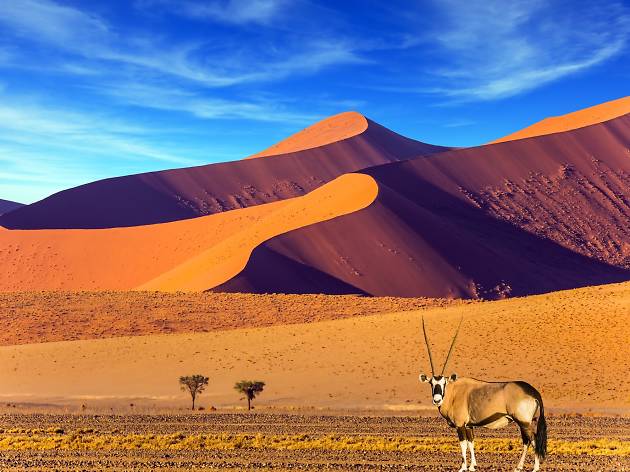 Photograph: Shutterstock
Namibia has been growing in popularity as a destination since Prince Harry and Meghan Markle spent their honeymoon there last year, and the boom in bookings has sparked a flurry of new lodge openings. Some of the best are making the most of the country's stargazing opportunities in and around Africa's only International Dark Sky Reserve (such as the sleek & Beyond Sossusvlei Desert Lodge, with a resident astronomer, and Kwessi Dunes, with open-roofed stargazing rooms in each of its chalets). It's possible to camp in the reserve too, but book in advance as the limited spaces tend to fill up fast.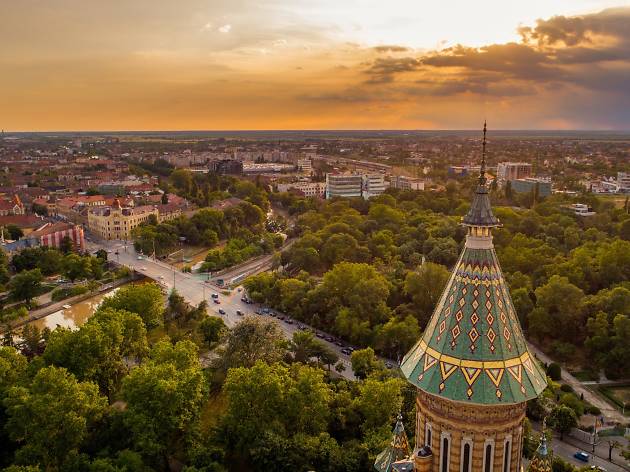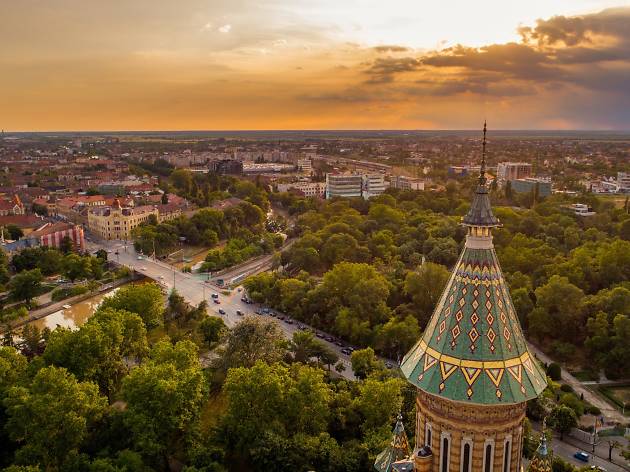 Photograph: Shutterstock
A European Capital of Culture city nomination usually comes with a fair amount of fanfare, so be one of the first to see 2021's official cultural hotspot: Timisoara, Romania. This under-the-radar city, with its large public squares, leafy gardens and restored pastel-painted art nouveau architecture makes an attractive city break that's a far cry from the tower blocks other Romanian cities are known for. Timisoara was Romania 'first free city', home of the country's 1989 revolution to overthrow the communist dictatorship (brush up on the history at the Museum of the 1989 Revolution). Its independent spark lives on in live music venues, from intimate jazz bars to the grand opera house.
Israel has experienced a record number of tourist visits in recent years (numbers were up by 10 percent in the first half of 2019) as its historical sites and buzzing Tel Aviv remain a massive draw. October, when the mercury dips, is a better time for schlepping round the Roman ruins of the Masada National Park and exploring Nazareth, known as Jesus's hometown and, more recently, for serving up great East-meets-West fusion grub in its restaurants. It should still be just about still be warm enough to show Tel Aviv's beaches a good time, too—and don't go without experiencing the coastal city's let's-never-go-to-bed attitude to nightlife. Hip new accommodation openings for 2020 include a Nobu Hotel in Tel Aviv, and a Six Senses in Shaharut.
Discover the best things to do in Tel Aviv
Adventure travel, including diving, has grown in popularity over recent years, and the Philippines' 7,000 islands get top marks for underwater adventures. Head to Palawan's Coron Bay for mind-blowing wreck diving, while Anilao is one of the world's best spots for biodiversity, meaning you might just see something that's not even been named yet. More experienced divers can also try blackwater diving here, where you're tethered to a boat line in the pitch-black ocean at night, with a torch, for an altogether more space-like experience. Visit once rainy season's out of the way, in the second half of October to make the most of its beautiful beaches too. Food more your jam? As Filipino cuisine takes root in global cities like New York and London, maybe it's time to go eat the good stuff at the source, from vibrant ube (purple yam) ice cream to lechon (roast suckling pig).
Discover the best things to do in the Philippines
It's pretty much always a good time to visit NYC—at Christmas you get the snow and ubiquitous festive decorations, spring you get the Central Park cherry blossom, in summer you get the long evenings in the feelgood heat, and then fall brings a burnt amber hue to everything. This year, though, save it for Halloween when the thirtieth annual Tompkins Square Halloween Dog Parade kicks off in Manhattan, shedding NYC's pooches in a ghoulish new light, as pups and their owners come dressed in ever-more outlandish costumes.
Discover the best things to do in New York
Need more travel inspiration?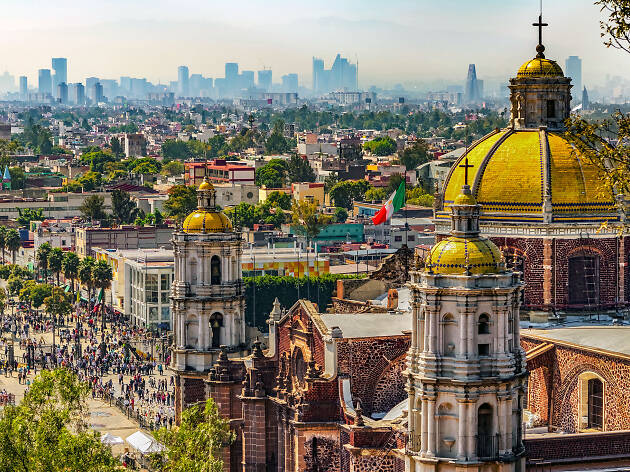 What's the greatest city in the world? It's not an easy question to answer – after all, cities are full of people and people are full of contradictions.