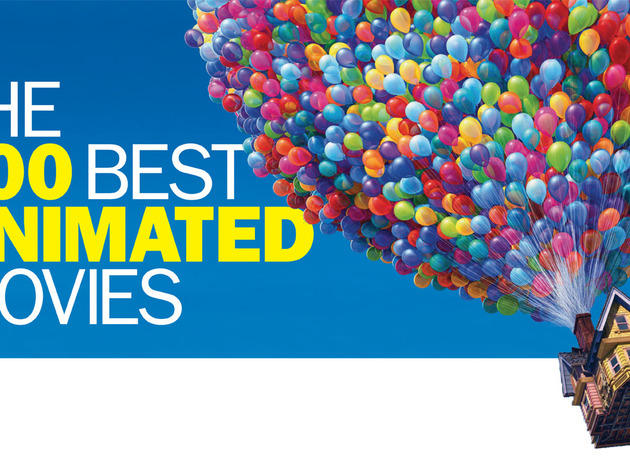 The 100 best animated movies ever made
World-famous animators pick the best animated movies, including Disney and Pixar movies, cult movies, anime and more
Long before your love of sci-fi or romantic movies took wing, we're betting you were friendly with talking animals. Chances are, the first movie you saw was animated: a Disney movie or a toon about a pig on TV. Animation is where we call come from, as we learn the building blocks of narrative storytelling from the simplest forms.
But the genre has long been a refuge for adults as well. In researching the best animated movies ever made, we encountered plenty of Oscar winners, along with darkly imaginative foreign films from Japan, France and beyond. Our polled experts included Fantastic Mr. Fox's Wes Anderson and Wallace & Gromit's Nick Park. Dive in to our authoritative list and you'll find nostalgia and new horizons alike.
RECOMMENDED: Our list of the 100 best movies of all time
Best animated movies: 100–91
Best animated movies: 90–81
Best animated movies: 80–71
Best animated movies: 70–61
Best animated movies: 60–51
Best animated movies: 50–41
Best animated movies: 40–31
Best animated movies: 30–21
It's an emotional reunion as Pixar gets the old gang back together.
Directors: John Lasseter, with Ash Brannon and Lee Unkrich
Best quote: "You never forget kids like Emily or Andy, but they forget you."
Defining moment: Jessie's song, in which the cast-off cowgirl tells of the day her beloved owner left her behind.
It was meant to be a straight-to-DVD project, a way for Disney to squeeze a few more bucks out of an unexpected hit. Then Pixar head honcho John Lasseter got involved, and Toy Story 2 was transformed into that Holy Grail for all franchise seekers, a sequel that enriches—and some would say im