Heads up! We're working hard to be accurate – but these are unusual times, so please always check before heading out.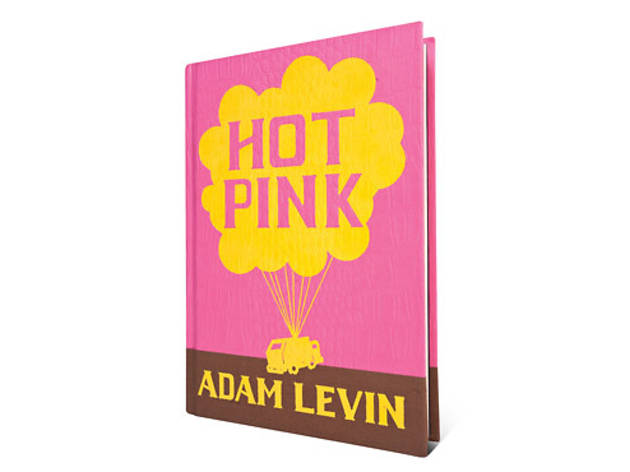 Review: Hot Pink by Adam Levin
A funny, friendly collection of cartoonish stories lacks epiphanies.
By Adam Levin. McSweeney's, $22.

In "Frankenwittgenstein," the first story from Adam Levin's new collection, Hot Pink, a boy looks in on his madman father and deduces the nature of his reclusive activities from the small details surrounding his haunts. As Dad goes about creating a Cabbage Patch doll that excretes vomit as some kind of anorexia deterrent, the narrator describes his own life as an X-rated cartoon. Once the images of Fritz the Cat dissolve from the reader's mind, the notion of life as an obscene animation begins to make sense not only for this specific story, but for this grotesque, madcap book as a whole.

The author of gargantuan novel The Instructions has created a slim set of frenetic stories about wanna-be thugs, a girl who may or may not be the victim of a leopard attack, and a boy who deconstructs conversations with lots of self-abuse and Cosby allusions. Levin's protagonists are like Looney Tunes characters—funny and friendly despite the horrible calamities they've endured. Their tales can be both delightfully odd (a boy pulling off his twin's ear) and lowbrow (a senior citizens' symposium on cunnilingus). Unfortunately, the end result is something like a facile film montage—it's quick, often ironic and makes for surprisingly safe storytelling. Unlike Levin's debut novel, this lightning-fast read does not allow for slow moments of examination. Consequently, Hot Pink's lack of epiphanies and hard choices may leave some readers wondering what's happening behind the cartoon backdrop that keeps whizzing by.

Adam Levin reads at Housing Works Bookstore Cafe Thu 5.