Time Out Market New York
Everything you need to know about Time Out Market New York—the best of the city under one roof
The Market
Time Out Market New York
What do New Yorkers crave more than anything else? Options, and damn great ones. For Time Out Market New York, our editors have sampled the city and are curating 21 eateries, three bars and scores of cultural exhibitions that best represent current local flavor. Opening in Dumbo, spring 2019, the greatest city in the world will have its new supreme hotspot.
See what's happening around Time Out Market New York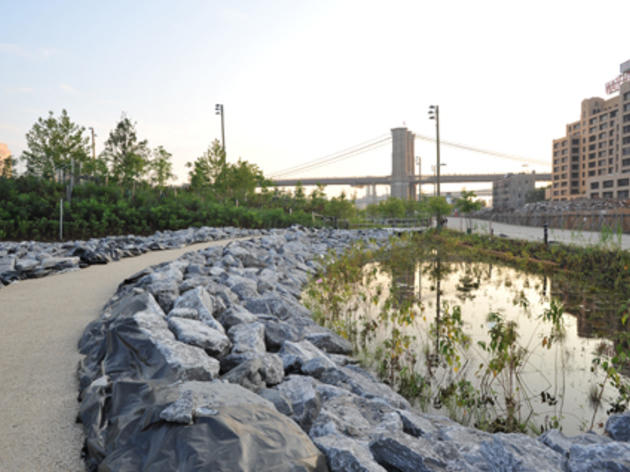 Take a stroll: Brooklyn Bridge Park
Some city parks—Central and Prospect, most obviously—were built to replicate rustic fields and preserve serene woodland. Brooklyn Bridge Park, however, was not—and that's precisely why it has become so popular in the five years since it debuted. The project has transformed a chunk of the Brooklyn waterfront into an 85-acre expanse; several sections house unique attractions such as Jane's Carousel, a restored 1920s merry-go-round, and riverside esplanades with gorgeous Manhattan views. Its latest addition, Pier 2, designed specifically for "active recreation"—sporting leagues, picnics and roller skating—further cements the space as the city's premier urban playground.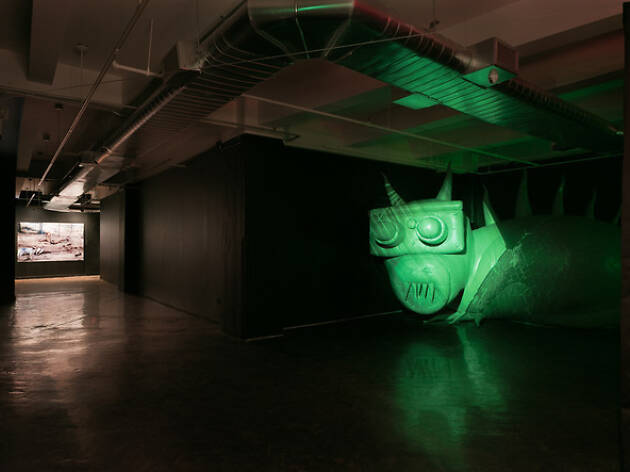 Get creative: Art in General
Originally founded in 1981 by artists Martin Weinstein and Teresa Liszka, this non-profit was a stalwart of the Downtown art scene for more than three decades before moving in January 2016 to its current location in Brooklyn, bringing its program of exhibitions, artist residencies and commissioned projects to a flexible ground-floor space in Dumbo.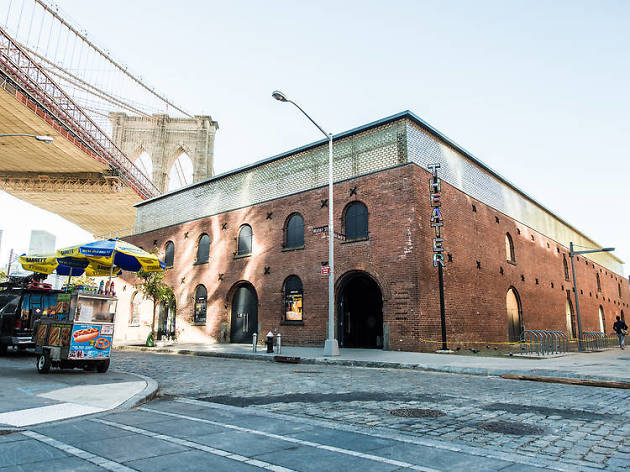 See a show: St. Ann's Warehouse
The adventurous theatergoer's alternative to BAM, St. Ann's Warehouse offers an eclectic lineup of theater and music; recent shows have included high-level work by the Wooster Group and National Theatre of Scotland. In 2015 it moved to the impressive Tobacco Warehouse, built in the 1870s as an inspection center for tobacco and newly renovated for theatrical use.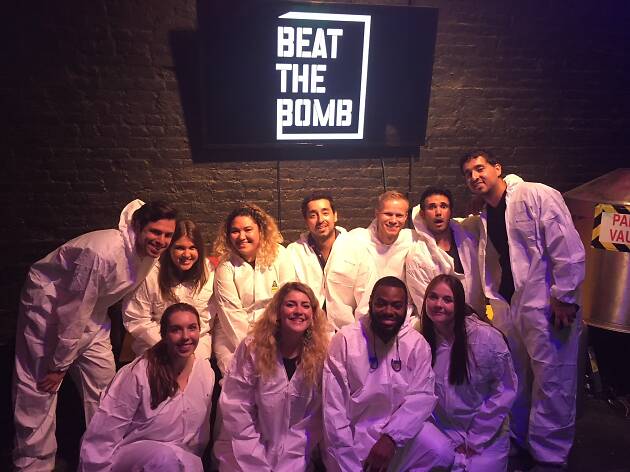 Test your strengths: Beat The Bomb
Here's a chance for your best pals to learn who's the MacGyver and who's the MacGruber. During this action-packed adventure, teams have a blast—pun intended—as they attempt to beat five challenging games. If you can't solve all the puzzles in less than one hour, a "bomb" of balloons filled with colorful paint will transform you into a heady tie-dye project.