The Time Out New York Shop
The best experiences money can buy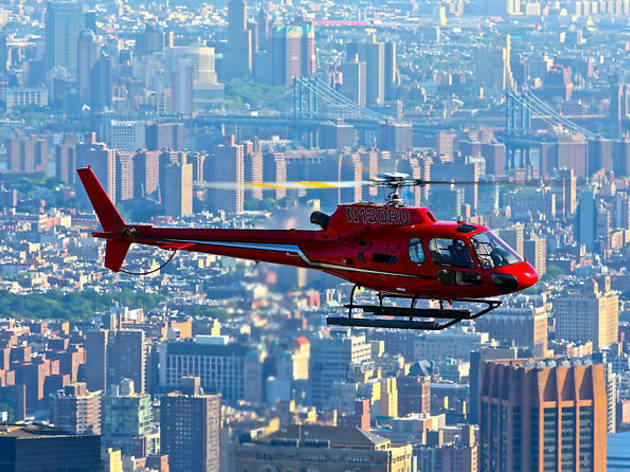 Big Apple Helicopter Tour of New York
See the city's most famous landmarks from above on an exhilarating 15-minute helicopter tour. You'll come face-to-face with the Statue of Liberty as you fly above the Hudson River, admire the iconic Empire State Building from the air and spy the sprawling green expanse of Central Park.
Buy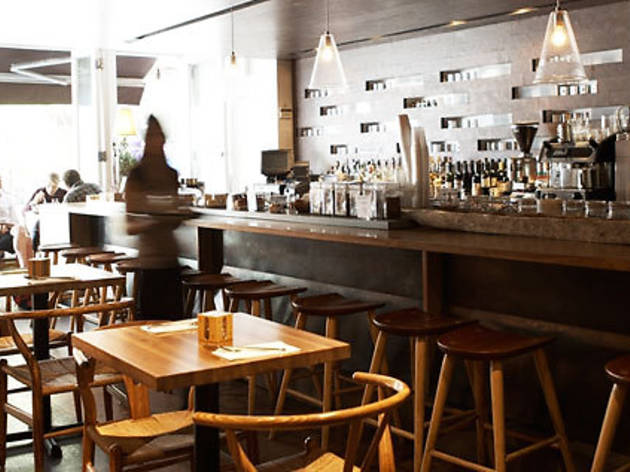 Mixology: Learn to Create Tea-Infused Cocktails Class
Combine tea time and happy hour at this cocktail-making class
Book Now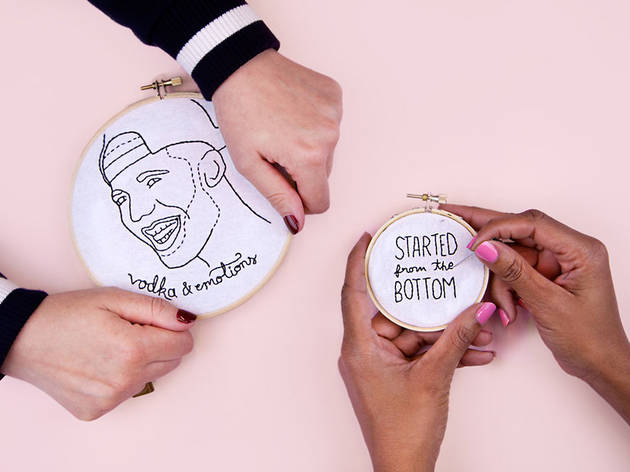 Embroidery Wall Art Class
This workshop brings your grandma's needlepoint patterns to the 21st century
Book Now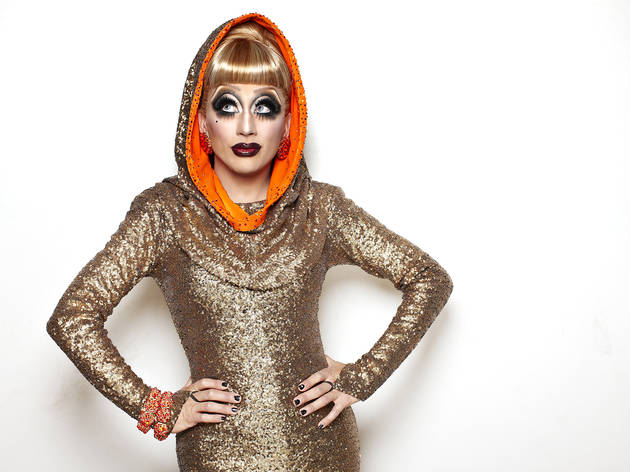 Bianca Del Rio
The former Drag Race winner steps back into the limelight to present this season's top queens
Buy Tickets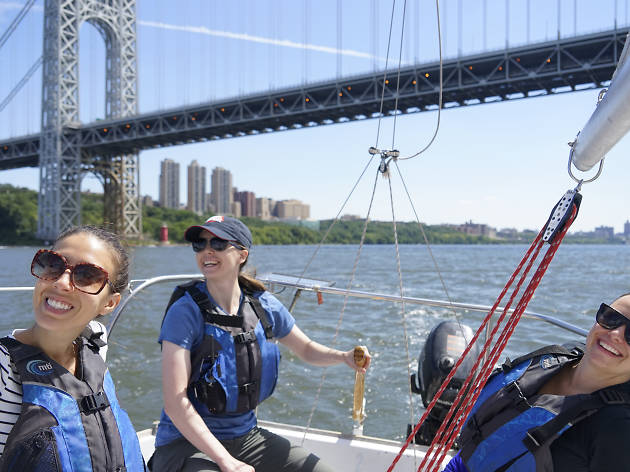 Intro to Sailing Class
Get experience hoisting the sails and steering the ship
Book Now
What's happening at Time Out Market New York ?
Discover great deals
Oklahoma! Performance and Q&A
Performance and Panel from the Tony Award-winning Best Revival of a Musical, OKLAHOMA! on Broadway. Join cast and creative team members for a performance, panel and Q&A on Monday, October 21st. This is OKLAHOMA! as you've never seen or heard it before&emdash;reimagined for the 21st century, and now the Tony Award winner for Best Revival. "This production shocked me and moved me," raves Frank Rich of New York Magazine. "An audacious, sexy, upending ride" (NY1) that "lets us experience Rodgers and Hammerstein's greatness anew." (The New Yorker) Don't miss the "the hottest ticket in town," (Town & Country) featuring the Tony Award-winning performance of Ali Stroker. Now playing in Broadway's most intimate theater, Circle in the Square, for a limited time only.
Buy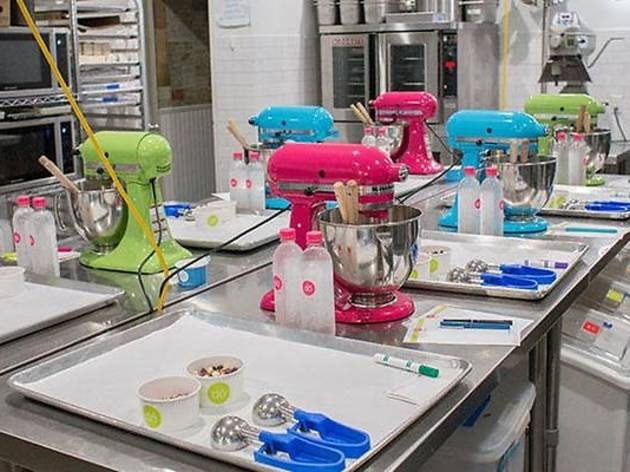 COOKIE ACADŌMY WITH FOUNDER KRISTEN TOLMAN
Each guest will make a batch of DŌ's Signature Chocolate Chip cookie dough and be able to make their own custom cookie dough concoction using a variety of halloween-themed mix-ins, candies & more! After making your cookie do you will receive an 8 oz containers of cookie dough to bring back home plus a signed copy of Kristen's new cook book 'Hello, Cookie Dough' *Cook Book included *Complimentary cocktail included *Packaged cookie do included
Buy
Time Out 'Table for Two': The Manhattan Neighborhood Box
Save 50% off food at eight need-to-know restaurants across Manhattan
Buy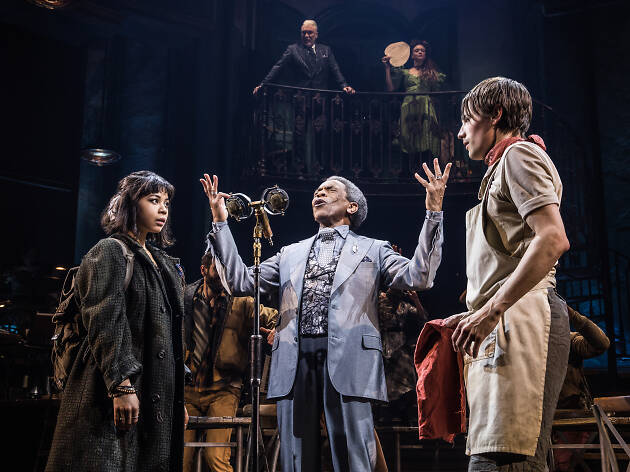 Get tickets to the TONY award winner for Best Musical
Theater review by Adam Feldman Here's my advice: Go to hell. And by hell, of course, I mean Hadestown, Anaïs Mitchell's fizzy, moody, thrilling new Broadway musical. Ostensibly, at least, the show is a modern retelling of the ancient Greek myth of Orpheus and Eurydice: Boy meets girl, boy loses girl, boy goes to the land of the dead in hopes of retrieving girl, boy loses girl again. "It's an old song," sings our narrator, the messenger god Hermes (André De Shields, a master of arch razzle-dazzle). "And we're gonna sing it again." But it's the newness of Mitchell's musical account—and Rachel Chavkin's gracefully dynamic staging—that bring this old story to quivering life. In a New Orleans–style bar, hardened waif Eurydice (Eva Noblezada) falls for Orpheus (Reeve Carney), a busboy with an otherworldly high-tenor voice who is working, like Roger in Rent, toward writing one perfect song. But dreams don't pay the bills, so the desperate Eurydice—taunted by the Fates in three-part jazz harmony—opts to sell her soul to the underworld overlord Hades (Patrick Page, intoning jaded come-ons in his unique sub-sepulchral growl, like a malevolent Leonard Cohen). Soon she is forced, by contract, into the ranks of the leather-clad grunts of Hades's filthy factory city; if not actually dead, she is "dead to the world anyway." This Hades is a drawling capitalist patriarch who keeps his minions loyal by giving them the minimum they need to survive. ("The enemy is poverty," he sings to them i
Buy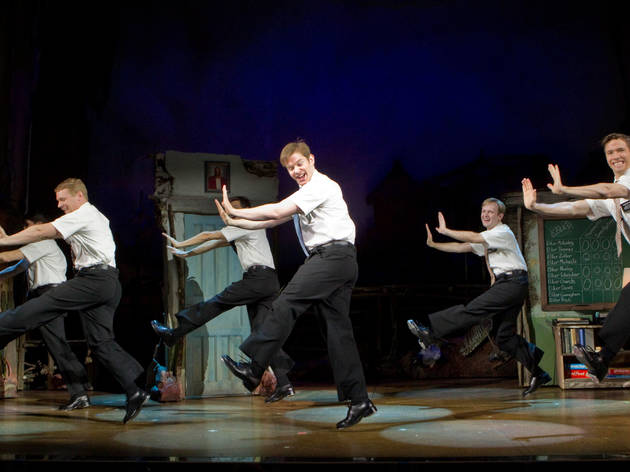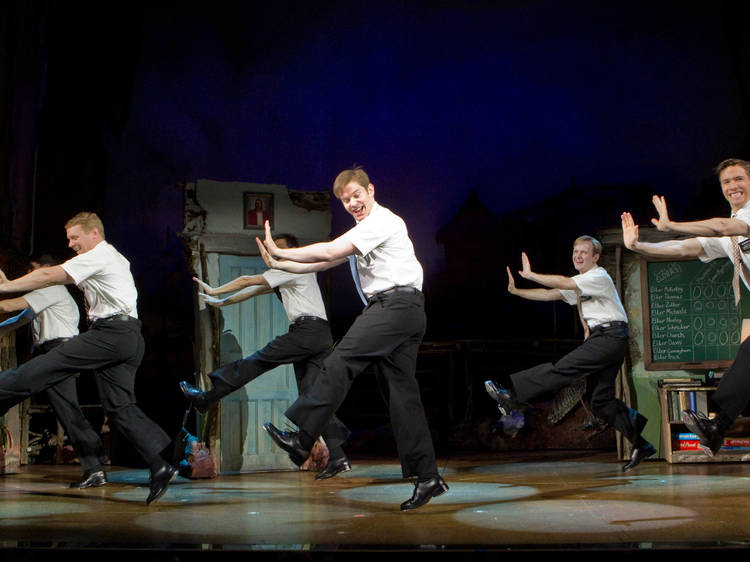 The Book of Mormon
If theater is your religion and the Broadway musical your sect, you've been woefully faith-challenged of late.
Buy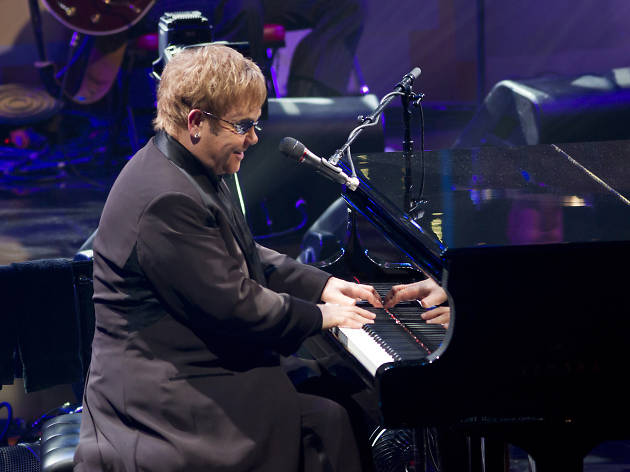 Elton John
With the Farewell Yellow Brick Road tour, Sir Elton is saying a final goodbye to the touring life
Buy
Upcoming concerts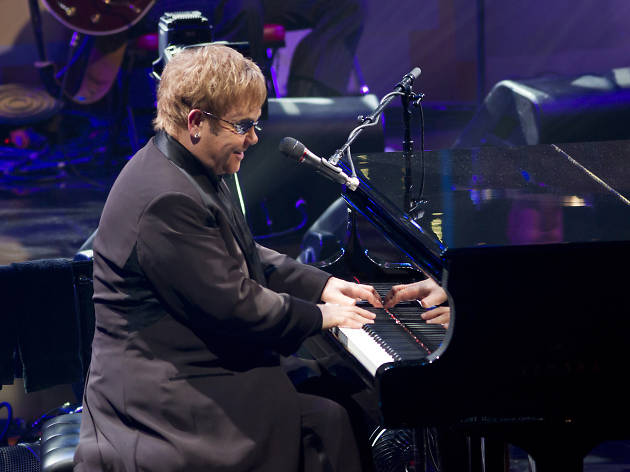 Elton John
This is your final chance to catch the rollicking songman live in person!
Buy
Our favorite deals under $50
Our favorite deals under $100