Heads up! We're working hard to be accurate – but these are unusual times, so please always check before heading out.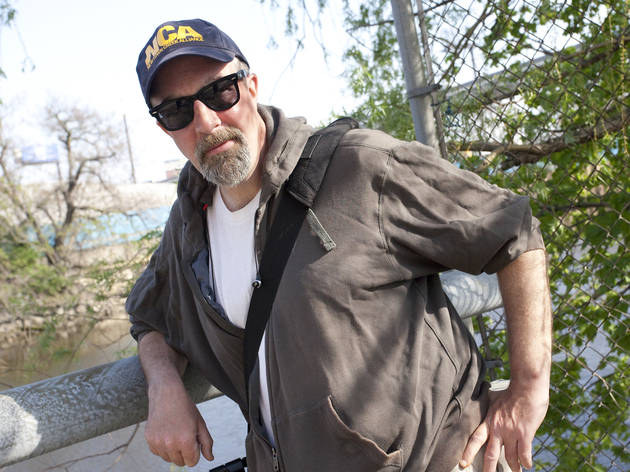 1/5
Photograph: Alex Strada
Thirteen Steps Around Dutch KillsGuide: Mitch Waxman, Newtown Creek Alliance historianTo most people, Newtown Creek—declared a Superfund site in 2010—is one of the most toxic waterways in the country. But to Waxman, it represents New York City's forgotten industrial past. Visitors will spy this history as they follow the creek as it winds from Long Island City to the Dutch Kills tributary, and across the Greenpoint Avenue Bridge into Brooklyn. Look for vestiges of now-abandoned railways, factory sites and bridges, as well as the accumulated pollution from chemical factories, oil refineries and sewer outfalls. "You don't get a Manhattan without a Newtown Creek," explains Waxman. "That's the price." Meet at Albert E. Short Triangle park, Jackson Ave and 23rd St, Long Island City, Queens; 10am–2pm; $15.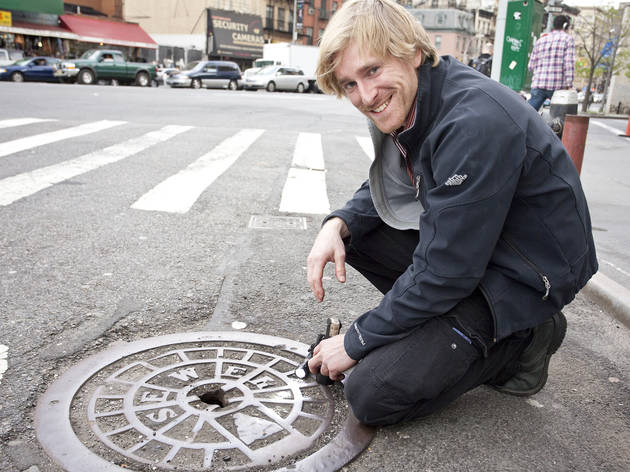 2/5
Photograph: Alex Strada
Lost Streams of NYC: Walk the Route of Minetta Brook & Canal Street CanalGuide: Steve Duncan, urban historianThough lower Manhattan's off-grid street patterns can seem illogical, some of the twisting thoroughfares follow routes of two former Manhattan water-ways: Minetta Brook, formerly a trout-filled stream that passed through Washington Square Park, and the Canal Street Canal, which was built in 1820 and eventually became the city's first subterranean sewer. "We can't actually go underground, though that would be awesome," says Duncan. "It's like a time capsule down there—the deeper you go, the further into the past you get." Along the way, learn how to use clues like manhole covers and building shapes to identify the water routes down below. There will also be a bit of tunnel-spotting—large ventilation holes above the 122-year-old Clarkson Street allow you to peer into its watery abyss. Meet at E 14th St between Broadway and University Pl ; 11am–3pm, 3–7pm; $12.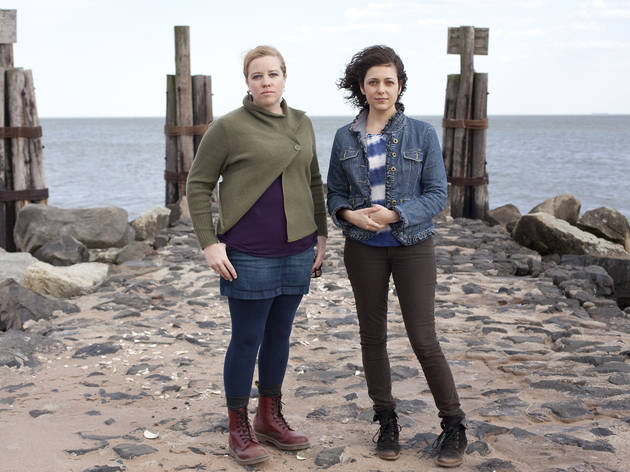 3/5
Photograph: Alex Strada
The Forgotten Beaches of the Forgotten BoroughGuides: Nicole Haroutunian, Underwater New York coeditor; Jen Fitzgerald, Underwater New York contributing poetFor the past two Obscura Days, Underwater New York—a journal featuring the work of  artists, writers and musicians who tell stories about once submerged objects—has mined the shores of Dead Horse Bay and Coney Island Creek. This year, Haroutunian will lead a expedition to Cedar Grove and New Dorp, neighboring beaches on the east side of Staten Island. Before you start beach-combing, Fitzgerald (a Staten Island native) will read her work "What Is Left" and discuss the the area, which was the site of a children's hospital in the 19th century. After the initial debriefing, participants will be free to sketch, snap pictures or just roam around the site. Meet at Cedar Grove Beach parking lot, Cedar Grove Ave at Ebbitts St, Staten Island; 1–4pm; 3–6pm; $15.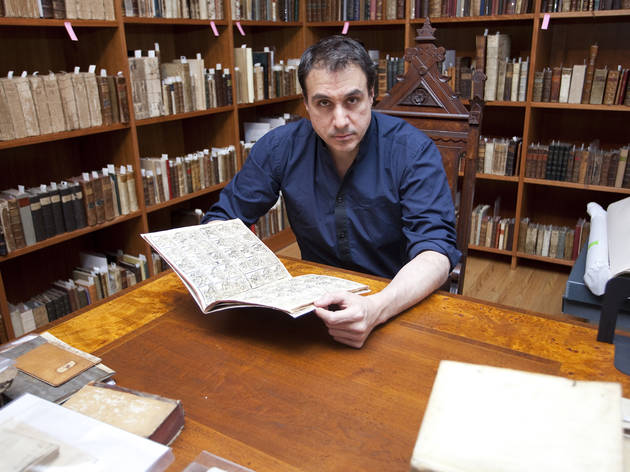 4/5
Photograph: Alex Strada
Tour Manhattan's Library of MagicGuide: Bill Kalush, executive director at Conjuring Arts Research Center This magical archive can be harder to access than the restricted section at Hogwarts. Even subscribers to its online database need to prove they're looking for something truly rare to be allowed into the stacks. For this special occasion, though, Kalush will let regular folk glimpse tomes, such as a first edition of The Expert at the Card Table, published in 1902, and historic documents like Harry Houdini's personal letters. Visitors will even get to experience a few mind-reading tricks by a few of the center's resident magicians. Conjuring Arts Research Center, 11 W 30th St between Fifth Ave and Broadway; 1, 2, 3pm; $10, sold out.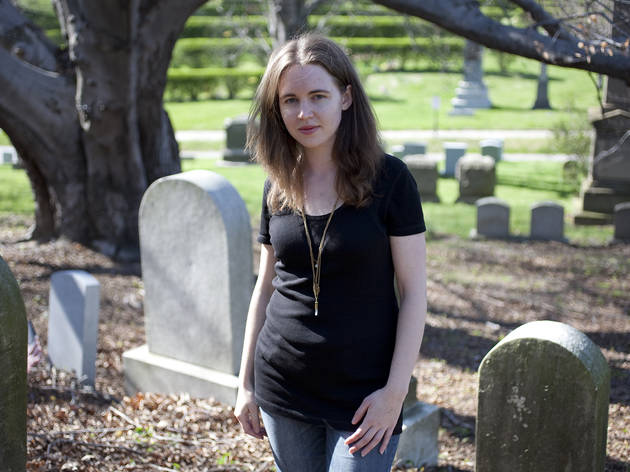 5/5
Photograph: Alex Strada
Disasters of New York: Green-Wood Cemetery Walk Guide: Allison Meier, urban explorerMeier will disrupt the peaceful nature of this bucolic 19th-century cemetery as she points out 12 grave sites and memorials, each one connected to a major New York tragedy. During the tour, you'll hear the gory details of the Park Avenue Tunnel Crash of 1902, the worst train accident in city history, which resulted in a ban on all steam locomotives entering Manhattan. You'll also see the Brooklyn Theater Fire Memorial, which holds the remains of the 278 people who died when a blaze torched the playhouse in 1876 in what is now Dumbo. Meet at Green-Wood Cemetery main entrance, Fifth Ave at 25th St, Sunset Park, Brooklyn; 10am, 1pm; $15.
Obscura Day
Five guides share secrets of NYC that they'll reveal during this annual celebration of unusual places.
For the third year, Obscura Day, happening Saturday 28, investigates the quirky pasts of lesser-known landmarks. The worldwide celebration boasts numerous local options, from hidden underground waterways to a magical library. Five leaders previewed their treks into forgotten histories.
See more in Events & Festivals
Related:
Non-touristy walking tour companies