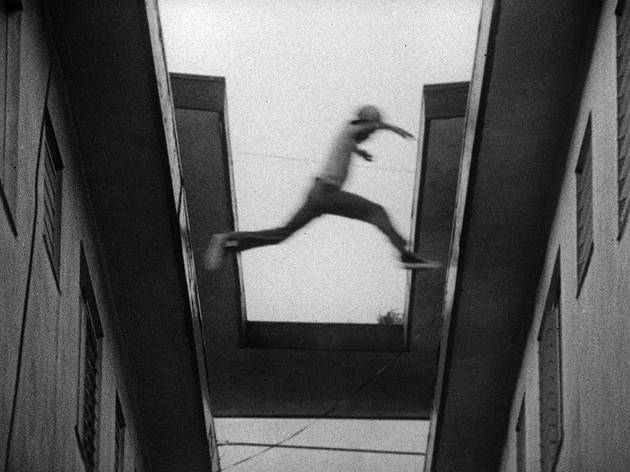 In 1977, when
Star Wars
and
Close Encounters of the Third Kind
were ushering in the age of the blockbuster, a much quieter revolution was taking place in Watts. Charles Burnett (best known for 1990's
To Sleep with Anger
), completing his thesis film for UCLA, made one of the greatest evocations of everyday life, capturing the quotidian details of children at play, a man's emotional withdrawal, the insidious effects of poverty.
"If [
Killer of Sheep
] were an Italian film from 1953, we would have every scene memorized," Michael Tolkin once said. Yet rather than basking in instant name recognition, Burnett's masterpiece is only now receiving a proper theatrical release. Coming right after the blaxploitation craze of the early to mid-'70s and more than a decade before the in-the-'hood phase of the early '90s,
Killer of Sheep
explores what it means to be a man, a woman, a child just barely eking out a marginally comfortable existence. Stan (Sanders), the increasingly beleaguered paterfamilias who toils in an abattoir, finds fleeting pleasure in dancing with his wife (Moore) before pulling away, or in the caress of his young daughter (Angela Burnett, the director's child—one of the most preternaturally talented performers I have ever seen). Almost every scene is accompanied by a song that deeply enhances its resonance: Stan's daughter sings along joyously off-key to Earth, Wind & Fire's "Reasons"; Dinah Washington's "This Bitter Earth" plays during the aforementioned dance and as Stan hoses down sheep entrails. "Today you're young / Too soon you're old," goes the latter tune—a sentiment perfectly realized in Burnett's perfect film.
Release details
| | |
| --- | --- |
| Rated: | NR |
| Duration: | 0 mins |
Cast and crew
Director:
Charles Burnett
Screenwriter:
Charles Burnett
Cast:
Henry Gayle Sanders
Kaycee Moore
Charles Bracy
Angela Burnett
Eugene Cherry
Jack Drummond