The Girl Who Played with Fire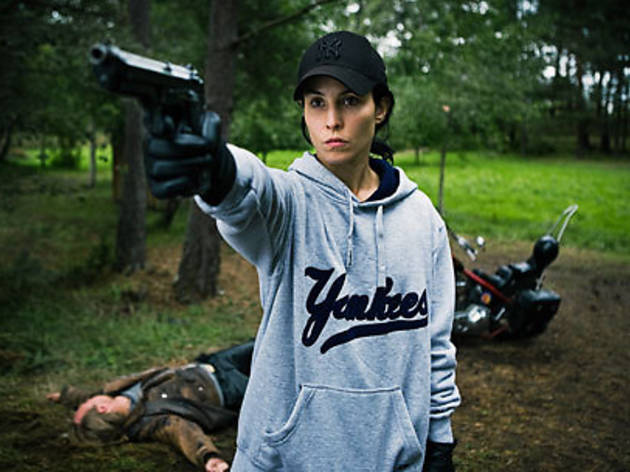 Click #2 for a 3-D image (3-D glasses required).
You've seen the noses buried in Stieg Larsson's thrillers everywhere; even Zodiac's mood maven David Fincher is preparing a Hollywood adaptation. Until that blockbuster arrives, fans will have to make do with a trio of Scandi-helmed movies that merely get the job done. While the books have the power to turn soccer moms into foreign-noir obsessives, their onscreen counterparts leave you a touch underwhelmed: crisp, functional cinematography, a generic dance throb for chase scenes and the riveting presence of Noomi Rapace, perfectly cast as punkish hacker-heroine Lisbeth.
The Girl Who Played with Fire pushes her---and an investigative journo, Mikael (Nyqvist)---into a gruesome underworld of sexual abduction, with Lisbeth suffering a private history of abuse herself. Though play with fire she might, couldn't screenwriter Jonas Frykberg have played with a little button called DELETE? There's no reason why a two-hour movie should feel like three, nor require quite so much fidelity to Larsson's plot curlicues; paradoxically, this only draws attention to an ugly pair of endgame villains straight out of a Bond movie. Downbeat and turgid, the brainy movie turns a literary sensation into summer homework.---Joshua Rothkopf
Watch the trailer
Release details
Cast and crew