Tribeca Film Festival 2012: Foreign Language
RECOMMENDED: Full coverage of the Tribeca Film Festival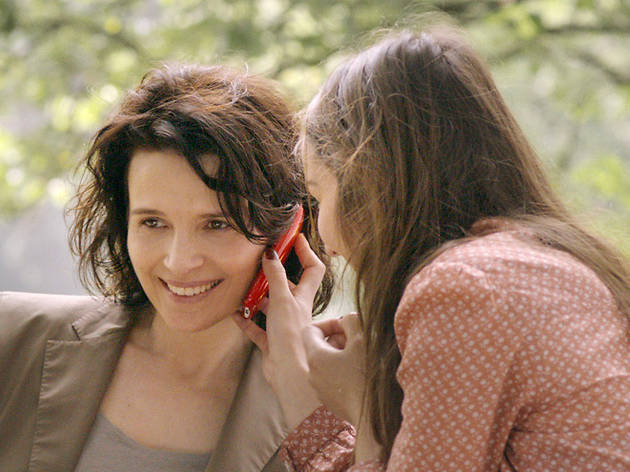 An abstract summary of the history of violence in Colombia. Screening as part of the Shorts: Journeys Across Cultural Landscapes program.
Read more
Not to be confused with Cristian Mungiu's recent Romanian drama 'Beyond the Hills', this Turkish feature sees a rural family reunited for a night at the old farmstead. It's a striking and unpredictable film, gorgeously photographed and superbly played, but never quite settling into a comfortable style: from the jarring opening shot – think 'Halloween' with cypress trees – it consistently resists categorisation. The result is often off-putting, but occasionally remarkable: one brief scene involving a cold stream and a gang of armed men is almost Lynchian in its intoxicating strangeness.
Read more
Anne (Juliette Binoche), a married middle-class journalist, is writing a hard-hitting exposé on prostitution. (Her outlet is, no joke, the French edition of Elle. Synergy, people!) The college-student interviewees: French girl-next-door type Charlotte (Anaïs Demoustier) and an exotic Polish immigrant, Alicja (Joanna Kulig). Unlike the subjects of Michael Glawogger's indictment of flesh-peddling, Whores' Glory (coincidentally also opening this week), both enjoy what seems to be a fairly comfortable existence. Sure, they will occasionally be raped with champagne bottles and urinated upon—there's a reason the film is rated NC-17—but for Anne, their lives somehow suggest a compelling alternative to her bourgie routine. For filmmaker Malgorzata Szumowska, if even casual everyday exchanges are sexualized for women, all men have laptops filled with porn, and females are viewed as belles de jour regardless of their position or profession, why not make some money in the process? If that last sentence strikes you as fist-raisingly righteous and head-slappingly confusing, then you've already got a great sense of what watching Elles is like. That's not to say that Binoche doesn't do her best to humanize a desperate-housewife caricature, or that Szumowska's contradictory attempts to dig into hypocritical social standards while throwing a few bones to the raincoat crowd aren't fascinating in fits and starts. But titillation and tentative stabs at gender studies do not a cogent cri de coeur
Read more
Taking place in the ex-Yugoslavia of the 1970s, a mother secretly celebrates Easter at home with her children when their father, an army officer and ingrained communist, discovers his family's clandestine festivities in Easter Eggs. Screening as part of the Shorts: Fallout program.
Read more
A rhythmic cocktail of European and Arabic traditions, chaabi music was the heart and soul of cosmopolitan Algiers in the 1940s, but the war of independence with France tore apart the peaceful Muslim and Jewish communities that came together to play this unique music. A group of over-the-hill but still fiery musicians reunites after five decades apart in this spirited, gorgeously shot documentary about music's power to transcend cultural boundaries.
Read more
Family man Marlon Villar is the longtime chauffeur of prominent politician Manuel Chango. While he and his daughter accompany his boss' preteen daughter home, Marlon is ambushed and the wrong girl is kidnapped. Suddenly the unassuming driver is propelled into a horrifying downward spiral and, as events in his life unravel, Marlon, Chango, and their families become entangled in a game of deceit and betrayal that will leave no one innocent.
Read more
A motivational speaker named Val Kilmer (played by Val Kilmer) delivers a sermon at a roller rink. A Russian scientist builds a time machine in his apartment. Four friends stumble upon an abandoned village in the Polish countryside. All are in search of the fourth dimension—whether they know it or not. Weird, ominous, cool, compelling: These three short films could only be inspired by the creative vision of Harmony Korine and Vice Media's Eddy Moretti.
Read more
Brooklyn-born John Forté was a Grammy-nominated musician in the Fugees at 21 and a federal prison inmate at 26. When his prison sentence was remarkably commuted in 2008, Forté was given a second chance to share his talents with the world. Chronicling his concert tour across Russia, this inspirational documentary takes us on Forté's personal journey—one that's as much about having his music heard as it is about hearing and learning from the music of others.
Read more
See more foreign-language films by date