Heads up! We're working hard to be accurate – but these are unusual times, so please always check before heading out.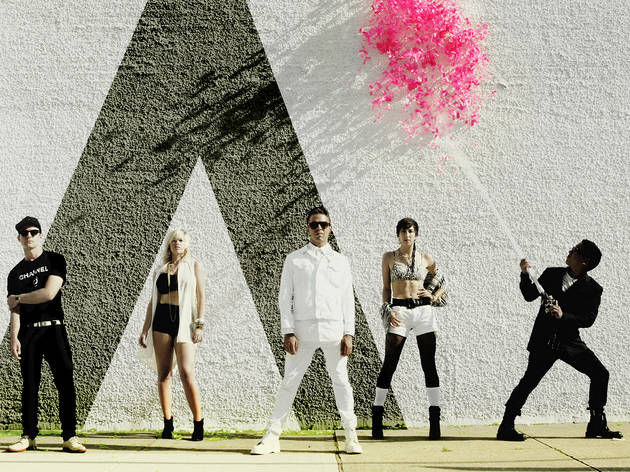 1/6
Photograph: Shervin Lainez
AVAN LAVA Fronted by out singer Tom "TC" Hennes, this Brooklyn combo is well-known locally for its high-energy live sets at diverse events, ranging from the arty CHERYL parties to the Brooklyn Museum's Target First Saturdays.File under: Modern retro, fusing classic funk and soul with current electronic influencesRecalls: Escort, Holy Ghost!, PrinceListen to: "It's Never Over," a funky gem that will have even snobby indie-rock fans dancingSpring gigs: Music Hall of Williamsburg (Sat 2; $12, advance $10)Watch the video for "It's Never Over" by AVAN LAVA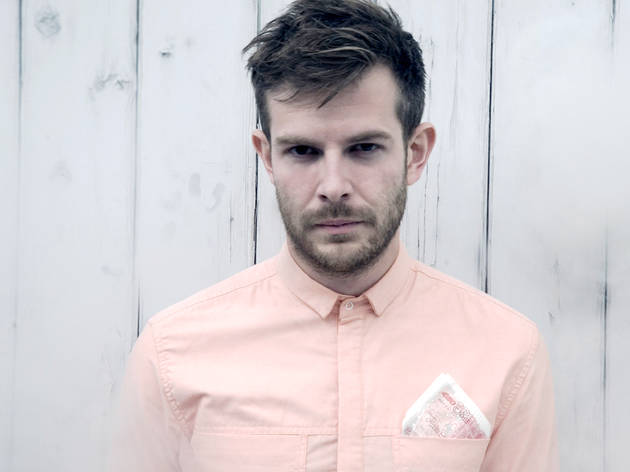 2/6
Photograph: Christa Holka
Bright Light Bright Light The Welsh singer-songwriter (né Rod Thomas) already has a cultish following among the city's gays, thanks to a handful of intimate gigs last year; this spring he temporarily relocates to NYC. His melancholy pop will find its way onto your next breakup mix—or the Girls soundtrack.File under: Crying on the dance floor. Earnest, heartbroken lyrics and soaring vocals are paired with irresistible disco beats.Recalls: Robyn, La Roux, MorrisseyListen to: "Disco Moment," a floor filler about a dead-end relationshipSpring gigs: Mercury Lounge (Mar 13; $10), Joe's Pub (Apr 5; $14, advance $12) and deejaying at the Finally! party at Nowhere (Mar 14, Apr 11, May 9; free)Watch the video for "Disco Moment" by Bright Light Bright Light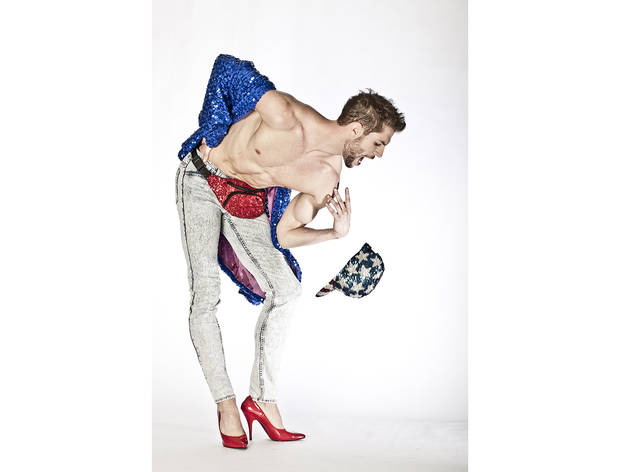 3/6
Photograph: Sabi Varga
JbDubs The proudly outlandish JbDubs (a.k.a. James Whiteside, a soloist with American Ballet Theatre) has racked up more than a million YouTube views for "I Hate My Job." But he's no novelty act; His electro-rap-pop songs stand up to scrutiny.File under: Seriously funny. The clever wordplay and rapid delivery are impressive and amusing.Recalls: Kreayshawn, Das Racist, PeachesListen to: "Pantywaister," maybe one of the gayest songs ever recorded, referencing manscaping and speculating about the size of Anderson Cooper's junk Spring gigs: JbDubs performs regularly at Susanne Bartsch parties—Catwalk at Marquee (Thu; $10) or Vandam at Greenhouse (Sun; free)—and at Sherry Vine's weekly show at Industry Bar (Wed; free). His next local performance with American Ballet Theatre is George Balanchine's Symphony in C at the Metropolitan Opera House (May 21; $TBA).Watch the video for "Pantywaister" by JbDubs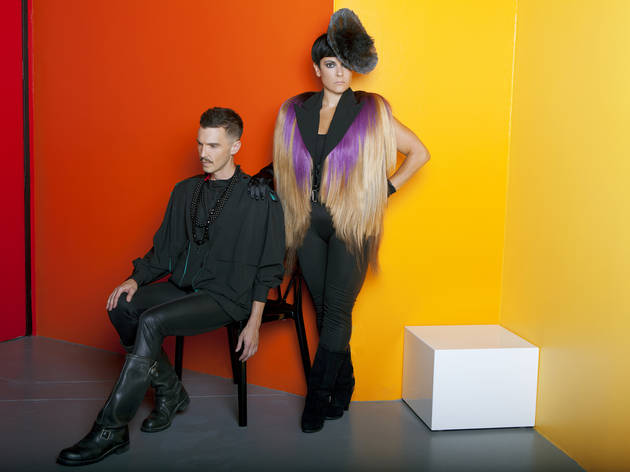 4/6
Photograph: Shawn Smith
Hi Fashion Formed in New York but now based in L.A., the duo of Jen DM and Rick Gradone won plenty of local fans with a handful of local appearances last year, showcasing their irony-drenched lyrics, wild stage shows and highly danceable beats.File under: Good attitude. Jen DM's vocals alternate between diva yelps and drag-queeny quips.Recalls: Scissor Sisters, the Ting Tings, Gwen StefaniListen to: "Amazing," a bitchy, winky homage to high self-esteemMore info: Hi Fashion's Facebook pageWatch the video for "Amazing" by Hi Fashion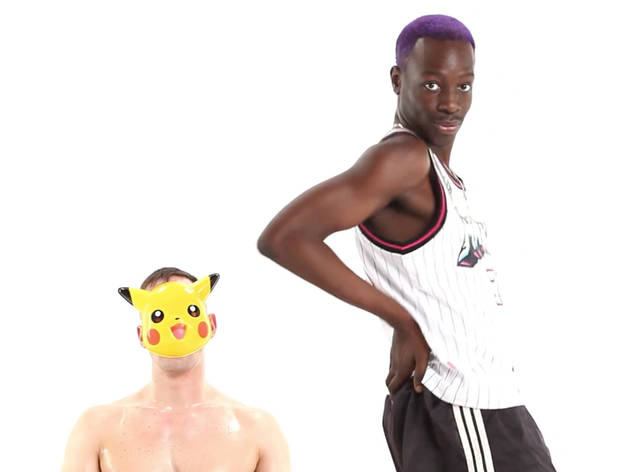 5/6
Le1f New York native Le1f (born Khalif Diouf) has already earned attention from Internet pop-culture vultures ranging from Pitchfork to Gawker for his 2012 mixtape, Dark York. The outlandish rapper and producer's latest offering, Fly Zone, is inching him even closer to the mainstream.File under: Strangely sexy. Le1f's tracks are as hot as they are weird.Recalls: Azealia Banks, the Knife, M.I.A.Listen to: "Wut," a fleet-tongued, unabashedly queer earworm that was overshadowed by its viral-sensation videoMore info: Le1f's official web site Watch the video for "Wut" by Le1f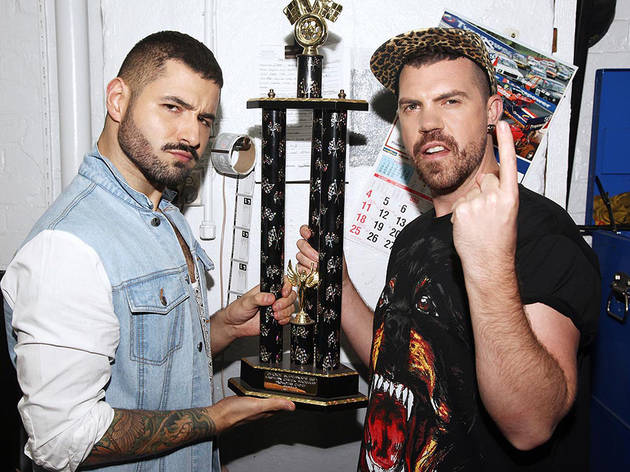 6/6
Garçon Garçon This '80s-inspired Aussie synth-pop act, comprised of Nathan Mahon and Nick Tsirimokos, has been around for a few years, but hasn't made many waves on these shores—yet. Expect big things in 2013, with new music on the way soon. File under: Hard on the outside, soft on the inside. The duo's hyperstylized aesthetic—which is both campy and ultramasculine—is offset by its gentle, introspective lyrics and Mahon's mournful vocals.Recalls: Jessica 6, Annie, Pet Shop BoysListen to: "Stay in Touch," a heartbreaker about a relationship that's run its course.More info: Garçon Garçon's official website Watch the video for "Stay in Touch" by Garçon Garçon
Gay music acts on the verge of a breakthrough this spring
A crop of on-the-verge acts with a decidedly queer sensibility are poised to move beyond the gay music scene. Find out where to see them this spring.
The city's gays are currently spoiled for choice when it comes to singers, bands and performers treading the gay party (and even musuem party) circuit, and we're predicting big things for acts like Bright Light Bright Light, AVAN LAVA and JbDubs. Catch up with their top tracks below and find out where to see them live in the next few months. Plus, look forward to summer in New York, when more gay music acts on a breakout trajectory, like Hi Fashion and Le1f, are due to perform.
RECOMMENDED: Spring in New York guide