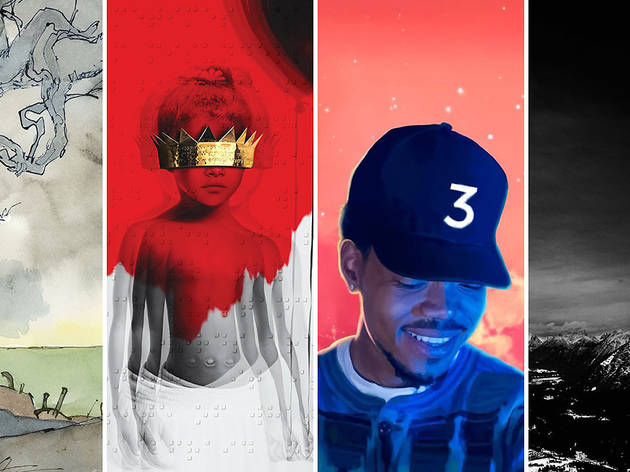 The best albums of 2016
It's been a great year for new music—here are our picks for the best albums of 2016, from Anohni to Rihanna
2016 has been both an amazing and rough year for music. There have been highly anticipated records that lived up to the hype—records and new songs by Kanye, Beyoncé, Radiohead and others—and standout indie released by young talents like Chance the Rapper and The Comet Is Coming. We also lost several irreplaceable legends—Prince, Leonard Cohen and David Bowie—the latter of whom managed to leave a spectacular parting gift with Blackstar. Here's hoping the 2017 has more bright spots than not in it.
RECOMMENDED: Full guide to the best of 2016
Best albums of 2016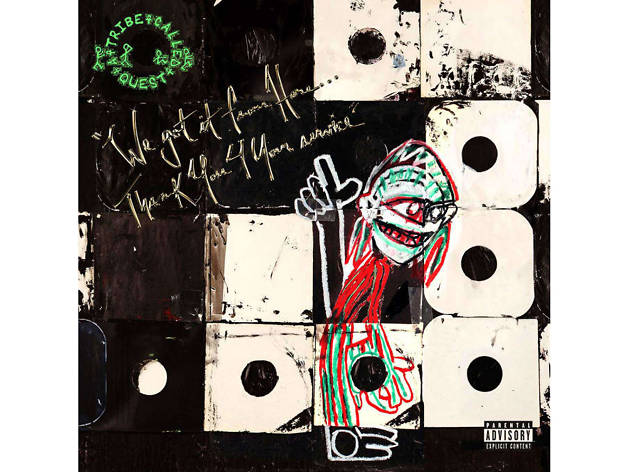 11. A Tribe Called Quest, We Got It from Here… Thank You 4 Your Service
Why we're into it
Halfway through the first disc of a Tribe Called Quest's self-proclaimed swan song, the group devotes an entire track to praising hip-hop's latest generation of cerebral emcees, from Kendrick Lamar to Earl Sweatshirt. It's a passing of the torch that seems unnecessary, if only because We Got It From Here… acts as proof of Tribe's enduring prowess as the genre's soothsayers. Q-Tip produces a fitting tribute to his late collaborator Phife Dawg (who appears via verses recorded before his death) by focusing on what Tribe does best, blending the intellectual and the absurd amid immaculately sampled drum and bass.—Zach Long
Listen to: "Together"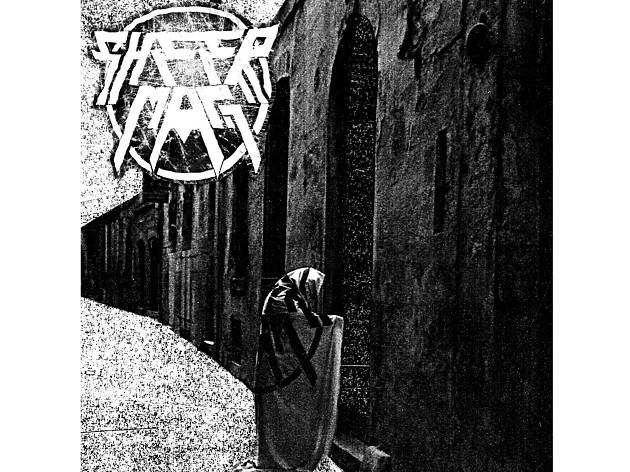 Why we're into it
With blaring force, vociferous frontwoman Tina Halladay howls take downs on everything from U.S.-owned sweatshops abroad ("Can't Stop Fighting") to emotionally unavailable men ("Worth the Tears"). There's variety and depth to the incisive critiques banged out in these efficient three-minute morsels, but the alluring, oh-so sticky hooks are the picture of consistency.—Ro Samarth
Listen to: "Nobody's Baby"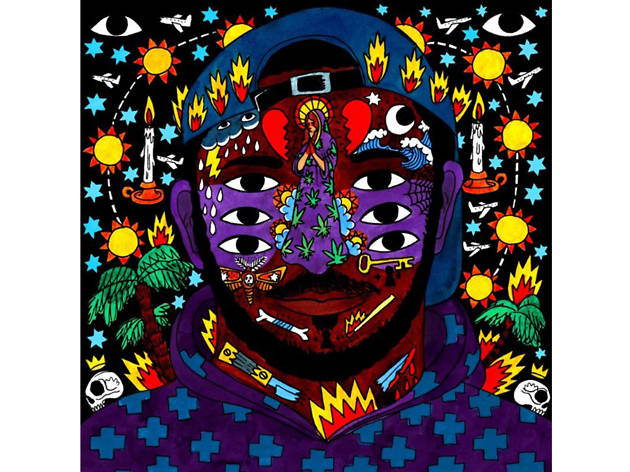 Why we're into it
In many ways, Louis Kevin Celestin (better known as Kaytranada) represents the antithesis of modern EDM; he's not white, he's not straight and his music is mostly devoid of drops and anthemic hooks. His debut, 99.9%, is an electronic album that wears its soul on its sleeve—a blend of hip-hop, disco, funk and house outfitted with naturalistic rhythms and a cavalcade of featured artists. Whether he's jamming with BadBadNotGood or laying down beats for Vic Mensa, Kaytra forges a nostalgia-tinged path that purposely differentiates itself from the sea of homogenous nightclub bangers.—Zach Long
Listen to: "Together"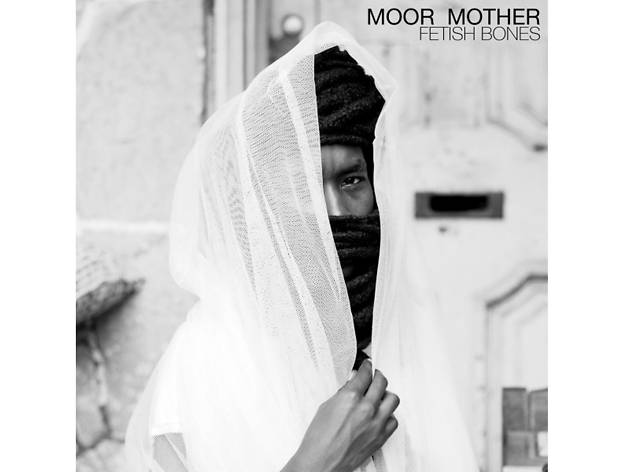 14. Moor Mother, Fetish Bones
Why we're into it
This kaleidoscopic Afrofuturist debut from Philly community organizer and singer-songwriter Camae Ayewa collages a hodge podge of styles into one cohesive, insurrectionary whole. On the opening track, field recordings, industrial noise machines and lo-fi samples swirl while Ayewa intones the names of victims of anti-black police violence ("Sandra didn't make it"), raging with a desperate vulnerability—in other words, extending the artist's long lineage of political resistance with the chaotic short circuiting of power electronics. It's an unprecedented release for Don Giovanni, which generally puts out stellar albums of folksy punk, and the label's most earth-shaking thus far.—Ro Samarth
Listen to: "Deadbeat Protest"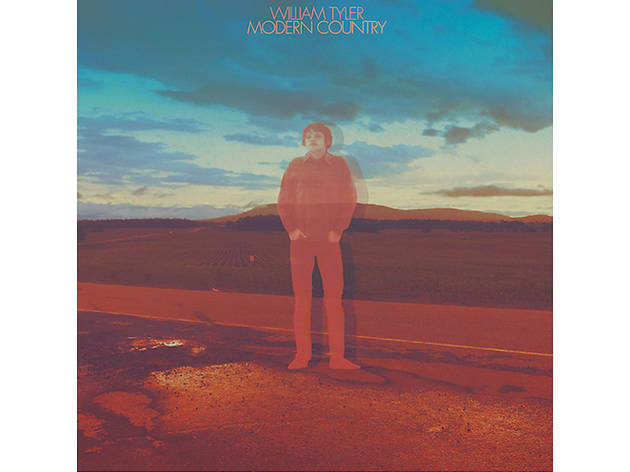 15. William Tyler, Modern Country
Why we're into it
An acoustic (and sometimes electric) fingerpicker who has clearly studied John Fahey and Leo Kottke, William Tyler possesses a reverence for American music and a desire to expand its scope. On Modern Country, Tyler channels the minimal rhythms of Steve Reich ("Gone Clear") and transports listeners into the cosmic realm ("Highway Anxiety") with instrumental tracks that use the proverbial genre rulebook as a jumping off point for far more adventurous sonic excursions.—Zach Long
Listen to: "Gone Clear"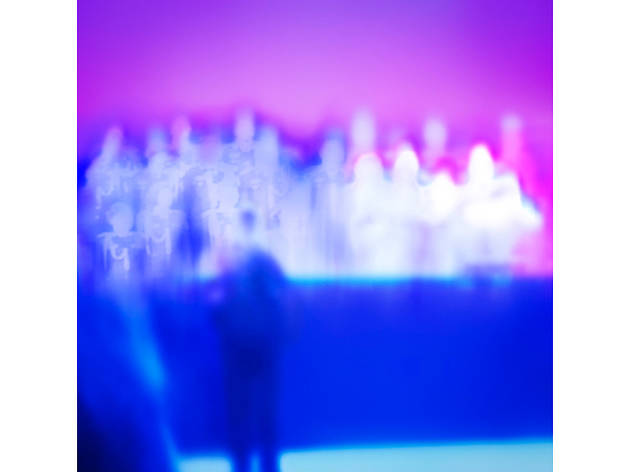 16. Tim Hecker, Love Streams
Why we're into it
The addition of heavily processed choir recordings into Tim Hecker's tonal palette on Love Streams marks a stylistic departure from his previously instrumental-only work. Nonetheless, Hecker approaches the vocal samples much the same way he approaches guitar, synth and organ—as a material to be stretched and diffused into eerie textures. His ambient landscapes have always felt visual: colorful, high-definition and almost architectural in their organization and vastness. Here, indistinct bodies inhabit that overwhelming fog—figures in which you might recognize yourself should you look closely enough.—Rohan Samarth
Listen to: "Castrati Stack"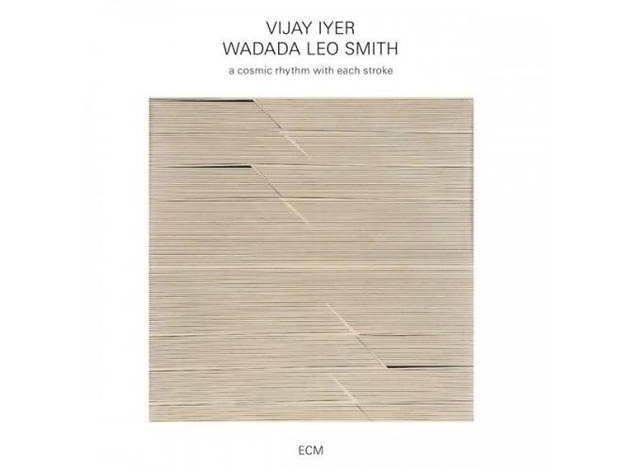 17. Vijay Iyer and Wadada Leo Smith, A Cosmic Rhythm with Each Stroke
Why we're into it
Contemporary pianist Iyer and leading 1960s trumpeter Smith share a certain proclivity toward stylistic wandering and exploration. The latter emerged in radical avant-garde scenes where he put to use a command of classical music, a bluesy touch and a love of free improvisation, while the younger jazzer has explored Indian classical Carnatic influences, as well as Western classical compositions. The duo's seven-part suite here amalgamates those multitudinous talents into agile improvisatory soundscapes in a spare duet form with occasional electronic flourishes—resulting in one of the most innovative releases in jazz in recent years.—Ro Samarth
Listen to: "Passages"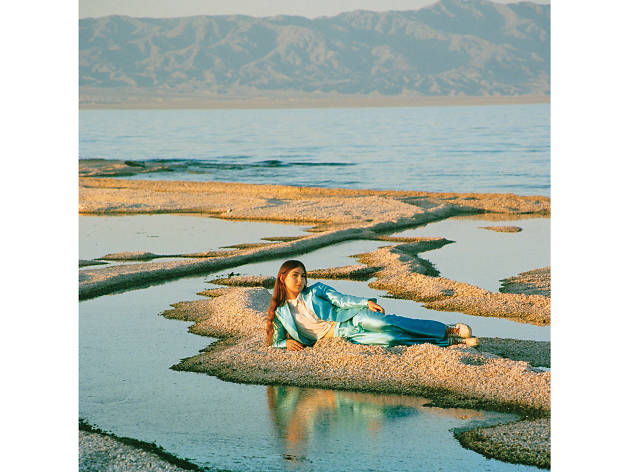 18. Weyes Blood, Front Row Seat to Earth
Why we're into it
At first blush, Weyes Blood's latest album could easily be mistaken for a long-forgotten folk record from the late '60s; an immaculately produced collection of songs built around the layered harmonies of Natalie Mering's versatile voice. Listen closely and you'll hear hints of modernity—a digitized choir singing the decidedly contemporary phrase "YOLO" and a triumphant synthesizer fanfare in the final minutes of "Do You Need My Love." Front Row Seat to Earth is one of the year's most thoughtful homages to a specific musical era, but it wisely doesn't lose sight of the present.—Zach Long
Listen to: "Do You Need My Love"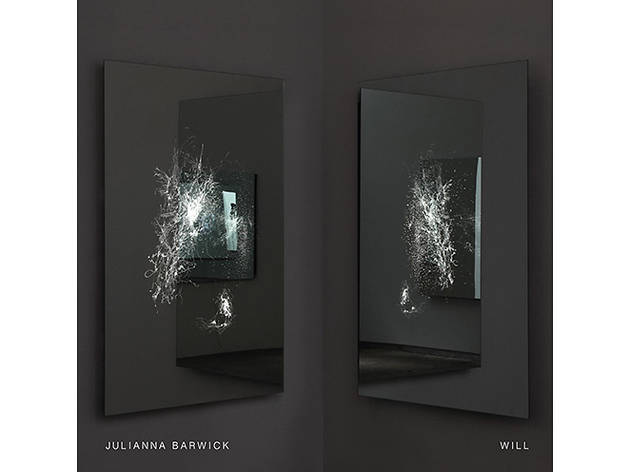 19. Julianna Barwick, Will
Why we're into it
The transition from Barwick's 2011 debut, The Magic Place, to 2013's Nepenthe was one of expansion: moving from ethereal whimsy to heartbreaking majesty with the addition of poignant, precise orchestral arrangements. On Will, songs like opener "St Apollonia"—with its watery piano and sparse vocals—seem to travel back inward, but really, she's learned to make intimate, inside spaces sound cosmic. That combination of feeling simultaneously small and vast gives the new album its unique emotional register, bringing the world into our most isolated parts.—Rohan Samarth
Listen to: "Nebula"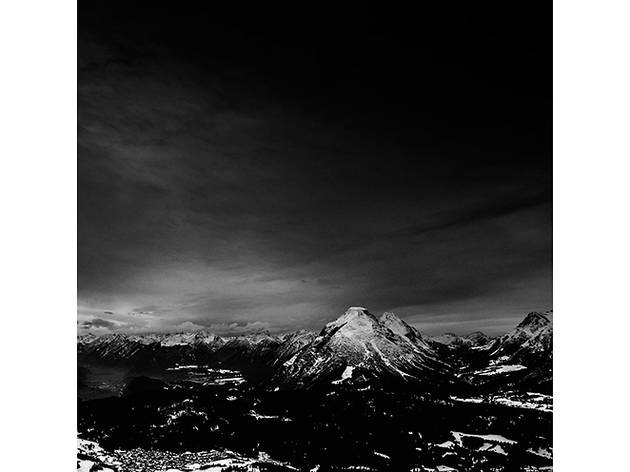 Why we're into it
Ilian Tape has put out a handful of exceptional 12-inch singles since the Zenker Brothers started the Munich-based label in 2007. The brothers' affinity towards a constantly developing sound is evident in Ilian Tape's discography, with recent EPs from Stenny, Andrea and Djrum vs. Struction breaking away from traditional techno in favor of broken beats, industrial and atmospheric sounds. It's only fitting, then, that the elusive Skee Mask joined the Ilian Tape family in 2014. Only the label's second full-length album to date—the first coming from the Zenker Brothers themselves—Shred more-than lives up to its hype. A dynamic composition of breakbeat, jungle and ambient, the album is just as powerful as it is peaceful.—Vivienne van Vliet
Listen to: "Shred 08"
Show more
Listen to the best albums of 2016
Remember last year's best albums?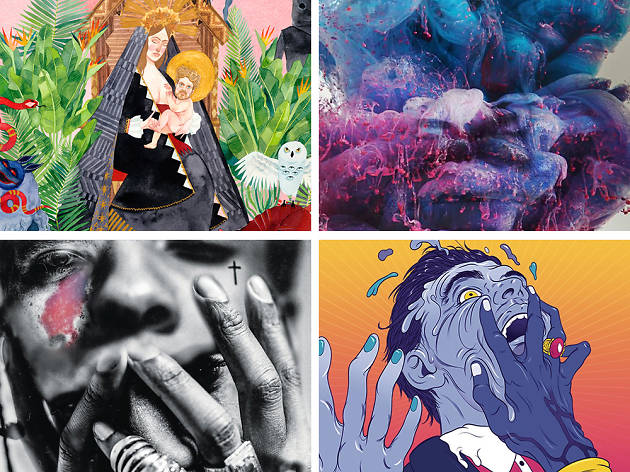 We narrowed down our top 25 picks of 2015—including albums from Björk and Miguel