Ex Hex + EULA + Household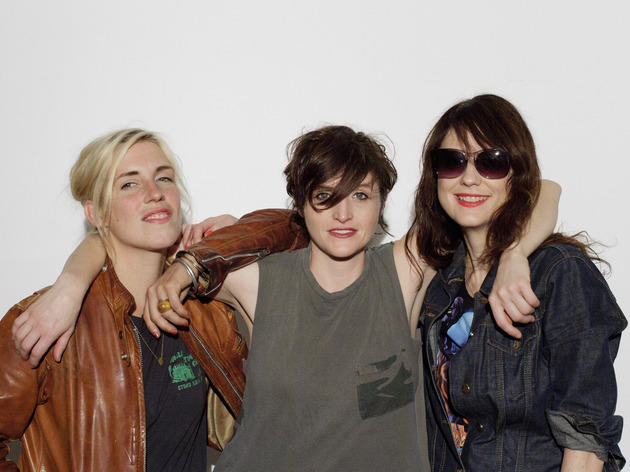 When latter-day supergroup Wild Flag folded after an all-too-brief run, abandoning its anthem-thirsty following, the question was, who would pick up the slack? Enter ex–WF guitarist Mary Timony and her self-described power trio, Ex Hex, who've grabbed the riffstastic reins WF left for them. Forced to take a bit of a backseat to the star power of her bandmate Carrie Brownstein, the Sleater-Kinney veteran and Portlandia hotshot, Timony is front and center in Ex Hex, dishing out lo-fi guitar slaying 'n' hooks galore.
As a D.C. mainstay with serious Dischord Records cred—check out her early-'90s math-punk outfit, Autoclave—Timony is a bona fide underground-rock hero. Along with Pavement, Unsane and Yo La Tengo, she helped Matador Records ascend to legendary heights with her beloved, influential trio Helium.
But whereas heavenly angular licks and slanted rhythms made Helium records like Pirate Prude life-changers, Ex Hex (named after Timony's 2005 solo record) plays a straightforward, fetching noise-pop racket in the vein of the K Records stable. On the group's just-released three-song debut EP, Timony, Betsy Wright and Laura Harris bust out the delicious ear candy. The leader throws down her throaty wail and sweet riffs on the addictive VU-ish chugger "Hot and Cold," then amps it up on jangling firecracker "Waterfall" and grungy stomper "Everywhere." The trio hammers out playful tunes that are catchy as heck—glammy, surf-splashed and enhanced with an FM-radio classic-rock edge. Here's hoping a full-length is right around the corner.—Brad Cohan