Mike Pride's From Bacteria to Boys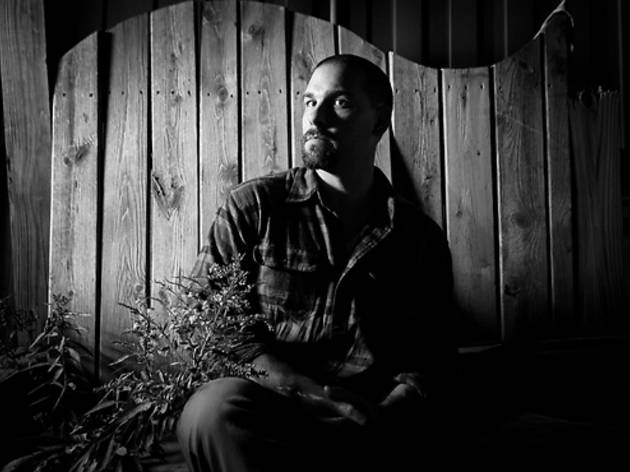 Brooklyn's avant-jazz scene is a perpetually bustling beast, piloted not only by saxophone visionaries like Darius Jones, Tim Berne and Jon Irabagon, but increasingly by a community of intrepid drummers doubling as virtuoso composers. Among recent releases, Tomas Fujiwara & the Hook Up's The Air Is Different, Ches Smith and These Arches' Hammered and the Gerald Cleaver–led Black Host's Life in the Sugar Candle Mines (due later this month) are all percussionist-guided revelations.
Now, fellow drums purveyor Mike Pride is bolstering the borough's skins-thwacking mastery even further, with not just one but two exceptional records that are polar opposites of each other. Pride can be found slaying across Brooklyn, his presence ubiquitous at DIY noise joints like Death by Audio and jazz hubs such as ShapeShifter Lab. His just-released twosome of Birthing Days and Drummer's Corpse, both on AUM Fidelity, manifest that distinction.
Fittingly, Pride's jazz troupe From Bacteria to Boys illuminates the miracle of life with Birthing Days, a record inspired by the birth of his first child. The cover art—a trippy pic of Pride's son—depicts the album's concept. The tunes are alive, grooving and swinging with vibrant postbop rollick, highlighted by a synth-driven swagger. Its bouncy sound echoes the Zen that Pride has found as a father. Still, he hasn't gone completely soft: On the antithetical Drummer's Corpse, Pride conjures memories of John Zorn's Naked City and Painkiller, inflicting death-jazz destruction. But have no fear: This week's record-release celebration focuses on Birthing Days. Bring the kids.—Brad Cohan
Buy Drummer's Corpse on iTunes