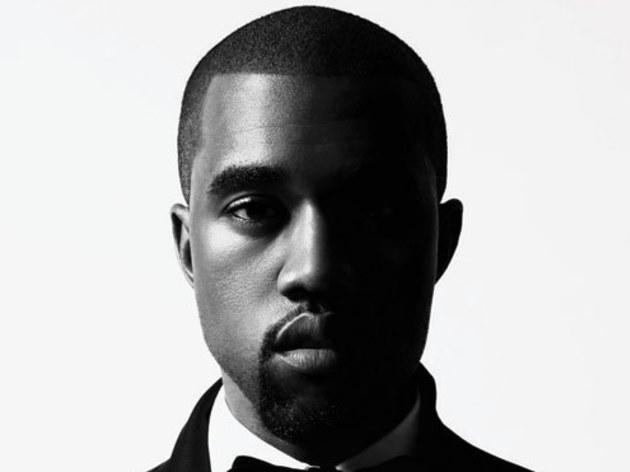 TONY weekly Spotify playlist
Check out our Music critics' top tracks of the week.
We open this week with "Clique"—the latest single from Kanye & Co.'s brand-new GOOD Music effort, Cruel Summer—selected by Sophie Harris. "Ain't nobody fresher than my motherfuckin' clique," raps Big Sean on the intro, and once you've heard his own loopy verse followed by fierce turns from Jay-Z and Ye himself, you'll have a hard time arguing with him.
Hank Shteamer nominates a track from righteous Atlanta foursome Royal Thunder, who opened for—and practically eclipsed—buzzy Arkansas doom-metalists Pallbearer at Knitting Factory last week. Even if bluesified hard rock isn't your thing, we're betting Mlny Parsonz's throaty wail will thrill you all the same.
TONY Music intern Rachel Sonis was swept away by the dreamy new Calexico album, Algiers (sample song titles: "Puerto," "Sinner in the Sea," "Fortune Teller"); she picks the title track, because it makes her feel like she's been whisked away to a sunny Mediterranean island. (Not dirty old New York, then.) Calexico plays Webster Hall October 13.
If you spent the weekend soaking up the last rays of summer, you'll dig "Cali in a Cup" by Woods, chosen by Marley Lynch—who moved to NYC from sunny California and says this track makes her homesick in the best possible way. Woods has a new LP, Bend Beyond, due September 18, and the band hits Music Hall of Williamsburg on November 3.
Finally, we bring you a track from Ed Sheeran, who plays a sold-out show at Terminal 5 this coming Friday, September 21. In a Q&A you can read in the next issue of TONY, Sheeran tells Sophie Harris that the tour so far has been one long Beatles-style screamathon. In honor of the British singer-songwriter making it big stateside, Sophie chooses Sheeran's hit single "The A Team" from his U.S. debut, +. Listen on Spotify below, and check out the singer's Live at TONY in-office performance here. Oh, and look out for his duet with Taylor Swift in October!
Stream our previous playlists:
001 April 24, 2012: Beach House, Andrew Bird, Rush, Iasos, 10cc, Barb Jungr, Levon Helm
002 May 2, 2012: Death Grips, Japandroids, Daughn Gibson, Jack White, Robert Turman
003 May 7, 2012: Tune-Yards, Amadou & Mariam, Santigold, Free Form Funky Freqs, Beastie Boys
004 May 14, 2012: Afghan Whigs, Here We Go Magic, Norah Jones, Michael Kiwanuka, Sara Watkins
005 May 21, 2012: Future of the Left, Kindness, Lindsey Buckingham, Gravenhurst, Bee Gees
006 May 29, 2012: Japandroids, Best Coast, Killer Mike, Steve Lehman, Huw M
007 June 4, 2012: Sigur Rós, Azealia Banks, Joe McPhee, Hank Williams, Sara Watkins
008 June 11, 2012: Carly Rae Jepsen, The Walkmen, Ed Sheeran, Von Shakes, Laurel Halo
009 June 18, 2012: Bobby Womack, R. Kelly, Hot Chip, The Hives, Ghost
010 June 25, 2012: Matt and Kim, Aerosmith, fun., Fiona Apple, Kishi Bashi
011 July 2, 2012: St. Vincent and David Byrne, Neneh Cherry, Cat Power, D'Angelo, Lana Del Rey
012 July 9, 2012: John Cale, Lianne La Havas, Cody Chesnutt, Zs, Bill Fay
013 July 16, 2012: Iggy Pop and Bethany Cosentino, Frank Ocean, Delicate Steve, Dirty Projectors, Josh Rouse and the Long Vacations
014 July 23, 2012: The xx, No Doubt, Nas, The Cookers, The Antlers
015 July 30, 2012: Coldplay, Lemonade, Purity Ring, Jon Irabagon, Napalm Death
016 August 6, 2012: Grimes, Micachu and the Shapes, Ravi Coltrane, Grizzly Bear, Quicksand
017 August 13, 2012: Bob Mould, Prong, Kimbra, D'Angelo, Pet Shop Boys
018 August 20, 2012: My Morning Jacket, Hospitality, Animal Collective, Rodriguez, A City on a Lake
019 August 27, 2012: Matthew E. White, Flying Lotus, Katatonia, Future, Agnostic Front
020 September 4, 2012: Wild Nothing, MS MR, Grizzly Bear, Corin Tucker Band, Kreator
021 September 10, 2012: Two Door Cinema Club, Imagine Dragons, Mount Eerie, Tortoise