The best Montauk restaurants to try out east
Get high-quality beach eats on the eastern end of the Long Island shore at the best Montauk restaurants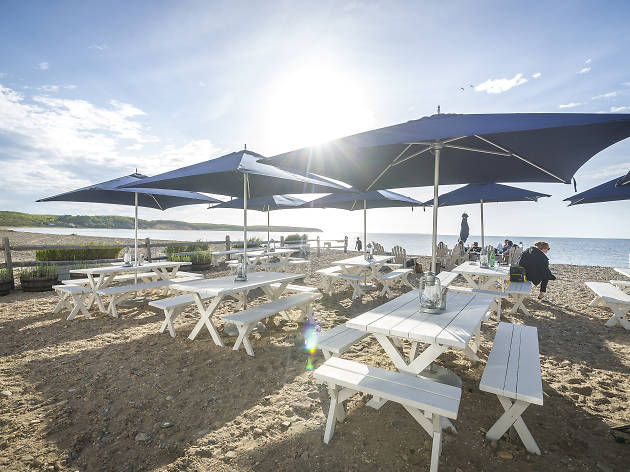 Montauk might be known as the Hamptons' more laidback cousin, but the fresh-faced crowd that descends upon the town come Memorial Day gives the weekend getaway spot a buzzy-and-breezy vibe. And while there are plenty of great Hamptons restaurants out east, we've narrowed in on Montauk's best waterfront restaurants and bars, seafood restaurants and cheap eats joints specifically for those traveling to the shore.
RECOMMENDED: Full guide to the Hamptons in NY
Looking for a waterfront restaurant?
Take in gorgeous city views with dinner and drinks at the best waterfront restaurants NYC has to offer
Read more
Sponsored listing
Wallabout Seafood & Co.
Hoping to add to the vibrant tradition of Brooklyn's culinary scene, Wallabout Brooklyn marks a return to simple seasonal fare. The menu, a product of young creative talents in the kitchen paired with a little Brooklyn flare . We aspire to become a favorite of the Fort Greene community; a locally-sourced seafood restaurant where the menu is effortless, the food fresh, and the brownstone atmosphere familiar. Our name is conceived as a tribute to the historic district accompanying Wallabout Bay. All told, at the heart of Wallabout is the notion that food can transport you; that the right combination of attentive service, good lighting, and inspired cooking can create a memorable experience.