Where to get lunch in Lower Midtown West
Quick bite: El SabrosoYou'll be forgiven if you've passed this lunch counter a hundred times and never noticed it. Located in a freight corridor off one of...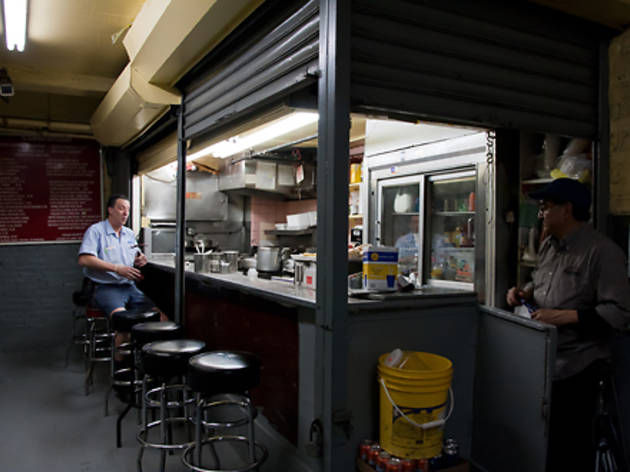 1/3
Photograph: Jakob N. Layman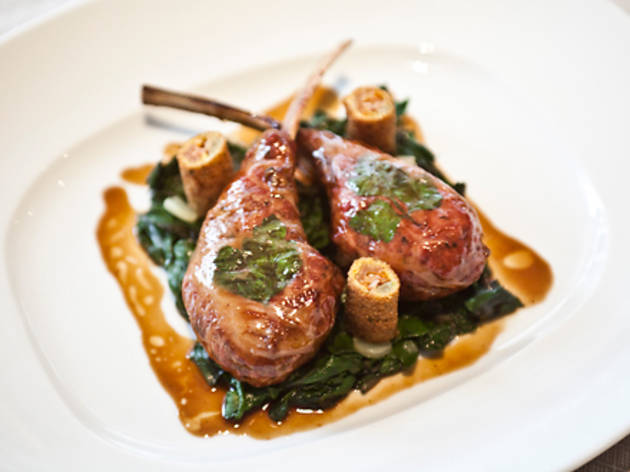 2/3
Photograph: Jolie Ruben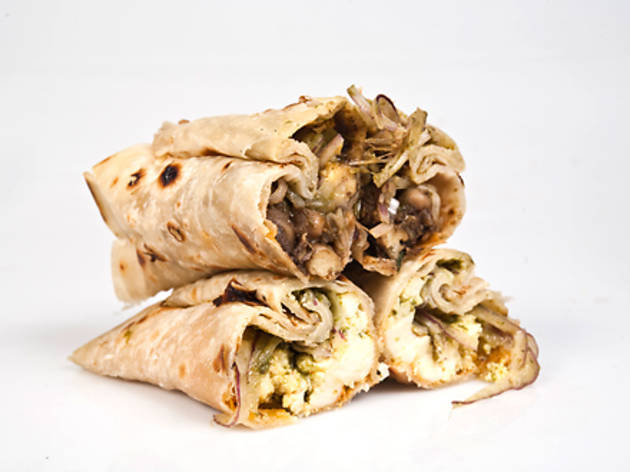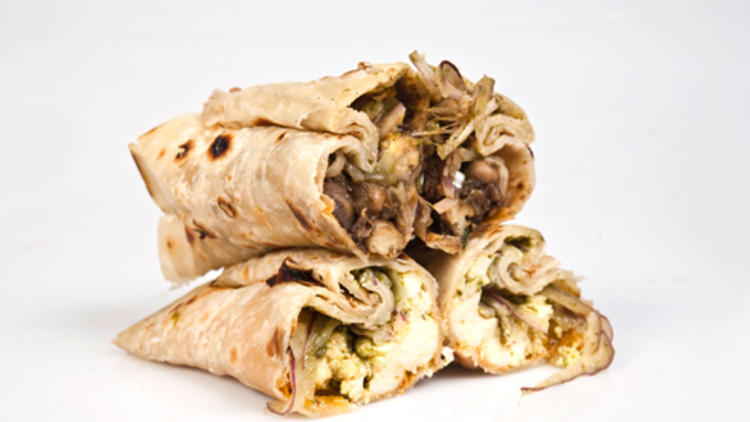 3/3
Photograph: Jolie Ruben
The Kati Roll Company
The Kati Roll Company
Quick bite:El Sabroso
You'll be forgiven if you've passed this lunch counter a hundred times and never noticed it. Located in a freight corridor off one of the narrow old buildings in the Fashion District, it's easily overlooked. But if you brave the slightly forbidding entryway, you'll be rewarded with baked pork chops and fragrant sauted steak and onions, plus hearty stews of chicken, beef or hen, chewy tripe, and chunks of goat with beans and rice. Even better, nothing on the menu costs more than $6. 265 W 37th St between Seventh and Eighth Aves (212-284-1118)
Business lunch:Ai Fiori
Chef Michael White's new spot in the Setai hotel provides some much-needed swankiness in an area short on business-lunch destinations. The dark wood and floor-to-ceiling windows will impress any client before you've even started your pitch. Order the sumptuous agnolotti—pasta pockets filled with veal and served in a black-truffle sauce ($23)—or an excellent Pat LaFrieda burger, topped with slices of heirloom tomato and smoky slabs of Nueske's bacon ($19). Or try the daytime prix fixe: an appetizer and an entre or pasta dish in reduced portions for $35. Setai hotel, 400 Fifth Ave at 36th St, second floor (212-613-8660, aifiorinyc.com)
Delivery: The Kati Roll Company
In 2002, the KRC opened in Greenwich Village, and by the time it added a midtown branch in 2005, skinny Indian wraps had become ubiquitous. Lunchers fell in love with Kati Roll's flatbreads surrounding succulent meats, vegetables and cheese. Copycats in carts and trucks have since popped up everywhere, and the KRC has stepped up its game, recently adding a special shrimp-masala roll created by Top Chef contestant Angelo Sosa. All the rolls are small enough that you'll want a pair, which range from $5.50 for the egg-filled Unda Roll to $11.50 for the kebab with egg. During prime lunchtime, the line extends out the door, so delivery is your best bet: The minimum is $20, easily met if you gather some officemates for a group order. 49 W 39th St between Fifth and Sixth Aves (212-730-4280, thekatirollcompany.com)
Sponsored listing
Settepani
Settepani may not serve the "seven breads" that its name recalls, but it does offer up a widely varied menu of Italian flatbreads, salads, pastas and other entrees. Start out with small bites like the spicy jumbo shrimps ($12), assorted bruschetta ($8) or flatbread with prosciutto and arugula ($14) before moving on to larger dishes. Why not follow the Italian tradition and order both a primi and secondi course? The spaghetti di mare with assorted seafood ($20) might lead to the grilled branzino ($27), and the bucatini with sardines, pine nuts, fennel and black currant ($18) would go nicely with the osso bucco with saffron risotto ($32). It's not just for dinner, either—stop in before 4pm to order off the egg-laden brunch menu. Go for the classics, like quiche with ham and gruyere ($12) or eggs benedict ($14), or order up a freshly made flatbread for breakfast. When in Rome, right? 
Venue says: "Join us EVERY Thursday from 7:00 pm - 10:00 pm for Ode to Harlem: A Night of Live Jazz! OUTDOOR CAFE IS NOW OPEN"