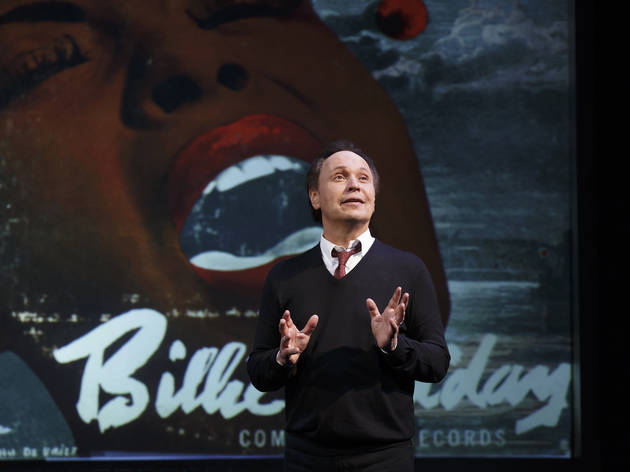 1/4
Photograph: Carol Rosegg
700 Sundays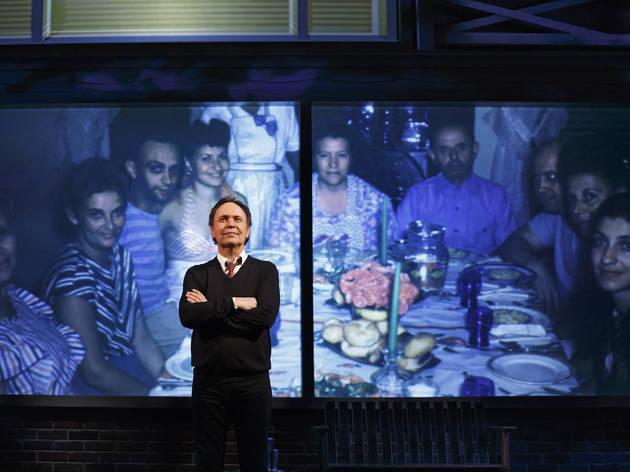 2/4
Photograph: Carol Rosegg
700 Sundays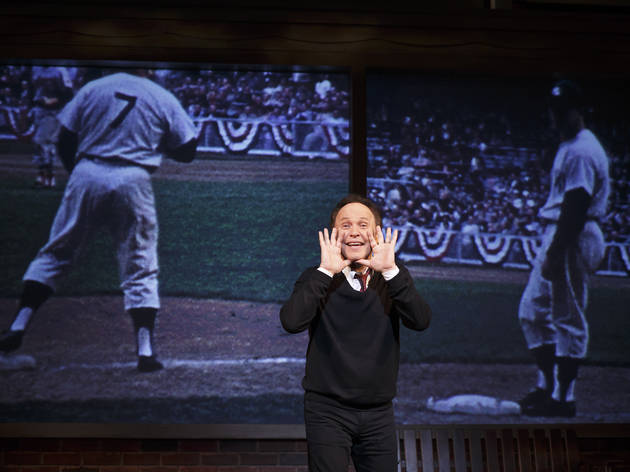 3/4
Photograph: Carol Rosegg
700 Sundays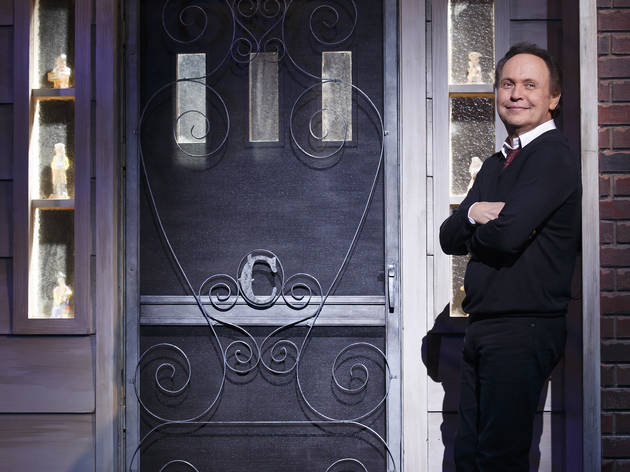 4/4
Photograph: Carol Rosegg
700 Sundays
700 Sundays. Imperial Theatre (see Broadway). By Billy Crystal. Directed by Des McAnuff. With Crystal. Running time: 2hrs 35mins. One intermission.
700 Sundays: in brief
Comedy legend Billy Crystal brings his hit one-man show back to Broadway, where it had a sold-out run in 2005. Reminiscing about his childhood, his father, his early love of jazz and his inevitable path to showbiz, Crystal spins a heartwarming and hilarious coming-of-age tale.
700 Sundays: theater review by David Cote
I won't flatter Billy Crystal by saying he hasn't aged a bit: He's a little older and slower than when he debuted this theatrical memoir on Broadway nine years ago. True, the 65-year-old looks amazingly young (how he avoids aging is one area not mined for humor). But what really stands the test of time is 700 Sundays itself, an unabashedly sentimental but laugh-filled portrait of the artist as family clown, nerd and Jewish everykid. While most comedians revel in tortured childhoods or horrid parents, Crystal proudly lets his normal flag fly.
Playing the bemused, occasionally flustered observer serves Crystal as well as it did Bill Cosby and Jerry Seinfeld. And he observed much growing up in Long Island, traveling into the city with his jazz-impresario father and hobnobbing with the likes of Billie Holiday. Apart from an obligatory Obamacare joke, the monologue is basically the same: a seriocomic routine about embarrassing relatives, teenage hormonal angst and sports humiliations, with special attention paid to his hard-working yet dreamy father. Aiming for both your heartstrings and your funny bone, Crystal hits both.—Theater review by David Cote
THE BOTTOM LINE: The veteran comic revives his bittersweet and touching theatrical memoir.
Follow David Cote on Twitter: @davidcote
Ticket Offers from Time Out New York
Looking for tickets to a Broadway or Off Broadway show? Time Out Offers brings you terrific discounts on tickets to the latest New York theater. Want even more ideas? Check out Time Out New York's complete listings of Broadway, Off Broadway and Off-Off Broadway shows, and browse all available tickets.