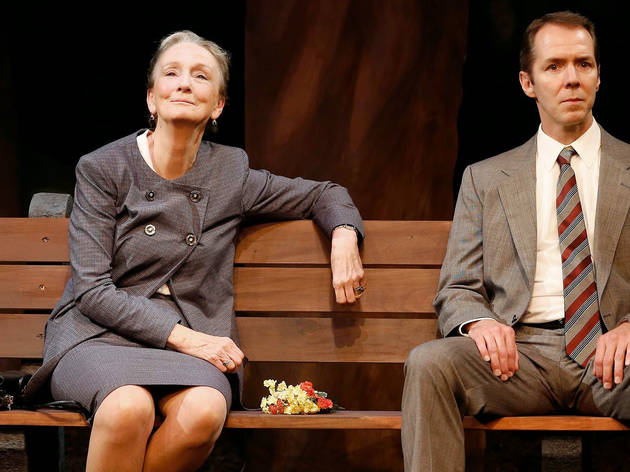 1/5
Photograph: Carol Rosegg
A Walk in the Woods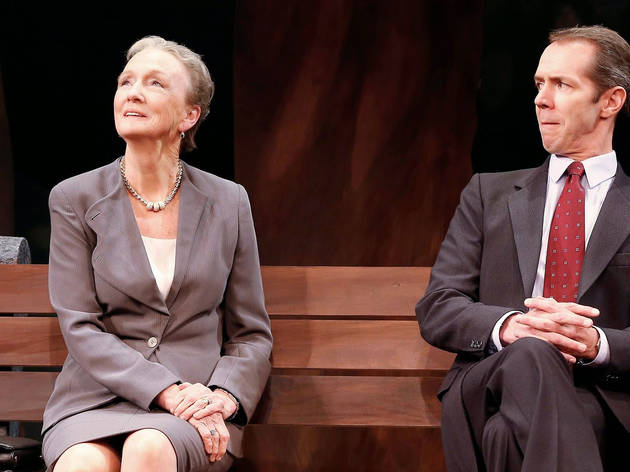 2/5
Photograph: Carol Rosegg
A Walk in the Woods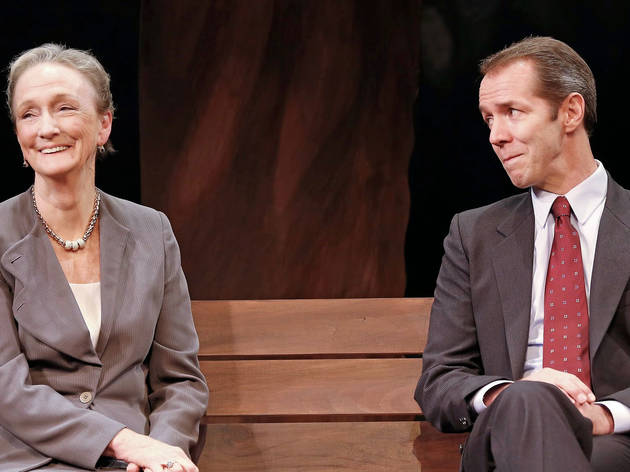 3/5
Photograph: Carol Rosegg
A Walk in the Woods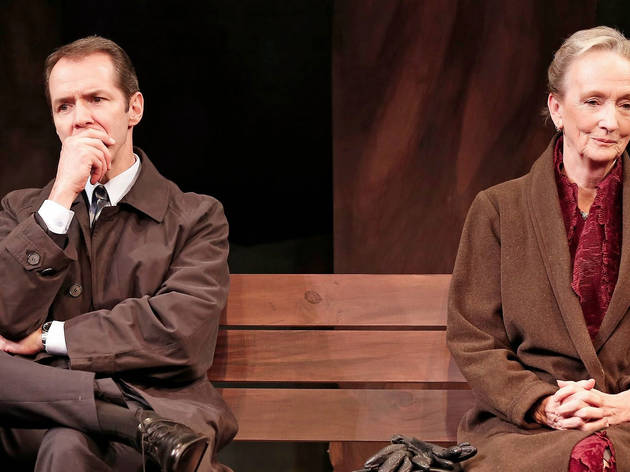 4/5
Photograph: Carol Rosegg
A Walk in the Woods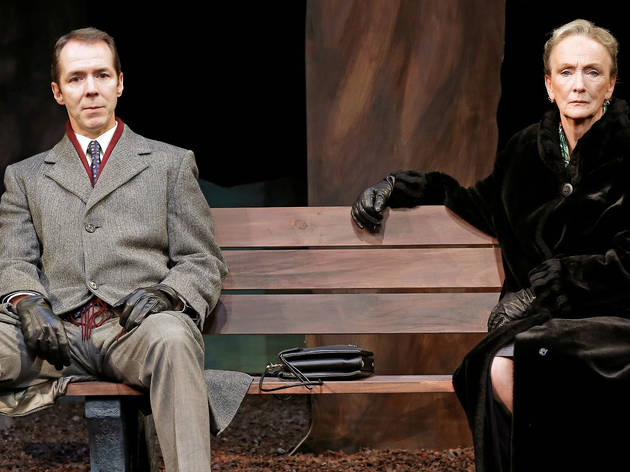 5/5
Photograph: Carol Rosegg
A Walk in the Woods
A Walk in the Woods. Theatre Row (see Off Broadway). By Lee Blessing. Directed by Jonathan Silverstein. With Kathleen Chalfant, Paul Niebanck. Running time: 1hr 45mins. One intermission.
A Walk in the Woods: In brief
The formidable Kathleen Chalfant (in a role originally played by a man) costars with Paul Niebanck in a revival of Lee Blessing's 1988 two-hander about international diplomacy toward the end of the Cold War. Jonathan Silverstein directs for his Keen Company.
A Walk in the Woods: Theater review by Helen Shaw
Keen Company remounts Lee Blessing's 1988 nuclear-negotiation drama, A Walk in the Woods, and despite a well-brushed production, it doesn't make the case for awaking this sleepy little play. Jonathan Silverstein's respectful version finds no new heat or wisdom in the sauntering two-hander; those particular horrors have cooled or changed, and Blessing's insights don't transcend his moment. Bizarrely enough, though, it can make you nostalgic for the Cold War. The world back then seems so calm, so civilized, so full of Russians and Americans sentimentally recognizing their common humanity. Was nuclear detente always so…huggable?
Stimulated by an actual event in which diplomats escaped the bargaining table, Blessing hypothesized a series of revealing talks. Idealistic American John Honeyman (Niebanck) can't pin down weary Russian Irina Botvinnik (Chalfant); she can't get him to realize that superpowers will always prefer delay to peace. Silverstein is happy in his choice to change Botvinnik's gender—Chalfant unrolls her fantastic Russian accent, and her twinkling mischief leavens the play's inertia. Scott Bradley's set is a crinkling storybook forest—paper leaves fall, watercolor lindens dream. It's excruciatingly lovely—a Geneva that, as Botvinnik says, gives no sense of urgency, war or tension. The entire notion of drama-as-conflict curls up like a squirrel and snoozes in this pretty place. So, perhaps, will you.—Theater review by Helen Shaw
THE BOTTOM LINE Time has not been kind to this subdued talkfest between Yanks and Soviets.