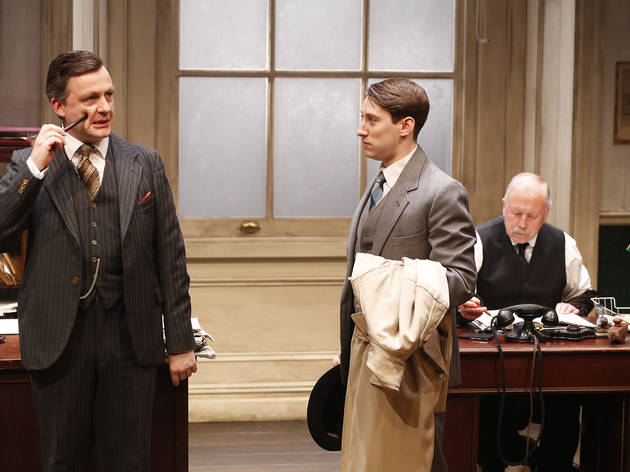 1/6
Photograph: Carol Rosegg
Cornelius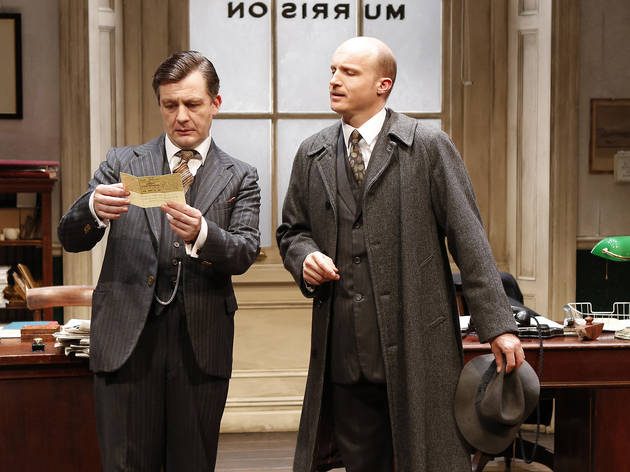 2/6
Photograph: Carol Rosegg
Cornelius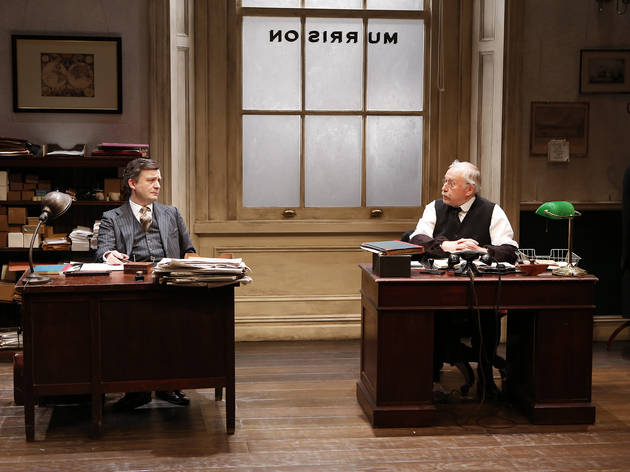 3/6
Photograph: Carol Rosegg
Cornelius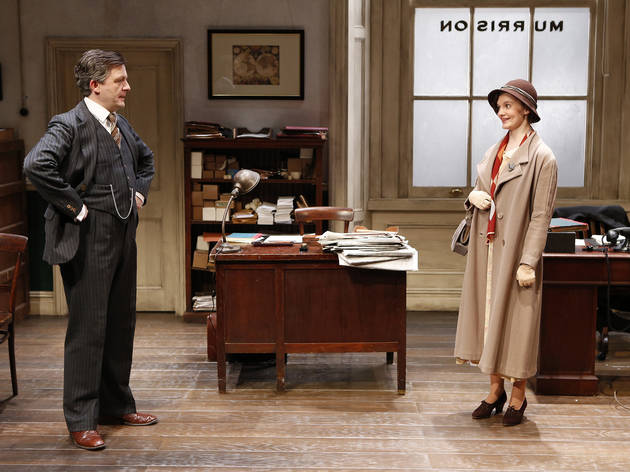 4/6
Photograph: Carol Rosegg
Cornelius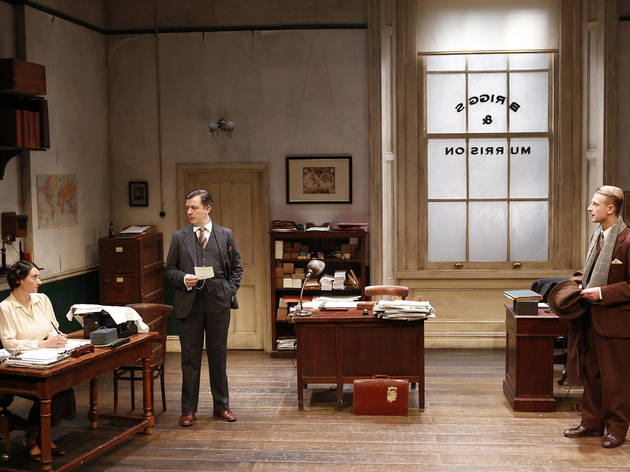 5/6
Photograph: Carol Rosegg
Cornelius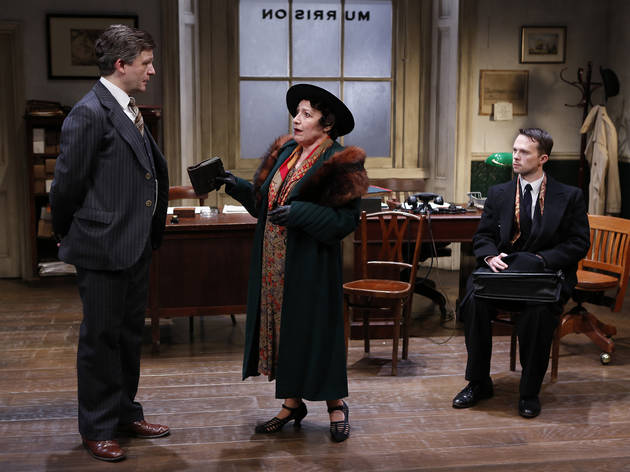 6/6
Photograph: Carol Rosegg
Cornelius
Cornelius. 59E59 (see Off Broadway). By J.B. Priestley. Dir. Sam Yates. With ensemble cast. 2hrs 15mins. One intermission.
Cornelius: plot synopsis
Sam Yates directs the New York premiere of J.B. Priestley's largely forgotten 1935 portrait of an English aluminum company foiled by the postcrash economy. Alan Cox leads the Finborough Theatre cast of this Brits Off Broadway offering.
Cornelius: theater review
In J.B. Priestley's 1935 comic drama Cornelius, office activity—sending telegraphs, totting up ledgers—approximates life's bustle and flow. The experience of watching it, however, is one of strangely increasing stillness. Of course, we are actually witnessing a death. It's not a very big death, just a lovable little aluminum import company, led by Cornelius (Alan Cox), a middle-aged dreamer who yearns for Peru. The firm struggles: Senior partner Murrison (Jamie Newall) makes a last-ditch sales effort; Cornelius harangues creditors with a diatribe against international capitalism. But of course, it's not enough. Priestley distracts us with workplace-comedy clichés, such as the spinster secretary (wonderful Pandora Colin) vying with the beautiful new one (Emily Barber). His own eye, though, remains on the truth: The "open" system has started locking its doors.
Director Sam Yates's touring London production offers a quiet evening. There's a sense of a handshake completed, a playwright's protest logged and copied for the files. The company does precise justice to the script; David Woodhead's intentionally worn-out set observes every detail, down to a handy supply of stamps. But a theatrical contract is usually fulfilled more… well, generously. Certainly this tale could vibrate with rage and gallows humor, or its clear-eyed concern about wasted human lives could call up a resonating ache. Unfortunately, Priestley left much dependent on his titular character (he wrote it for Ralph Richardson), and Cox can't manage. The actor displays a strange kind of agitation, doing takes to the audience, even mugging. Perhaps he means to recall the thin West End comedies Priestley was critiquing, but it's a shame to ruin a work so relevant with a performance style so palpably out-of-date.—Theater review by Helen Shaw