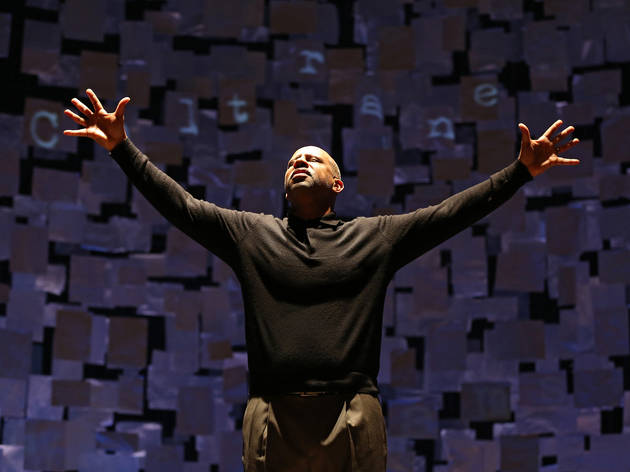 1/4
Photograph: Joan Marcus
How I Learned What I Learned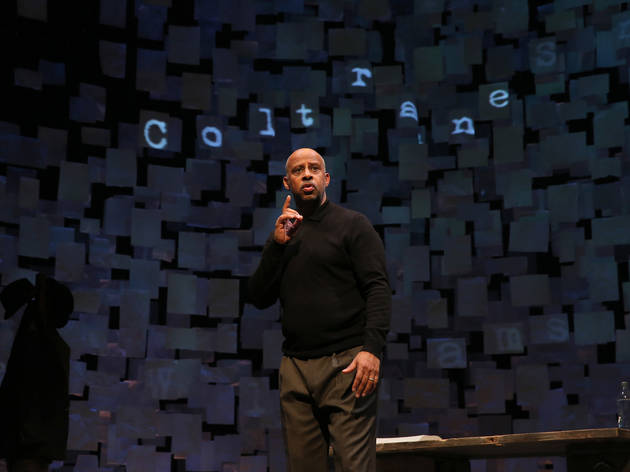 2/4
Photograph: Joan Marcus
How I Learned What I Learned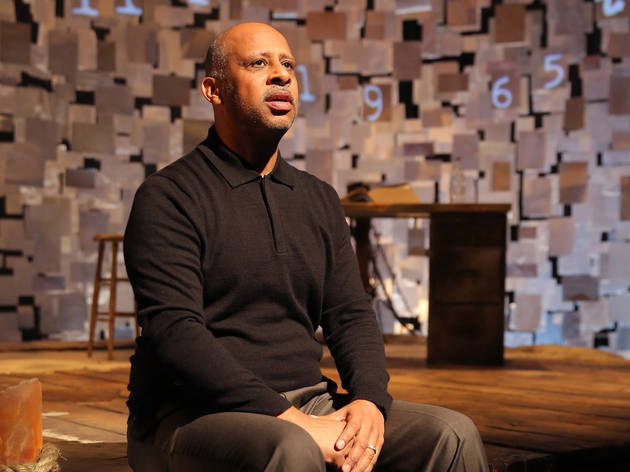 3/4
Photograph: Joan Marcus
How I Learned What I Learned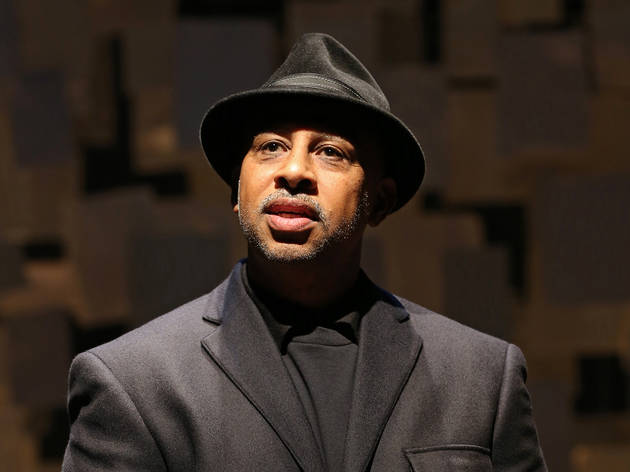 4/4
Photograph: Joan Marcus
How I Learned What I Learned
How I Learned What I Learned. Pershing Square Signature Center (see Off Broadway). By August Wilson. Directed by Todd Kreidler. With Ruben Santiago-Hudson. Running time: 1hr 20mins. No intermission.
How I Learned What I Learned: in brief
Ruben Santiago-Hudson plays the great American dramatist August Wilson in the NYC premiere of the late writer's autobiographical solo show. Cocreator Todd Kreidler directs for Signature Theatre.
How I Learned What I Learned: theater review by Adam Feldman
It is a blessing that August Wilson, who died at 60 in 2005, lived long enough to complete all ten plays of his mighty American Century Cycle, but one can't help wondering what the great chronicler of African-American culture might have crafted next. How I Learned What I Learned—a solo memoir that he created (with director Todd Kreidler) and performed in 2003—is now getting its New York premiere, with the adept Ruben Santiago-Hudson in Wilson's capacious shoes.
Limning his young adulthood as an aspiring poet in Pittsburgh, the playwright offers an evocatively literary collection of detailed personal anecdotes, weighted by eloquent outrage at racial discrimination but lightened with folksy humor; as in his plays, moments of tenderness and dignity alternate with episodes of desperation and violence. While the piece may not represent a major addition to the Wilson canon, it is a worthy reminder of what we are missing.—Theater review by Adam Feldman
THE BOTTOM LINE A finely woven one-man show depicts the early life of the late August Wilson.
Follow Adam Feldman on Twitter: @FeldmanAdam
Ticket Offers from Time Out New York
Looking for tickets to a Broadway or Off Broadway show? Time Out Offers brings you terrific discounts on tickets to the latest New York theater. Want even more ideas? Check out Time Out New York's complete listings of Broadway, Off Broadway and Off-Off Broadway shows, and browse all available tickets.