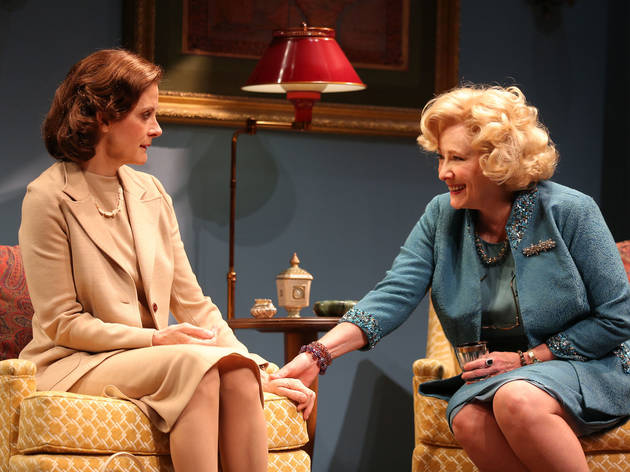 1/5
Photograph: Joan Marcus
The Old Friends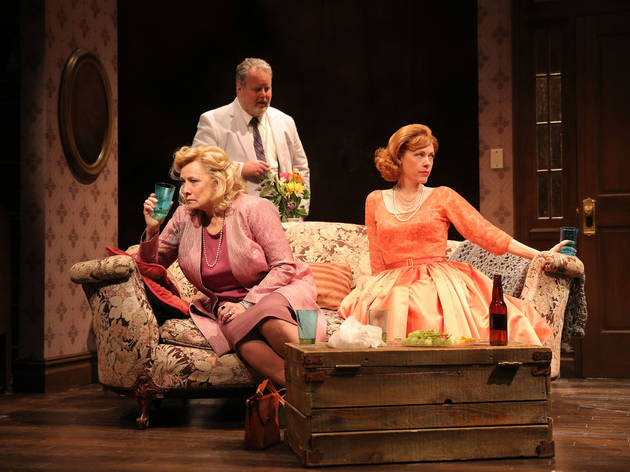 2/5
Photograph: Joan Marcus
The Old Friends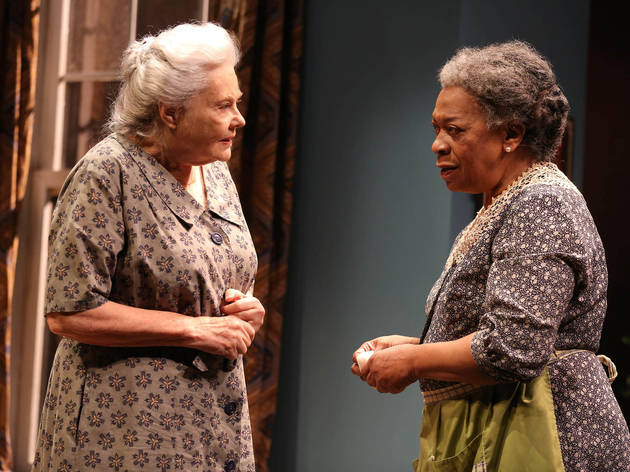 3/5
Photograph: Joan Marcus
The Old Friends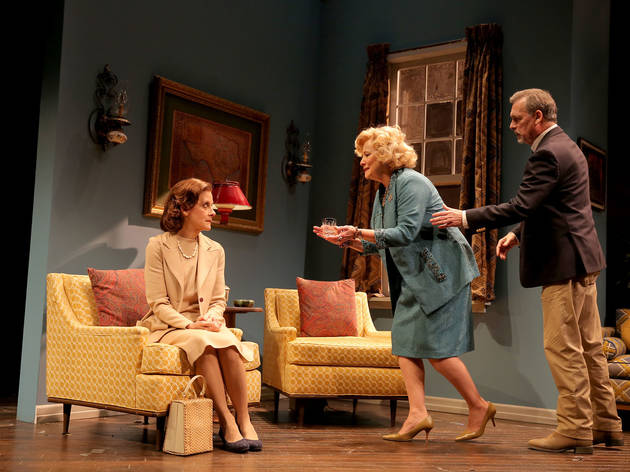 4/5
Photograph: Joan Marcus
The Old Friends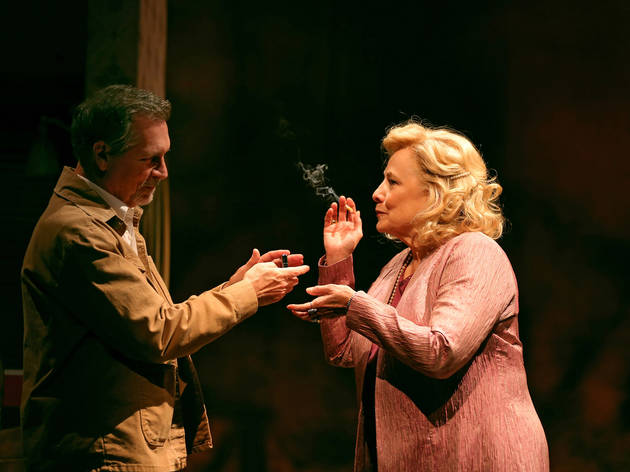 5/5
Photograph: Joan Marcus
The Old Friends
The Old Friends. Pershing Square Signature Center (see Off Broadway). By Horton Foote. Directed by Michael Wilson. With ensemble cast. Running time: 2hrs 10mins. One intermission.
The Old Friends: in brief
Betty Buckley, Lois Smith and Hallie Foote lead the cast of this previously unstaged family drama by the late American master Horton Foote, in which two long-settled Texas clans must deal with unsettling news. Longtime Foote soldier Michael Wilson directs.
The Old Friends: theater review by David Cote
By now, we've spent so many hours among the denizens of Horton Foote's Harrison, Texas, that the fictional town is as familiar as the setting of a beloved soap opera. That daytime-melodrama vibe is surprisingly present in The Old Friends, Foote's long-reworked and never-produced play about monetized human relations. Recent productions of the late master's understated gems (The Trip to Bountiful, The Orphans' Home Cycle and Dividing the Estate) have been easy to love, but this problematic piece feels as if the playwright was unconsciously channeling the influences of his contemporaries William Inge and Tennessee Williams. Shy, middle-aged lovers evoke the first writer; a boozy, ball-breaking diva reminds you of the latter. Of course, we still get Foote's folksy, nostalgic banter, under which lies great sadness and pain. But the story elements rarely coalesce to satisfaction.
Basic clarity is an issue. The first act is confusing; you may struggle to sort out who is related to whom and what terrible burdens they carry. Sybil (Hallie Foote) has returned to her hometown after years spent among the oil fields of Venezuela. Howard (Cotter Smith) is the good man she should have married, if she hadn't been scared off by his brother. Howard, though, is in thrall to drunken, manipulative Getrude (Betty Buckley), the town rich lady, who's determined not to let him slip away.
Veteran Foote director Michael Wilson keeps the uneven dramaturgy from flying too far off the rails, but even he can't impose tonal sense on the jagged terrain. The result is a well-acted and picturesque show, but one that, at times, feels like it should be squeezed between ads for diapers and Palmolive.—Theater review by David Cote
Follow David Cote on Twitter: @davidcote
Ticket Offers from Time Out New York
Looking for tickets to a Broadway or Off Broadway show? Time Out Offers brings you terrific discounts on tickets to the latest New York theater. Want even more ideas? Check out Time Out New York's complete listings of Broadway, Off Broadway and Off-Off Broadway shows, and browse all available tickets.
Rating Breakdown
5 star:

0

4 star:

0

3 star:

1

2 star:

0

1 star:

1
Unfortunately neither particularly good writing, plot development or character evolution makes this a rather boring and superficial theatrical experience. Acting is broad and obvious so one does not care about anyone in the drama or what happens. A waste of good talent is always unfortunate. I would rather have seen these actors have the opportunity to interact with one another and grow over the course of the play.
What constitutes binding ties? Are they marital, familial or just familiarity? Horton Foote looks to untangle this question in his most recent work; The Old Friends. Set in 1965 outside of Houston, Texas six adults are locked in a combustible and static pattern of interaction. The (often alcohol fueled) attacks and schemes are delivered daily. They may be dressed slightly differently from day to day, but they are the same greed, jealousy and loneliness inspired displays. These displays make for some phenomenal scenes and performances but are difficult to absorb... http://heresheisboys.com/2013/08/21/the-old-friends-review/