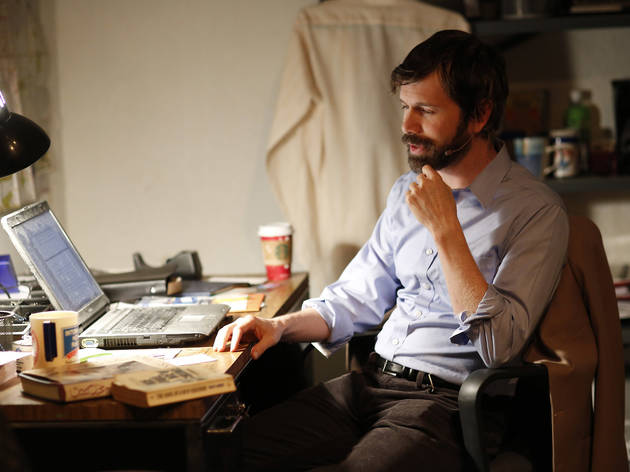 1/7
Photograph: Carol Rosegg
This Is My Office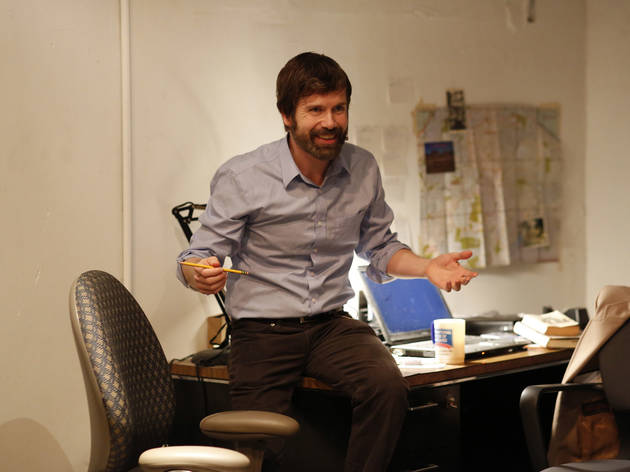 2/7
Photograph: Carol Rosegg
This Is My Office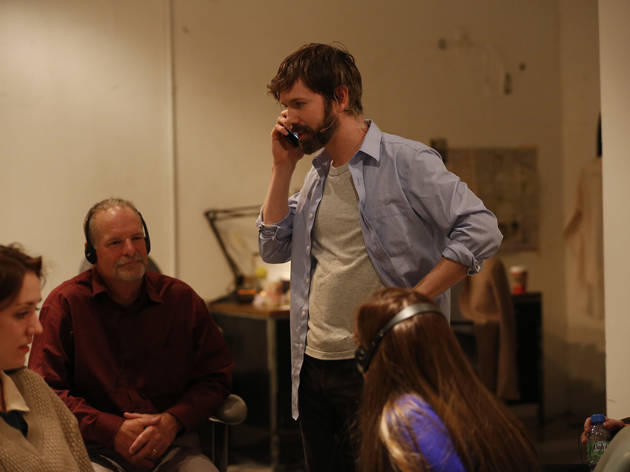 3/7
Photograph: Carol Rosegg
This Is My Office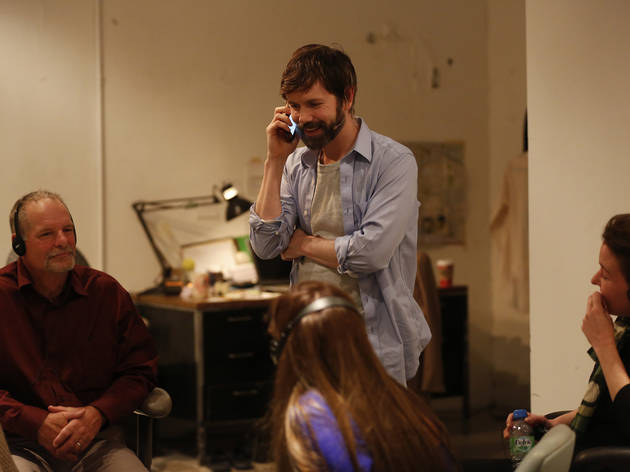 4/7
Photograph: Carol Rosegg
This Is My Office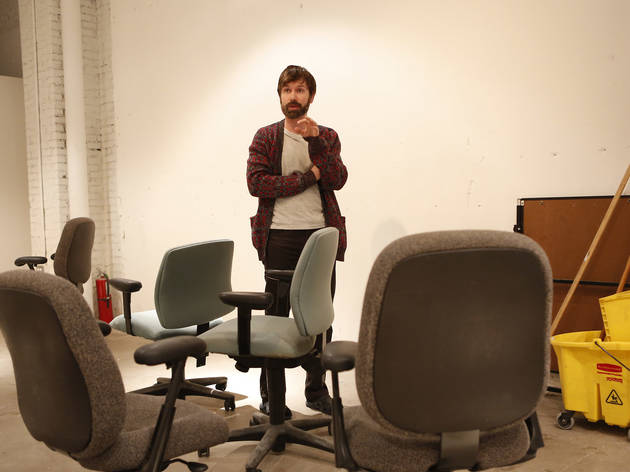 5/7
Photograph: Carol Rosegg
This Is My Office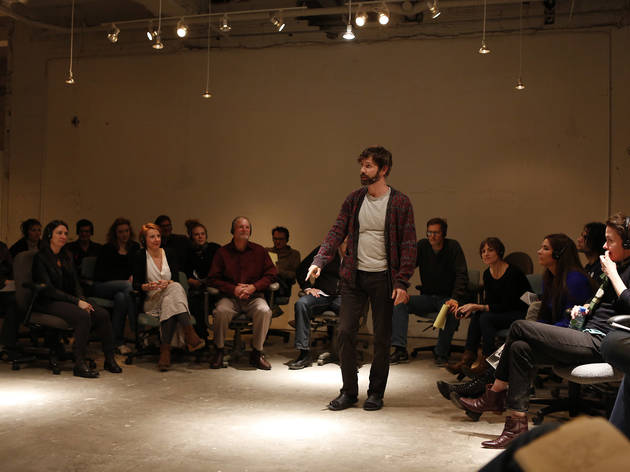 6/7
Photograph: Carol Rosegg
This Is My Office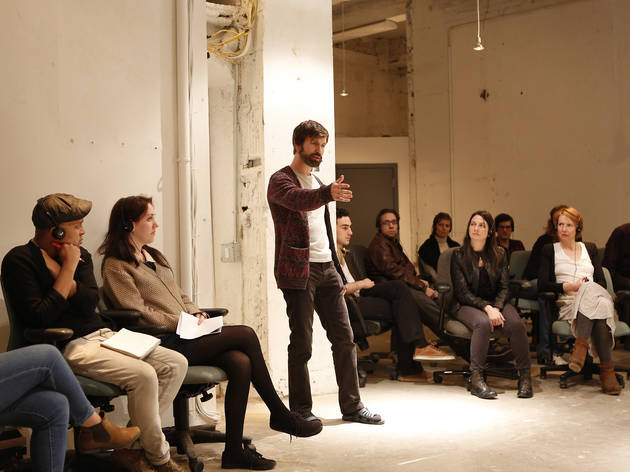 7/7
Photograph: Carol Rosegg
This Is My Office
This Is My Office. Chashama (see Off Broadway). By Andy Bragen. Directed by Davis McCallum. With David Barlow. Running time: 1hr 30mins. No intermission.
This Is My Office: in brief
In a new work by Andy Bragen, David Barlow (The Castle) plays a blocked writer who discovers that his office was also once inhabited by his late father. David McCallum (The Whale) directs a site-specific production at Chashama.
This Is My Office: theater review by Helen Shaw
Andy Bragen's This Is My Office is a meta-confessional: A playwright named Andy Bragen (played by Barlow) spirals into despair during a residency in a downtown financial building (played by a midtown raw space). And in its way, it's successful—it perfectly evokes all-too-real office fatigue.
For those tickled by references to LMCC grants, the script contains wry pleasures, and Bragen's abrupt turns—first toward mystery (Barlow-as-Bragen finds clues to his own father's work life), then to heartbroken elegy—hold promise. But those same insider audiences may sense something derivative about Davis McCallum's staging, which takes us on a site-specific tour that leads (predictably) to a design "coup."
Bragen's text seems like a series of feints at better, longer ideas; you can almost hear the different drafts as his characters shift disconcertingly. The biggest flaw, though, is pacing. Barlow milks lines for sentiment as though they're the last dregs of toner in the copier; he doesn't seem to realize that his insistent delivery just makes moments fainter.—Theater review by Helen Shaw
THE BOTTOM LINE: A site-specific artist's tale seems dislocated.
Ticket Offers from Time Out New York
Looking for tickets to a Broadway or Off Broadway show? Time Out Offers brings you terrific discounts on tickets to the latest New York theater. Want even more ideas? Check out Time Out New York's complete listings of Broadway, Off Broadway and Off-Off Broadway shows, and browse all available tickets.