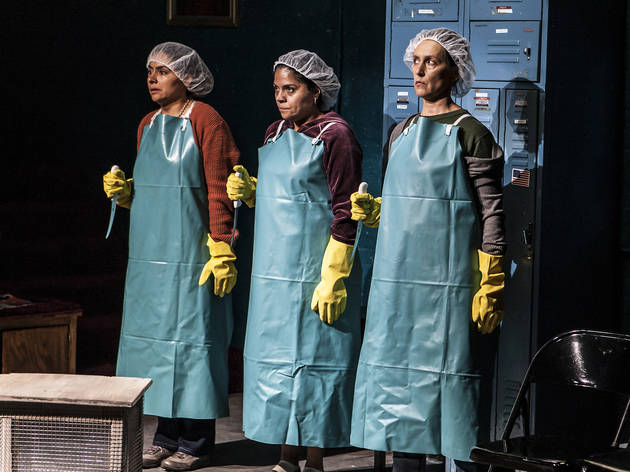 1/6
Photograph: Monique Carboni
To the Bone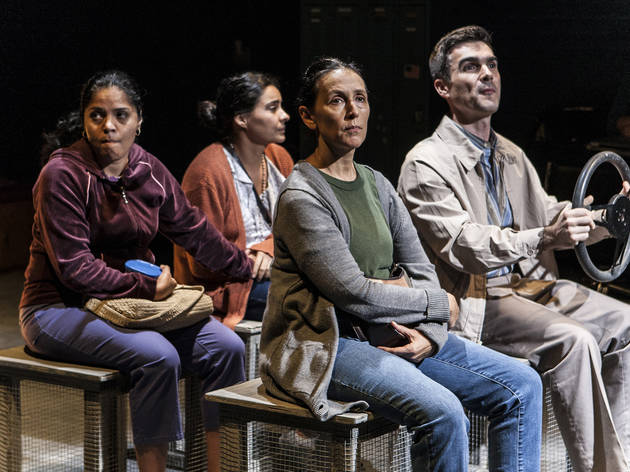 2/6
Photograph: Monique Carboni
To the Bone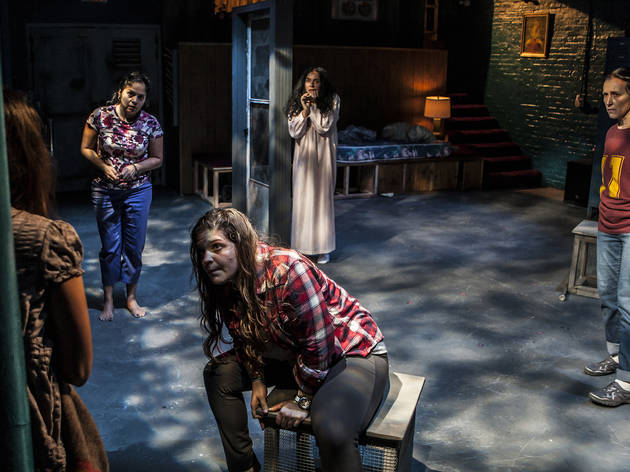 3/6
Photograph: Monique Carboni
To the Bone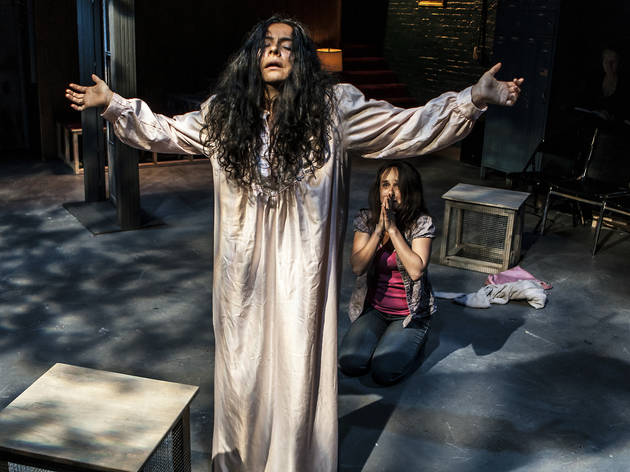 4/6
Photograph: Monique Carboni
To the Bone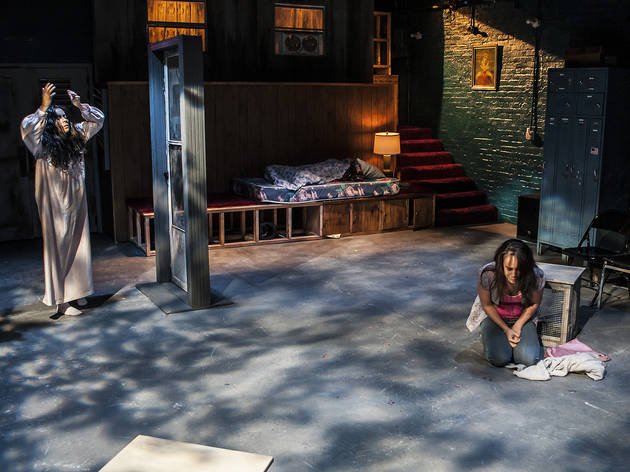 5/6
Photograph: Monique Carboni
To the Bone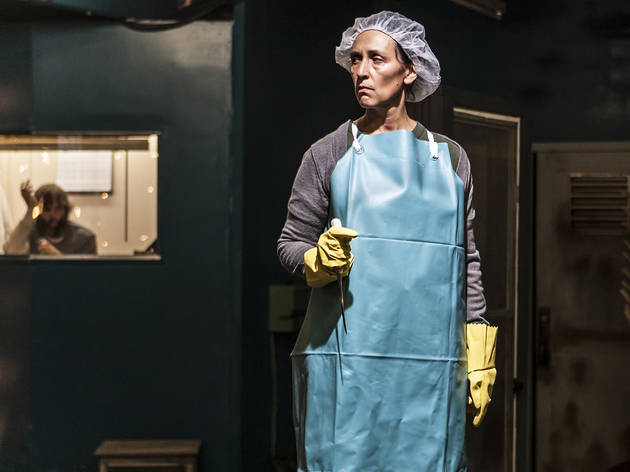 6/6
Photograph: Monique Carboni
To the Bone
To the Bone. Cherry Lane Theatre (see Off Broadway) By Lisa Ramirez. Directed by Lisa Peterson. With ensemble cast. Running time: 2hrs 5mins. One intermission.
To the Bone: In brief
Lisa Ramirez's play, drawn from interviews, depicts the lives of Latina immigrants at a poultry factory. Ramirez is also part of the cast of eight, directed by Lisa Peterson as part of the second annual Theater:Village festival, devoted this year to exploring American diversity.
To the Bone: Theater review by Christopher Kompanek
Set just north of the city in Sullivan County but taking place a world away, Lisa Ramirez's To the Bone fiercely depicts the isolation and desperation of undocumented workers in a poultry plant grasping for a sliver of a fragmented American dream. Rachel Hauck's starkly detailed set puts the audience terrifyingly close to the action as a makeshift family of Salvadorans, Hondurans and Guatemalans slugs through long workdays on an endless assembly line where the breaks are few and the conditions harsh.
They share a cramped house with the de facto matriarch, Olga (Ramirez), and her daughter Lupe (played with vivacious urgency by Paola Lázaro-Muñoz), who writes her own hip-hop numbers and skateboards to political science and law classes at the local community college. When an incident at the plant sends their lives into a tailspin, she grapples to apply what's she's learned in a world where justice is an exotic and distant land. Ramirez's rawly poetic dialogue sears the heart while Lisa Peterson's unflinching staging crafts images that haunt the mind.—Christopher Kompanek
THE BOTTOM LINE An immigrant shadow society is torn wide open in this must-see visceral drama.