Compare vintage and current scenes of NYC during the holidays
See how holiday attractions in New York, including the Rockefeller Center Christmas Tree and the New York Public Library's lions, have changed in the past century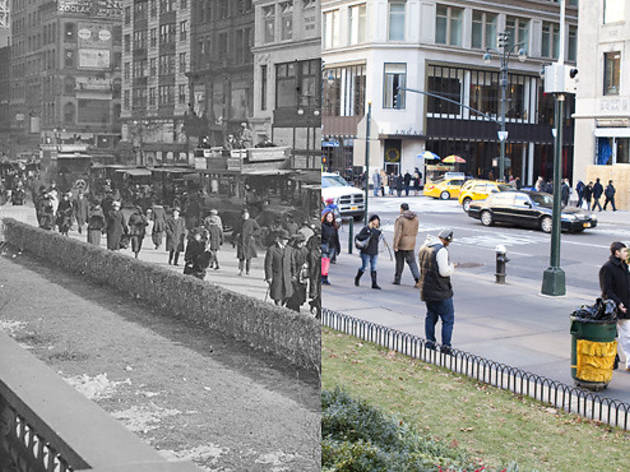 Christmas in New York
. When you're not dodging tourists staring up at the
Rockefeller Center Christmas Tree
, or fighting for space on the
NYC subway
with last-minute shoppers, the holidays are actually a lovely time of year. That's why we've created the composite images below: On the left, you'll see a vintage image of New York during the holidays; on the right, you'll see what that same Christmas
attraction
looks like today. Enjoy!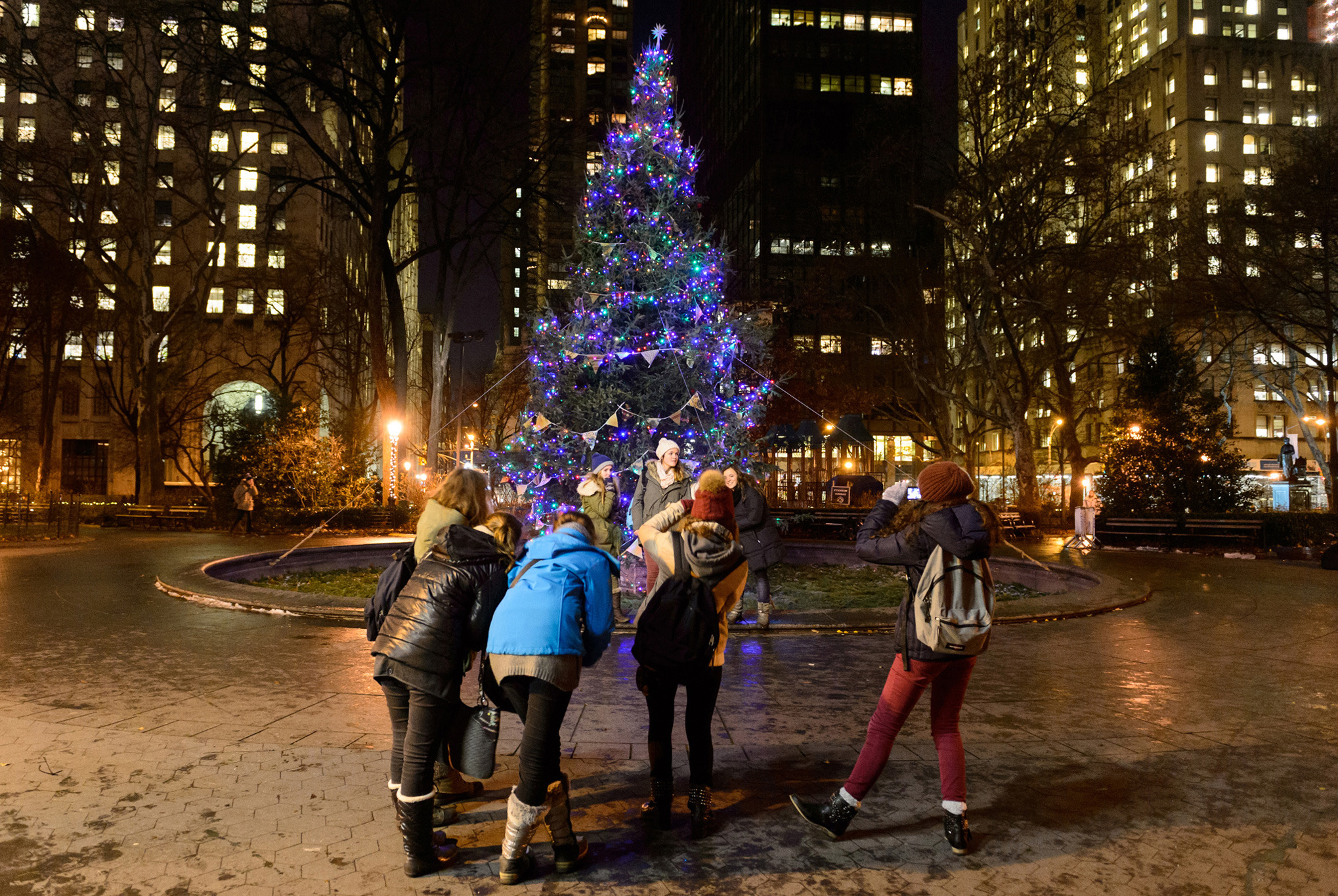 Rockefeller Center's massive conifer may get more attention, but Madison Square Park's is more storied: It was the first public Christmas tree erected in the U.S. We like to think that this tree, among the earliest in the park's history, was just as lovely and colorful as its 2013 counterpart.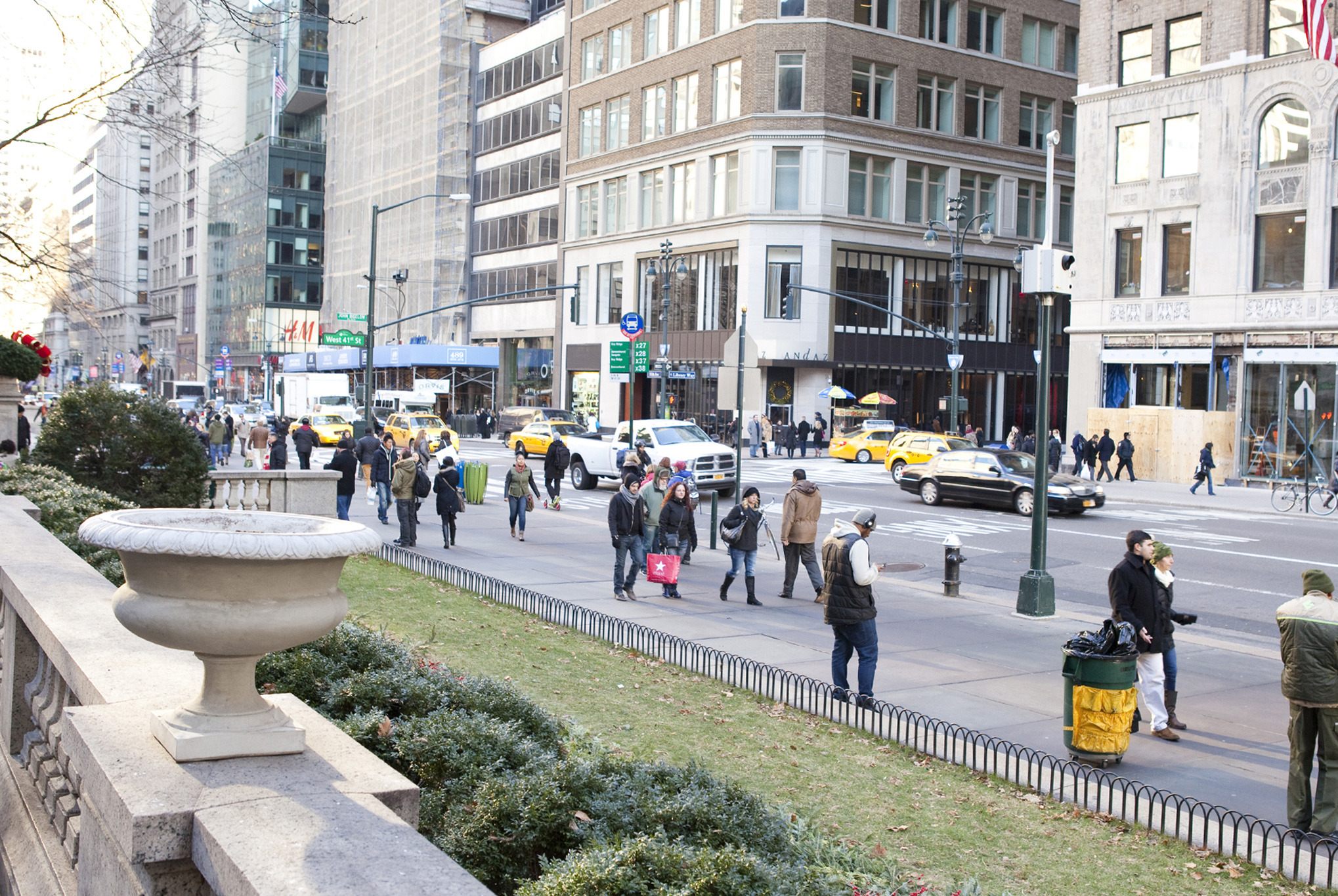 On the left: Shoppers on Fifth Avenue during the holidays in the early 20th century. On the right: Surprisingly fewer shoppers on the same thoroughfare today. (Must not have been on a weekend.)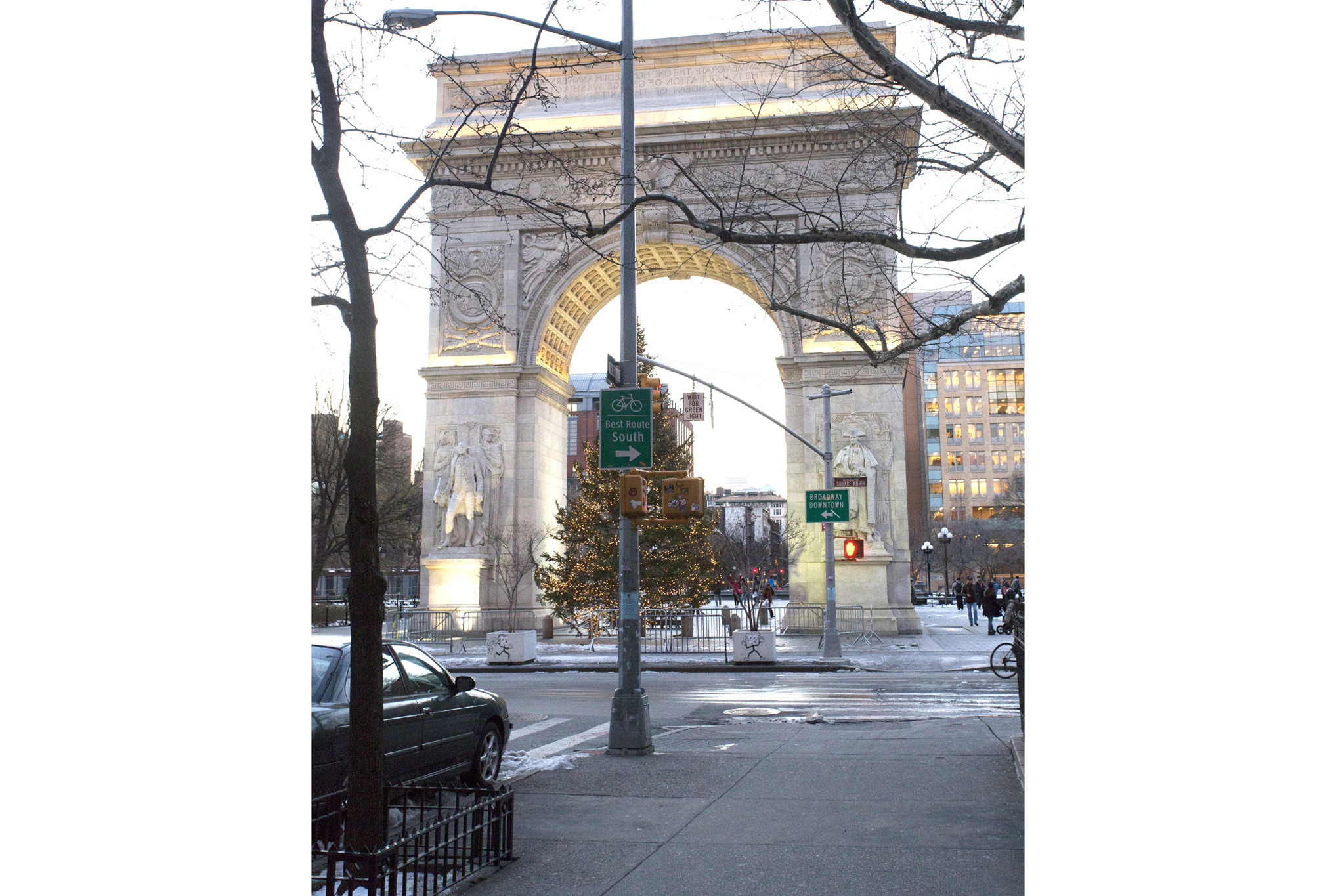 The Washington Square Arch is one of the loveliest pieces of New York City architecture; it looks even more charming in a snowstorm. (We like the modern-day tree, too, but a little snow would've been nice, eh?)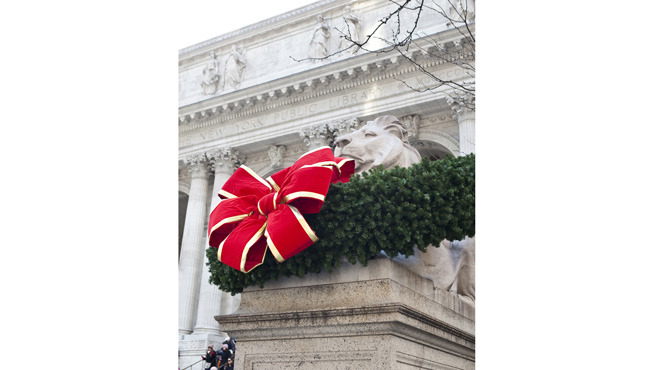 Proud Patience and Fortitude have stood guard at the entrance of the New York Public Library since 1911. For nearly a decade, the lions went bare during the holidays—after a thorough cleaning in 2004, the library determined that the Christmas wreaths caused too much damage—but this year, the statues have been gussied up again with artificial greenery. It's a Christmas miracle!
Sometimes, it's comforting to know that certain things in New York—like Central Park's expansive mall—never change. (Also, that Central Park in the snow will always be elegant and beautiful.)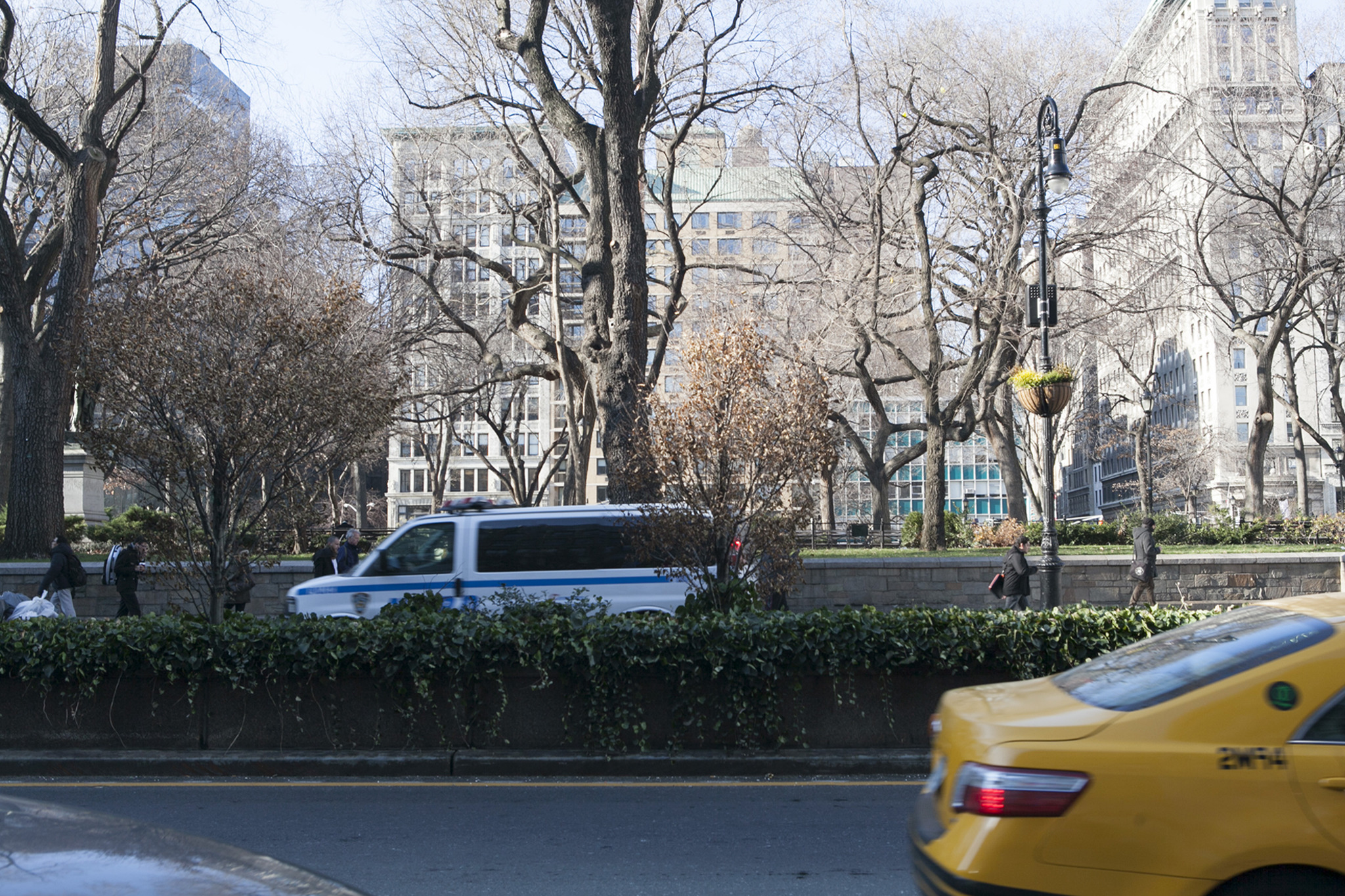 If anything, this is making us sad that there haven't been more picturesque snowfalls this year. (And that they always turn to disgusting slush within an hour of snow hitting the ground.)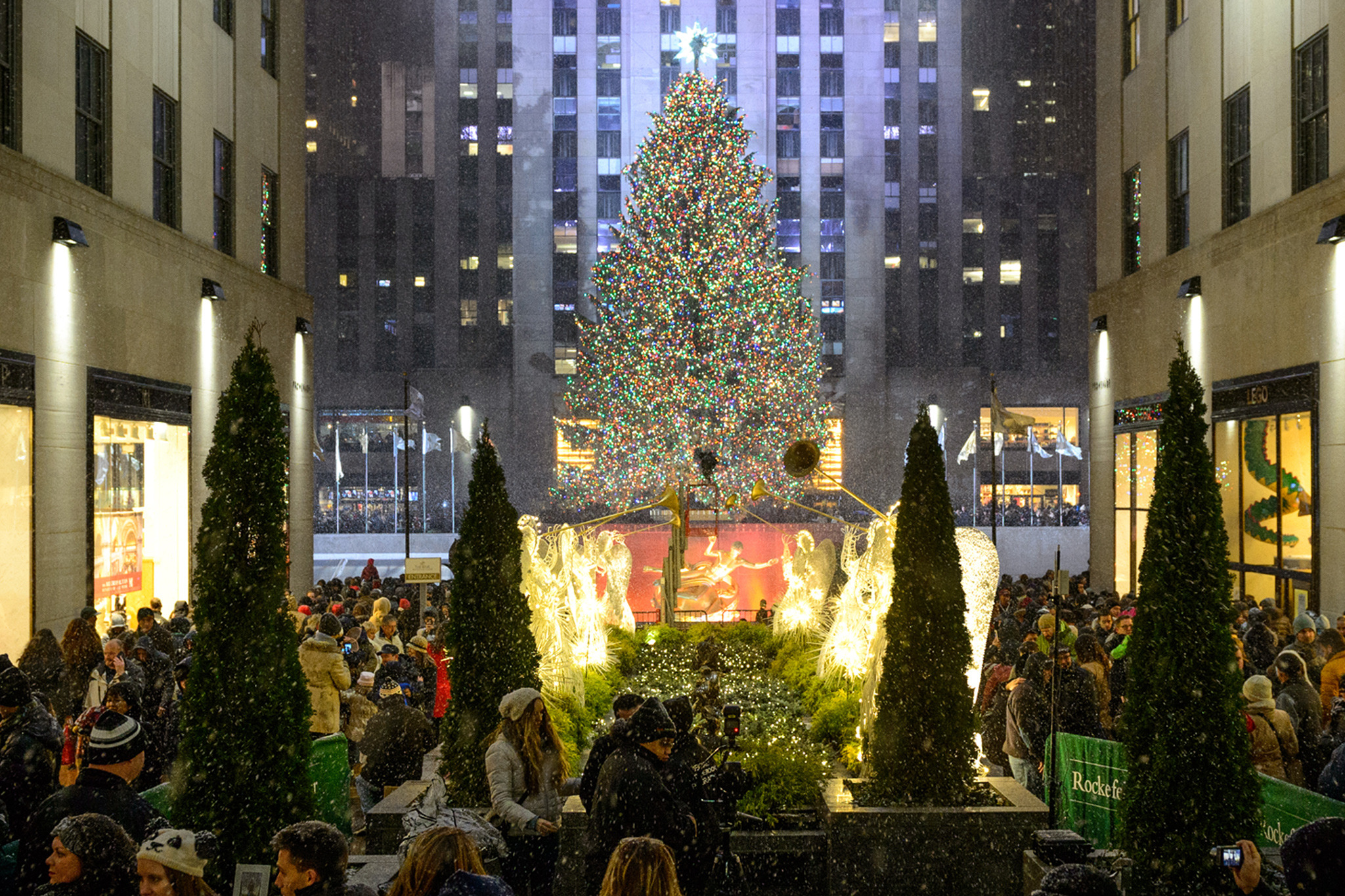 And so we end on perhaps the most famous of all of New York's Christmas attractions: the Rockefeller Center Christmas Tree. Not much has changed since the sixties—maybe it's a little bigger these days, and maybe the decorations are a little more elaborate—but it's still the same brightly lit, festive tree. Which is just as it should be.