Heads up! We're working hard to be accurate – but these are unusual times, so please always check before heading out.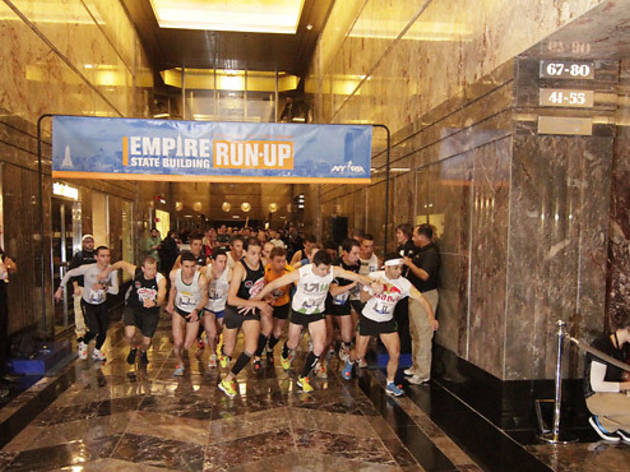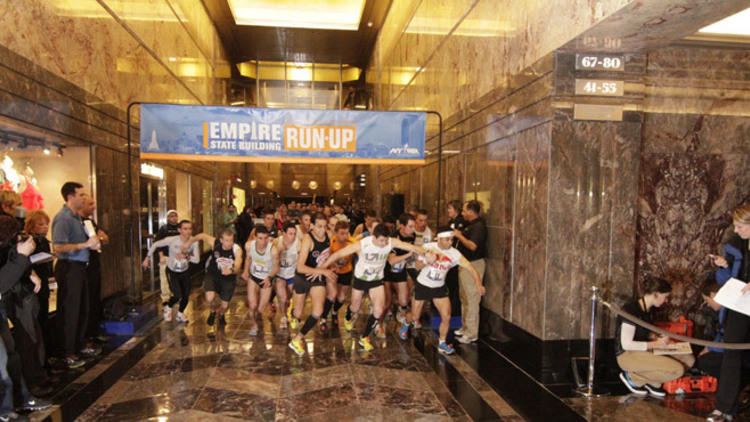 Punning/running: Punderdome and the Empire State Building Run-Up
Put your brain or your body to the test at Punderdome 3000 or the 36th Annual Empire State Building Run-Up.
Punning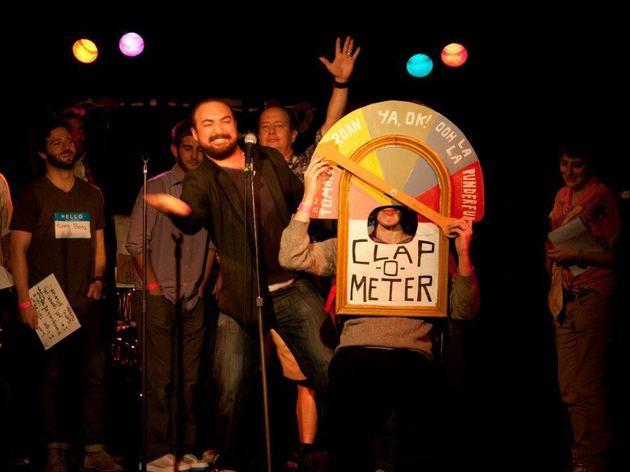 The skinny: The pun, that most democratic of jokes: At its best, it's sublimely satisfying to the reptilian part of our brains that loves easy comedy. At its worst, it produces a groan so gut-deep, it's almost as good as a belly laugh. (And if you're a dad, odds are you've already perfected the art.) The form is mined for all it's worth at this monthly tournament, hosted by Rodney Dangerfield impersonator Fred Firestone and his daughter, Jo. The first 18 word-slingers (individuals or duos) to register at the door from 7:30pm get a chance to face off, crafting puns on the fly in categories such as "the MTA" or "child stars." A Human Clap-o-Meter measures audience response, and the funniest punsmith wins…a random kitchen appliance. Think of it as a rap battle, only much nerdier.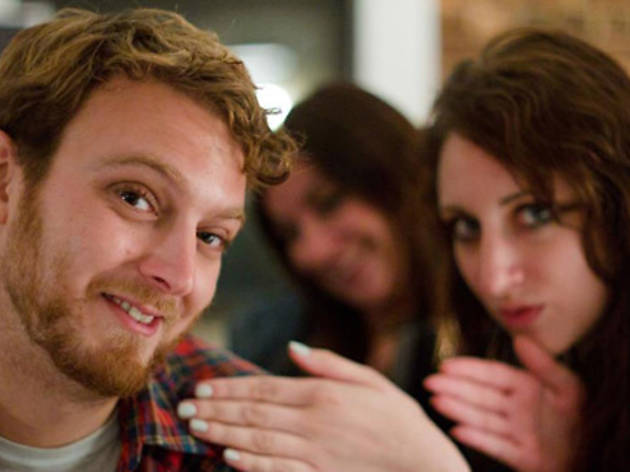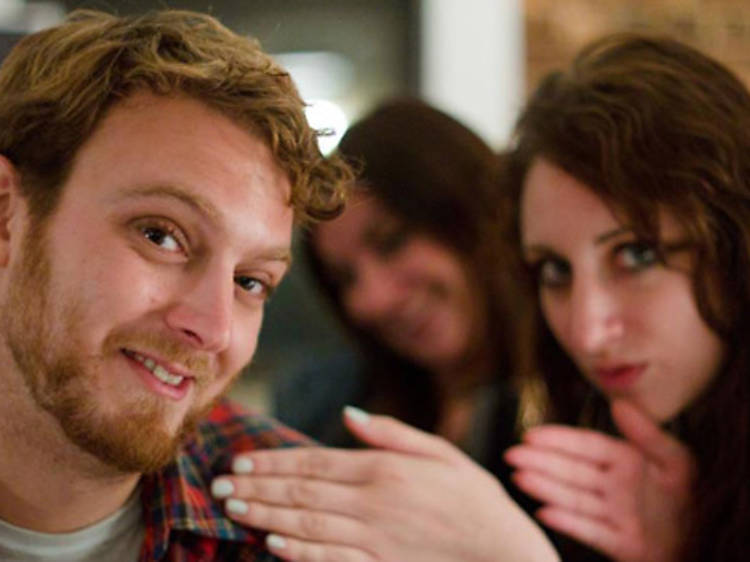 Photograph: Christopher Person
Champ: Tim "Forest Wittyker" Donnelly, 31; writer-editor; Boerum Hill, Brooklyn
Claim to fame: Five-time Punderdome winner
How he got into punning: "I was working at Trader Joe's; it's a very boring job, but they love puns there. So my friend and I would spend a lot of time behind the register just thinking of food puns. And we turned out to be a dominating force right away."
His advice: "Building your puns into a story draws the audience along; you make a puntastic voyage out of it. Start with the word you want to get to, and work your way backwards—don't try to take it top-down. And a little bit of alcohol always helps."
Sample pun: Given the category "Colonial Williamsburg": "My head was cold, and I went into this haberdasher and he said, 'Try cornered hats!' "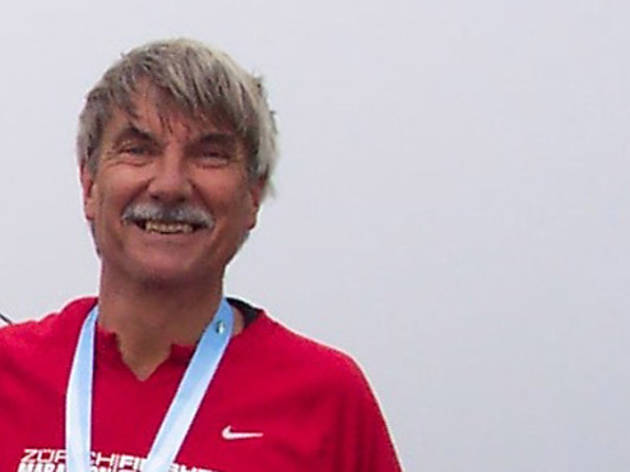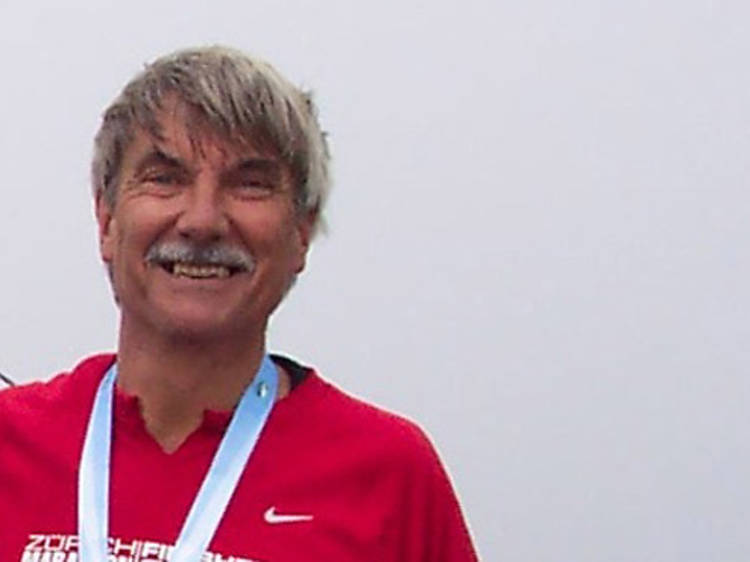 Champ: David Allard, 65; designer and inventor; Great Barrington, MA
Claim to fame: Nineteen-time Run-Up competitor
How he got into running: "When I heard there was a race that went up the Empire State Building, I was thrilled, but I thought that it was probably over my head. At the time, I felt like I was old because I was in my midforties. But now, I'm in my midsixties, and I'm feeling younger every day. I've run around 50 marathons, run up Mount Washington [in New Hampshire, the highest peak in the Northeast] eight times, and I did the Sears Tower in Chicago on my 60th birthday."
His advice: "Pace yourself. On the eighth floor, you find all of the guys who don't know what they're doing leaning against the wall, ready to have a heart attack. Also, use the handrails and take the stairs two at a time. And be courteous—the space is only 44 inches wide. We're a team when we go up that building."
Why it's worth it: "It's so exhilarating. When you do a lap around the observation deck, there's no other feeling like that. I hope to do this into my nineties—I'll crawl up the stairs if I have to."