Subway Series: See transit-focused films underground
New York's underground transit system gets its day in the sun during the Subway Series film festival.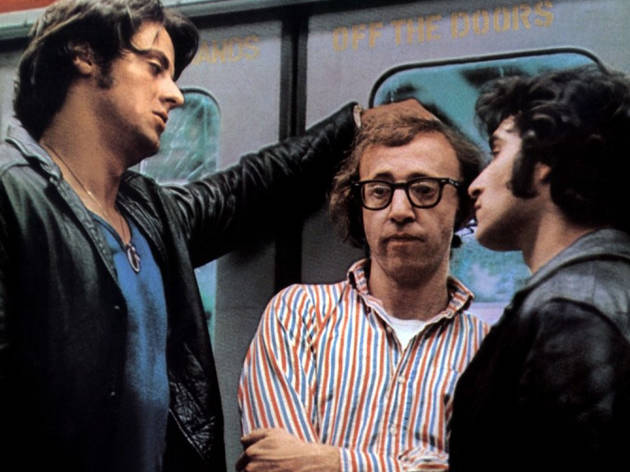 1/4
Bananas (1971) In classic Woody Allen slapstick style, Fielding Mellish (played by Allen) kicks two would-be muggers off the train. Did we mention that one of them is a young, then-unknown actor by the name of Sylvester Stallone?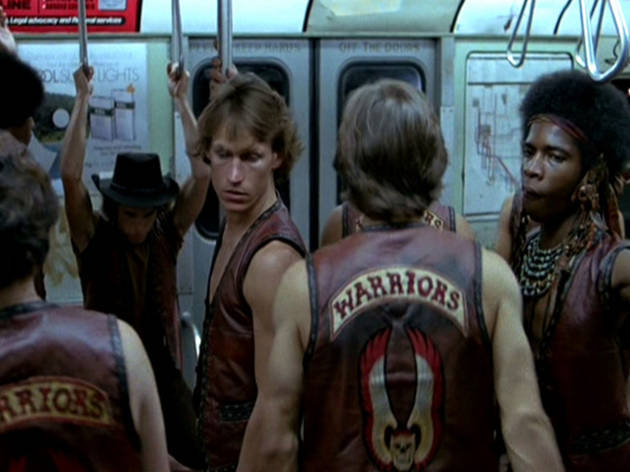 2/4
The Warriors (1979) A New York City gang flees a murder scene in this cult favorite, taking audiences on a trip many may never experience themselves, from the top of the subway system (the Bronx) to the very bottom (Coney Island). Think the train's rough now? Think again.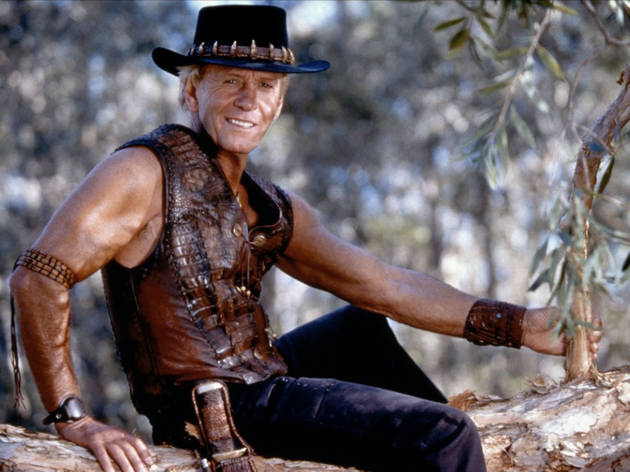 3/4
Crocodile Dundee (1986) We love the (entirely Hollywood-generated) idea that a packed platform of straphangers could carry out a game of Telephone. We'll hand it to them—these rough and tumble New Yorkers seem genuinely happy to hear that Sue loves Mick.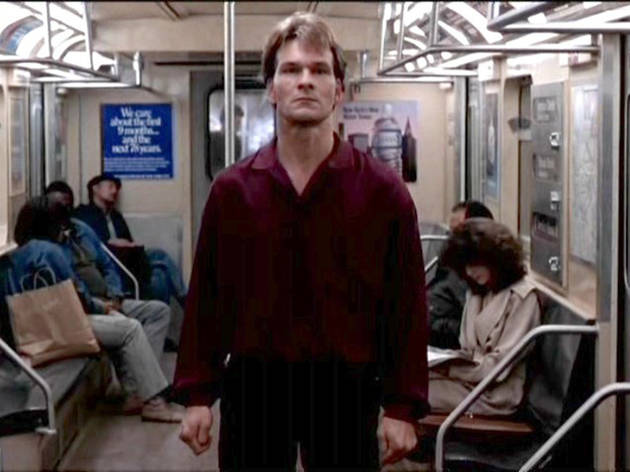 4/4
Ghost (1990) We've all seen strange and scary things on the subway, but the poltergeist who haunts passengers after being pushed on the tracks would freak out even the most jaded New Yorkers.
This spring, New York DIY filmmaking collective Cinebeasts is giving you something to do while you wait for your next train by turning subway platforms into mini movie theaters. During its eight-week Subway Series, team members—who describe themselves as having "too much free time and a burning desire to bring unusual films to unusual venues"—will infiltrate Manhattan and Brooklyn stations, screening transit-focused shorts. The group has also partnered with aboveground venues to present abridged and full-length films, including clips from the MTA's YouTube channel (yes, it's got one), archival footage and even commercial hits like The Taking of Pelham One Two Three (the original, not the Denzel Washington redux).
The idea behind this event came, quite appropriately, while waiting for the train. Cinebeasts cofounder Reid Bingham and its publicist-programmer, Caroline Golum, were waiting for the 1 after attending one of the cooperative's events in Tribeca. "We both said, 'We wish we could watch a movie while we wait,' " says Golum. The group is banking on the fact that New Yorkers are interested in seeing films about the transit system we love to hate. "It's a large and often intense, crazy part of our lives," she says. "To learn more about it humanizes it, gives new perspectives on it, and hopefully will give people something to think about on their trip." We asked the organizers for a preview of the series's offerings.
Aboveground screenings
Mar 16: 92YTribeca
Opening night kicks off with the classic 1974 heist flick The Taking of Pelham One Two Three, which will be introduced by the original sound recordist, Chris Newman. And you won't go home empty-handed: A raffle for subway-themed swag offers prizes such as tickets to the New York Transit Museum and a seven-day unlimited MetroCard. 200 Hudson St at Canal St (212-601-0100, 92y.org/tribeca). 7pm; $12, members $8.
Apr 6: Spectacle Theater
This one's a mixed bag of "video ephemera," comprising straphanger-submitted shorts and videos from the MTA's YouTube channel (which includes lots of subway track work footage), as well as old commercials that feature New York's underground system. 124 South 3rd St between Bedford Ave and Berry St, Williamsburg, Brooklyn (no phone, spectacletheater.com). 7:30pm; $5.
Apr 14: UnionDocs
Subway art is the focus of this event, which will investigate the medium from the early days of 1970s graffiti culture to today's street artists. Raw footage from the Underbelly Project, a 2010 art installation staged in an abandoned station, will be shown, along with Spraymasters—a Manfred Kirchheimer–directed feature about the crews that bombed train cars in the '80s—and the documentary short "Tunnel Stories," which tells the tales behind many of the tags you see underground. 322 Union Ave between Maujer and South 1st Sts, Williamsburg, Brooklyn (718-395-7902, uniondocs.org). 7pm; suggested donation $7.
Apr 25: Anthology Film Archives
The series ends with highlights from Cinebeasts' open call for new films, screened alongside older experimental shorts. Among them is the Anthology's newly restored edition of "El Atlantis" (1973), as well as a collection from the Film-Makers' Cooperative that includes Robert Crawford's "Scenes from New York City Transit" (1972), Bill Brand's "Masstransitscope" (1980) and Jim Jennings's "Brighton" (1983). "The retrospective selections represent the earlier experimental days, and we hope the contemporary works we've selected complement those films and indicate where subway cinema is headed," says Golum. 32 Second Ave at 2nd St (212-505-5181, anthologyfilmarchives.org). 7pm; $10.
Underground offerings
You've seen all sorts of entertainment on the subway, but this busking is highly unusual. The Cinebeasts crew will set up folding tables on subway platforms with portable DVD players and headphones, so you can watch the best of the commuter video submissions while you wait. Screenings will take place on Wednesdays and Thursdays post–afternoon rush hour, and early Sunday evenings. Locations will change but will often correlate with the aboveground screening venues. You can track down the spots by checking Cinebeasts' Twitter (@cinebeasts) and Facebook pages (facebook.com/cinebeasts). Most of what you'll see are submissions from the open call (they received 36 in total), with some YouTube and commercial content sprinkled in. Golum says that many of the films tell love stories—missed connections, passing glances and the like—or incorporate stress and anxiety, emotions familiar to anyone who's ever taken the subway at peak times. And impatient New Yorkers needn't worry: Each film is under seven minutes, so you won't even miss your train.
The Subway Series got us thinking about how Hollywood portrays our train system. Here are three of our favorite movies in which the subway makes a cameo.