The Ultimate Fall Road Trip
Jägermeister and Time Out take you on an epic, 56-stop, adventure-packed tour of the country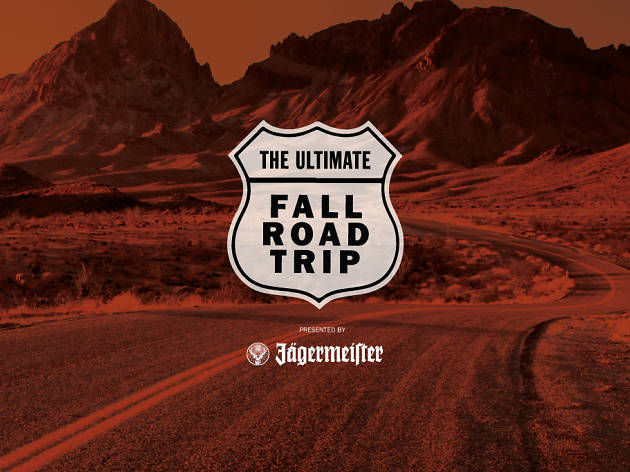 Choose a route, add an eclectic mix of iconic sights, adrenaline-charged activities, eccentric roadside attractions and a large helping of local color, and you have all the elements of a once-in-a-lifetime adventure. This autumn, Jägermeister is throwing a series of great concerts across the U.S. featuring some of the biggest names in rock, country and EDM (see jager.com for the complete list). So we've devised the Ultimate Fall Road Trip across America, one that hits 56 truly wonderful destinations—a cool spot or scene for each of the 56 herbs, spices and other natural ingredients that go into crafting every bottle of the legendary German liqueur. We're also teaming up with Jägermeister to bring the ultimate road trip to life—keep an eye on social media to follow our blogger's experiences and add a few of your own: #JagerRoadTrip. Whether you want to tackle one stretch or the whole epic odyssey, head out on the open highway and discover where it takes you. We promise you: It's gonna be special.

(Download the full guide to help you on your way.)
DRINK RESPONSIBLY
© 2015 Jägermeister's 56 parts are best enjoyed responsibly. Jägermeister® Liqueur 35% Alc./Vol. Imported by Sidney Frank Importing Co., Inc. New Rochelle, NY. Please do not forward to anyone under the age of 21.