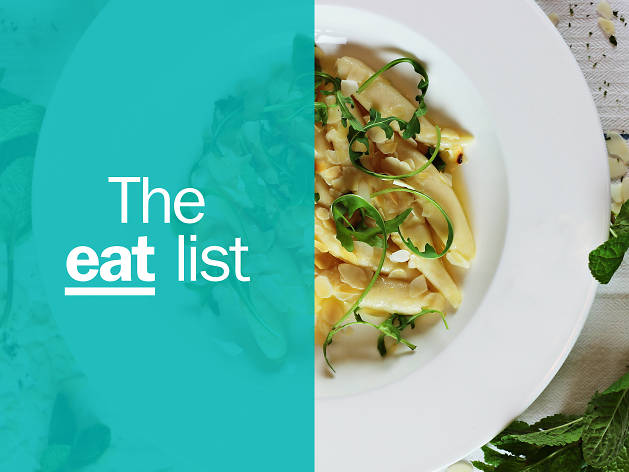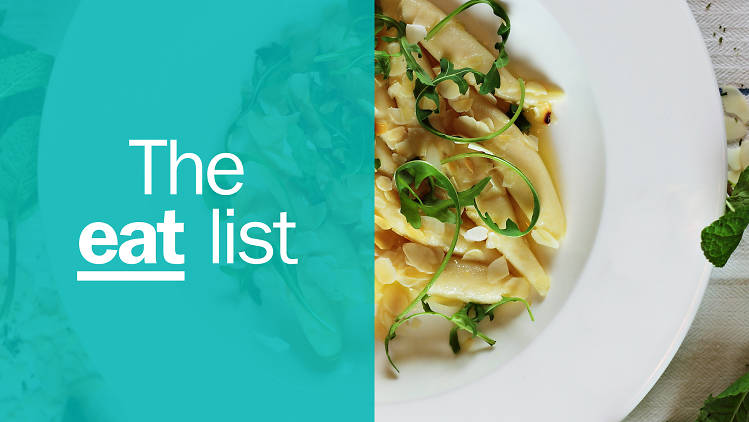 The 13 best restaurants in Norwich
Never go hungry in Norwich with our guide to the best places to eat in Norfolk's top city
Most people visit Norwich for one of two things: the university and Alan Patridge, must things to do in the city. But this Norfolk hotspot has way more to offer than that. For starters, it's the home of Colman's Mustard and there's a gift shop with many a Colman's branded item. Plus, it's ruddy stunning. The historic architecture, cobbled lanes and leafy riverside are just perfect to stroll through, which means you'll fast work up an appetite. Luckily, Norwich has plenty of places in which to grab a satisfying bite. From sushi to tacos to critically swooned-over bobby dazzlers, it's all here amongst our picks of the best restaurants in Norwich.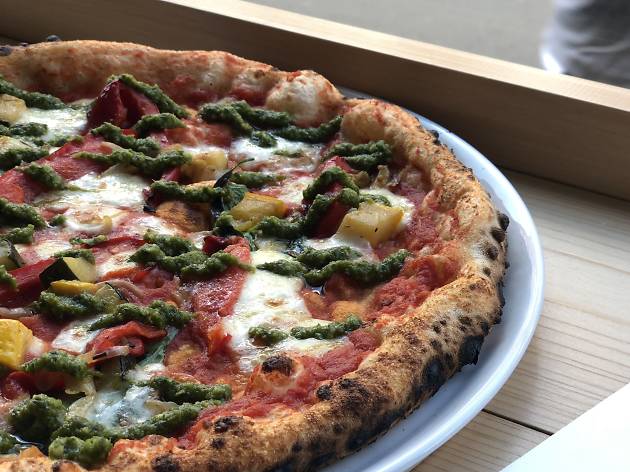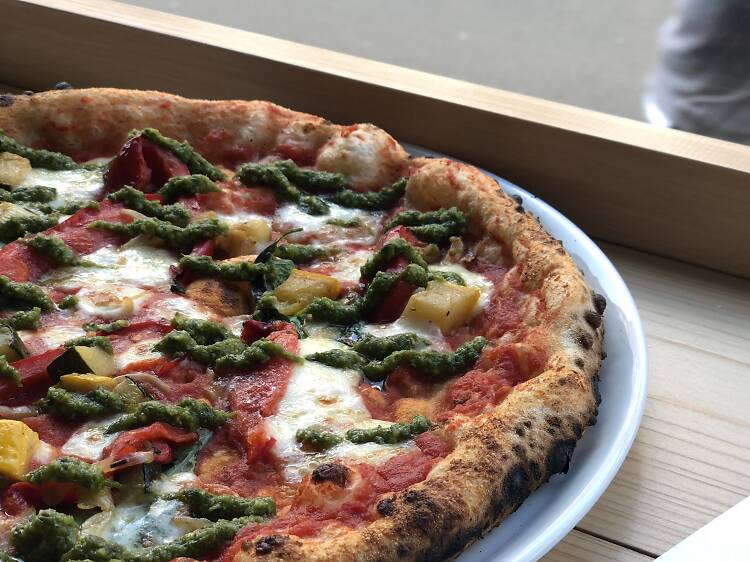 Why go? For proper Neapolitan pizza.
This indie pizzeria is so serious about its pies it doesn't sell anything else. Not even Coca-Cola. That passion pays off: this is superbly soft, squishy pizza, with every topping either sourced from Italia or a local supplier. Try the H&M: tomato, mozzarella, Norfolk ham and mushrooms. Budget.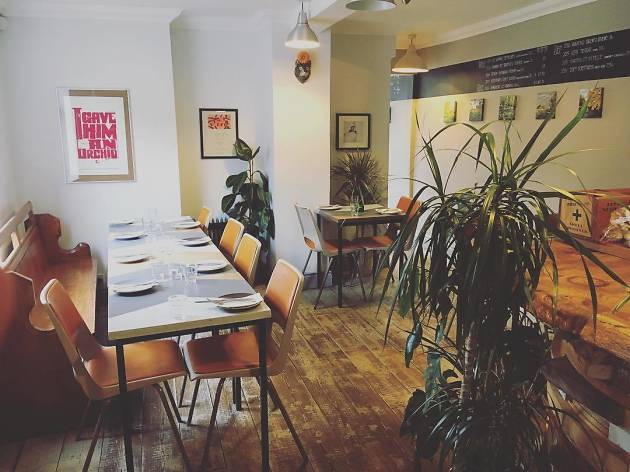 Why go? When you're after good music and stylish small plates.
Inspired by the idea of a social club, this trendy, stripped-back restaurant specialises in small plates to share (obvs). Brunch is fantastic – don't miss the bloody mary laced with port and lemon bitters. Other highlights include an upcycled bar and a dish of smacked cucumber. Mid-range.
Why go? For the biggest (and best) sausage rolls in the city.
A chic, black-fronted coffee shop with an upside down R in the window, Rabbit is a revamp of much-loved Norwich icon Roots. Locals stay loyal to this spot for a very good reason: cakes, coffee and bakes are simply and well done. Don't miss the sausage rolls. Budget.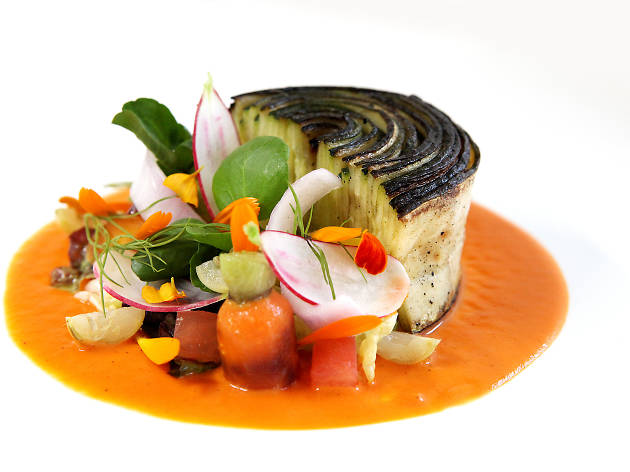 Katja Bainbridge
Why go? For telly-famous trifle.
Run by 'Great British Menu' star Richard Bainbridge, this small, stylish restaurant is English through and through. Dishes have names like Blickling Hall Estate Aberdeen Angus Sirloin and everything's executed beautifully. Nanny Bush's Trifle is a highlight. High-end.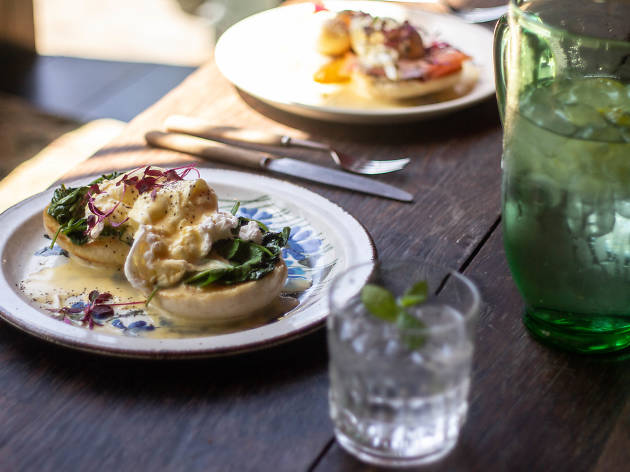 Fran Kennedy
Why go? For Bohemian mismatched furniture and excellent beer.
The Bicycle was a bike shop for 82 years before opening as a rickety, three-floored café and bar. Brunch is a feature here, but there are mains and tapas too, like whole baked camembert and pan-fried prawns with mango. A must-order is the Earl Grey beer. Mid-range.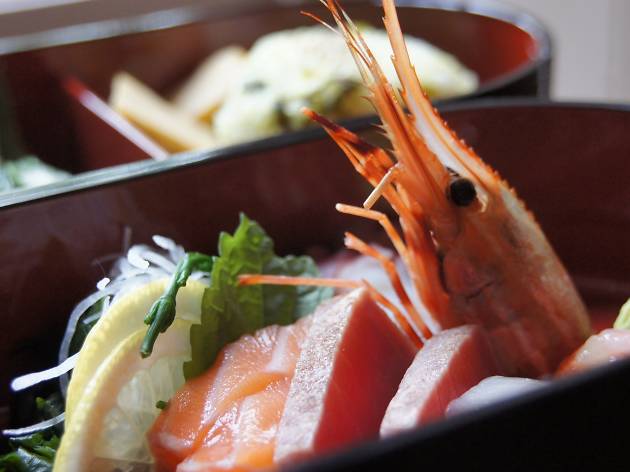 Why go? For sushi to rival the best in the UK.
Loved by Jay Rayner, as well as the foodies of Norwich, this understated Japanese joint is just round the corner from Norwich cathedral. Inside, sushi is served on charming three-tiered cake stands and it's succulent stuff. For the best deal, visit on an all-you-can-eat Tuesday. Mid-range.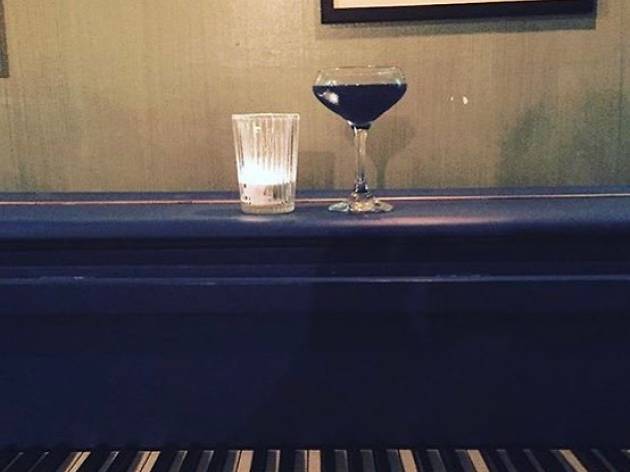 Why go? When you feel like tinkling the ivories.
The star at this buzzy Asian restaurant is a painted blue piano. There's live music every night, plus a fat stack of vinyl. The food is punchy and adventurous – think street-food-style white pepper ribs with sriracha slaw, and Korean 'Blue' tacos. Mid-range.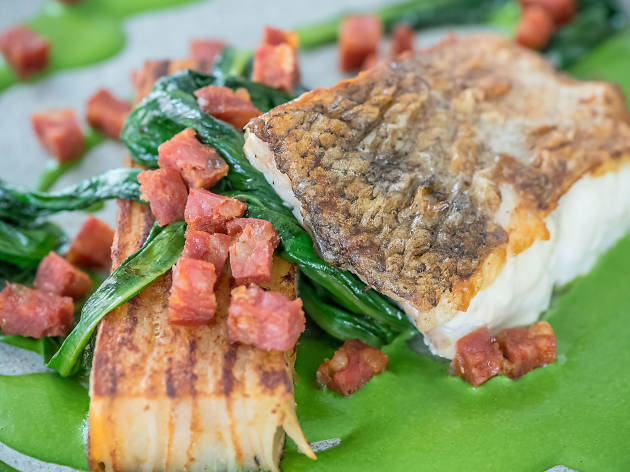 Simon Finlay Photography
Why go? When you want to feel trendy.
A neon-pink sign spells out the name of this hip, upscale eatery – a name that gives a clue to what you'll find inside. The emphasis here is on locally sourced, quality ingredients, with dishes like spring lamb, pink fir potatoes and duck with rainbow chard. High-end.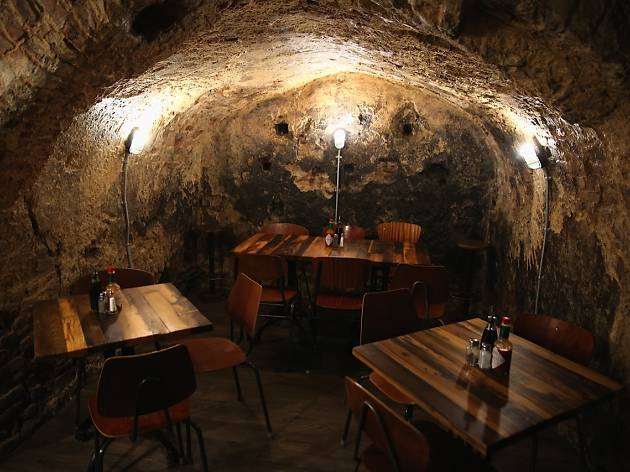 Why go? Savour this innovative twist on the age old fish 'n' chip classic.
Grosvenor Fish Bar has been serving fish and chips to Norwich folk for more than 90s years, but you wouldn't know it on a visit there. Thanks to a modern renovation by a Miami businessman and a local chef in 2012, the Grosvenor now offers quirky specials in trendy surrounds (inclduing an underground grotto). We'd recommend taking a lunchtime punt on the '5 Quid Squid', 'Big Mack' (mackerel roll) or 'Waco Taco' (spicy cod wrap).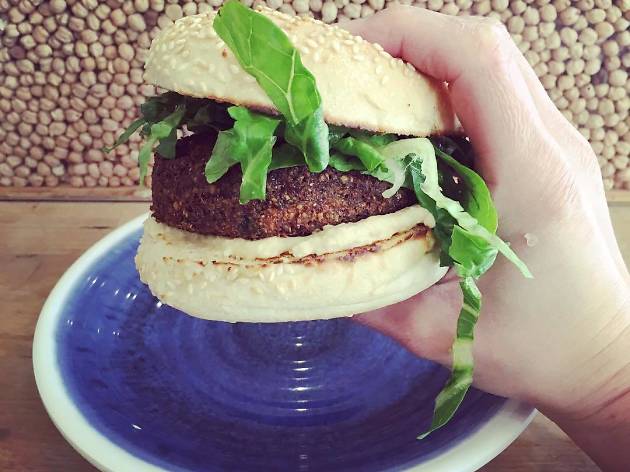 Why go? If you're a veggie on a budget looking for a great lunch.
The upstairs dining area at this falafel bar doubles as a free gallery space for local artists. Drink it all in while enjoying signature falafel plus salad bowls and tagines. Super cheap – it's also BYOB. Budget.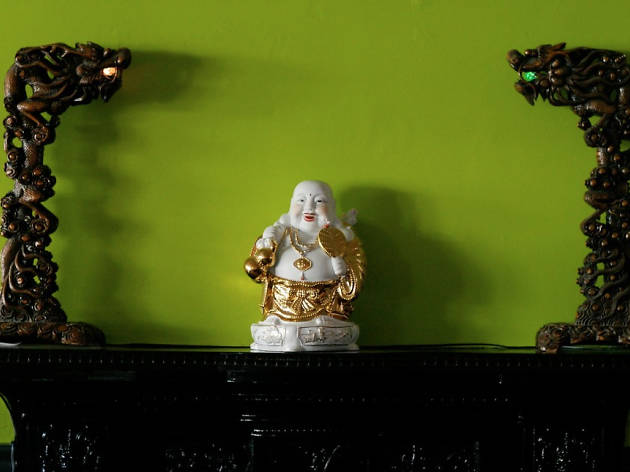 Why go? Great for groups – go here when you want a banquet, Cantonese style.
A charmingly named, family-run Chinese teahouse where the speciality is dim sum. There's lots of seating inside the restored, Grade II-listed building and the menu is extensive: expect excellent cheung fun and lovely fat-steamed dumplings. Mid-range.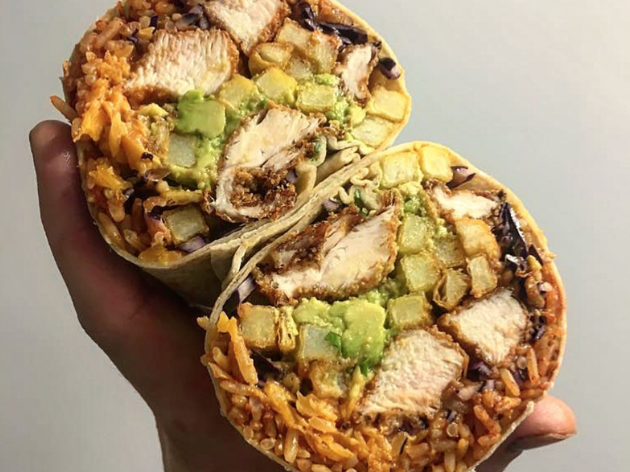 Why go? When you're after tacos and tequila. Lots of tequila.
Two-for-one taco Tuesdays are a feature at this Mexican street food restaurant. The look is colourful, with cactus-themed decoration and burritos fatter than your arm. Tequila is also a big thing here – order a margarita, it would be rude not to. Budget.
Why go? If you like books, history and meat.
Books line the wood-panelled walls of this historical restaurant set in what was the first public library in the UK. Meat is the thing to order here: there are burgers, chicken and a massive American mixed grill for the very hungry. Mid-range.
Discover Time Out Market: the best of the city under one roof
Get to know the best of Norwich
Whether you plan to seek out the history that's paved into the city's streets or simply relax, order a flat white and a bit of cake, these 13 spots not to be missed.
Best selling Time Out Offers