Heads up! We're working hard to be accurate – but these are unusual times, so please always check before heading out.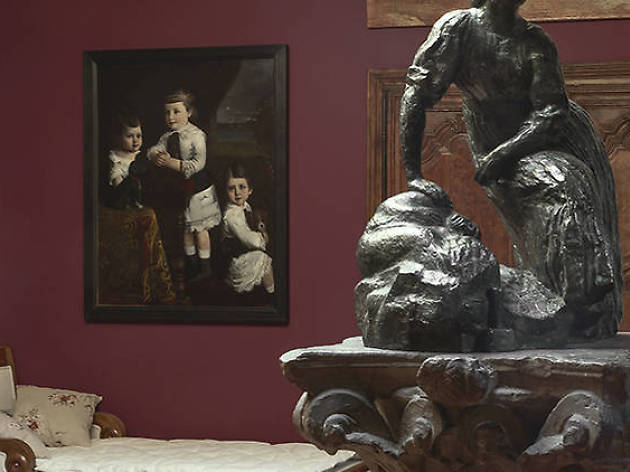 The best artists' houses in Paris
See where the city's artistic virtuosos laid their heads and created their finest masterpieces
Where was all this beautiful literature written? Where were Victor Hugo and Edith Piaf living? To contemplate a work of art is to look into his or her soul – so make the most of these opportunities to see and experience where and how some of the greatest geniuses of our time lived out their days.
Writers
Between 1932 and 1848, Victor Hugo lived in an apartment located on the second floor of the Rohan-Guemenee hotel on Voges square. There, he wrote quite a few of his major works, including 'Ruy Blas' and part of 'Les Miserables'. Since 1903, this affluent household has been a museum dedicated to the life and work of the most influential writer in the history of French literature.
Bonus – The furniture includes an astonishing selection of curiosities, like the 'Table aux quatre encriers', the raises inkwells of the writer, or his deathbed.
Where? 6 place de Vosges, 4th
When? Tues-Sun 10am-6pm
How much? Free entry, €6-8 for temporary exhibitions
In 1840, Honore de Balzac rented this Passy apartment to escape his creditors and lived there for seven year. Converted into and museum and library, today the place is a testament to the writer's life and work, as well as the era.
Bonus: The famous porcelain coffee pot from Limoges which kept Balzac going through his sleepless nights writing 'La Comedie Humaine'.
Where? 47 rue Raymond, 16th
Where? Tues-Sun 10am-6pm
How much? Free entry, €5 for temporary exhibitions.
Singers
Hidden away in the 15th, the villa Santos-Dumont is probably the most beautiful cul-de-sac in the arrondissement. Spread over about 100 metres, this little paved street is completely covered with greenery, ivy growing over the glass-roofed artist studios and houses. Georges Brassens himself lived there at number 42, from 1968 until his death.
Bonus – the rural, timeless element: you'd be forgiven for thinking you've left Paris.
Where? 42 Villa Santos-Dumont, 15th
Exterior visits only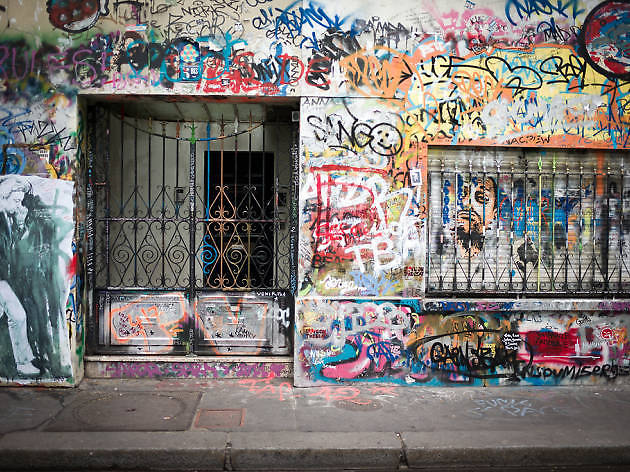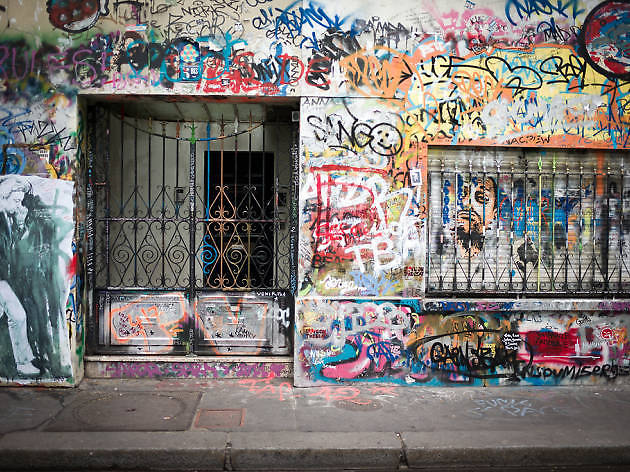 Serge Gainsbourg - Rue Verneuil
The fans of this singer-songwriter and actor will undoubtedly already have been to this little street, located very close to Saint-Germain des Pres and the Pont des Arts. Some will maybe even have made graffitied homage to him on the walls of this insignificant-seeming building – now a legendary place where nothing has changed since the death of the artist, not even his cigarette butts in the ashtray.
Bonus – Undoubtedly the numerous works or art covering the house's exterior.
Where? 5 bis rue Verneuil, 7th arrondissement
Exterior visits only
Two steps away from the place du Tertre, in the heights of Montmartre, stands a peculiar 1900s style hotel, where Louis-Ferdinand Celine lived in 1929 before his mansion was bought by the singer Dalida in the 1960s.
Bonus – The Moulin Rouge in the background, Dalida square is just a stone's throw away.
Where? 11 bis rue d'Orchampt
Visits to the outside only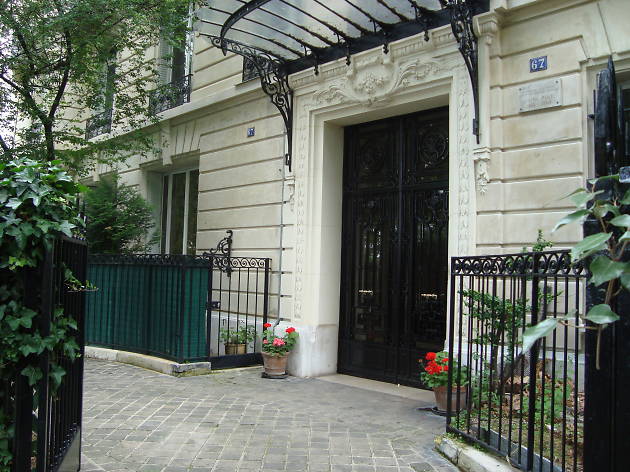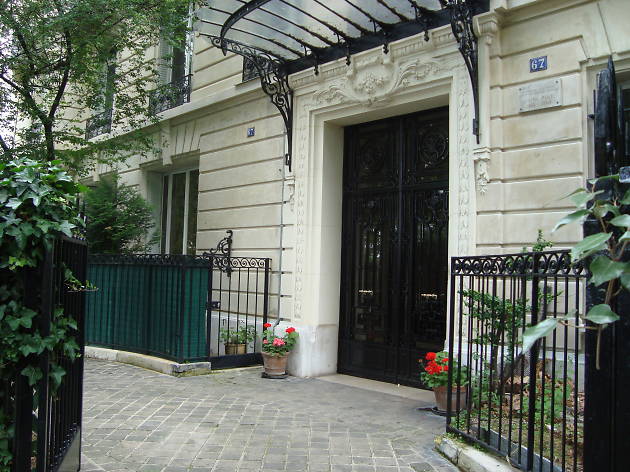 © Julia Child
Edith Piaf - Boulevard Lannes
Born in poverty-ridden Belleville, Edith Piaf lived out the last few years of her life in the affluent 16th century arrondissement in Paris. With her companion Jacques Pills, 'La Mome' took over these quarters in 1953, on the ground floor of 67 bis boulevard Lannes, in a great big apartment, host to some of the greatest Parisian composers of the era, from Aznavour to Becaud.
Bonus – The immediate proximity to the bois de Boulogne, to prolong the walk.
Where? 67 bid boulevard Lannes, 16th
Only able to visit the exterior