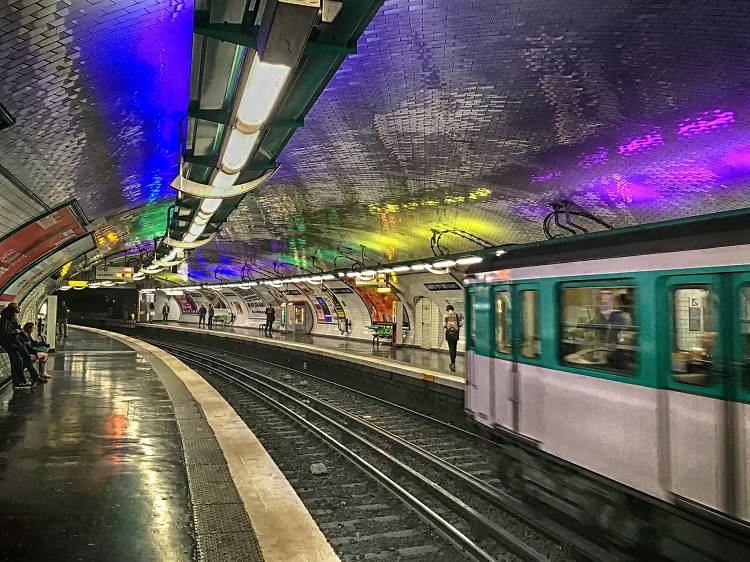 Photograph: SofiLayla / Pixabay
The metro will take you almost anywhere you need to go. Each line has a colour and number, with the final stop indicating the direction of travel. Trains run from around 6am until around 1am from Monday to Thursday and on Sunday, and until around 2am on Friday and Saturday. A standard t+ ticket is valid for one journey, including changing lines. You don't need your ticket at the exit barriers, but inspectors can ask you to present it at any time – lose it and you risk a heavy fine.
Underground etiquette can be baffling, especially when everyone tries to embark and disembark simultaneously, but travelling by metro is generally safe. Different lines have different reputations: the 1 is automated and so clean and efficient, the 13 is renowned for being obscenely over-crowded and the 6 offers brilliant views of the Eiffel Tower as you cross the Seine. Changing lines in the labyrinth of tunnels at Châtelet is best avoided unless you've got half an hour to spare.