Literary hotels in Paris
Bringing together fresh towels and fine writing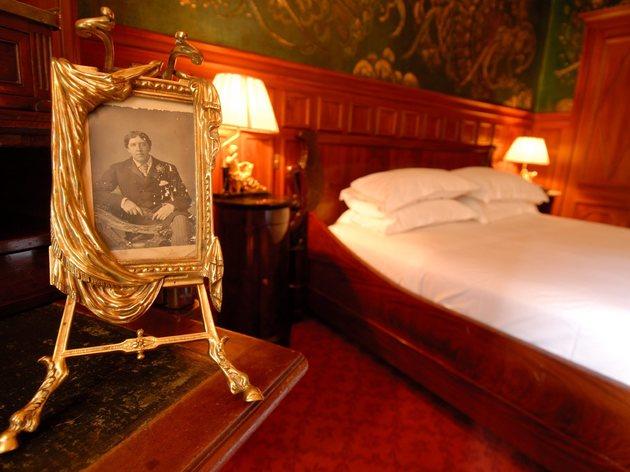 Print is not only not dead, it can fuel a whole luxury lifestyle choice, as these fabulous hotels prove. Some of them have bona fide links to great names in literature – if the idea of sleeping in the same room where Oscar Wilde died seems like an appealing option for a mini-break – whie others are cleverly cashing in on visitors' taste for immersing themselves Paris's intellectual history. From a budget break in a charming hotel moments from Notre-Dame (and named for the book's heroine), to a Michelin-starred restaurant sending you room service in a hotel that once hosted Albert Camus, these brilliant places to stay all ooze character.

Have another literary hotel you think we should know about? Let us know in the comments box below.
Named for a 19th-century salonista who was married to the banker Jacques Rose Récamier, Hôtel La Belle Juliette has all the sophisticated elegance and literary overtones you'd expect...
Check prices
Read more
The Pont Royal is an extremely grand and luxurious place to stay, with the added cachet of having hosted many of the big names of Paris's literary society during its long history...
Check prices
Read more
Hotel Esmeralda, situated just across the river from Notre-Dame, takes its name from the hunchback's heartbreakingly beautiful gypsy love interest in Victor Hugo's novel...
Read more
This friendly, family-run hotel has embraced Saint-Germain's cultural heritage with gusto, creating a stylish literature-themed arrangement over five floors...
Check prices
Read more
Across the river from the historic literary hub of the Left Bank, the Pavillon des Lettres welcomes Moleskine-carrying travellers on a quiet street...
Check prices
Read more
This beautiful hotel is themed on Rudyard Kipling's life, complete with Orientalist furniture and souvenirs collected on travels abroad...
Check prices
Read more
This extravagantly book-themed hotel even includes staff wearing period attire (while wielding digital tablets). Some rooms are themed on famous literary couples...
Check prices
Read more