The best margherita pizzas in Paris
Fresh tomato sauce, oozing mozzarella and a thin, blistered crust. Time Out Paris takes it back to basics and rates the city's best margherita pizzas. Buon appetito!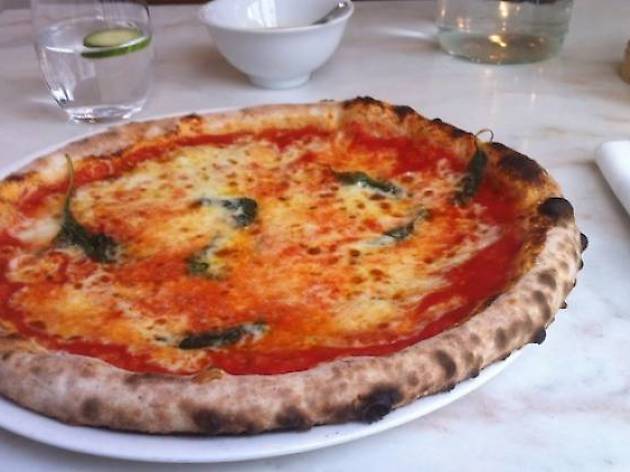 Here at the Time Out Paris offices, we've porked out on the city's best jambon-beurre, then surrendered to a croissant coma. Now we throw ourselves headlong into a new taste test – that holy trinity of tomato, basil, mozzarella – the margherita pizza.
It's not most people's go-to order (let's admit we're all too greedy for such minimalism) but it remains a reliable benchmark for judging a good pizza joint. And with more hipster pizzerias in Paris than you can shake a rolling pin at, it seems the need to cut the wheat from the chaff has never been greater.
Marked out of twenty on dough, toppings, appearance and general taste, you'll never need to a bad pizza again. And of course, all margheritas were munched straight out of the oven – because no self-respecting fan eats one cold.
And the best of the rest...
6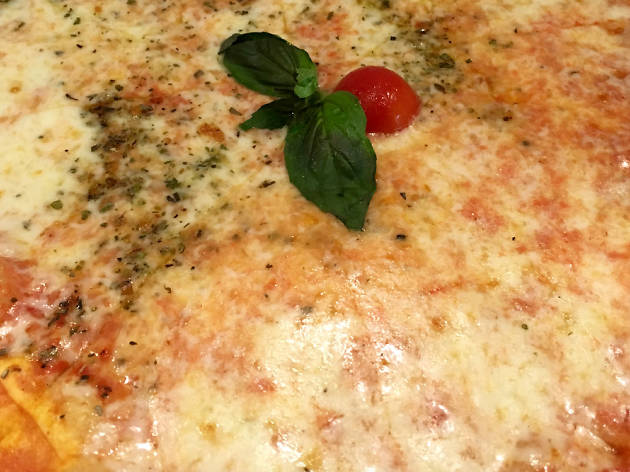 Dough here is made from Italian flour and fermented for 72 hours minimum, while the tomato sauce gets a kick from the basil and melt-in-your-mouth grated mozzarella. It's just a shame that such a good base is barely cooked.

Rating? 16/20
Price? €11
Where? Genio Osteria, 9 boulevard Raspail, Paris 6eme
A wonderful thin base, with a good balance between cheese and tomato. However, an overly wood-fired crust overwhelms the delicate flavours.
Rating? 16/20
Price? €11
Where? Louie Louie, 78 rue de Charonne, 11eme
A crusty, ultra-thin base with good quality ingredients, although more basil (or oregano) wouldn't have gone amiss. But for such good quality, the €9 price tag is a win – it's the cheapest margherita we tried.
Rating? 15.5/20
Price? €9
Where? Il Brigante, 14 rue du Ruisseau, 18eme
An enormous hulk of a pizza with a thin, crispy base, but they were a little stingy with the tomato sauce. Oh, and it came served on an iron platter. Just imagine the sound of a knife scraping on that…


Rating? 15.5
Price? €9
Where? Faggio, 72 rue de Rochechouart, Paris 9e
10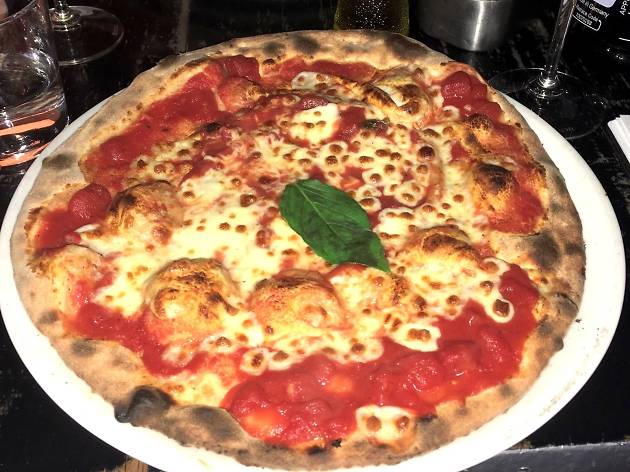 A beautiful balance between mozzarella and tomato sauce but it could have done with a little less time in the oven.
Rating? 15/20
Price? €11
Where? Grazie, 91 boulevard Beaumarchais, 3eme
A huge pizza with plenty of gooey mozzarella and homemade tomato sauce with zero acidity, but it needed more seasoning. And we couldn't help but notice that the 'rustic' look included a black basil leaf. Hmmm.
Rating? 15/20
Price? €12
Where? Ober Mamma, 107 boulevard Richard Lenoir, 11eme
13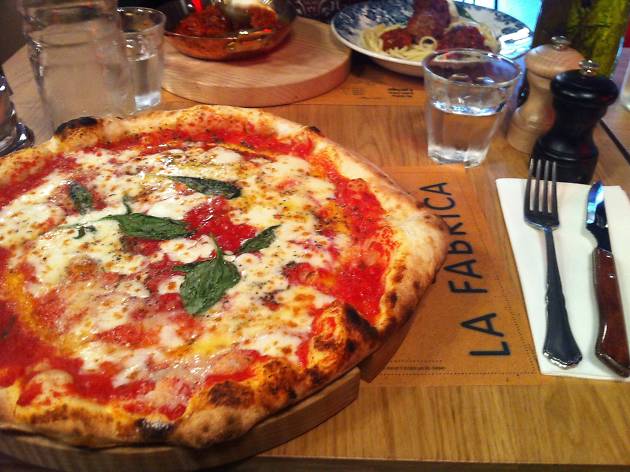 This new trattoria on rue d'Alésia tries too hard to be cool, the music is too loud and there's too much on the pizza…why add parmesan to a margherita this good? But enough of our moaning, it's more than edible and the price is not to be sniffed at.
Rating? 14/20
Price? €10.5
Where? Fabrica, 81 rue d'Alésia, 14eme
We love this joint in the 18th, but their bland, basil-less, oregano-less margherita was a disappointment.
Rating? 13.5/20
Price? €9.5
Where? In Bocca al Lupo, 14 rue Francœur, 18eme
15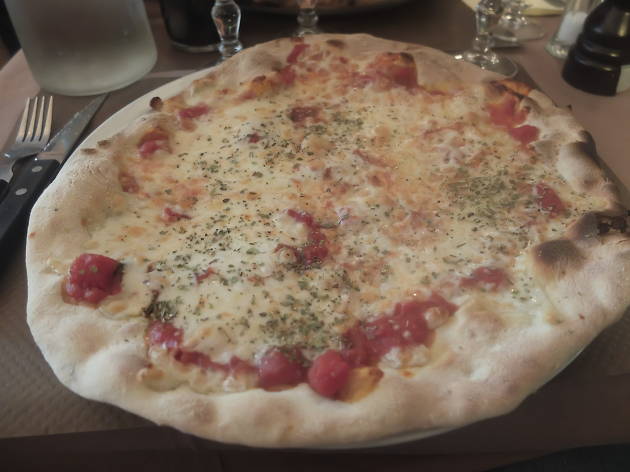 Classic dough with good-quality ingredients, but it was overdone and little on the bland side.
Rating? 12.5/20
Price? €10
Where? Sale e Pepe, 30 rue Ramey, 18eme
Craving a meatier combination?
Crusty bread, salty ham, lashings of butter – that's it. And because there's nothing worse than a crap jambon-beurre, we took the hit and scouted out the city's best. Bon appétit.