Heads up! We're working hard to be accurate – but these are unusual times, so please always check before heading out.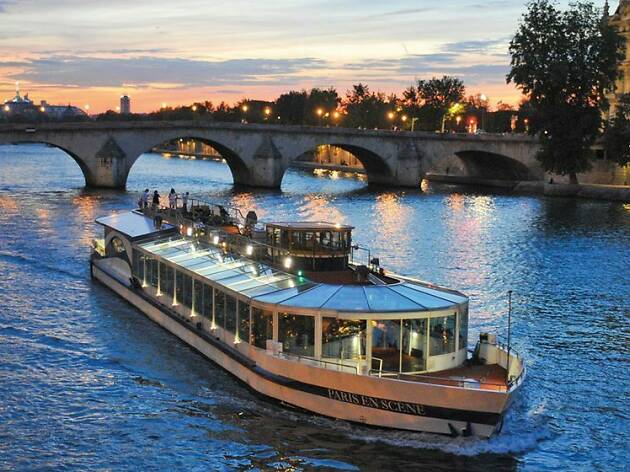 Best River Seine cruises
Forget the Metro: Paris's beautiful river is the best way to see the city's sights – and beyond
It might be chock-full of tree-lined boulevards and covered by the sprawling Métropolitain network, but no trip to Paris is complete without a relaxing ride along the Seine. Trust us. Whether you want to take in the sights and attractions with a bottle of champagne, or prefer to hop on and off as you please, there's a cruise out there to suit all tastes and budgets. In fact we've lined up the very best of them here. All you have to do is find your sea (okay, river) legs and hop aboard! Setting sail on a River Seine cruise really is one of the best things to do when visiting Paris.
Best cruises on the River Seine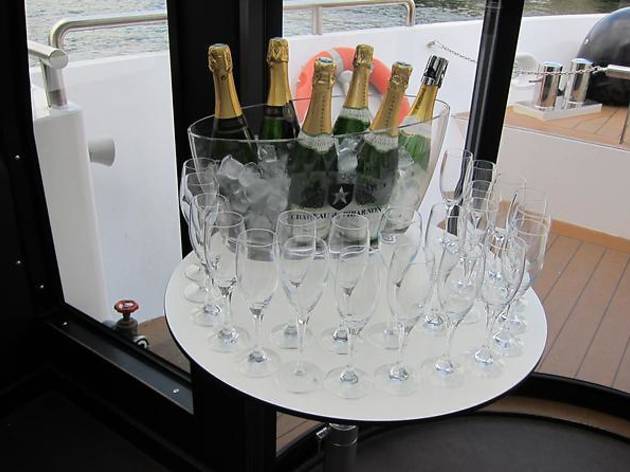 1. Champagne tasting on a Seine River cruise
What could be more pleasureable than taking in the delightful Parisian sights while sipping on a bit of bubbly? Few things, we'll wager. On this 60-minute river cruise, you'll sail down the Seine in style, passing major landmarks like the Louvre, Eiffel Tower and Musee d'Orsay.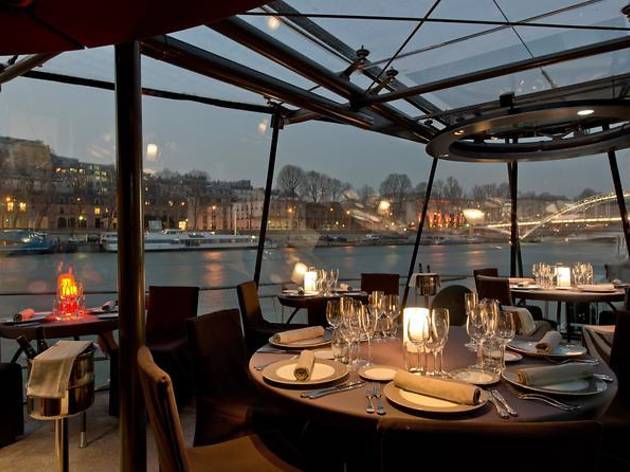 2. Bateaux Parisiens Seine River dinner cruise
Let's face it, cruises aren't cheap so if you find one that hasn't got that certain je ne sais quoi then it's not worth your money. Thankfully, this beautifully decked out boat has you floating past all the sights with a glass of champers in hand, and a live band to keep you company while you tuck into a superb three-course à la carte menu. Tres glam, non?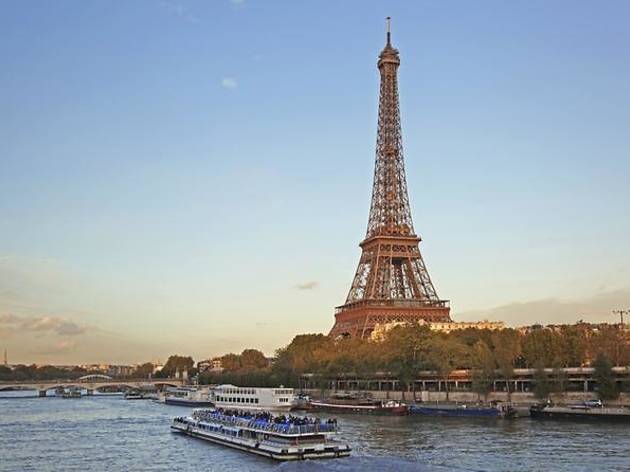 3. Skip-the-line Eiffel Tower and Seine River cruise
Like every world-famous landmark, the Eiffel Tower has become a victim of its own success, and one major frustration when visiting is is the snaking queues to climb up to its viewing galleries. That's why the savvier visitor to Paris will book this cruise. Once you've whizzed up the elegant landmark and snapped a selfie with the Parisian skyline, stroll over to the banks of the Seine river for a close-up of all the sights by boat.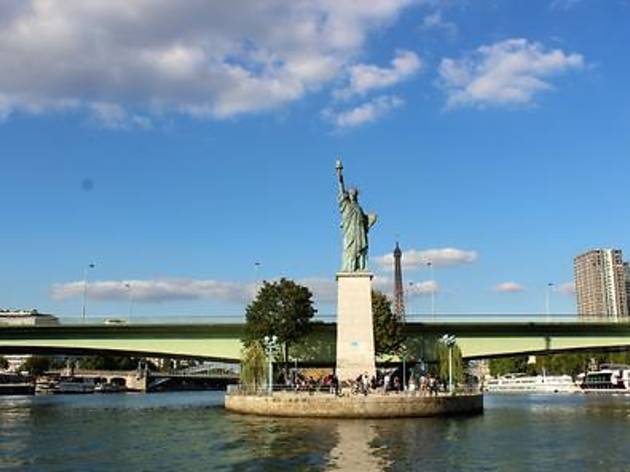 4. Seine River hop-on hop-off sightseeing cruise
Take in the City of Lights at a leisurely pace via the Seine River sightseeing cruise. This boat ride, which stops at nine points along the river – including Eiffel Tower, Musée d'Orsay, Notre Dame Cathedral – lets you hop on and off as you please. This not only saves on travel spending, but avoids you having to navigate the Metro network too.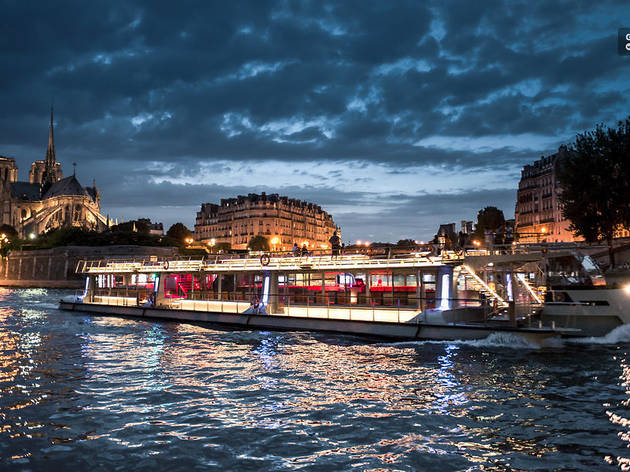 5. Paris illuminations river cruise
Explore the City of Lights in all its dazzling glory via this after-dark cruise, which takes you past floodlit monuments, luminous bridges, not forgetting all those pretty city lights glittering on the water. Oh, and let's not forget one other pretty major highlight, which is the unbelievably cheap price. Parfait!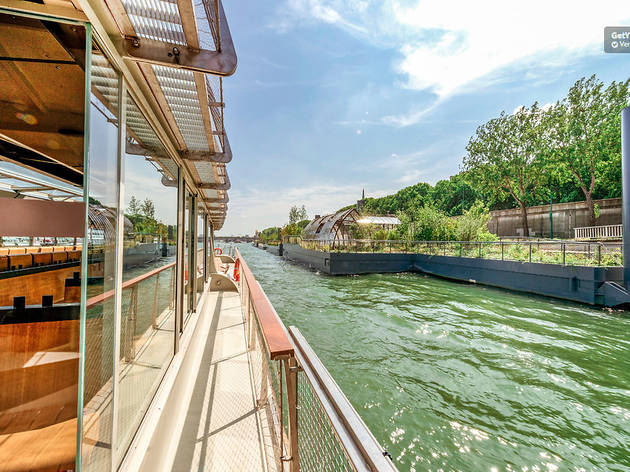 6. Bateaux Parisiens Cruise: quick entry ticket
Spent all your euros on fancy plonk? See the Eiffel Tower, Notre Dame Cathedral, the Louvre, and more from this glass-topped trimaran, which is affordable and informative – if you opt for the audio guide. There's a real-life human guide aboard too, to provide additional info.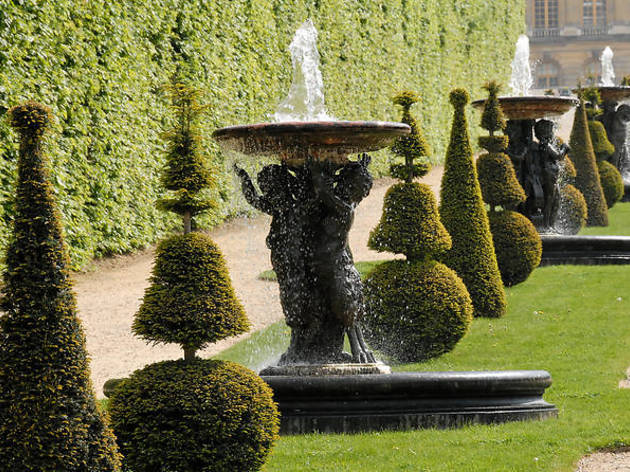 7. Versailles, Paris city tour and Seine River cruise day trip
Kill three birds with one stone on this tour. It begins out of town at the opulent Palace of Versailles, takes you up to the summit of the Eiffel Tower and ends with a relaxing one-hour cruise along the Seine. Perfect for anyone who is only in Paris for a short while, but is determined to do as much in their scant time as possible.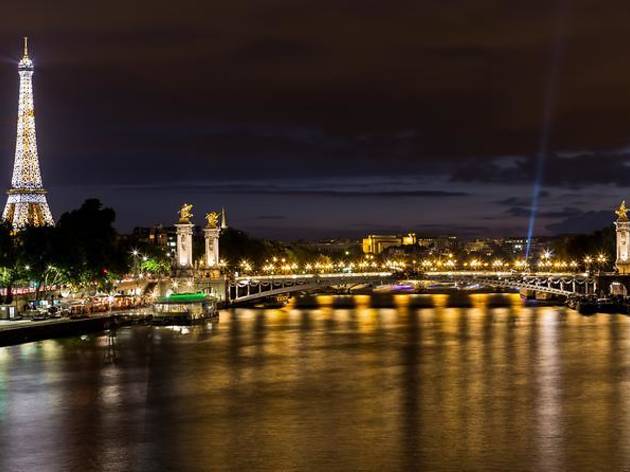 8. Eiffel Tower, Seine River cruise and Moulin Rouge show
If a fancy dinner up the Eiffel Tower, a glitzy show at the Moulin Rouge and a calming cruise along the Seine are top of your Paris to-do list – and if they are, more power to you – then this tour is the one for you. Dig out your sparkliest glad rags and hop aboard!
9. Seine and Marne river loop cruise
Follow in the footsteps of the Impressionists with this six-hour tranquil cruise on the Seine and Marne rivers (the later being a smaller tributuary that makes its way through the east of the capital). The boat will be laid out for lunch so you can tuck into your baguette surrounded by the scenery that inspired some of France's greatest artists.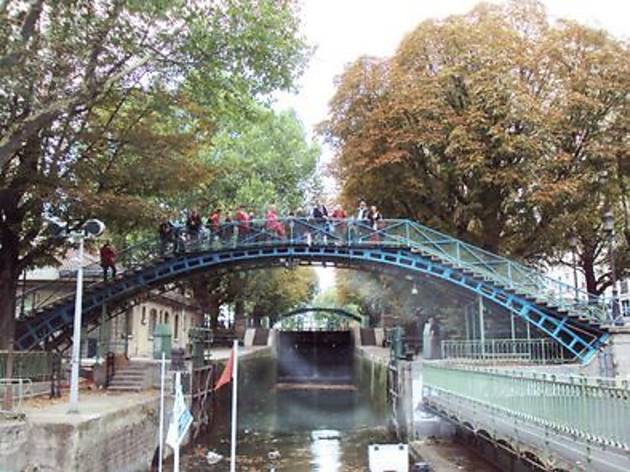 10. Seine River cruise and Paris canals tour
Explore the city's canalways; sailing beneath old tunnels steeped in character, through locks that date back tot he nineteenth century and under beautiful bridges. The trip lasts two and half hours and sets off in the morning and afternoon, depending on your preference.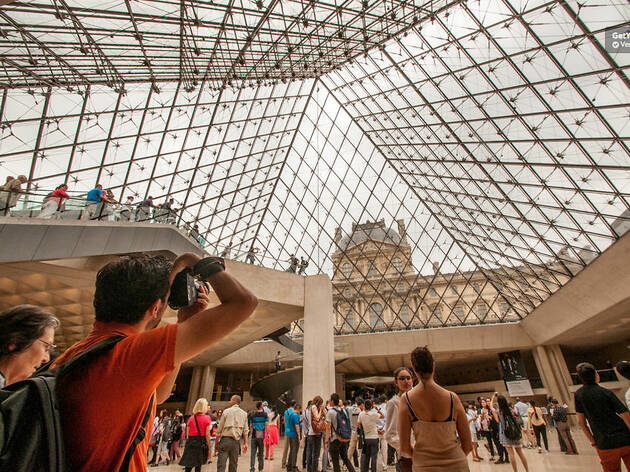 11. Three-in-one: Eiffel Tower, Louvre and Seine cruise tickets
When it comes to your travels, time is precious. So whatever time you save skipping the queues, you can spend enjoying the sights themselves. With this tour, you get to smugly saunter past the chumps waiting in line at the Eiffel Tower AND the Louvre Museum, before chilling on a one-hour cruise of the Seine. Winning!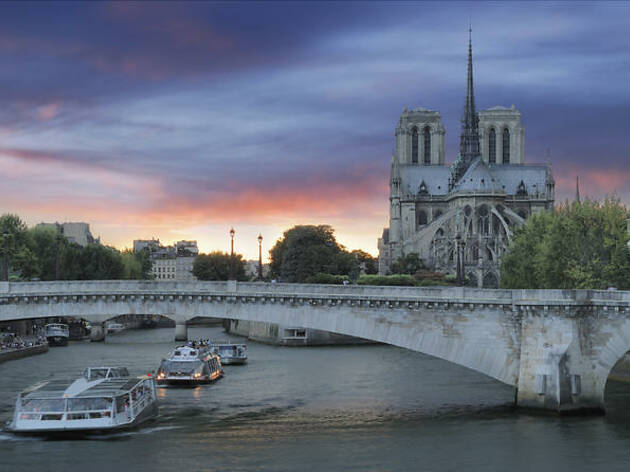 12. Seine River cruise, Paris illuminations and dinner close to the Champs-Elysees
Ramp up the romance – you are in Paris, after all – with a lamp-lit cruise along the Seine before hopping on a coach that will take you on a route around the city. The tour ends with you tucking into a three-course meal and a glass of wine, overlooking the Arc de Triomphe on the Champs-Élysées.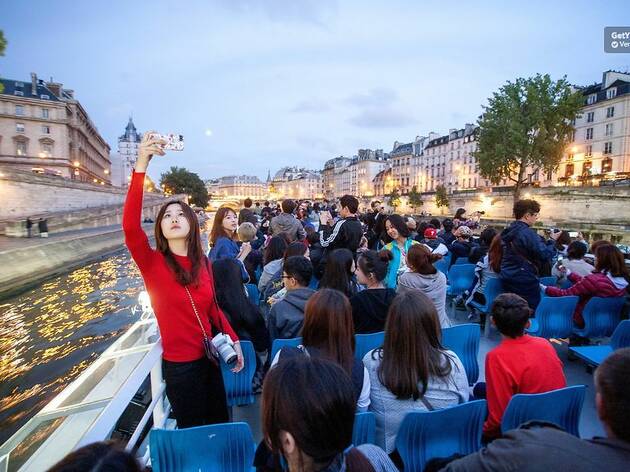 13. Paris Seine River Paris Night Bicycle Tour & River Cruise
There's nothing better conclusion to a day of cycling around the streets of Paris than a boat cruise to rest your aching legs. Oh... and a well-deserved glass of plonk, of course. Combine both on this guided tour and you can contentedly sip your drink as you cruise past sights including the gorgeous Saint-Chapelle on the Ile de la Cité and the Latin Quarter.
Check out the best Paris attractions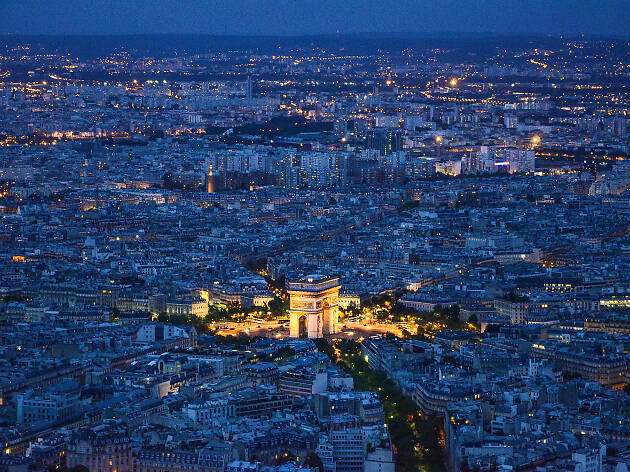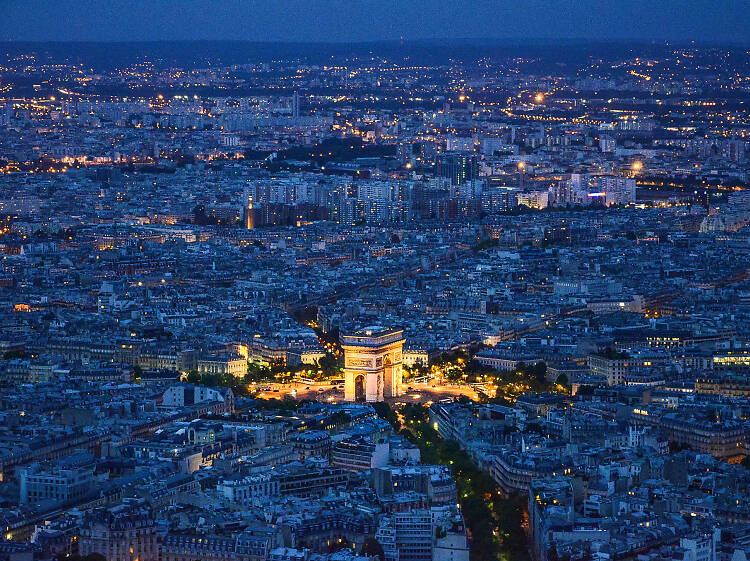 From bustling markets to world-class galleries and unique museums, Paris is packed with attractions you won't want to miss
GYG Paris Activities Widget