Late-night opening hours at Paris museums and galleries
Avoid the weekend crowds and enjoy a cultural post-work evening out at one of Paris's top late-night openings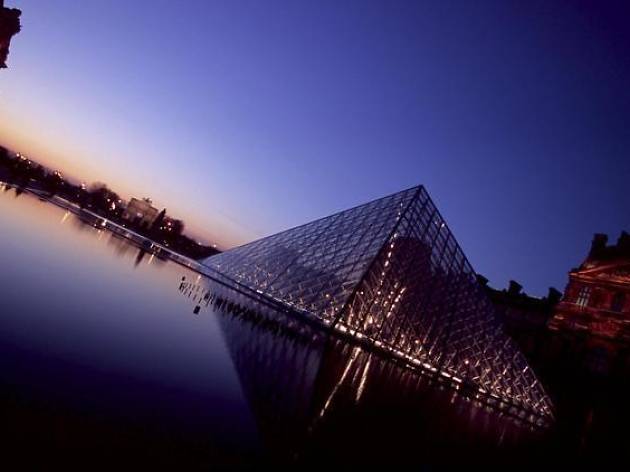 There's no doubt that Paris has a world-beating array of galleries and museums, but make your way to any of these on a weekend and you can expect lengthy queues. But even if you're busy during the week, there's an easy way around this: many museums and galleries operate late-night openings at least once a week, meaning you can enjoy a post-work cultural visit in relative peace and quiet any day of the week.

We've rounded up the best late-night openings, day by day, to help you decide where to head next time you want to swap late-night chat shows for something a bit more cultural.
Tuesday
Open until 9pm
The Centre National de la Photographie moved into this site in 2005. The building, which once served as a tennis court, has been divided into two white, almost hangar-like galleries. It is not an intimate space, but it works well for showcase retrospectives...
Read more
Open until 10pm
Jean Nouvel's glass and steel building, an exhibition centre with Cartier's offices above, is as much a work of art as the installations inside. Shows by artists and photographers often have wide-ranging themes, such as 'Birds' or 'Desert'. Live events around the shows are called Nuits Nomades...
Read more
Sunday
Open until 10pm
The primary colours, exposed pipes and air ducts designed by Italo-British architectural duo Renzo Piano and Richard Rogers make the Centre Pompidou or 'Beaubourg' one of the best-known sights in Paris. The exhibition space holds the largest collection of modern art in Europe...
Book now
Read more
Open until midnight
When it opened in 2002, many thought the Palais' stripped-back interior was a design statement. In fact, it was a response to tight finances. The 1937 building has now come into its own as an open-plan space with a skylit central hall, hosting exhibitions and performances. The roll-call of artists is impressive (Pierre Joseph, Wang Du and others)...

Book now
Read more