Guide to natural and cultural heritage in Penang
Discover the best things to do in Penang, featuring the arts, culture and heritage attractions, plus natural sites including secluded beaches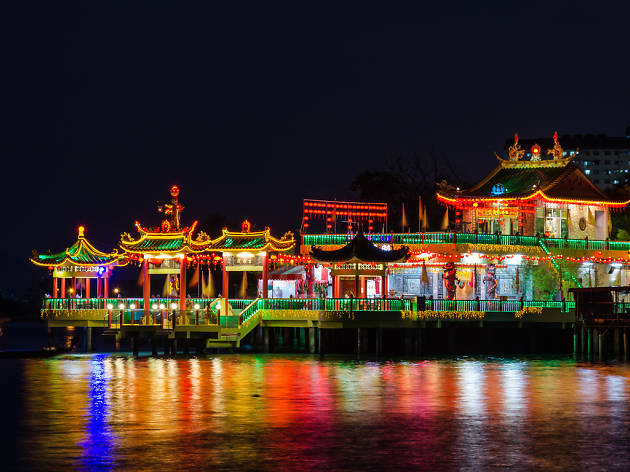 Penang is a city buzzing with arts, culture and tradition, thanks to the inheritance and stories of Penangites who built this city. Spend a day wandering around George Town visiting markets, exploring places of worship and admiring heritage architecture – you're bound to see why locals love Penang so much.
Captain Francis Light, founder of Penang, created the first horse track from the Botanic Gardens waterfall to the top of Penang Hill in 1788. Originally called Flagstaff Hill (Bukit Bendera in Malay), it became a hill station where the colonials spent their holidays. The Habitat is a unique ecofriendly attraction on the periphery of what is believed to be 130-million-year-old virgin jungles, and comprises a nature trail through themed gardens and canopy walks led by enthusiastic guides. Here you'll see a microcosm of tropical rainforests with its lush flora and fauna and superb views of the island. It'll definitely be a great day out for the kids.
Attractions, Wildlife centres
The Penang Butterfly Farm has been around since 1986 and was the first tropical butterfly exhibition in the world. It has since undergone a well-deserved revamp. Now called Entopia (a combination of the words 'entomology' and 'utopia'), this is where the butterfly rules. With over 15,000 butterflies, dragonflies and fireflies as well as a host of new outdoor and indoor attractions and activities, this is one of the top nature attractions on the island.
Attractions, Parks and gardens
Formerly known as the Penang Youth Park, this lush park was officially opened in 1972 on the grounds of a former quarry near the Botanic Gardens, and has won several awards for Best Urban Park in Malaysia with a skating rink, children's playground, family swimming pool and play areas for children of all ages. The park also conducts a tree conservation programme and offers respite from the heat and chaos of town.
Attractions, Parks and gardens
Also known as the Waterfall Gardens, its most famous inhabitants are the macaques who roam freely – don't feed them as you could get a hefty fine! The gardens were originally established by the British in 1884 in an old granite quarry as 'a nursery for planting Colonial products'. They initially came under the Straits Settlements Gardens and Forests Department with the Singapore Botanic Gardens but became independent in 1946. During WWII, the Japanese dug tunnels near the lily pond to store ammunition and assemble torpedoes, and the gardens fell into disrepair. After the war, the gardens were rejuvenated and are now one of the most popular parks in Malaysia.
5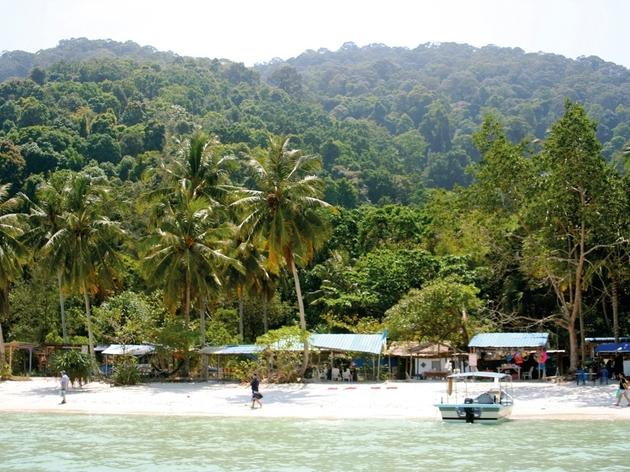 Batu Ferringhi and Monkey Beach are the most known beaches, but Penang has more to offer with bays and fishing hamlets to visit. Located within the Penang National Park, Pantai Kerachut boasts the only meromictic lake (where salt and fresh water don't mix) in Malaysia. Gertak Sanggul is a small fishing village on the south coast of the island famed for its rather basic restaurants serving the freshest seafood; while on the southeast coast Bakar Kapor, although quite hard to get to, is picturesque and secluded. Pantai Nelayan (Fisherman's Beach) is a typical fishing village that has withstood the test of time, whereas Teluk Kampi is an isolated beach also in the Penang National Park where the only other footprints on the sand may be that of otters!
6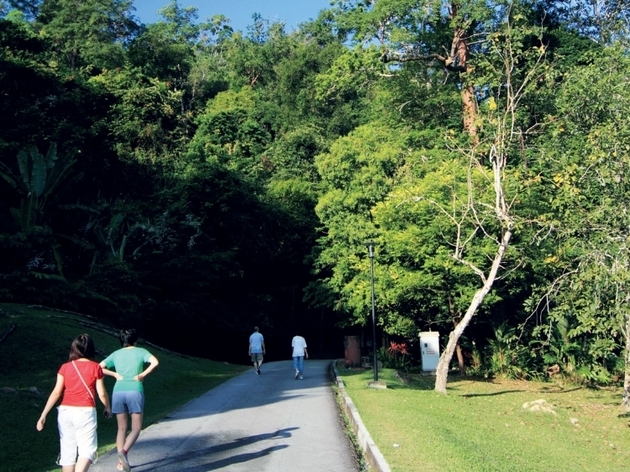 Heritage and beaches aside, Penang has interesting trails and hikes for all levels of fitness. It gets hot so be prepared with the correct attire, bug repellent, a hat, sunblock and water. Popular hiking trips include the Penang National Park circuit, but there are many more options – the trail from the Botanic Gardens to Mount Olivia (named after the first wife of Sir Stamford Raffles – founder of modern Singapore); Kek Lok Si temple to Tiger Hill (a peak in the Penang Hill range); or one of the numerous options to get up Penang Hill. Check online for detailed directions of popular hikes.
7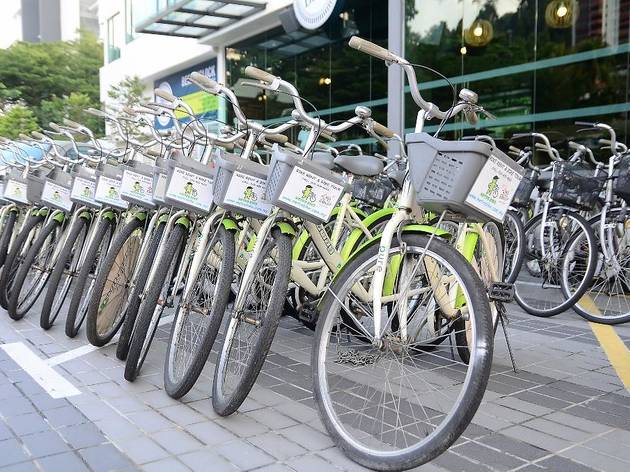 Cycling in Penang can be nerve-wracking and your skills of avoiding pedestrians, motorbikes and cars will be tested. But cycling around the core and buffer zones of George Town's heritage centre is a lot of fun. Rental is easily available at most accommodations, from oldschool bikes (no gears) for easy riding, mountain bikes, tandems and foldables. There are also guided tours which include stops at prominent heritage sites and famous hawker stalls.
8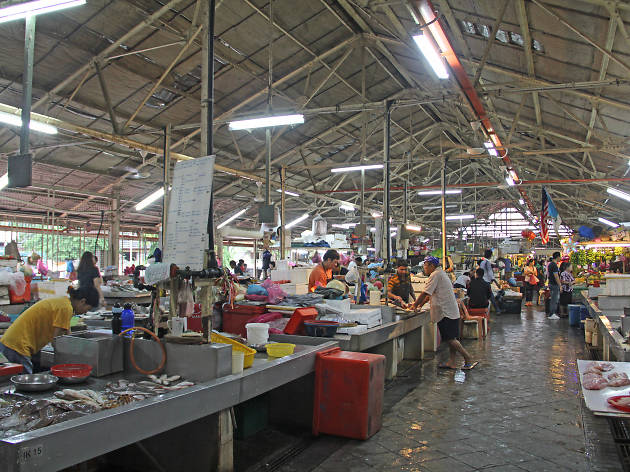 A visit to Penang isn't complete without visiting the local markets. These can be categorised by 'wet', which are morning local markets selling fresh produce (Pulau Tikus; Chowrasta); 'night' offering a smorgasbord of local delicacies and tourist tat (Macallum Street; Batu Ferringhi, ); flea with questionable antiques and dubiously obtained goods (Lorong Kulit) and weekly/monthly arts and craft affairs like the Little Penang Street Market. There's a night market in a different location on the island every night, which is a good excuse to venture out to the suburbs. Tip: Off the tourist trail is the Farlim night market on Wednesdays, which has an outrageous amount of street food to try.
9
Before the Penang Bridge connected the island to the mainland in 1985, the ferry was the only way to get to the other side. These lumbering boats have transported countless passengers and vehicles since they first hit the water in the '70s, and have become a Penang icon. A return trip cost RM2.40 and is well worth a go.
10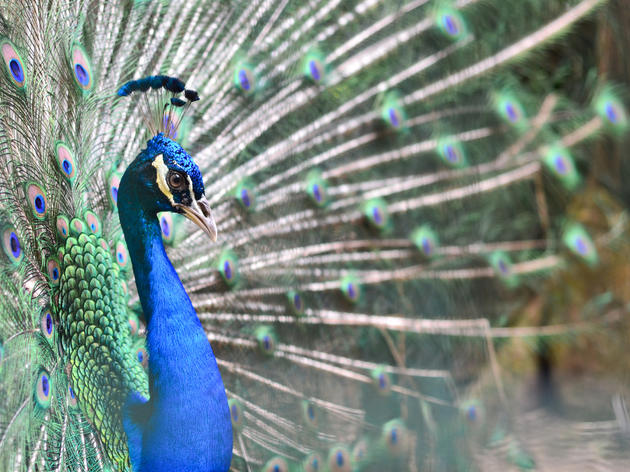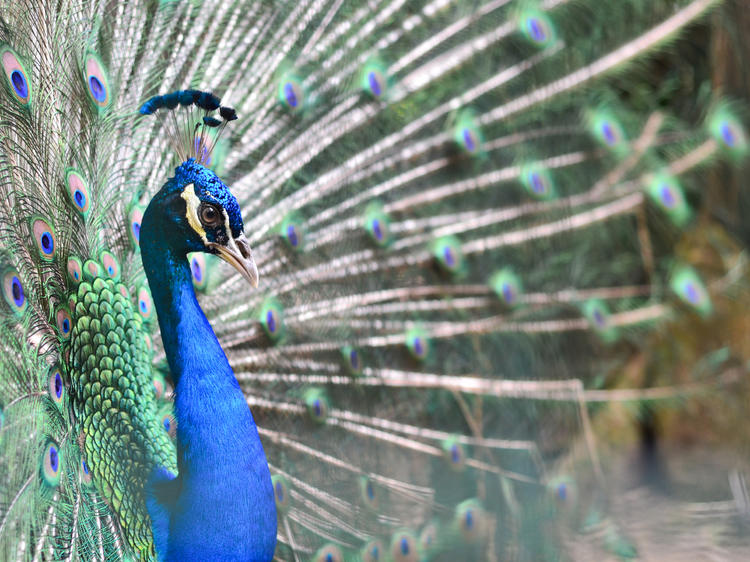 If you have time, plan a day trip to the mainland. Depending on how far you want to travel, there are several places you can visit and be back on the island in time for sundowners. Across the bridge or a ferry ride away lie Butterworth where you can visit Penang Bird Park and Bukit Mertajam – both typical examples of smalltown Malaysia. Further afield (approximately 1.5 hours by road from Penang) in the neighbouring state of Kedah is Bujang Valley near the town of Merbok, site of the oldest ruins in Malaysia, initially thought to be Buddhist then Hindu, and pre-dating the great regional civilisations of Angkor Wat and Borubodur. Entrance is free and there's a small museum onsite.
Show more