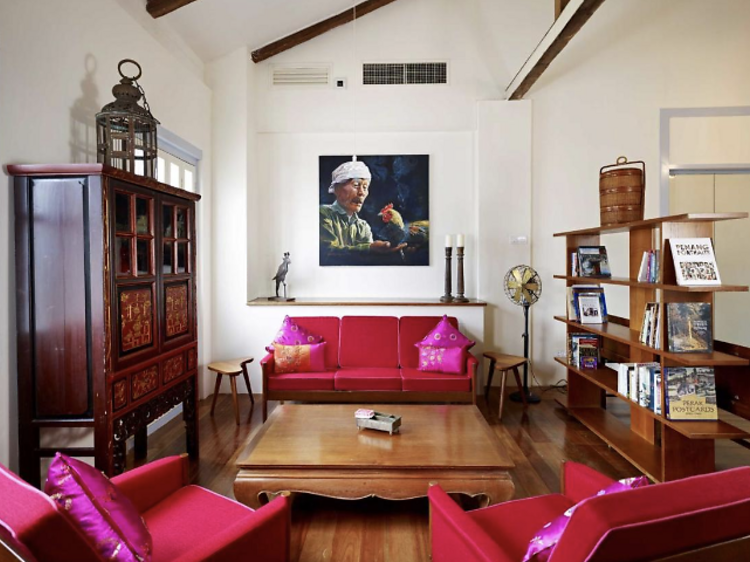 Courtesy: Booking.com
1.

The romantic one in George Town
You don't get a much more smoochy-sounding residence than 23 Love Lane Hotel. Luckily the luxury George Town hotel more than lives up to its name, rated as 'superb' by guests. Couples can enjoy the tranquil atmosphere of the traditional Anglo-Indian house with a patio and garden, relaxing massages, and top-notch breakfasts. Privacy for those lingering one-to-one evenings is ensured as the hotel is actually 10 boutique-style rooms. If gazing at your loved one gets tiring, feast your eyes on local attractions such as the Goddess of Mercy Temple and Cheong Fatt Tze Mansion.

The mood? Anglo-Indian chic.
Location perks? Guests love it for its distinctive style, central location, and exceptional service.
Budget range? These affordable starting rates are well worth snagging while you can, so make sure you book in advance.