Penang food top picks
World-renowned critic and expert on Southeast cuisine Robyn Eckhardt shares her favourite places for Penang's many different ethnic cuisines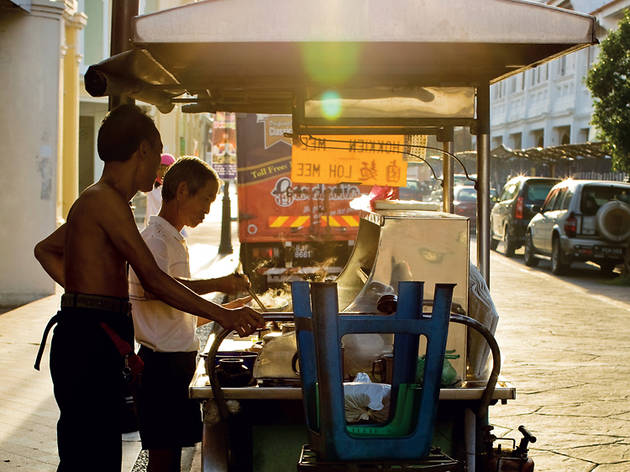 Nyonya
On most days the sturdy, amiable Madam Khaw peddles a huge selection of Peranakan favourites from her pushcart outside the Pulau Tikus morning market. Try her fish achar, otak-otak and nasi ulam (the latter sells out early).
Mamak
For this chilli-aholic, Shahul Hameed's mee goreng sotong (Medan Selera, Fort Cornwallis) is without compare. Those who favour their mee goreng dry and mild may disagree.
Malay
The stall at the coffee shop below the International Hotel (Jalan Transfer) also offers a fine selection of Malay specialties; seek out the sweet kerabu mango, ayam kecap manis and beef rendang and accompany it all with a plate of ulam and a selection of fiery sambal.
Hokkien
I favour the Hokkien mee ladled up by a spindly-legged 40-year Hokkien mee veteran in the mornings (corner of Jalan Campbell and Jalan Carnavon), near old Campbell Street market.
Teochew
If there's a duck koay chiap more delicious than Por Beng Kuan's (Jalan Kimberley) this writer hasn't tasted it.
Cantonese
Rustic dim sum is what's on offer at Aik Hoe (Lebuh Carnavon), opened by a Cantonese immigrant almost 60 years ago. Unfortunately wait staff no longer circulate with big bamboo steamers; it's most efficient to pop your head in the kitchen and place an order. Don't miss the sheng zhen mian, an oval nest of oil-free fried wheat noodles topped with pork, prawns, fish chunks and gravy.
Hainanese
Shing Kheang Aun (Lorong Chulia) is a long-standing favourite for gulai tumis (stingray in sour-spicy gravy) and inchi kabin (deep-fried chicken with chilli-spiked Worcestershire sauce).
Tamil Indian
In the evening, find a vendor making putu bamboo (corner of Lebuh Penang and Lebuh China). The steamer is constructed of stainless steel rather than bamboo, but the jaggery accompanying the rice cakes, dark brown and butterscotch-y, is top-notch.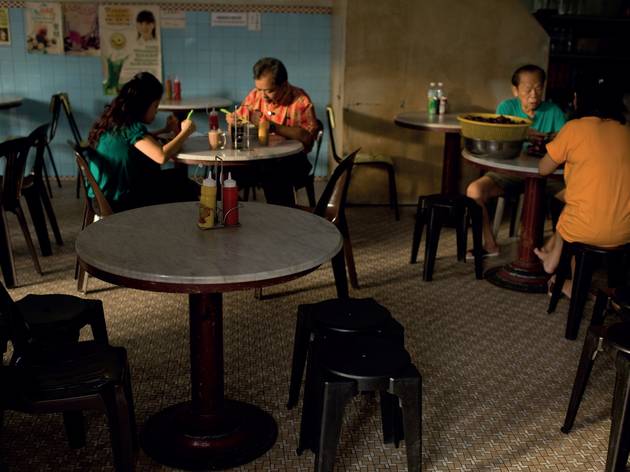 Penang's eating culture is a multi-faceted one and there is little doubt as to why Penang is this country's foodie capital. World-renowned critic and expert on Southeast cuisine – and now a proud Penangite – Robyn Eckhardt explores the many ethnic groups of Penang and how they came to influence local cuisine.