Kok Ying Chow Signboard Maker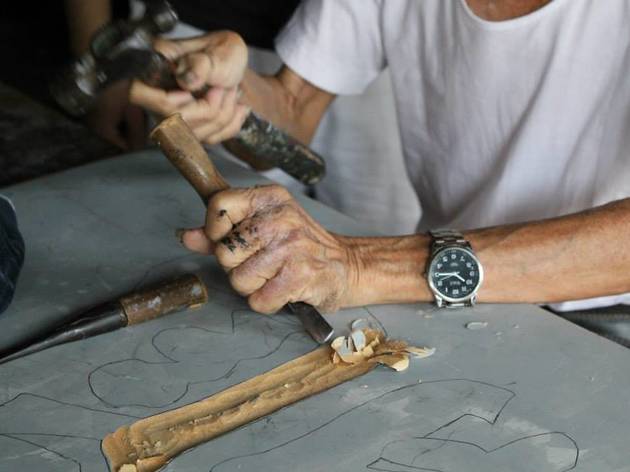 Owner Kok Ah Hwa is one of the last remaining signboard maker in Penang, which makes every moment spent with him ever so nostalgic and authentically traditional. Kok learned the art from his father who originated from Guangdong, China many decades ago. Back in those days, Chinese plaques and signboards were handcrafted and regularly hung over the entrance of shophouses. Today, this heritage trade is faded by the advent of modern signages. Pay a visit if you have a chance and study this heritage art form before it's gone.
As featured in Time Out Penang's 50 things to do in Penang.
Venue name:
Kok Ying Chow Signboard Maker
Address:
41, Lebuh Queen
Penang
10300

Opening hours:
Mon-Fri, 11am-5pm